Holiday Outfits and Christmas Fun with Toddlers
Tips for capturing toddler holiday outfits and Christmas fun with toddlers. How to capture those Christmas toddler moments this holiday season!
Christmas with a Toddler
I knew the holidays with a toddler would be fun, but I really had no idea just how much fun! Perhaps I still don't! We've only just entered the holiday season and I already can't stop laughing at his excitement at every little thing!
"Oh wook! Yights!" (Look! Lights!)
"Santa say HO HO HO!"
"It's green and w-ed mommy!"
He's already so excited about all the fun things happening and bright and cheery elements he's experiencing. And I, of course, am following him around with my phone and camera trying to capture the magic in his eyes. What can I say, I want to never forget what an amazing thing it is to experience Christmas as a two-year-old!
If you're a parent with a toddler at Christmas time, I can't recommend embracing their chaotic nature and filming it all enough! It goes by so quickly, and those cute sayings and wobbly walks will disappear next holiday season.
Toddler Holiday Outfits
All these cute moments you only get for one year has made me aware of just how fun it is to snag the perfect holiday outfits and jammies. Truely, they make these memories feel even more magical with our little people dressed and ready in holiday outfits for those candid moments when you have your camera and can capture the joy.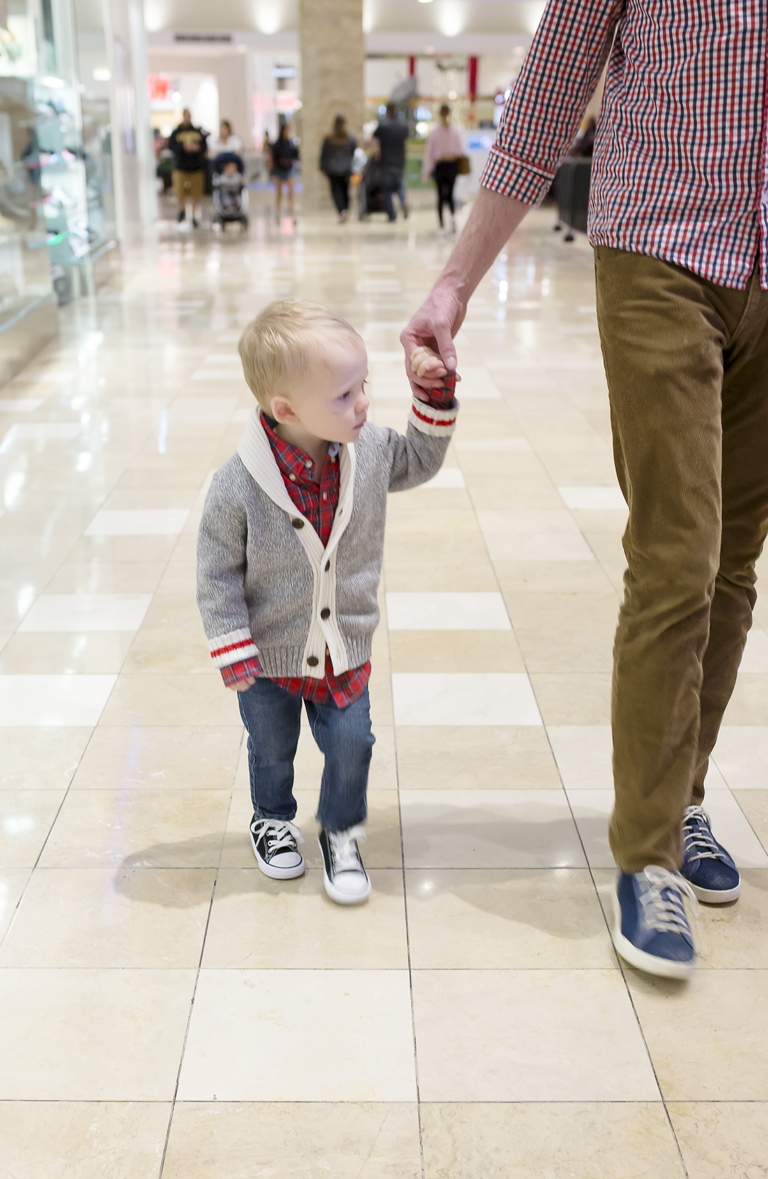 I was just tickled that we'd checked out Carter's holiday collection and purchased the cutest plaid shirt and the best holiday sweater I've ever seen to pair with some skinny jeans. Carter's has a great variety of styles and pieces perfect for every holiday moment, and I'm so glad this outfit is ready for all the holiday parties, family dates, and in this moment, the perfect outfit ready to go meet Santa.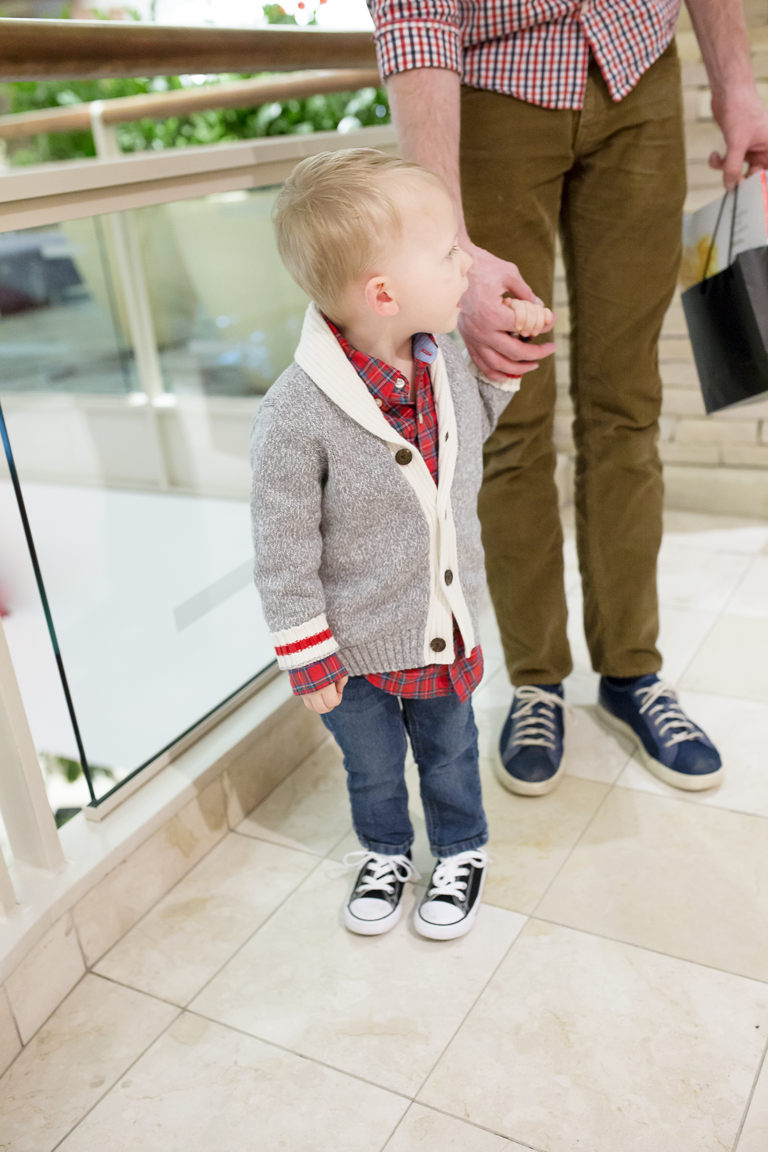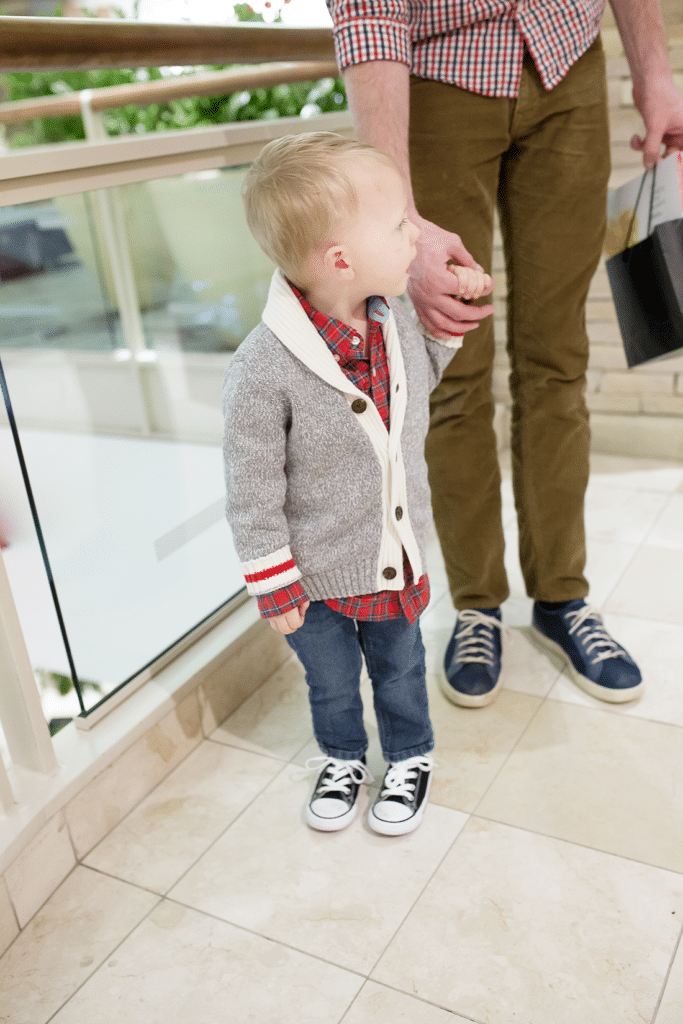 We love that Carter's clothes are cute, comfy, and affordable without sacrificing quality, and that's why we've loved shopping there since we first found out we'd become parents! It's been our go-to for the best children's pajamas and clothes that are cute and perfect for every holiday.
Christmas Fun with Toddlers
I'm so grateful I captured the awe of seeing the decorations at the mall for the first time, and that I'll always have the perfect holiday plaid shirt on my toddler to make this moment even more memorable!
But oh that perfect shirt with the perfect sweater, is there anything better than baby holiday clothes?
I love even more that this outfit is forever captured in the most quintessential toddler meeting Santa picture out there. We'll always smile at the meltdown. Also, we'll smile again when we forever remember this memory! And also that he was in the perfect holiday outfit for that picture we'll treasure forever!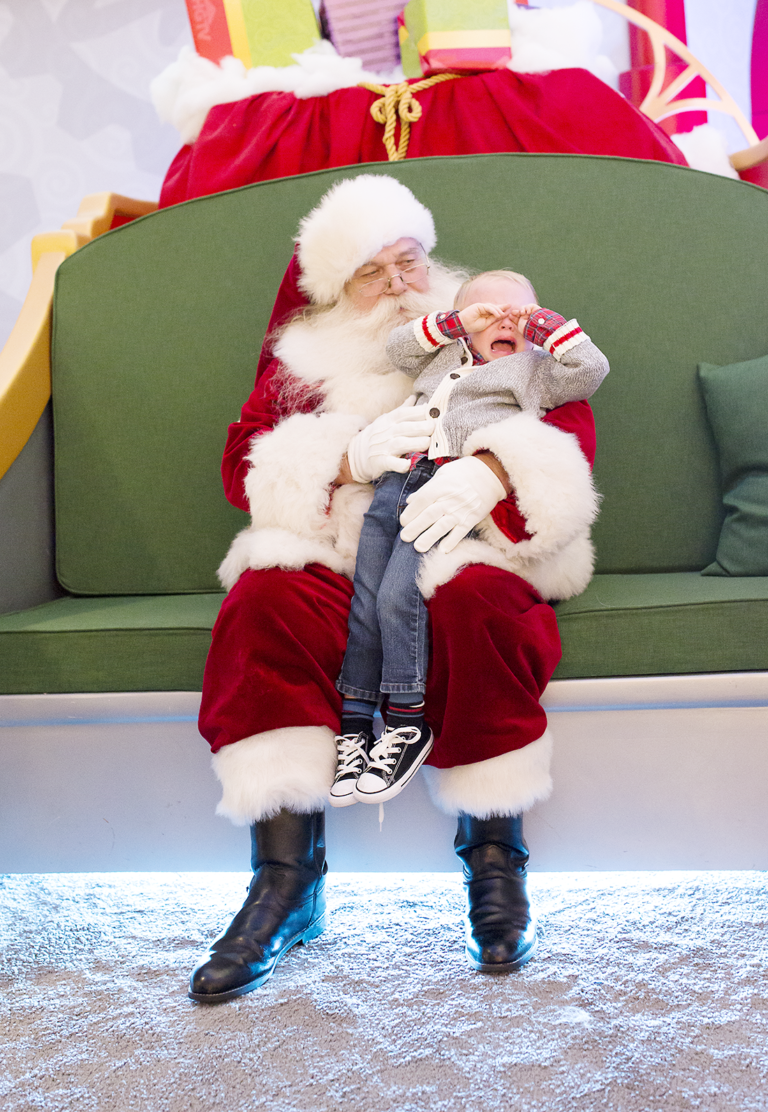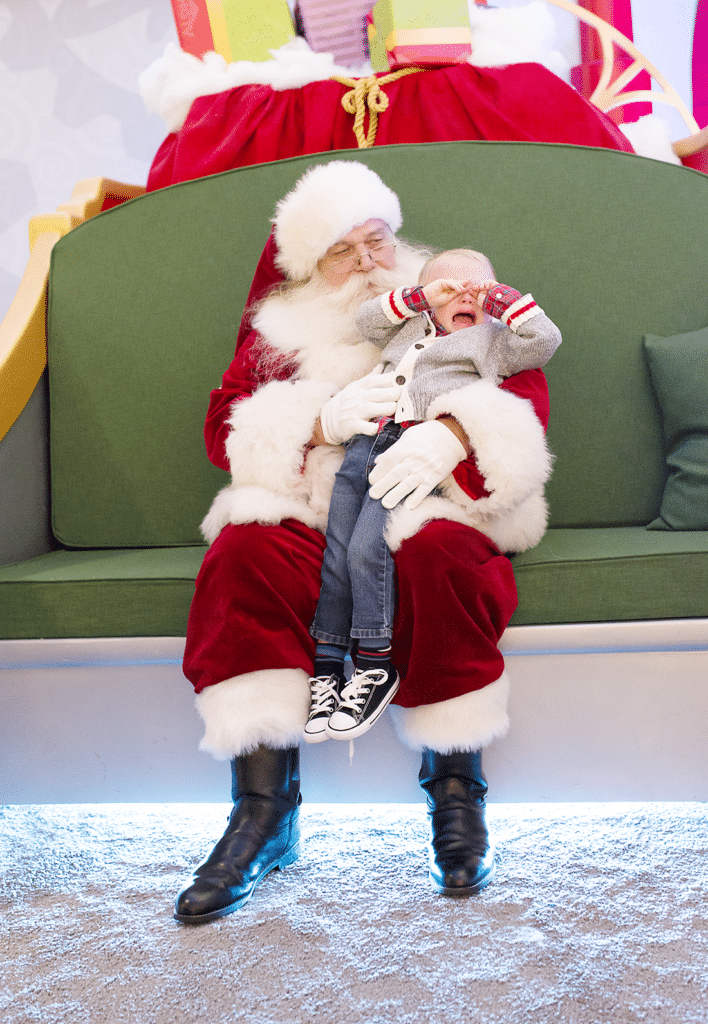 Toddler Christmas Pajamas
And when all the fun activities are done, we can come home and enjoy our Carter's pajamas for bedtime so the holiday fun continues! Carter's is also teaming up with the Pajama Program, an organization that provides children in need new pajamas. You can donate a pair or donate monetarily. Then, Carter's will match up to 100,000 pairs from November 1st – December 31st.
We love Carter's, but we've tried tons of other Family Christmas Pajamas too! Check out our Family Christmas Pajamas post for more ideas on excellent ideas for more Christmas with a toddler fun the whole family can join in on!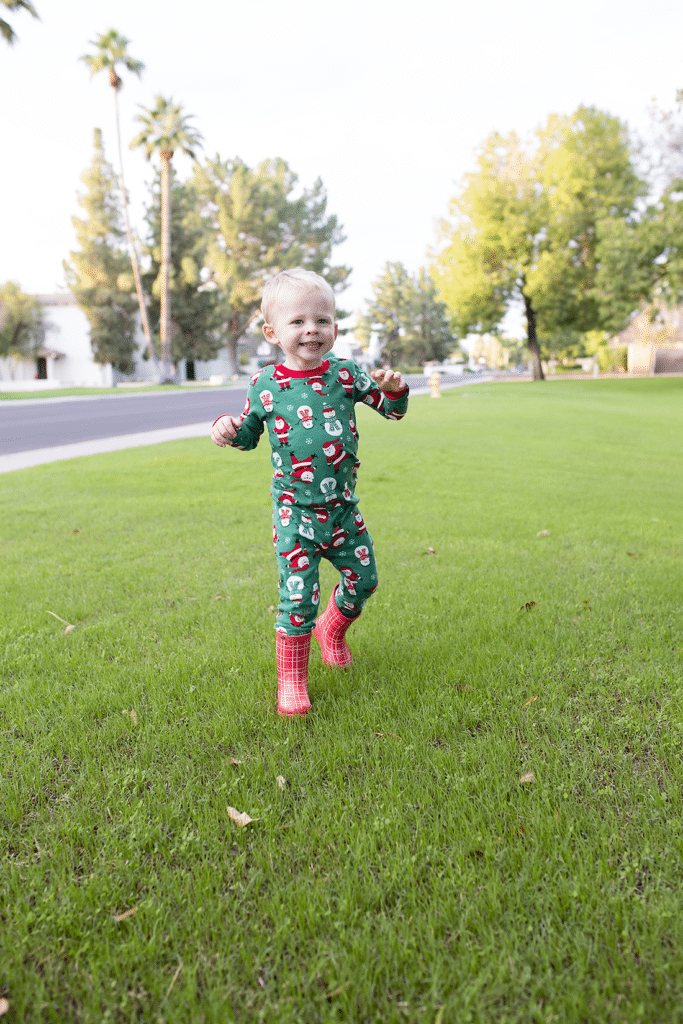 And now is the best time to buy! Not only are there amazing Black Friday deals, but there are coupons and they offer their pajama program to give to kids in need.
Like these Christmas with Toddlers Ideas? You may like these posts too:
Christmas Box: How to Make a December Box + Tons of Christmas Box Ideas
50 Christmas Activities for Families + Free Printable
25 Toddler Stocking Stuffer Ideas
Get 365 Date Ideas!
We want to help you have the best date nights ever! Grab this FREE printable with 365 date ideas, a date for every day of the year so you never run out of ideas!