Prepping for a Disney Vacation with a Toddler: 5 Essentials to Pack
Plan your dream Disney vacation with your toddler in tow! Get ready to celebrate the big year at Disney with five key things you'll want to pack and prepare before you go.
*This post is sponsored by PatPat but all opinions are my own.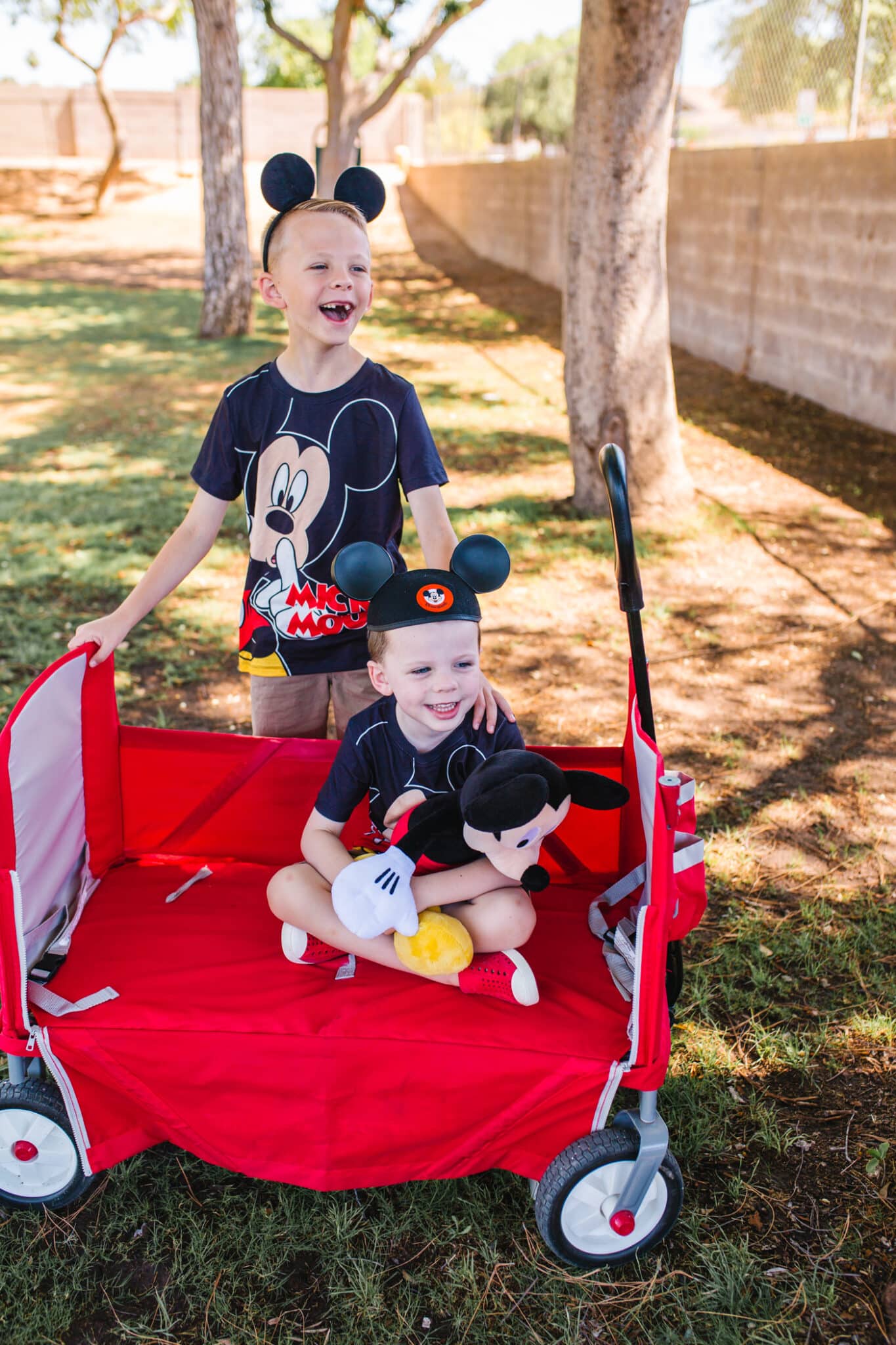 Get Ready for a Magical Summer Vacation with PatPat's Disney Collection!
As every parent knows, a vacation with a toddler is an adventure of its own. But add the thrill and special prep of a Disney vacation into the mix and you know you'll need a little extra prep to keep the magic going! With younger children, you've got a recipe for unforgettable memories, and yes, a unique set of challenges. However, these challenges can be turned into seamless experiences with the right planning and preparation, particularly when it comes to packing the essentials.
When you're prepping for a Disney vacation with your toddler, one of the key considerations is their comfort and happiness throughout the day. After all, a comfortable child is a happy child, and a happy child makes for a joyful vacation. With that in mind, here are five essential items you absolutely must pack for your Disney vacation.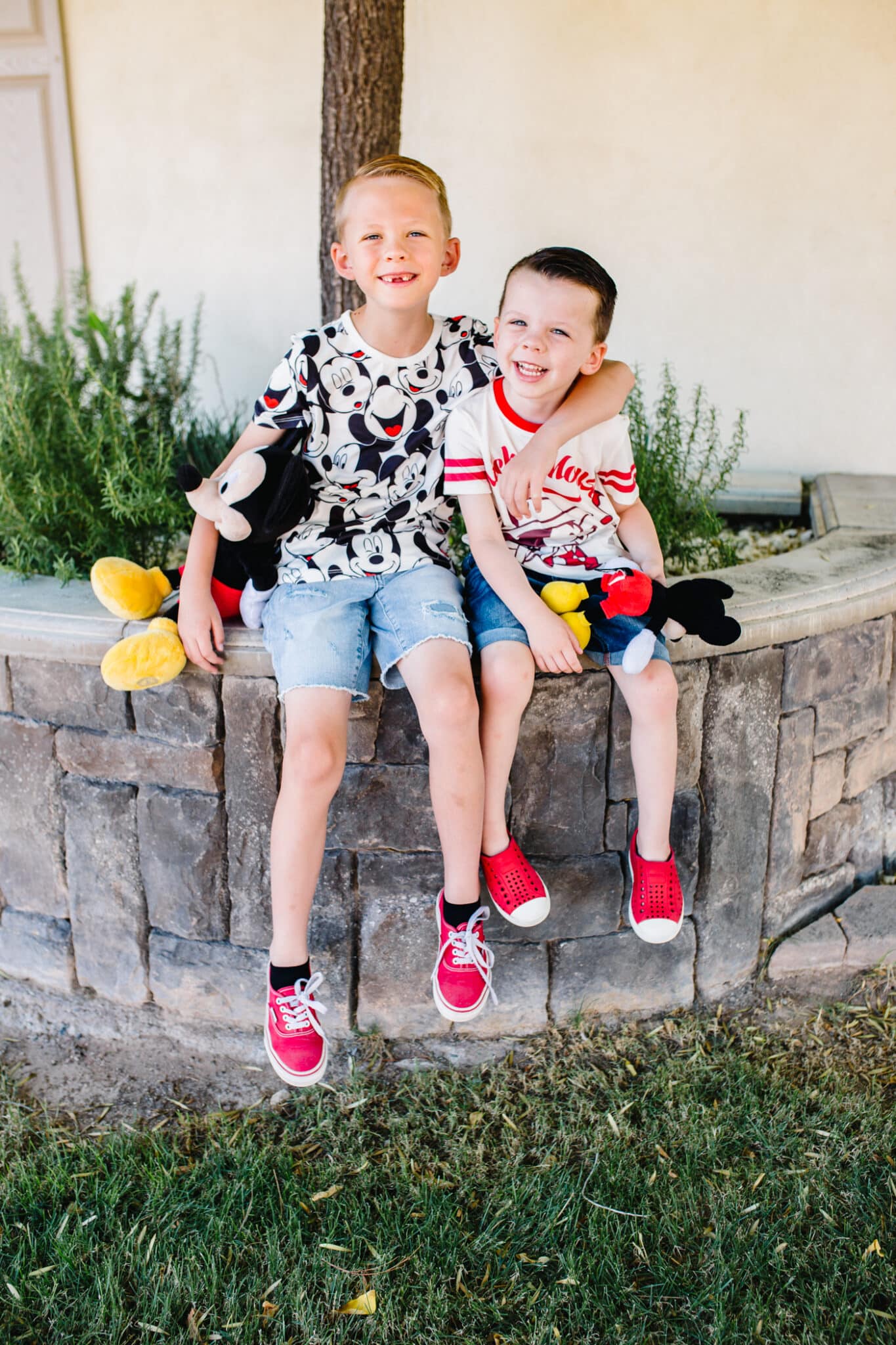 Must Pack Essentials for a Disney Vacation with a Toddler
1. A Cute Disney Outfit
A Disney vacation is the perfect occasion for your toddler to strut their stuff in an adorable Disney-themed outfit. The quintessential Disney trip photo features a beaming toddler dressed in a Mickey Mouse t-shirt or a princess dress, against the backdrop of Cinderella's castle.
PatPat is a brand that understands the magic of these moments. In celebration of Disney's big year, PatPat has launched the Disney collection, the Mickey and Friends Summer Collection!
Collection Item Favorites:
Striped Micky Shirts (as seen on my boys!)
Toddler and Kids Black Mickey Shirts (with a cute Minnie option too!)
Comfy and Cute Toddler Disney Outfits
Vintage Style Mickey T and Donald T
Classic Characters Extra Comfy Disney Shirts for Toddlers and Kids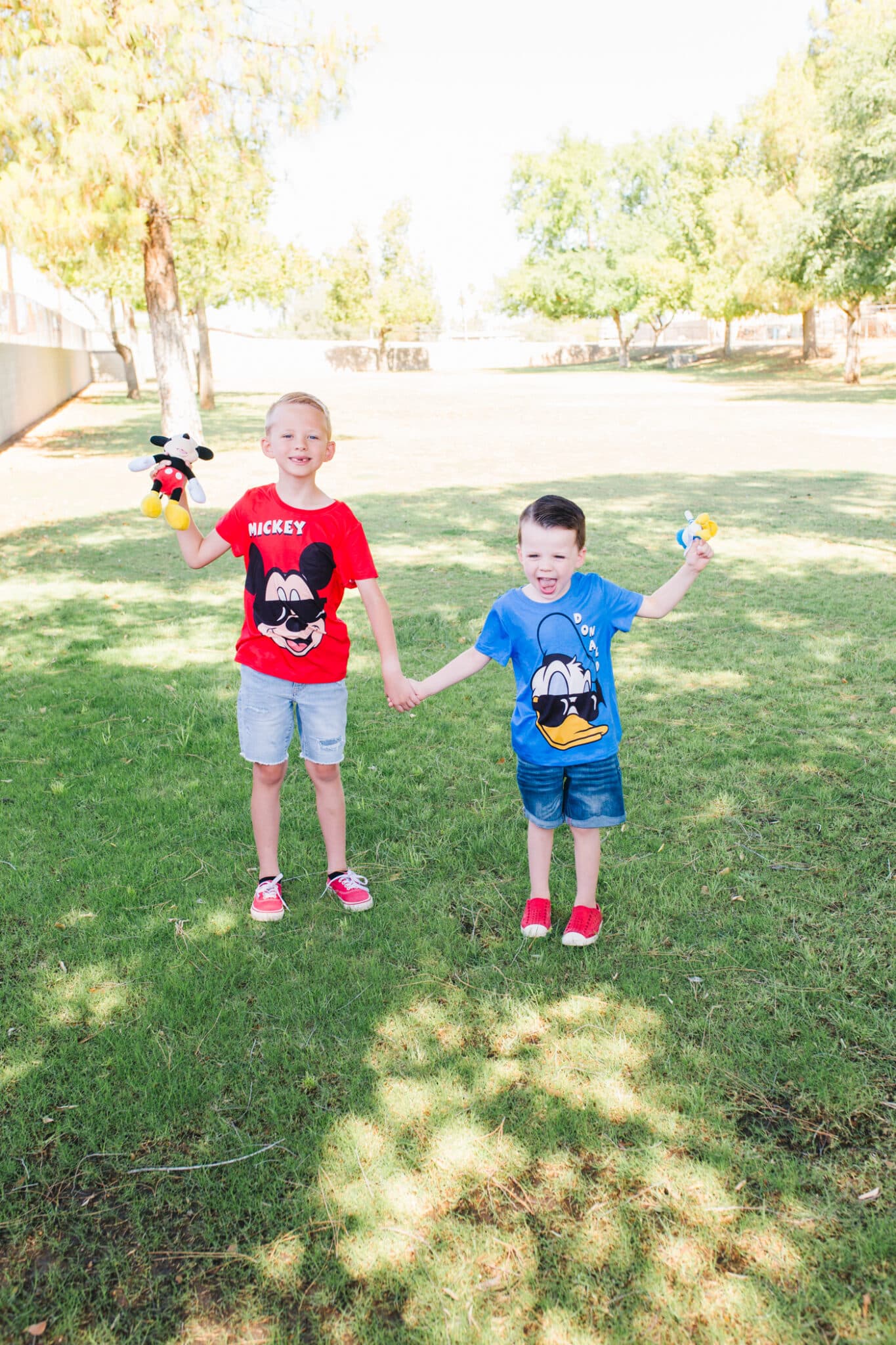 Comfort is Key!
First and foremost, PatPat's Disney Collection features natural and breathable fabrics for ultimate softness and comfort. Some of clothes are made by Naia, a sustainable fabric that feels as soft as cloud on the skin! And let me tell you, the moment my kids tried their first outfit from the PatPat's Disney Collection, they both commented how these were the softest shirts and so comfortable! That's key to happy kids who look and feel their best on a Disney day!
Stylish Designs
PatPat's Disney Collection offers bold and iconic designs, with an innovative take from classic design, to unleash your child's sense of style. I can't believe how many fun styles and exclusive designs are available! They match the Disney theme park vibes, and the bold and cute styles are so photogenic to enhance your magic memories! Plus, they have unbeatable prices!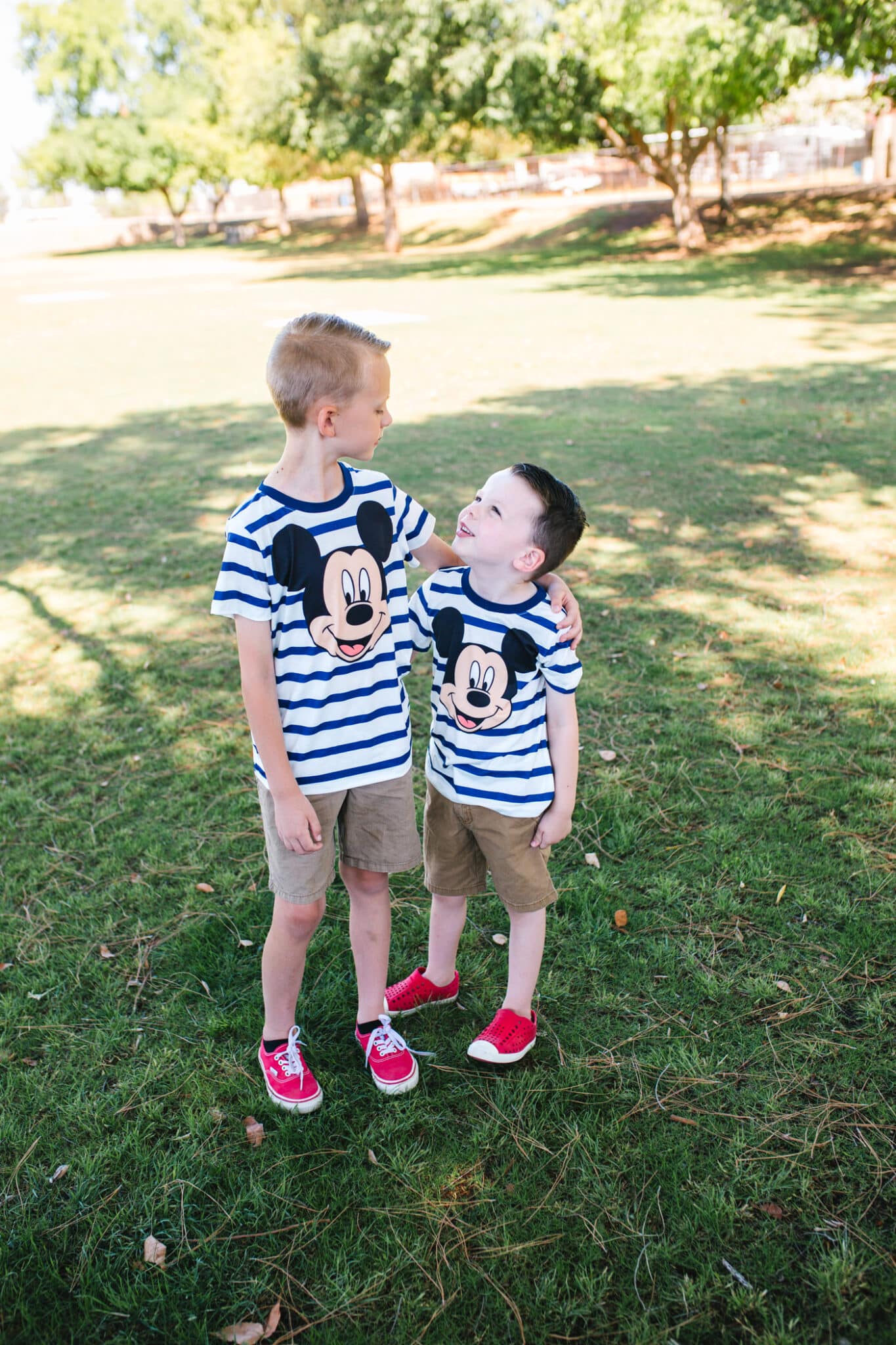 With a range of Disney-inspired outfits that are perfect for your toddler's vacation. These outfits are not just incredibly stylish, reflecting iconic characters and themes, they also prioritize comfort to ensure your little one can enjoy their day without any discomfort.
2. Backup Outfit for Emergencies
If there's one thing you can count on with toddlers, it's that messes and spills are inevitable. Hence, packing a backup outfit is a must! But don't compromise on style for the sake of practicality.
PatPat comes to the rescue once again with its range of Disney-themed outfits. The designs are so adorable and diverse, you'll find it hard to choose just one. So, why not pack a couple? This way, your toddler will be ready for any situation and still look as cute as their favorite magical theme park mouse!
3. Backup Underwear/Training Pants
A busy day at Disney can be exciting and overwhelming for a toddler. Even if your little one is a potty-training pro, it's advisable to pack some backup underwear or training pants for the day. Accidents happen, especially when they're distracted by the magic of Disney.
4. Plenty of Wipes
Wipes are another must-have in your Disney Day bag. They're perfect for quick clean-ups after snacks, before meals, and on countless other occasions. Trust me, it only takes one churro be to forever thankful you packed those wipes!
In addition to wiping hands and faces, they can be used for cleaning surfaces before your toddler touches or sits on them.
5. Extra Snacks
While Disney parks offer an array of dining options, it's always a good idea to pack extra snacks. Familiar snacks from home can be a comforting sight for toddlers in a new environment. Plus, having snacks on hand can help you avoid meltdowns in long lines during peak meal times. They are key to keeping your toddler's hunger (and tantrums) at bay.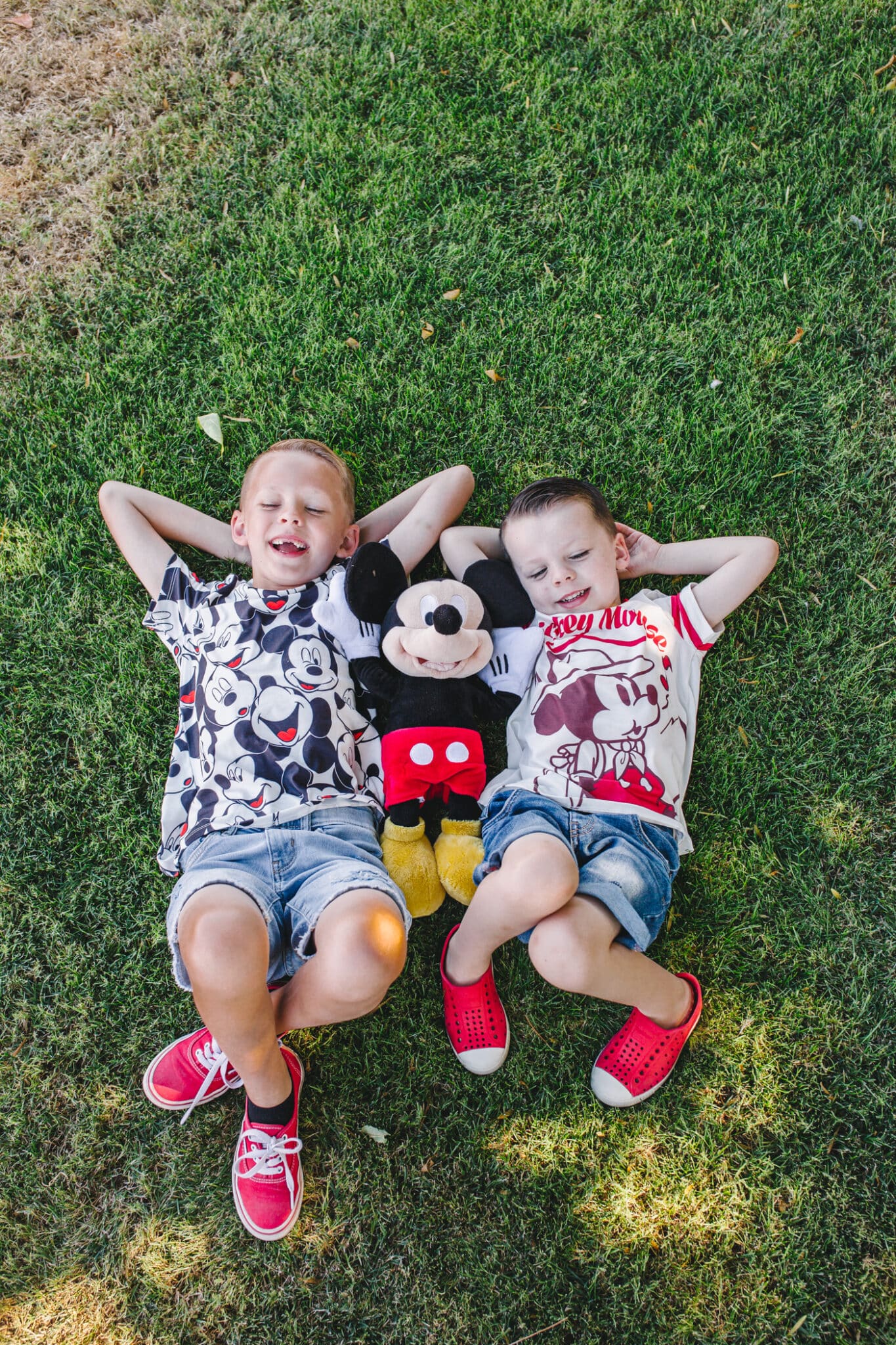 Get Ready for Your Disney Vacation with a Toddler
A Disney vacation with your toddler is a memorable event that's worth every bit of planning and preparation.
Ensuring your child looks their best and feels comfortable enough to play and interact is key to a great experience. A carefully chosen outfit, especially from a thoughtful brand like PatPat, can contribute to their comfort and confidence, enhancing their overall Disney experience.
Being prepared for messes and accidents with backups and essentials like wipes also contributes to a smoother and more enjoyable day.
Happy packing, and here's to a magical Disney vacation with your toddler/young children!
Get 365 Date Ideas!
We want to help you have the best date nights ever! Grab this FREE printable with 365 date ideas, a date for every day of the year so you never run out of ideas!