Ten 10-Minute Toddler Activities We're Doing Instead of Standing in Lines
This post is part of a social shopper marketing insight campaign with Pollinate Media Group® and Phil, but all my opinions are my own. #pmedia #PhilRx  http://my-disclosur.es/OBsstV
I thought I loved delivery services before I become a parent, but I can't express the sheer joy of conveniently having the things I need show up delivered to my door and cut out one less errand to run. My toddler loves going and doing, but he expires just like any child, and even waiting 10 minutes in a line can lead to a meltdown that feels like a small eternity while I try to check another to-do off my list. That's why I've grown to be an even bigger fan of services that simplify and make life with a toddler a little easier.
I am so excited to share another one of those services that's seriously giving me so much more time back in my day and saving my toddler from a lot of frustration waiting in line at a place he's just not that big of a fan- the pharmacy. As someone who takes regular medications for endocrine issues, there is at least a monthly trip to pick up a prescription at the pharmacy, and there's often a lot of hassle calling to make sure it auto-renewed and filled, and then still keeping fingers crossed it's at the right place at the right time. Things seemed to get even more complicated last time I threw in a bunch of infertility meds, and I kept thinking there just has to be a better way to make sure all the right things are at the right place at the right time. I know I'm not alone, it just takes one trip to see at least one other person in line inquiring what happened to realize there's a lot of confusion for a lot of people. You guys, Phil is solving this issue and helping all the right things show up on your porch at the right time for the right price. 
Let's chat my favorite parts of this service. First of all, Phil offers the convenience of door delivery and management (troubleshooting insurance, chasing after doctors and pharmacies I love that Phil is essentially free to the customer: same copay that you're used to paying, free shipping. And Phil works work with community-based independent pharmacies that are highly-rated for their customer service, i.e. local businesses. I was sent a local number and email the second I registered, and I loved knowing I had that contact info that felt local and personal if I needed to get a hold of someone.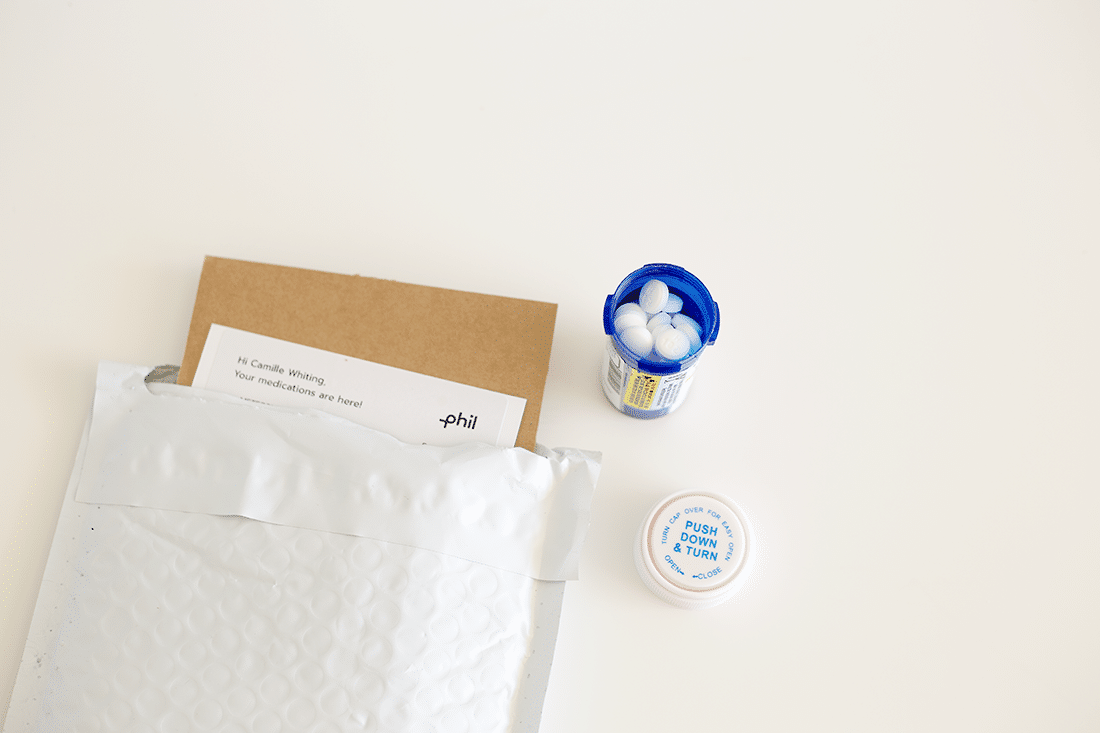 I just signed up and literally had five minutes or registering, giving my pharmacy's info, taking a pic of my insurance card, and they handled everything else. Also one more huge perk, for first-time customers, Phil will pay up to $20 off your insurance copay, or $20 off the cost of the medication if you are uninsured, while supplies last. So I transferred mine and this month was free for me! 
So now that I'm enjoying this prescription showing up on my porch and getting the 10 minutes of travel time and 10 minutes waiting in line back in my life at least once a month, I'm curbing more toddler fits and I'm enjoying more activities with my toddler that only take 10 minutes. Here are 10 ten-minute toddler activities we're doing instead of waiting in line that we're both enjoying significantly more: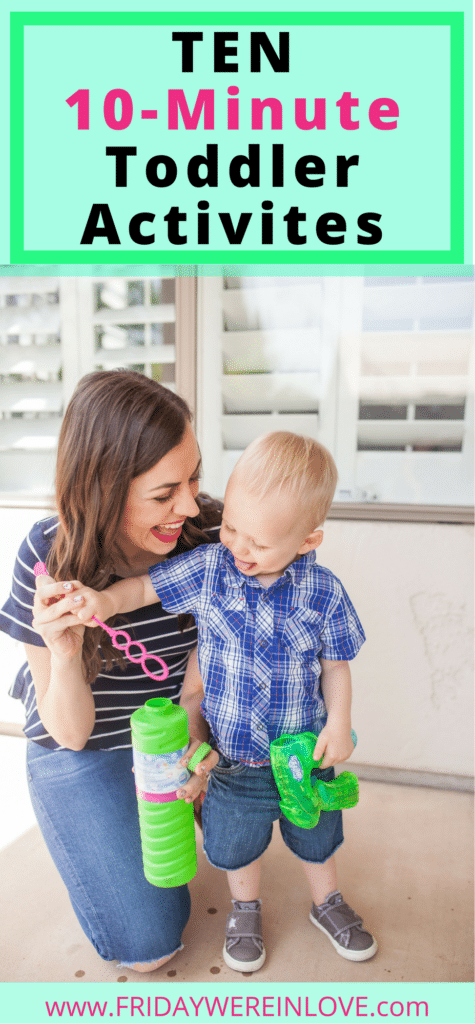 Read Several Stories. I love having quality time together to read and reap all the benefits of that quality learning time together. I've found that even one or two books a day make a huge difference in my toddler feeling like he had quality time and attention, and selfishly this is one activity that always helps me feel like a better mom.
Put Together a puzzle. Most toddlers still need a little help with their dexterity putting together most children's puzzle designs, and putting in 10 minutes to sit down on the floor and tackle one together is just about the perfect time.
Enjoy a Treat. While my toddler may take up to a half hour to fully down a meal, there's really a 5-8 minute timestamp on a cookie or Popsicle. Luckily that still leaves a few minutes to wipe off the mess when the toddler is done.
Tickle Fight. I love when pudgy hands learn how to tickle and start to play back, and chasing each other around a room tickling makes my toddler laugh hysterically. Definitely one of my favorite things right now, and definitely love when his lungs are put to use laughing instead of standing-in-line frustration expressions.
Play a Game. Toddlers learn best through play, and finding games they understand and can play is so good for them! I'm loving toddler card games and we're learning to spot objects and name colors, it's pretty cute.
Sing a Couple Songs. I like to have him repeat the ABC's back so that may only be one or two rounds, but a few other toddler song time activities are easy to fit in a 10-minute window and help my little man get some wiggles out.
Bubble Time. I was reading recently how developmentally important bubbles are- they help with dexterity, cause-to-effect relationships, coordination, and other fine-motor skills. Good thing, because bubbles seem to be at the top of most toddler's favorite things lists. 10 minutes is just about perfect for a quick bubble session. 
Swing Set Time. This may be at a park, in your backyard, or at a neighbors house, but I love spending just about 10 minutes pushing and hearing a cute little "Weeeeeeee" after every large push. It's hot where we live so 10 minutes is about perfect for enjoyment and not spending too much time in the hot/cold weather.
Sticker Books. I'm loving watching my little man pile up stickers in books. He thinks they are a total party and his attention span lasts about one page. It's always a good change up from his attempts to climb on all furniture, and it's a fun thing to witness him trying to figure out words and fine-motor skills.
Build a Block Tower. I wish I could say I could do this all day because I think my toddler could knock down my towers all day, but dedicating 10 minutes means about 20 small towers and gleeful destruction moments. It's a perfect play time and I love the fine motor skills watching him try to put blocks away in their places in a box.
So there you have it, these are some of our quick, happy things we love doing together that take about 10 minutes and things we can easily do instead of having to wait in line for the next monthly prescription thanks to Phil!
*Mom and me pictures taken by Let Me See You Sparkle Photo
Get 365 Date Ideas!
We want to help you have the best date nights ever! Grab this FREE printable with 365 date ideas, a date for every day of the year so you never run out of ideas!