We did one of the funnest things we've ever done this Thanksgiving- we had a Neon Dance Party! When I taught high school I watched an assembly where the student council came out with glow sticks taped to their body like they were all stick figures, it was really fun and funny. I knew that would be a fun thing to do for a date!
These were our silhouettes in the dark: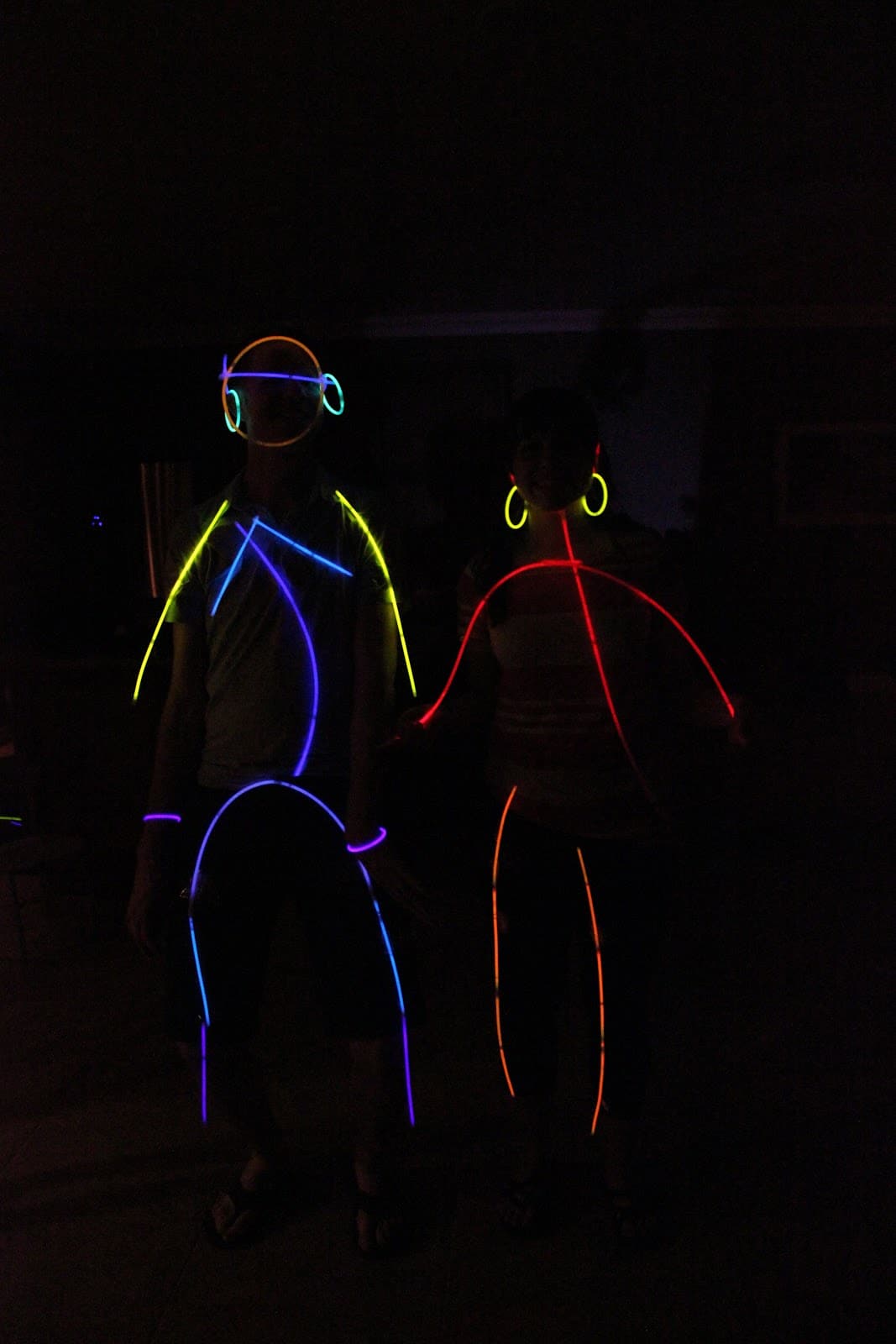 And here's us with a little bit of light so you can see it's actually us and what we did: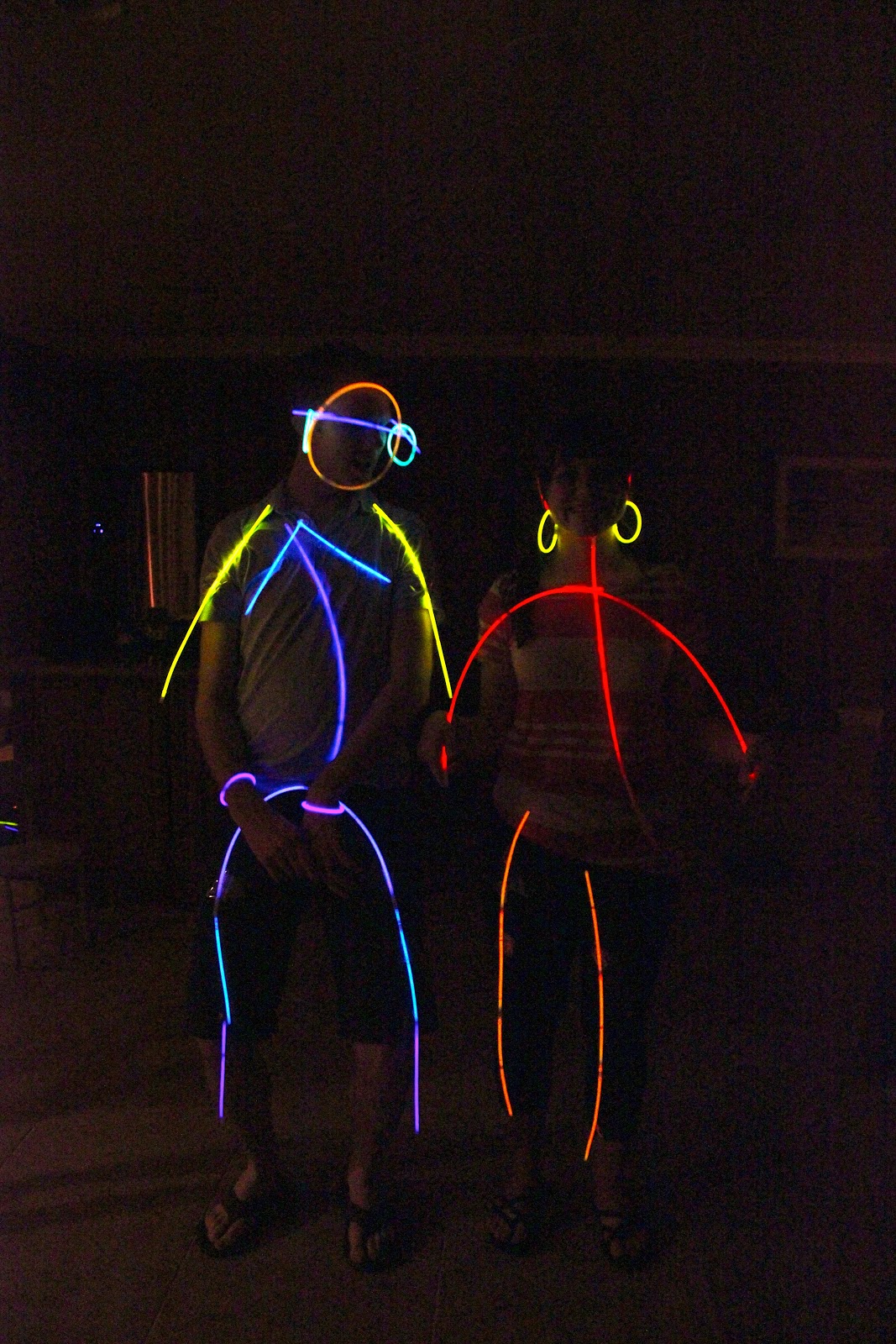 Now we would have had an awesome time alone, but like any party this is best done with a group. We figured since my entire was in town for
Thanksgiving we could share our date
night with family. We're glad we did!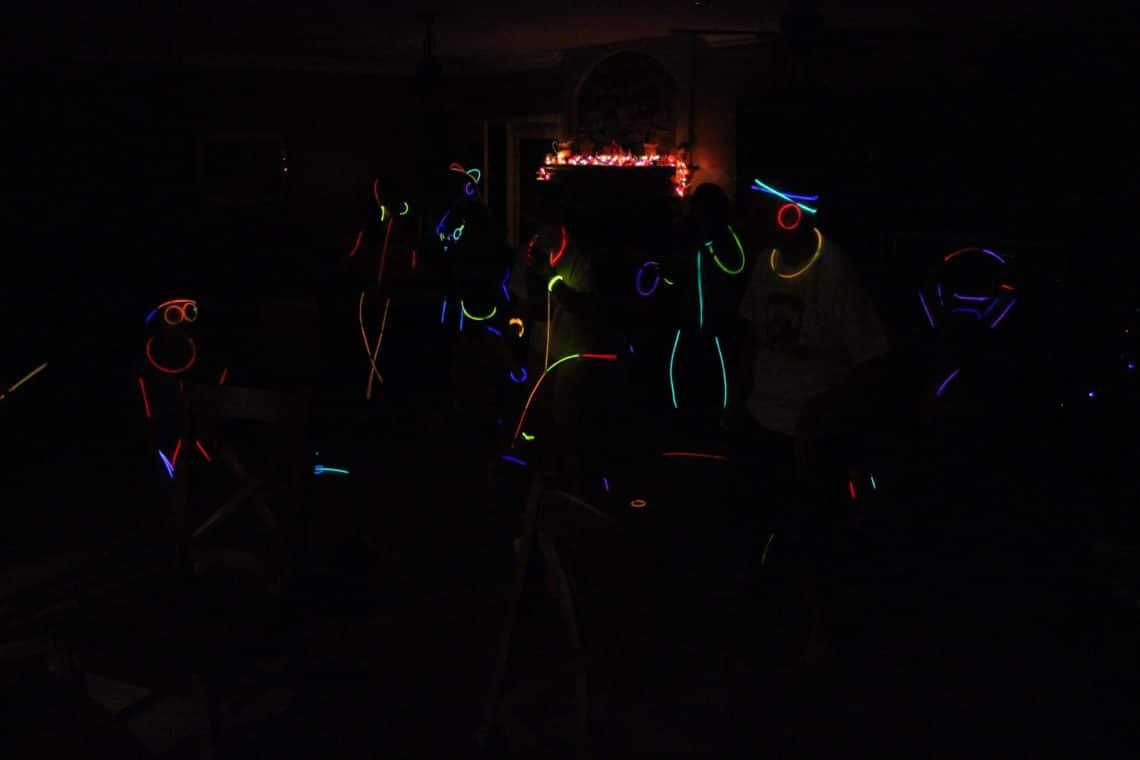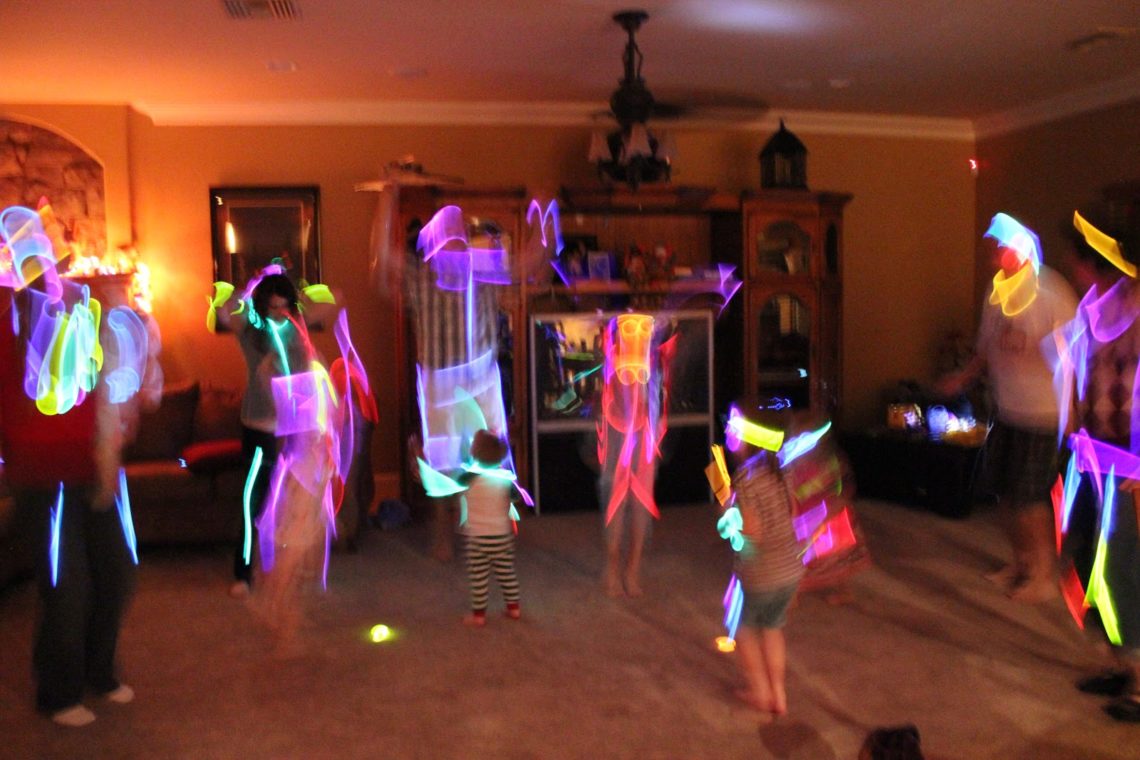 And if you're like me and think children dancing is one of the truly hilarious things in life, you should see them when they covered in glow sticks and attending their first official dance party!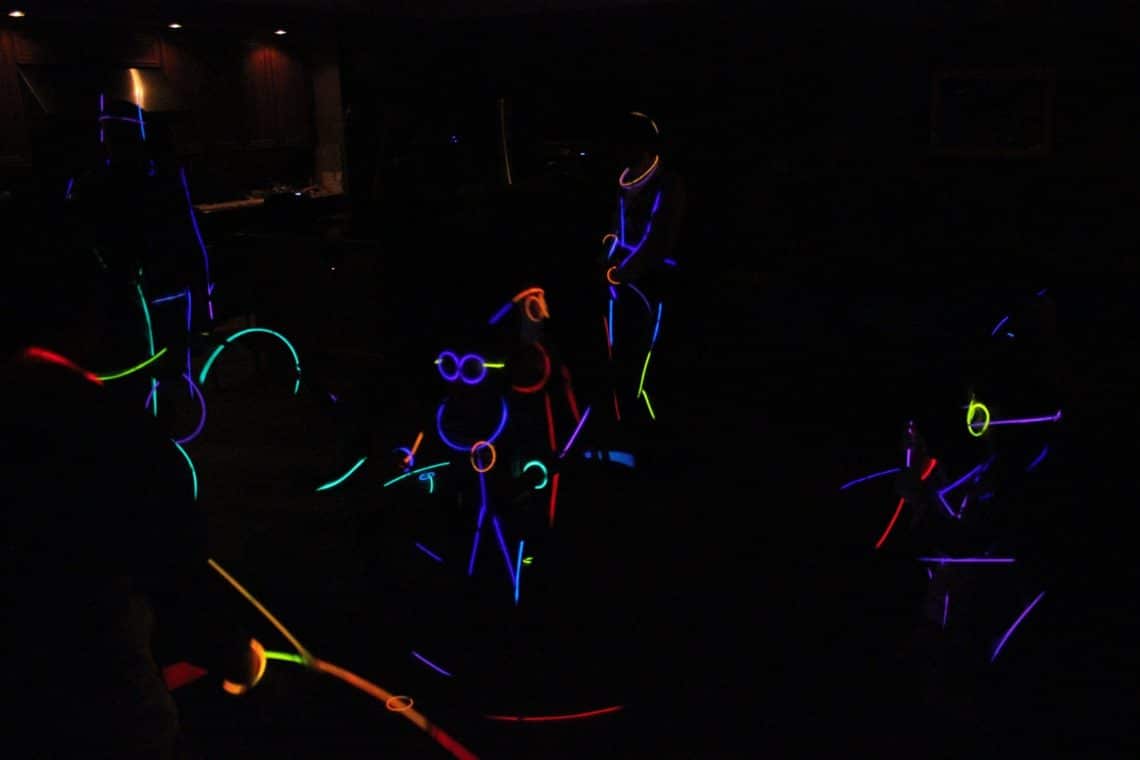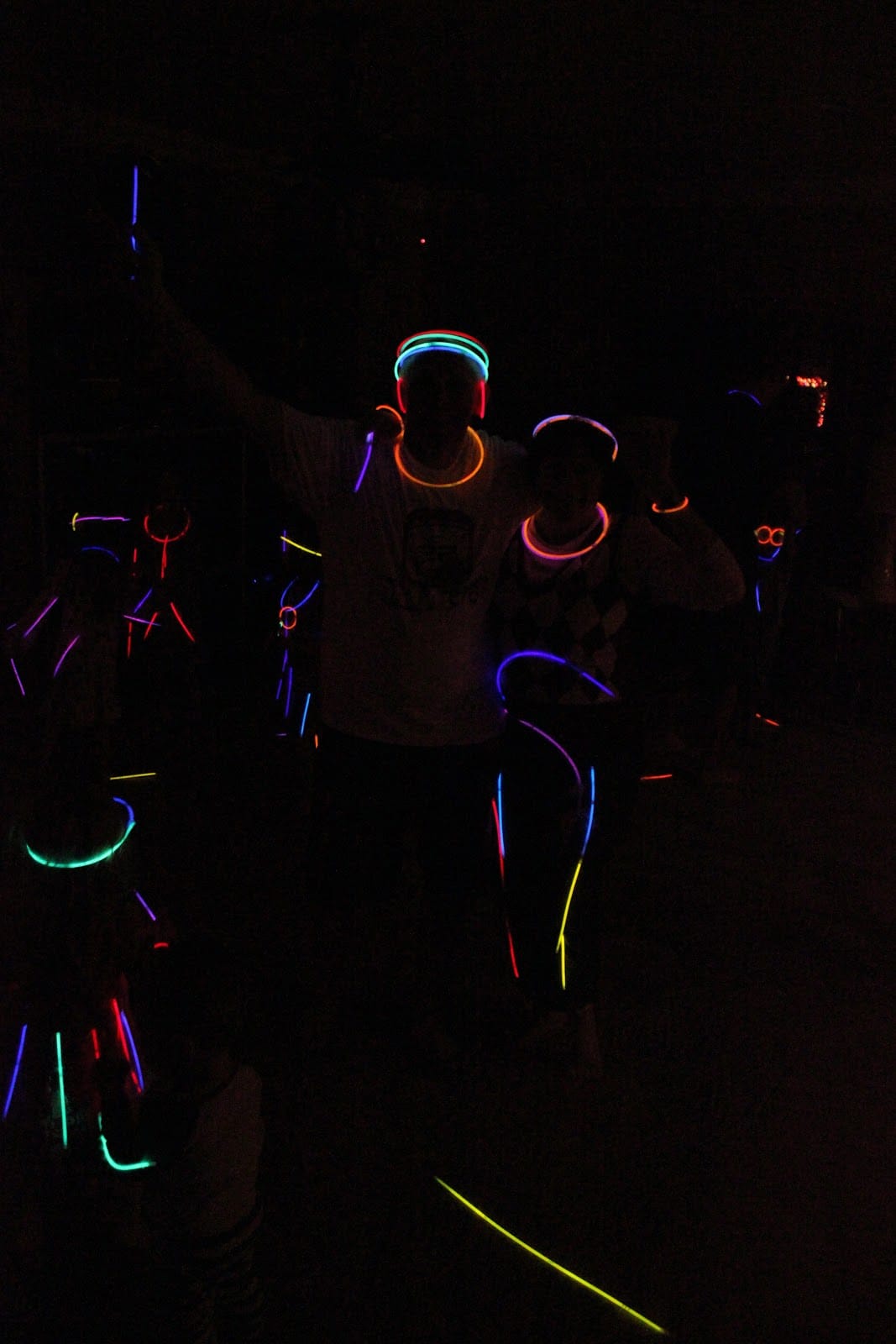 One of my sister-in-law's friends heard we were doing this and said, "So you're having a child appropriate rave huh?" Well, yep, that pretty much sums it up!
And just so everyone can experience the fun, we took a few videos to show what a good time this is. Let me mention this was all made possible by the fact it's dark, and you can't tell you who anyone is, so no one feels stupid dancing or having their video taken. Just a perk to this awesome activity!
We spliced a few clips together into one and shared it. Please enjoy all the funny little kids getting their groove on:
[youtube http://www.youtube.com/watch?v=5MaQtnnjJrM]
Thank you parents for buying hundreds of glow sticks, letting us invade your house and rearrange all your furniture, and thanks to one very fun family for a very memorable night!

Get 365 Date Ideas!
We want to help you have the best date nights ever! Grab this FREE printable with 365 date ideas, a date for every day of the year so you never run out of ideas!