12 Months of Dates November: Sweet Basil Cooking Class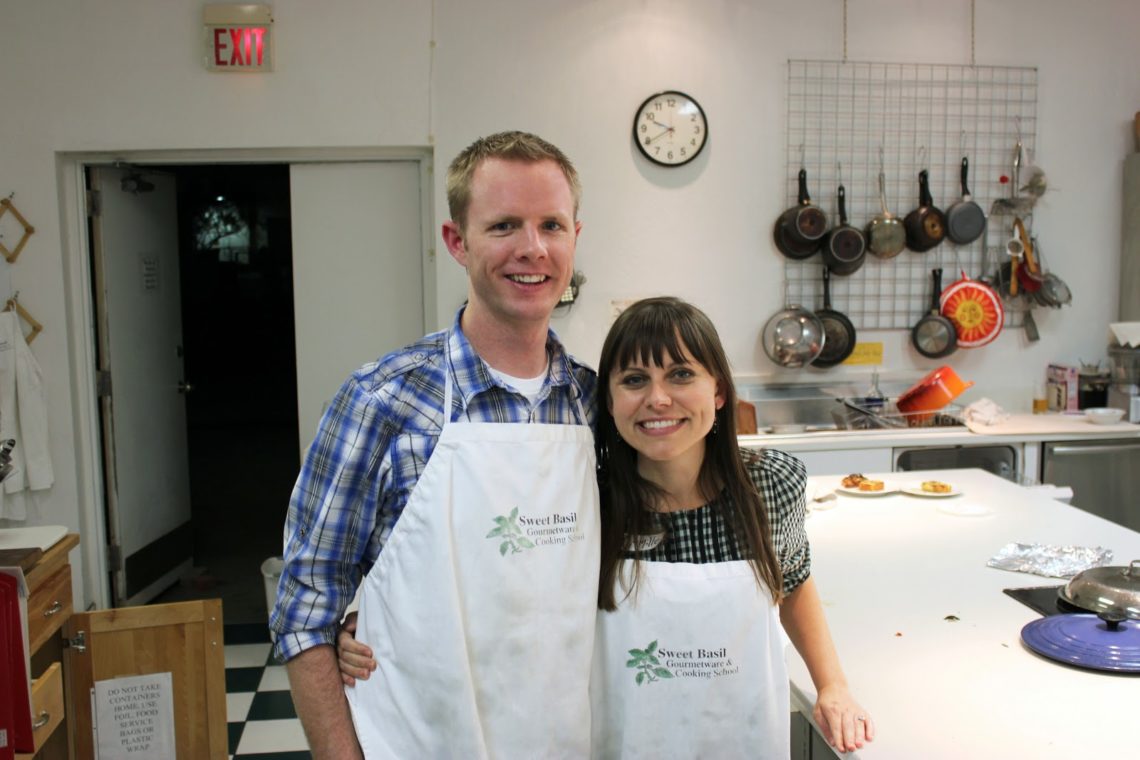 I've been excited for this date for an entire year, it was definitely one of my favorites from the 12 Months of Dates Christmas present I gave Jacob last year. I knew we usually go cheap in November and December due to Christmas, so I thought making our priciest date happen during this season would be a real treat- and it was!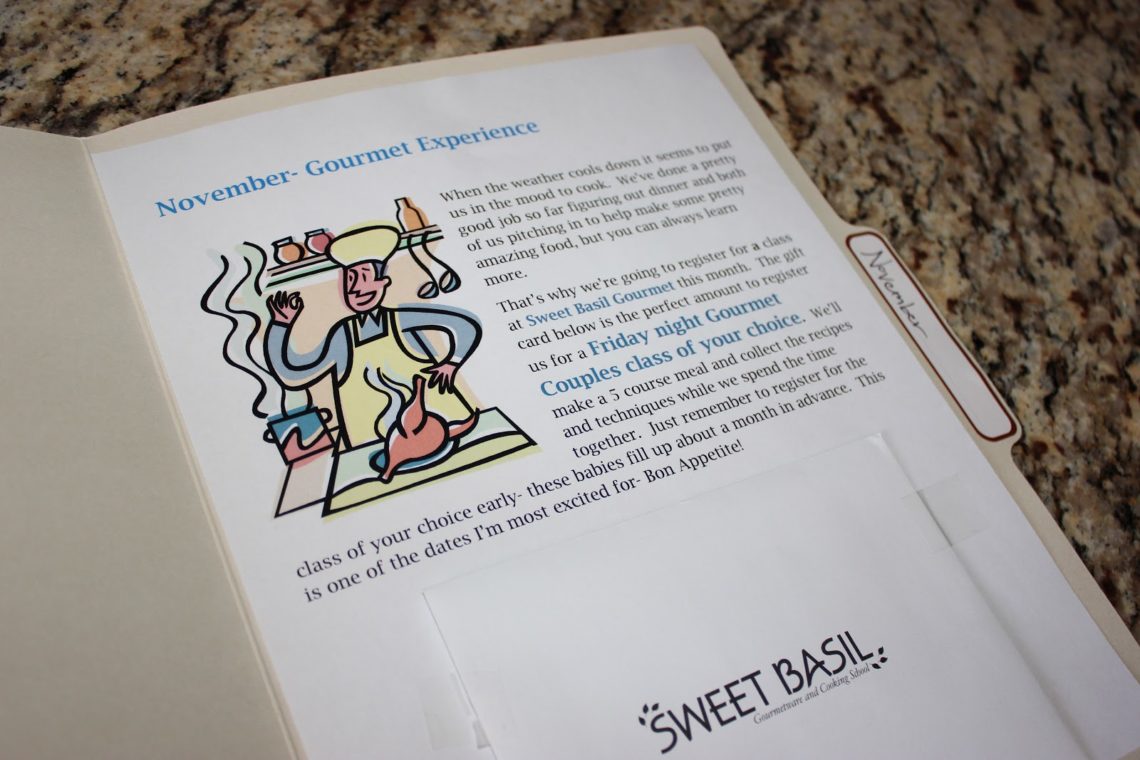 I first heard of Sweet Basil from my parents, they have attended a few cooking classes and have raved about every one. My Dad even informed me it's his dream to take all married couples to a class and book a night with just our family someday.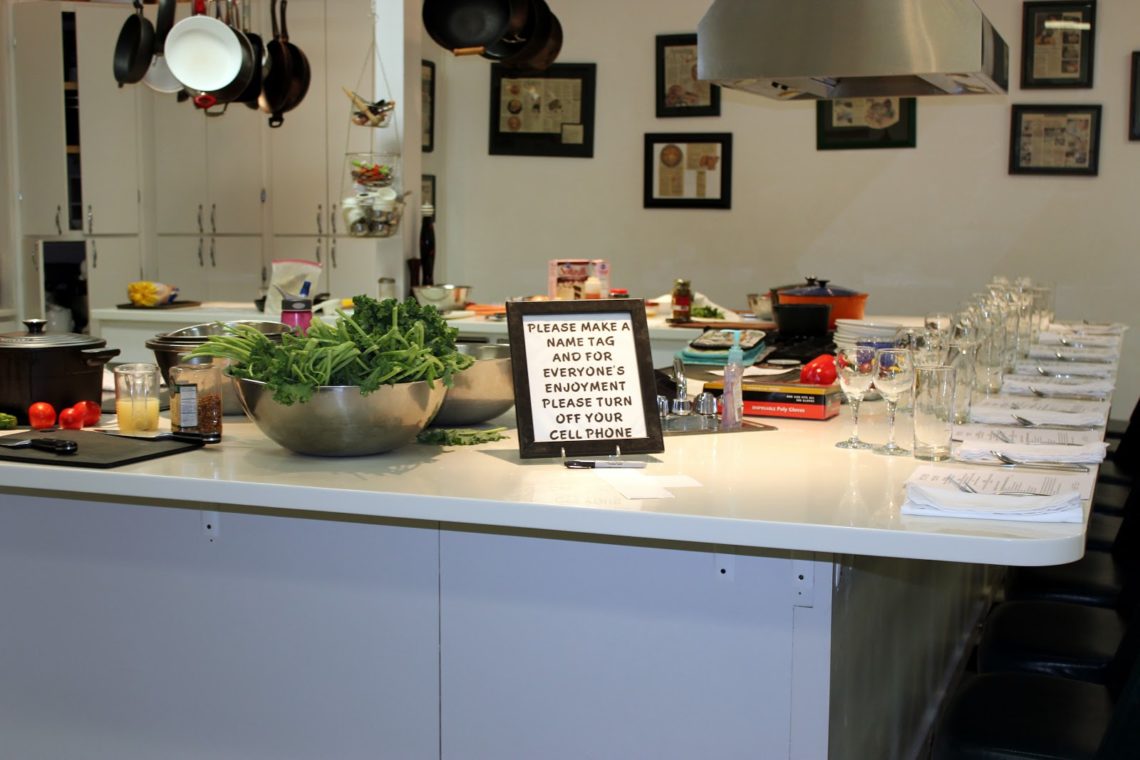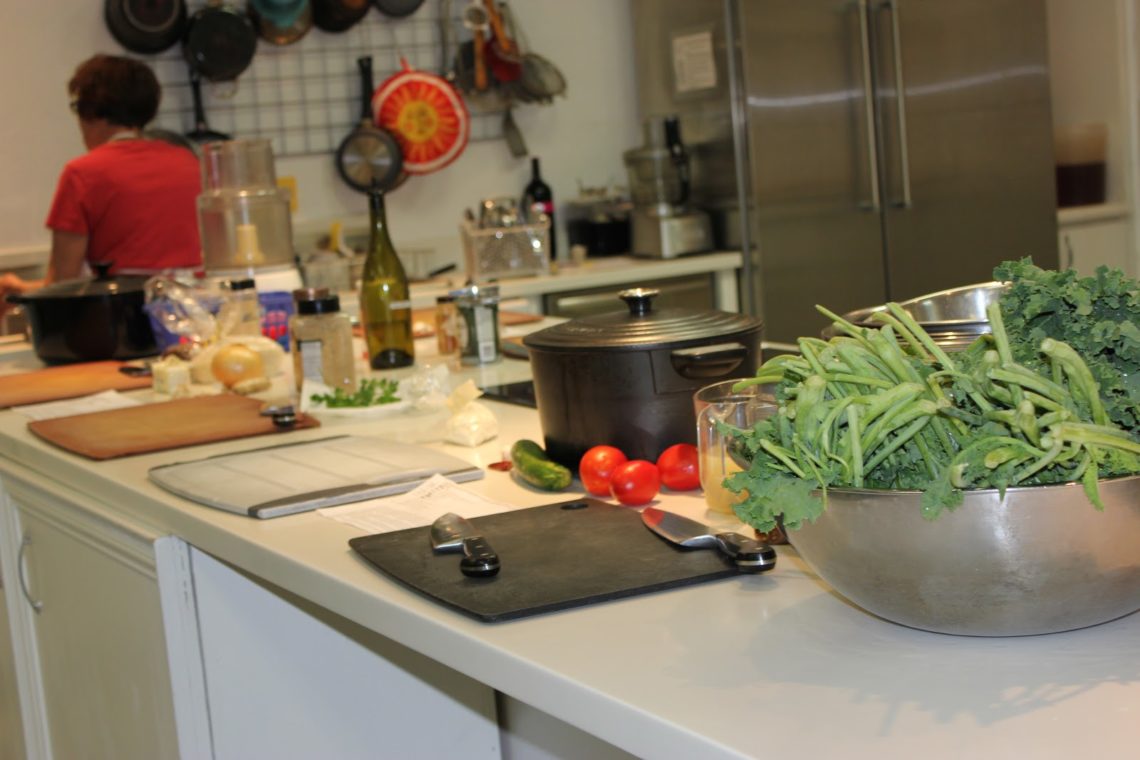 They offer classes daily, but every Friday night they do a series called "Gourmet Couples" which facilitates a date for all couples who register. Since I wanted to do this I knew I should just sit back and let Jacob choose which class we were going to take. He chose a Moroccan themed class, which was great since we rarely cook that type of food.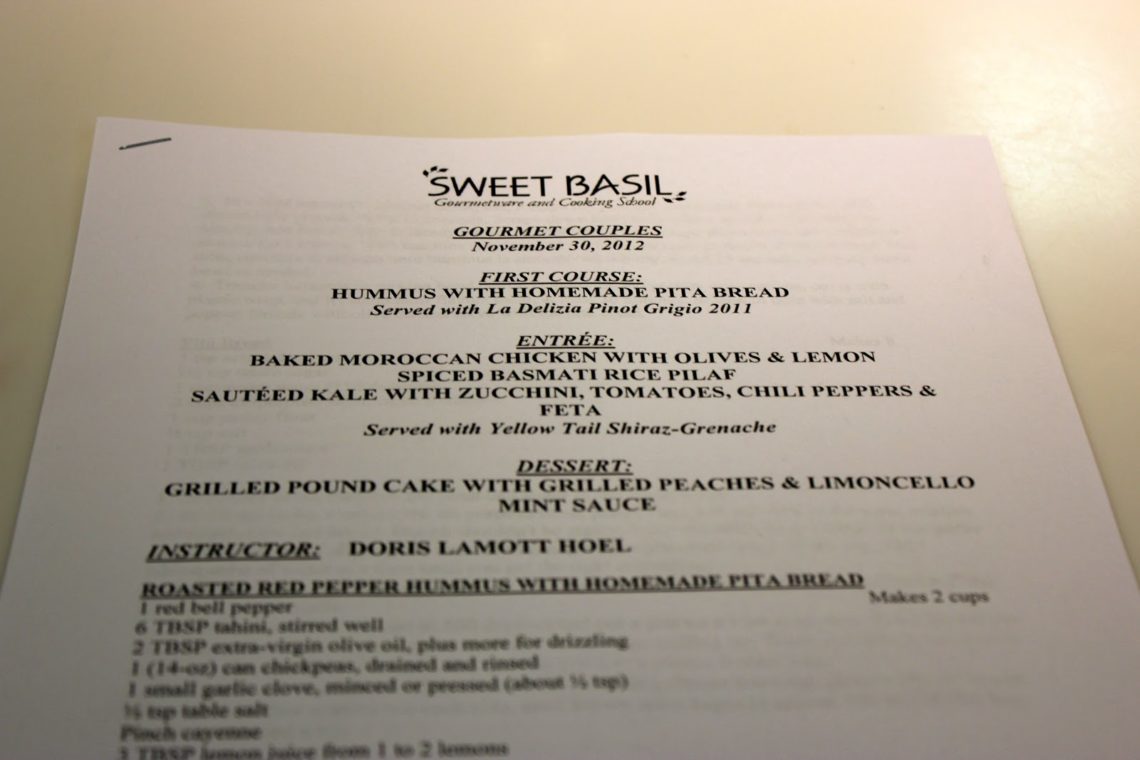 Chef Doris was so funny and charismatic, we really enjoyed watching her demonstrations and learning all we could from her. She enjoyed Jacob's comments, particularly "You've changed my life" after she showed us how to chop an onion, so it was a win-win.
We had a blast digging in and cooking! We took care of the spiced basmati rice pilaf.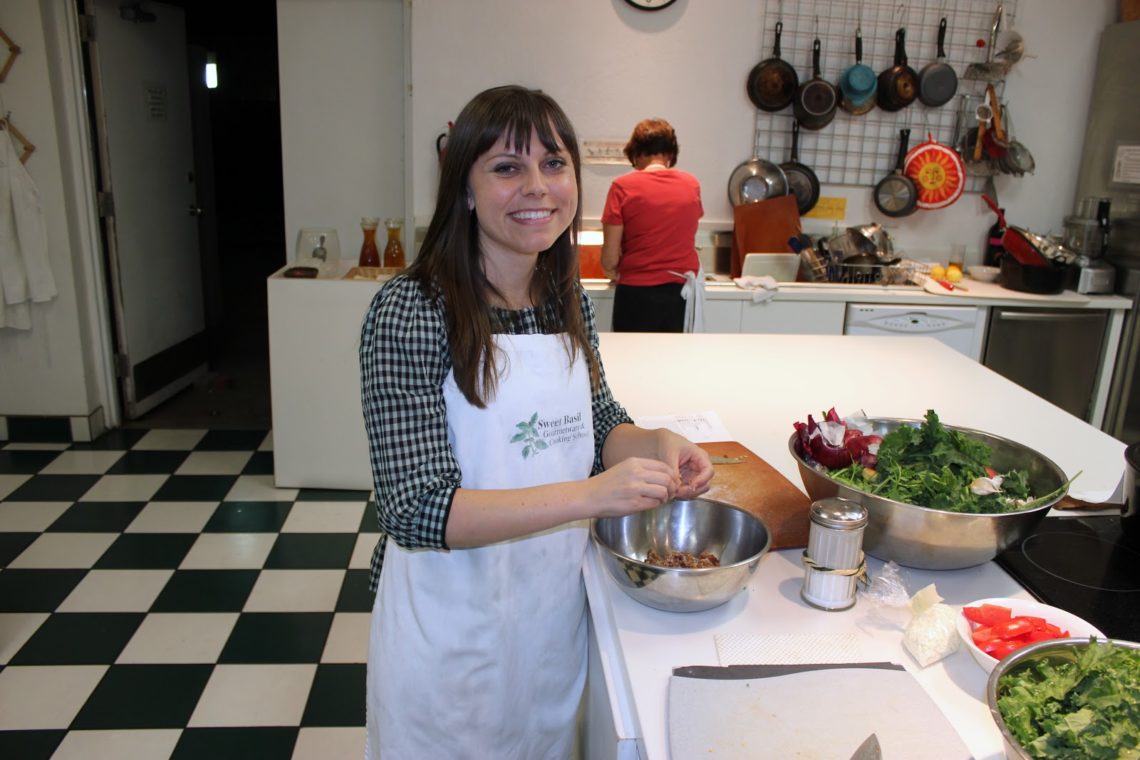 We also really really enjoyed the food!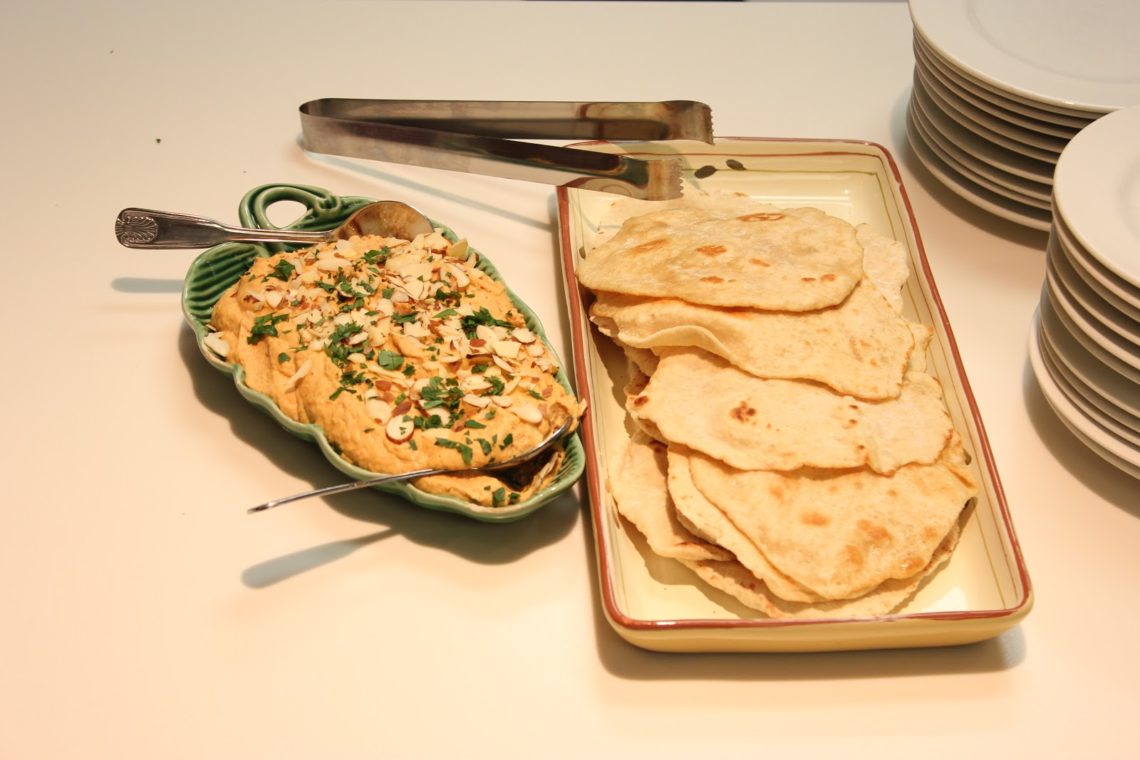 Fresh hummus and home made pitas were my favorite- incredible!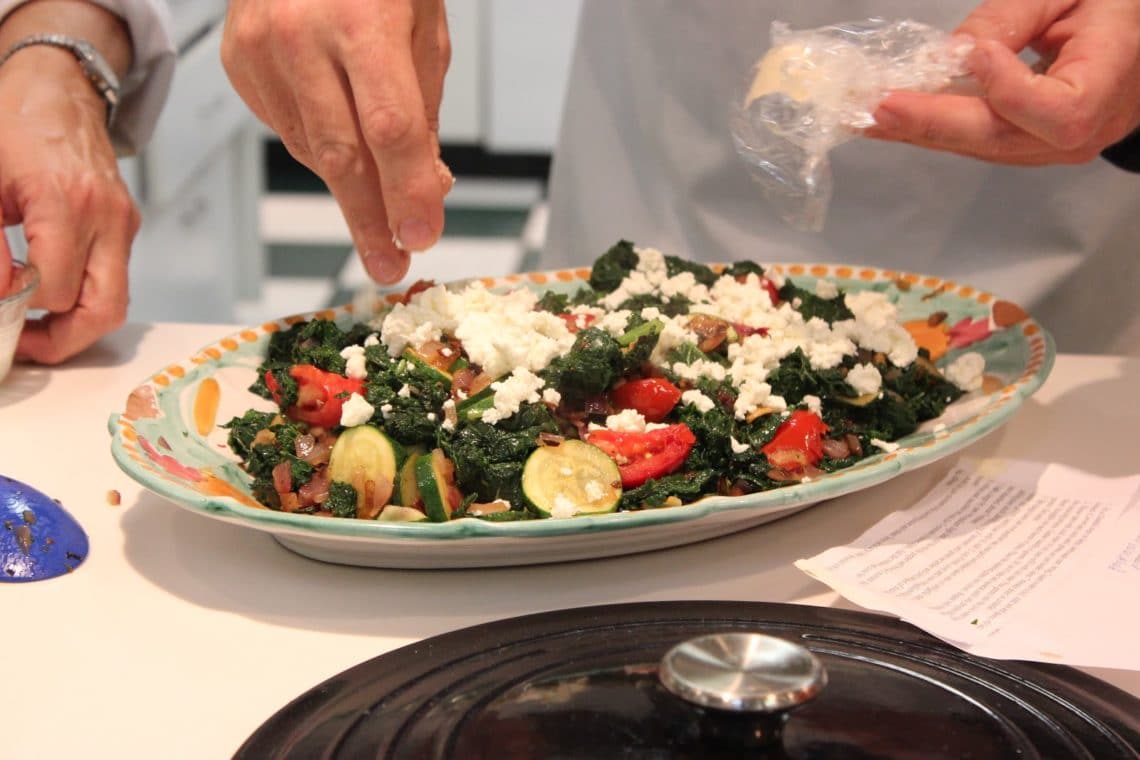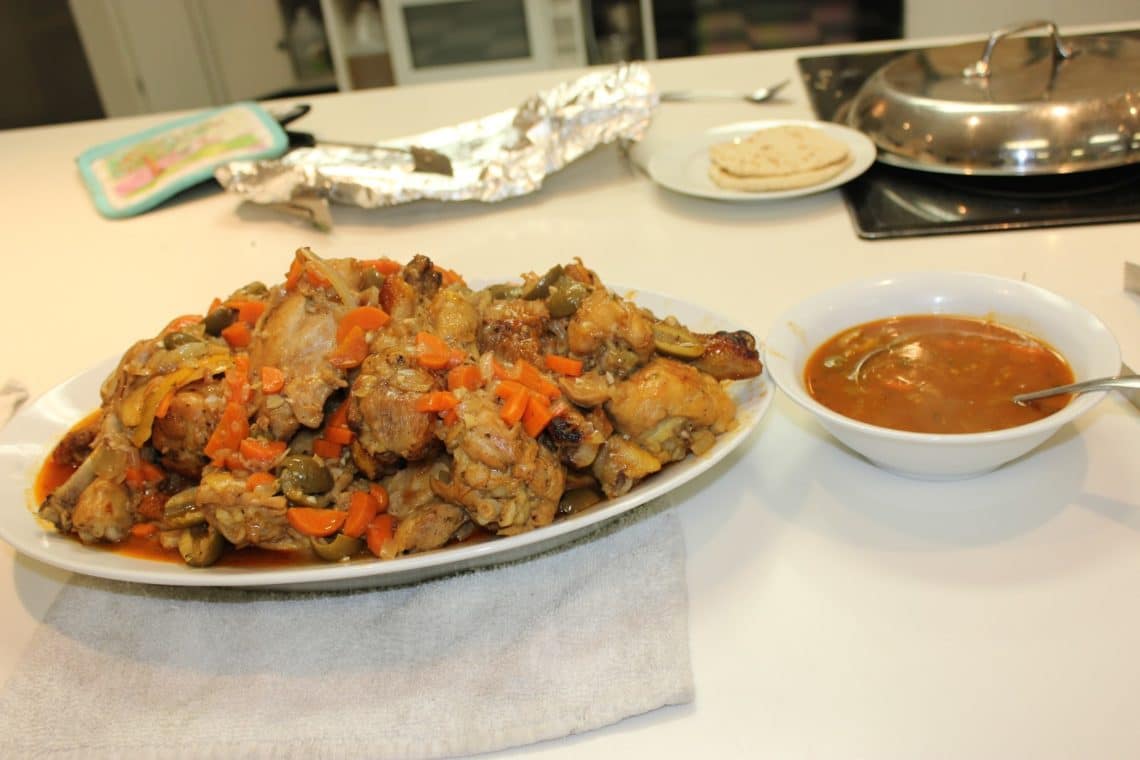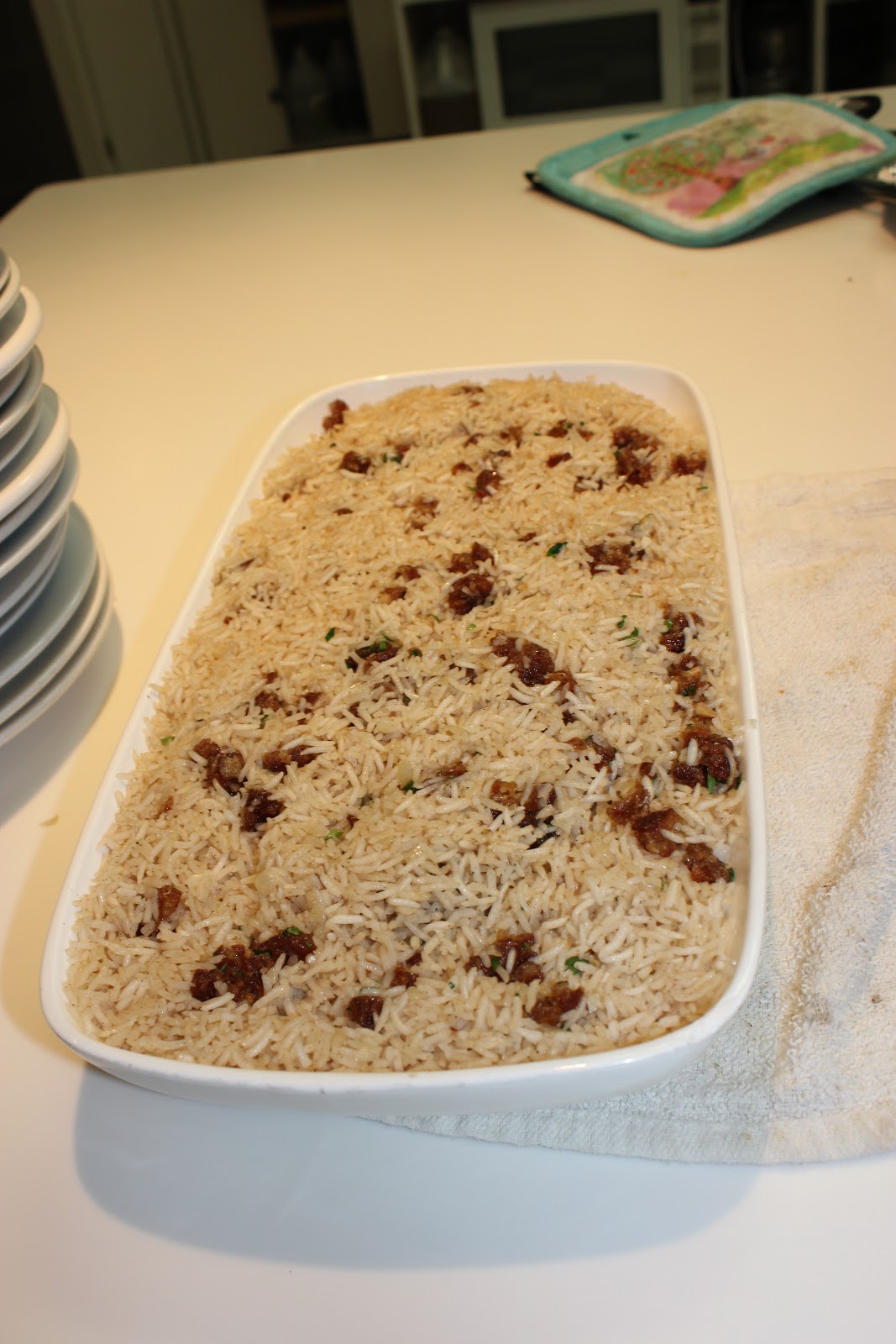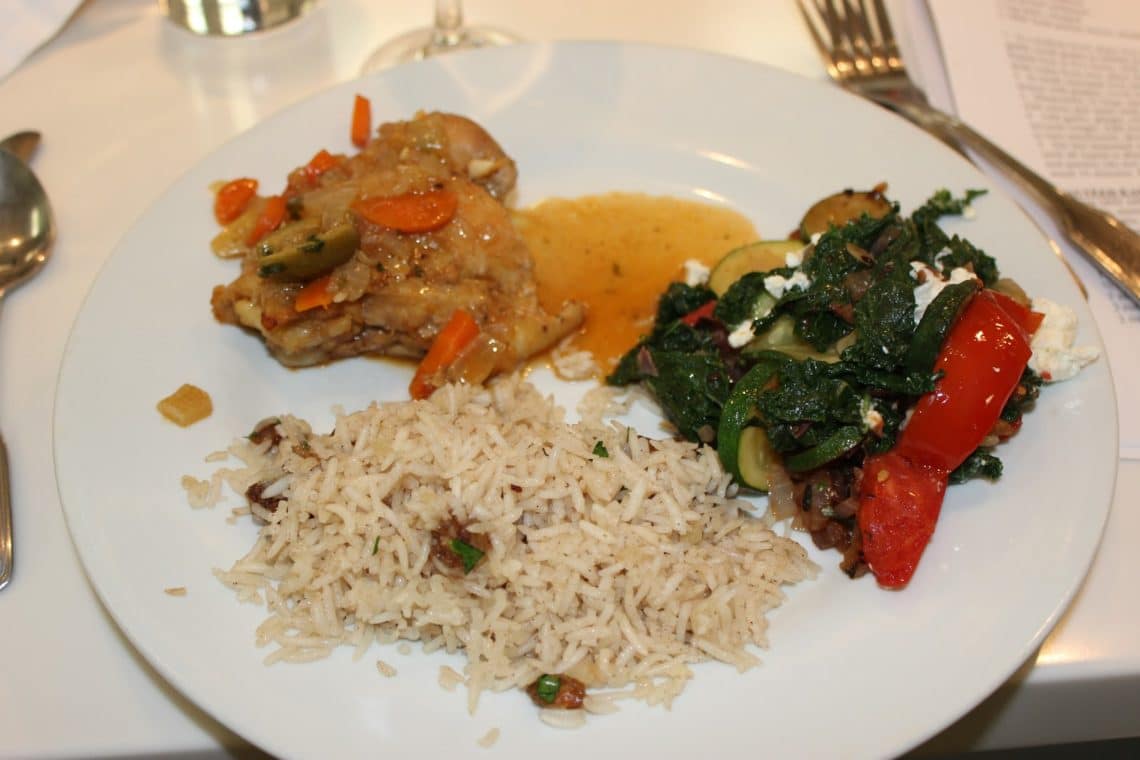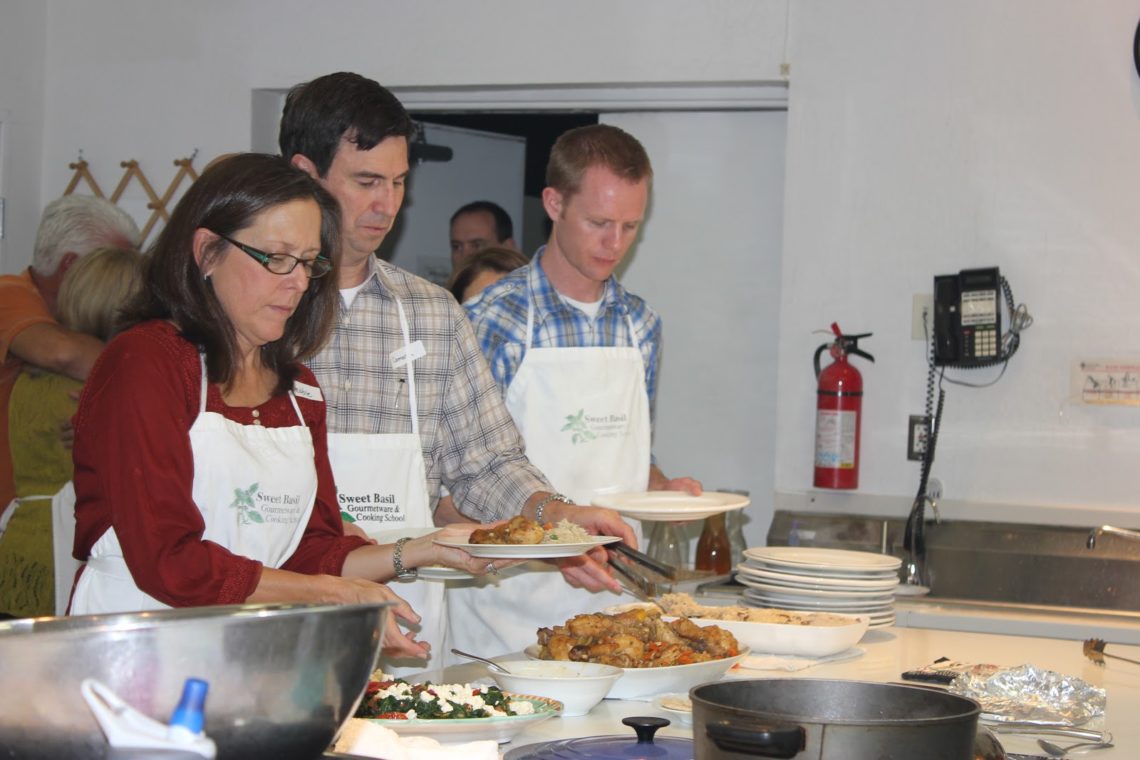 We had such a fun, educational, romantic, and all-around wonderful night together. Thanks Sweet Basil, and thanks to our wonderful chef for such a great date!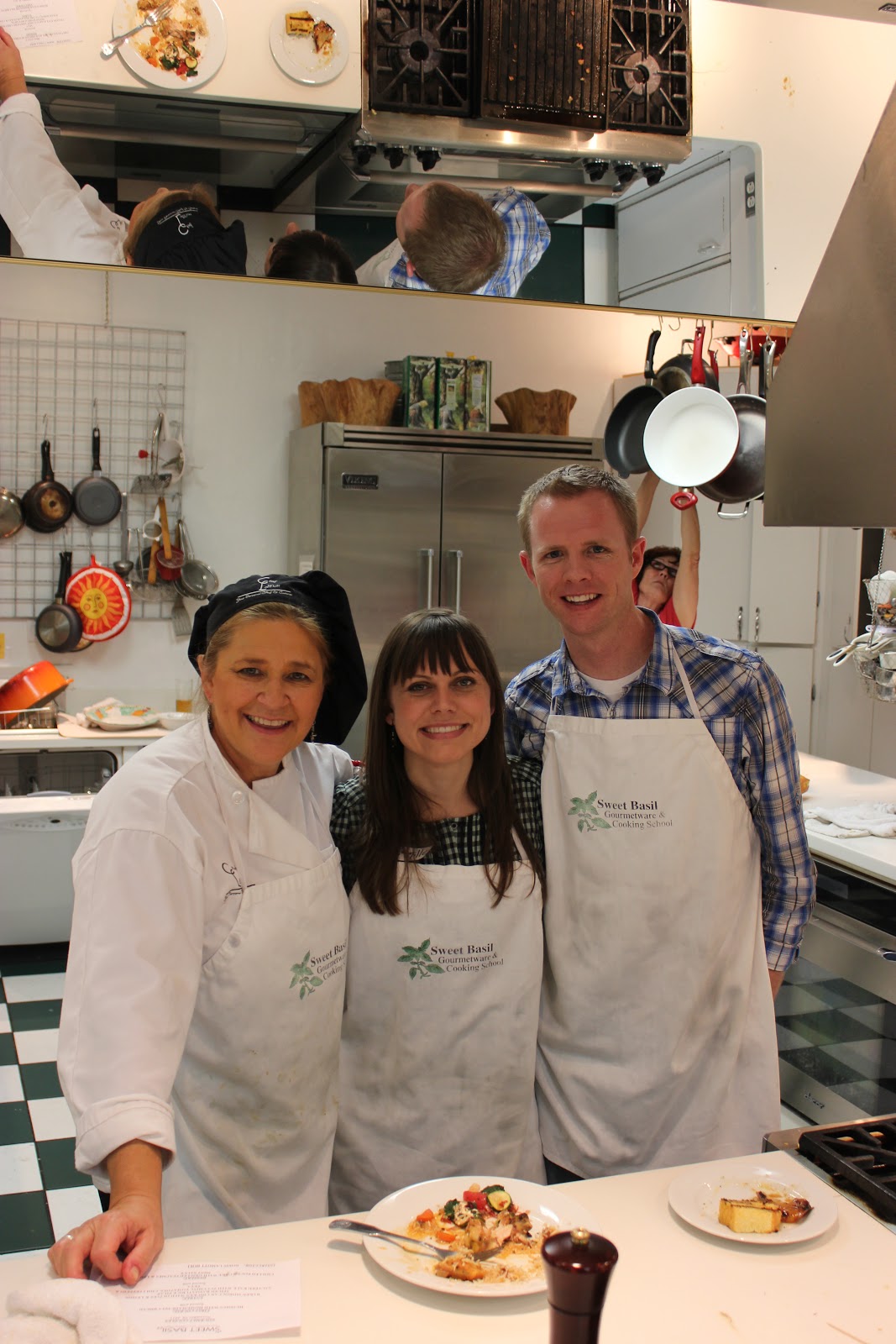 Get 365 Date Ideas!
We want to help you have the best date nights ever! Grab this FREE printable with 365 date ideas, a date for every day of the year so you never run out of ideas!