Christmas Couple Pictures
Get ready to capture some Christmas magic with cute Christmas couple pictures! Here are 50+ Couple Christmas picture ideas to document Christmas with your love!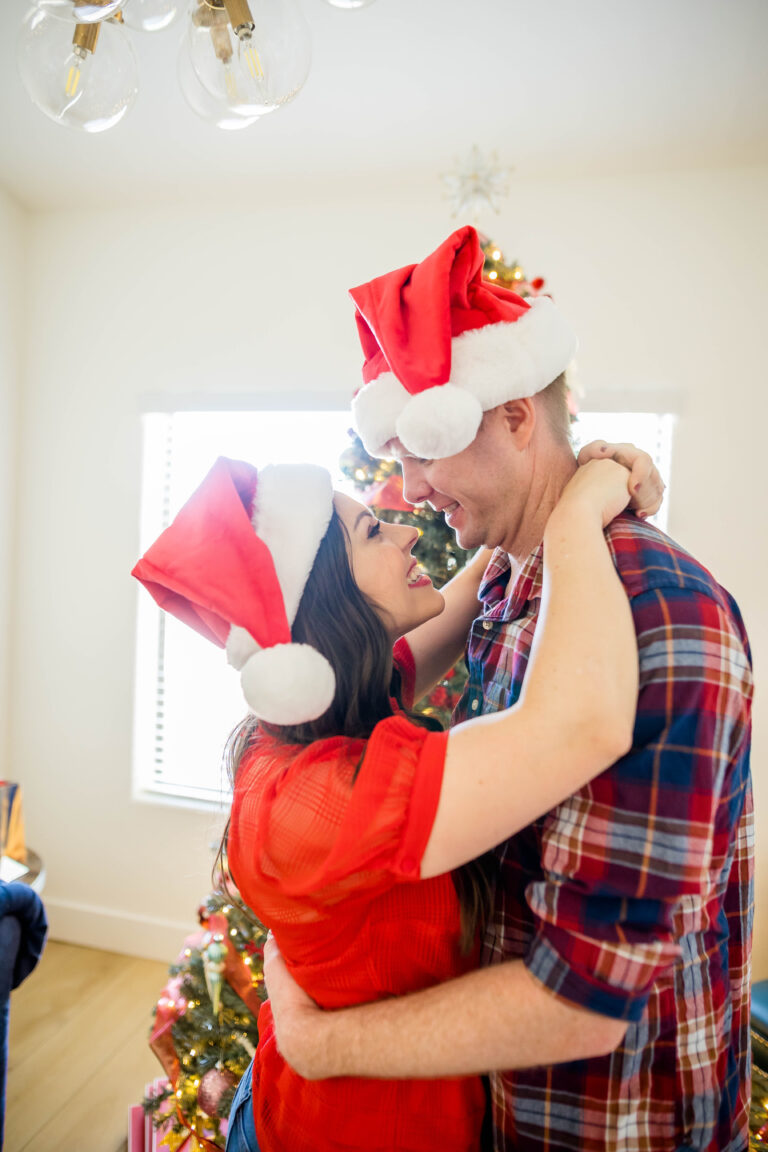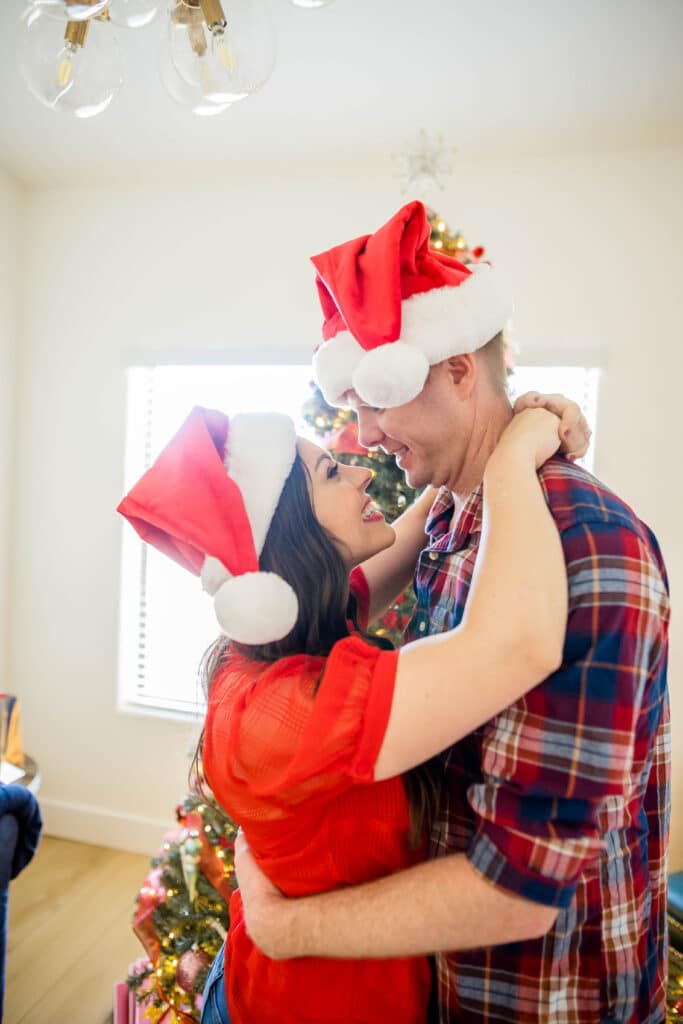 There's something romantic about Christmastime, and all the Christmas love songs definitely contribute to the lovey Christmas vibes! It's the perfect time to capture that Christmas romantic feeling!
Christmas Couple Pictures
While you're in the holiday spirit of love, it's a great time to capture some Christmas couple pictures, and it's easy to cute couple Christmas pictures with all the Christmas aesthetics easy to find!
Make sure to either plan a Christmas Couple Photoshoot, or at least stop and grab a few couple Christmas photos when you're on a Christmas date night, or in one of the following settings.
*Please note all pictures are copyrighted and will need written consent to be used*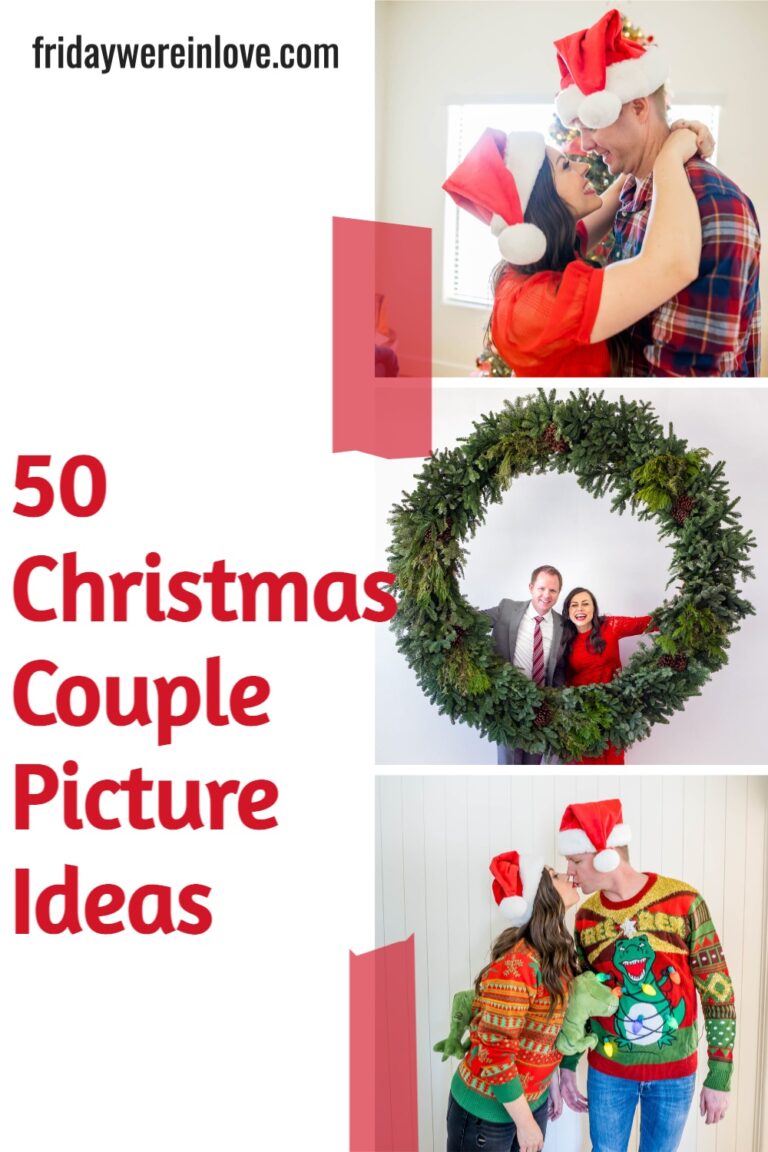 Couple Christmas Picture Ideas
Here are 50+ couple Christmas picture ideas to recreate with your love this holiday season!
Cute Christmas Scenes



Capture a Christmas Date

Everyone loves seeing couples having a great time together! It's important to find a great Christmas date idea and make it happen no matter how busy the season gets! Share yourselves enjoying that romantic moment together.

Sharing a Family Tradition

It's fun to hear about other's family traditions, and darling to do them for a Christmas date! Snap a picture of even the simplest tradition being enjoyed together. And if you want to start one together, check out our list of Christmas traditions for couples!


Enjoying a Cup of Hot Chocolate

This can be an out on the town cup, or mugs at home. Either give that cute Christmas couple pictures vibe!

Dancing In Front of the Tree

With so many romantic Christmas songs and Christmas love songs, one can't help but feel the romance when the lights are low and the Christmas tree is on. Put your camera on a tripod and have a slow dance or a dance party in front of the Christmas tree!

Holiday Baking

Get those sugar cookie or gingerbread cookie cutters out, and document a moment of holiday baking for a very cute Christmas couple picture!

Ice Skating

We love a great ice skating date night! Add some festive outerwear and you scream perfect Christmas date night!


Decorate Your Christmas tree.

Have one of you hanging an ornament and the other assisting in the moment.

Put the star on the tree.

I've seen one partner put the other on their shoulders to place the star. You could have one partner lift at the knees for the effect. Or, you can grab a step ladder and elevate one or both partners.

Cozy by the Christmas Tree

Cozy up on the couch with a lit Christmas tree behind you.

Snuggle up on the stairs.

Particularly if you've decked the halls and the staircase has garland, the stairs are always a cute choice! And they give those "waiting for to open present" vibes that make for some darling couple Christmas photos.


Pass the present!

Have one party pass a present to the other. You can get creative with poses and locations and they all turn out cute!

Create a gift-giving kiss.

Kneel in front of the Christmas tree facing each other. Have both parties hold the present and lean in for a kiss.

The Upsidedown present kiss.

Have one partner sit on the ground holding a wrapped present. Place the other party behind them, and lean in for a kiss. The person sitting should tilt their head back while the other leans in for an upside-down kiss. Channel your inner Spider-man moment for this one! It looks extra cute from the side.

Draw a heart in the snow.

Jump in the middle and snap a cute picture!

Build a snowman.

Take a mug shot-style photo of the three of you from the waist up.
Fun Props for Cute Couple Christmas Pictures
Mistletoe Moment

Grab some mistletoe and hold it overhead for a kiss


Candy Cane love

Purchase two large candy canes. Make a heart shape with each of you holding one of the candy canes.


Grab those Santa hats!

There's something instantly more fun about holiday pictures with a Santa hat. Hold hands, snuggle up, or sit side-by-side for a cute couple's Christmas picture!

Wrap Yourself in Lights

Snuggle up and wrap yourselves in a string of lights. This picture is cute during the day, but even more romantic and fun at night!

Lights in Front and Back

Sit in front of the lit-up Christmas tree with a string of lights in front of you. This helps with the backlit situation and balances the lighting situation while illuminating your faces.


Hold up a Merry Christmas sign.

You can cut these out, purchase a sign, or borrow from a decoration bin.

Make giant snowflakes.

These are darling for decor but are even more fun for pictures. Try to create a snowflake garland to hang behind you, and one to hold in tandem in front of you.

Surrounded by Presents

Wrap a bunch of presents and sit in the middle of all of them.


Hold a wreath.

Make sure both parties have a hand on the wreath and lean into each other! It's one of our favorite Christmas couple picture poses we do every year!

Hang a wreath.

Head to the front door or find a cute rustic-looking building and snap a picture hanging the wreath together!

Work that Christmas book!

Grab a favorite Christmas picture book and get an overhead shot reading it to each other.

Wrap yourselves in garland.

Grab some greenery or some sparkly tinsel and wrap yourselves up and look at the camera. This looks even cuter with Santa hats!


Wrap yourselves in a blanket.

Cute and cozy pictures indoors or outdoors work great! Bonus points if you have a plaid, red, or festive-looking blanket to complete the mood!
Christmas Photography Ideas for Couples: Cute Things to Wear

Wear matching Christmas pajamas.

You can't go wrong in any poses with matching Christmas pajamas in the mix! Here's a roundup of our favorite places to buy matching Christmas pajamas if you're in the market!


Pajama bottom legs.

Take an overhead shot of just your legs cozied up in bed. Holiday pajamas on a white sheet or blanket make for a darling photo!

Get matching long johns.

Red long johns and a winter hat with pom-poms make for a darling Christmas photoshoot for couples!


Wear Matching Fleece Union Suits

There are so many hilarious festive fleece onesies! But even a less holiday-inspired matching set makes for a darling photo!

Bundle up!

Winter coats, hats, mittens, and scarves make for a lovely holiday-inspired photo! Bonus points for Christmas colors!

Wear matching or coordinating sweaters.

Nothing says cute Christmas couple like matching or coordinating sweaters.


Rock an Ugly Sweater.

I thought this was a trend, but it seems to be here for the long haul! And with good reason, they are hilarious and show a lot of creativity. Grab your favorite ugly sweaters and cozy up for those couple Christmas photos you'll laugh about!


Let's get Fancy!

Get those holiday party looks ready (even if you don't have a fancy holiday party to attend). Think cocktail dresses, suits, or even a tux if you have one! These work great for Christmas couple pictures, and also work well for New Year's couple pictures too!
Make a Scene! Christmas Photography Ideas for Couples
Create an ornamented ceiling.

Hang a bunch of ornaments on strings and tape to the ceiling. Step in the scene for a fun ornament shoot!

Giant Wreath Picture.

These can be a lot of work to create, but the images are priceless! Also, many homes build these or own these to decorate with. If you aren't shy, feel free to ask if you can take a picture with their lovely home as the backdrop.

Create a wrapping paper wall.

This is so easy, and so effective! Choose a cute wrapping paper and wrap a wall for a photo backdrop. Put a big bow on the wall, add a bow to your heads, or just bask in the print.
Fun Locations That Make for Cute Couple Christmas Pictures
The largest tree in town

Head to the largest Christmas tree in your area (think malls, community centers) and get a picture with the giant tree

Destination Christmas Lights

Hit up a Christmas lights destination and take a picture cuddling up or kissing while you "watch the lights" at the house/desition.

Do a Christmas lights drive-through experience. Have the car behind you, or a tripod, or an employee capture a picture of you two hanging out of a sunroof.

Get Pictures with Santa

Find a local mall or city event and make sure to take pictures with the big man!


Ornament Photo Op

Find a giant lit-up Christmas ornament. Jump inside for an easy and darling photo op!

Fully Decorated Restaurant or Bar

So many restaurants and bars use this moment to attract patrons to come to take those photo ops and order food or drinks. Look up the most festive in your area: you'll be amazed at the cute Christmas couple photos you can grab while you get something to eat or drink.
At The Christmastree Farm
Hold a fresh-cut Christmas tree.

Leave the free horizontal, and hold it with hands underneath the tree. Be sure to hold it low enough you can see both your smiling faces!

Frame a Christmas tree.

Stand on both sides of the Christmas tree and get one of those so excited to find the tree photos!

Over the shoulder Best Find Picture

Have one person swing the other over their shoulder like they're the Christmas tree, and be sure to make all the cheesy "Found the best on the lot" jokes while you do.

Over the shoulder Christmas Tree

Grab a picture from behind walking away from the camera. Have one person holding a tiny tree over one shoulder, and holding hands with their other available hand.

Decorate a giant tree.

Grab a ladder and bright ornaments and find a giant evergreen that could use some Christmas spirit. Place one party up on the ladder and the other on the ground handing ornaments to help decorate.
Get 365 Date Ideas!
We want to help you have the best date nights ever! Grab this FREE printable with 365 date ideas, a date for every day of the year so you never run out of ideas!