Christmas Love Songs: 85+ Romantic Christmas Songs
Turn up the romantic vibes this Christmas with the best Christmas love songs! These romantic Christmas songs are the perfect soundtrack to help experience your own Christmas romantic comedy moments!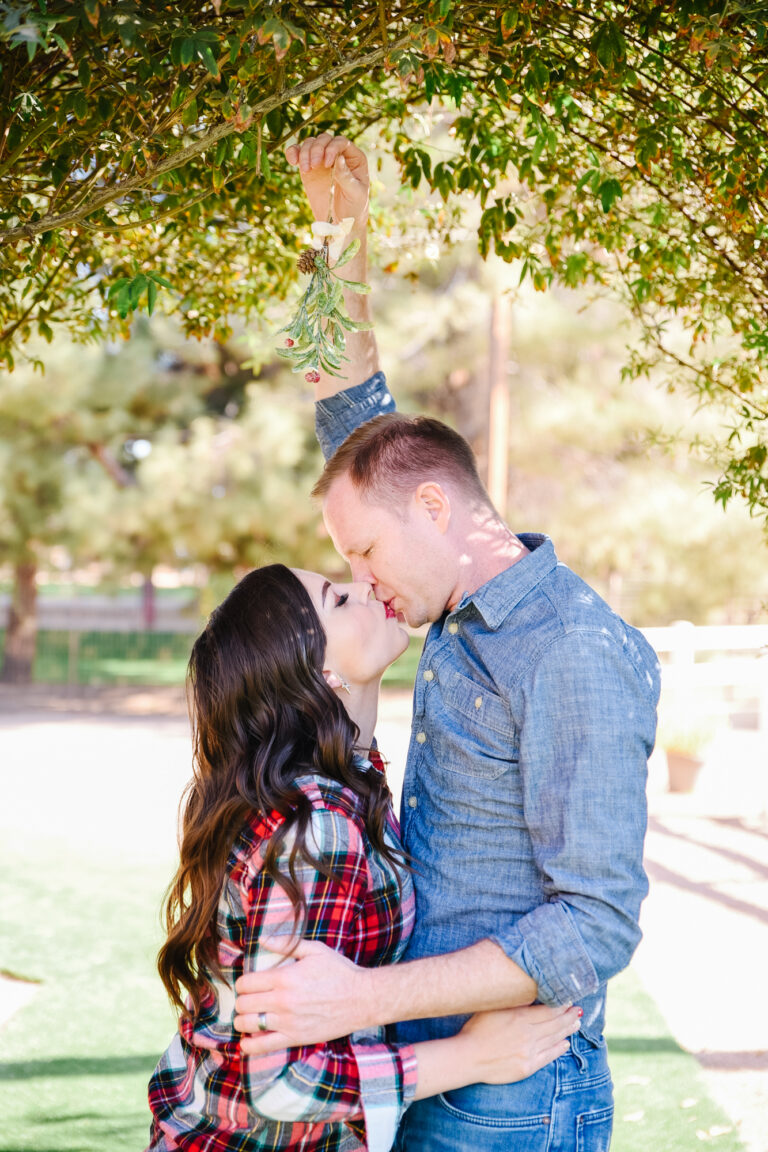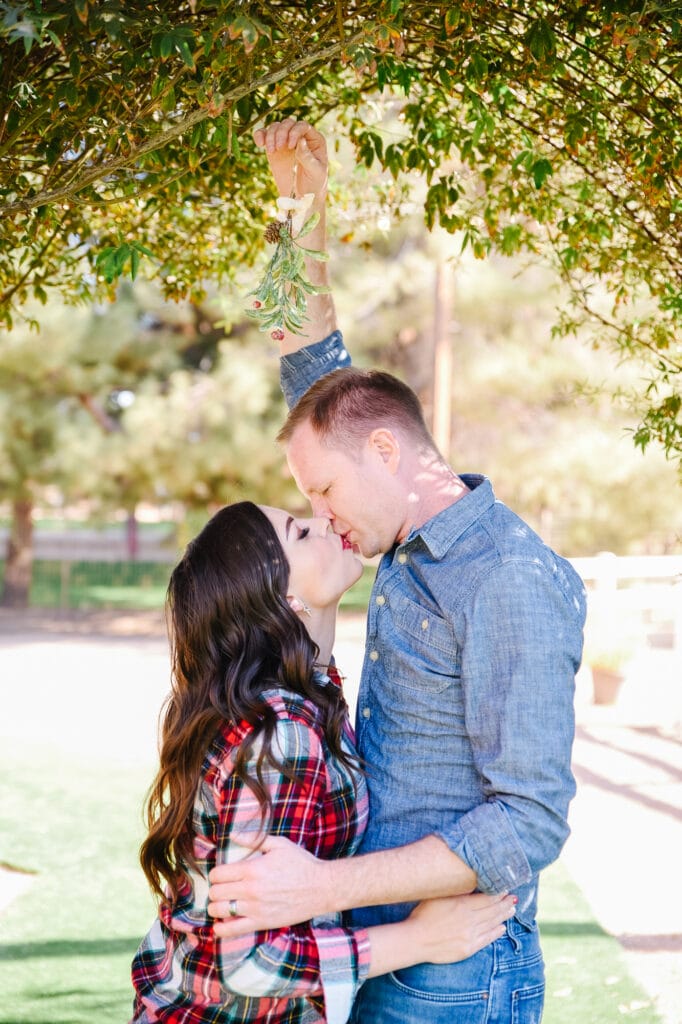 Holiday Romance
'Tis the season to grab some hot chocolate and cozy up by the Christmas tree. And what better way to enjoy the holidays than with romantic Christmas songs?
Whether you are pulling off some Christmas date ideas, or just have a moment together with your significant other, a Christmas love songs playlist is in order! We've done the work for you compiling the most romantic Christmas classics, some modern pop songs, and romantic vibes from Christmas album hits.
So go for a romantic drive through the lights, grab our Christmas lights scavenger hunt, a cup of hot chocolate, and get ready for potential kissin under the mistletoe! Be sure to fire up this Christmas love songs playlist, and you're set for the ultimate holiday date night!
Romantic Christmas Songs
Have Yourself a Merry Little Christmas – Sam Smith
"Like It's Christmas" – Jonas Brothers
"Meet Me At The Mistletoe" – Dave Barnes
All I Want for Christmas Is You – Michael Buble
Waiting for Christmas With You – John Legend
Christmas Tree Farm – Taylor Swift
Christmas Valentine – Ingrid Michaelson and Jaxon Mraz
Underneath the Tree – Kelly Clarkson
Merry Christmas Darling – The Carpenters
Mistletoe – Justin Bieber
I've Got My Love to Keep Me Warm – Dean Martin
Winter Wonderland – Emilie-Claire Barlow
Christmas Saved Us All- Jon McLaughlin
"Sleigh Ride" – Harry Connick, Jr.
I'll Be Home for Christmas- Amy Grant
"My Song for You" – Bridgit Mendler and Shane Harper
"Santa That's My Only Wish This Year" – Britney Spears
"Love Is Christmas" – Sara Bareilles
"What Are You Doing New Year's Eve?" – Ella Fitzgerald
"Baby It's Cold Outside" – Ella Fitzgerlad and Louis Armstrong
"I'm Christmasing With You" – Patti LaBelle
"Glow" – Brett Eldredge
"Santa Will Find You" – Mindy Smith
"Something About December" – Christina Perri
"Another Year Has Gone By" – Celine Dion

"The More You Give (The More You Have)" – Michael bublé
"Christmas Time Is Here" – Lauren Daigle
"The Christmas Waltz" – She & Him
"That's What I Want for Christmas" – Nancy Wilson
"My Santa Claus" – Jessie James Decker
"Please Come Home for Christmas" – Leslie Odom Jr.
"It's Beginning to Look a Lot Like Christmas" – Leslie Odom Jr.
"Heaven & Earth" – Leslie Odom Jr.
"Hey Santa" – Flickering
"White Christmas" – Katharine McPhee
"Christmas Tonight" – Dave Barnes, Hilary Scott
Holiday Made For Two" – Dave Barnes
"Fa La La" – Justin Bieber, Boyz II Men
"Home This Christmas" – Justin Bieber, The Band Perry
"When My Heart Finds Christmas" – Harry Connick, Jr.
"Christmas You and Me" – Brain McKnight and Vince Gill
"Christmas and You" – Dave King
"Kiss You This Christmas" – Why Don't We
"Christmas Dreaming" – Frank Sinatra
"Winter Things" – Ariana Grande
"River" – Noah Guthrie
"You Make It Feel Like Christmas" – Gwen Stefani and Blake Shelton
"Merry Christmas" – Ed Sheeran and Elton John
"You Deserve It All" – John Legend

"Santa Baby" – Kelly Clarkson
"All I Want For Christmas Is You" – Kelly Clarkson
"Welcome Home" – Darren Criss
"Somewhere in My Memory" – Darren Criss and Evan Rachel Wood
"Favorite Time of Year" – Carrie Underwood
"Officially Christmas" – Dan + Shay
"Fairytale of New York" – Vance Joy, Atlantic Holiday
"Christmas Morning" – Luz
"How Can It Be Christmas" – Johny Orlando
"Christmas Time" – Rob Thomas, Ingrid Michaelson
"Fall in Love at Christmas" – Mariah Carey, Khalid, Kirk Franklin
"Stay Another Day" – The Wanted
"The Christmas Song" – Nat King Cole, John Legend
"Christmastime" – Nora Jones
"A Holiday With You" – Nora Jones
"Kiss Me It's Christmas" – Leona Lewis and Ne-Yo
"Christmas Without You"- Sheppard
"Love is Christmas" – Rosie Darling
"Wishes Come True" – Duncan Laurence
"Old Fashioned Holiday" – Andrea von Kampen
"Christmas (baby please come home)" – Wrabel
"Christmas in Your Eyes" – Tyler Shaw and Everly Shaw
"2000 Miles" – GRACEY
"All I Want for Christmas Is You" – MishCatt
"Christmas Without You" – Ava Max
"You and Me" – Dave Barnes
"Santa Baby" – Eartha Kitt, Henri Rene and His Orchestra
"Blue Christmas" – Céline Dion
"Merry Christmas Baby" – Otis Redding
"Present Without a Bow" – Kacey Musgraves with Leon Bridges
"Naughty List"- Liam Payne feat Dixie
"I Saw Mommy Kissing Santa Claus" (vintage version) – The Ronettes
"Last Christmas" – Wham!
"My Only Wish" – Meghan Trainor
"All I Want is You (This Christmas)" – Nsync
"Christmas Time Is Here" – Ben Rector
*This playlist was created and curated by Camille from Friday We're In Love 
Christmas Love Songs Playlist
Grab the playlist on Spotify right here. It's a great way to set the mood, and also get a peek at all the romantic lyrics while you listen to each tune. And fair warning, listening will give you all the romantic Christmas vibes you may not even know you needed!
Like this romantic Christmas songs roundup? You may like these posts too:
50 Holiday Date Ideas: Christmas Date Ideas for the Holiday Season!
Cute Love Songs You Can Slowdance To 
Date Night Stocking Stuffer Ideas
Get 365 Date Ideas!
We want to help you have the best date nights ever! Grab this FREE printable with 365 date ideas, a date for every day of the year so you never run out of ideas!