We received admission and transportation to this date, but all opinions and experiences are our own!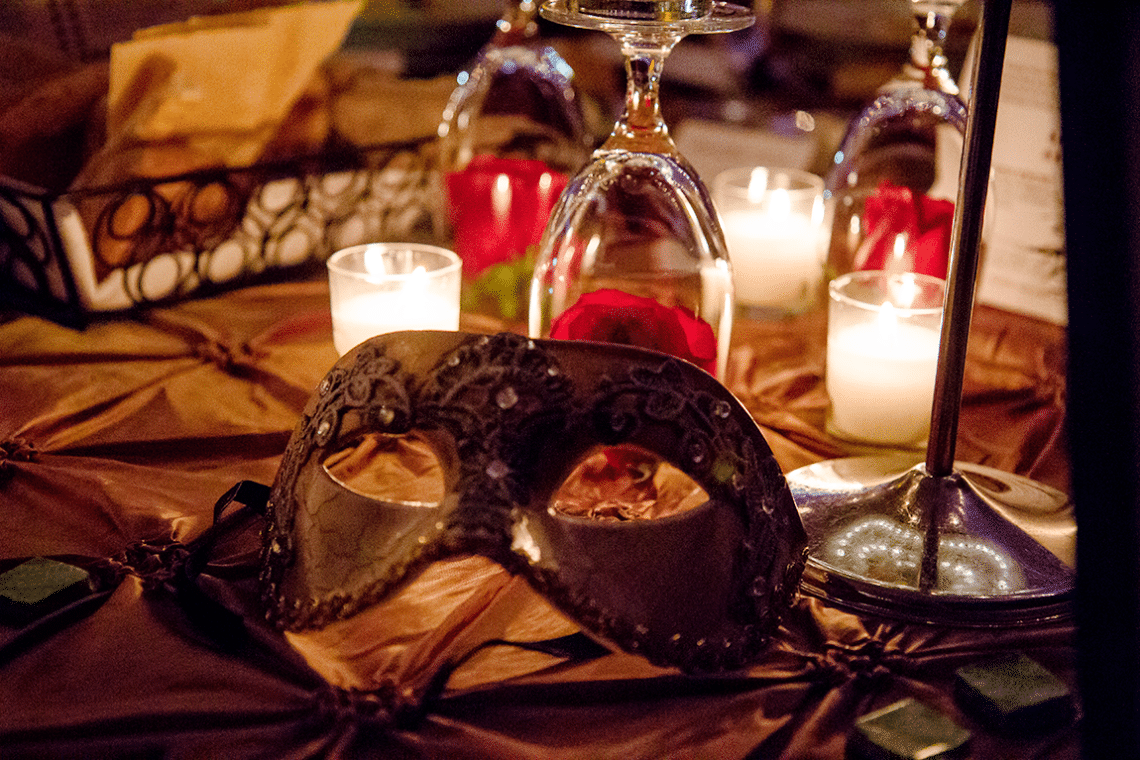 Every now and then we take getting fancy for date night for a spin. We love to pull out our nicest clothes, make a lot of effort in the appearance department, and go to fancy places every now and then.
Clearly we shouldn't be let into nice places, but let's pretend we're capable of taking fancy pictures and being serious about them.
We were lucky to be invited by Toyota to attend the MASKquerade ball, which was a charity event to raise money for a really great cause- MASK. I know, clever right? MASK is mother's awareness on school-age kids. Essentially it's a charity that knows kids are online 24/7 and moms weren't at that age. There's a lot of issues associated with it- depression, cyber-bulling, pornography, and a pressure that never stops at school. MASK is meant to help educate parents how to help their kids deal with issues and how to be aware of these issues. As a former teacher it's a cause near and dear to my heart.
The fact that we got to wear a mask to a masquerade wasn't so terrible either!
Luckily we have some friends who had a Phantom of the Opera themed wedding at an opera house, and their bridal party all wore fancy masks, so we had our choose of some really cool masks to borrow for the night. Thank you guys, they were perfect for the event and so fun to wear!
When we walked in I felt like I was in a scene from the modern The Great Gatsby. I think even the floor took after the logo! So many fancy people looking amazing all dressed up, with and without masks.
This is when Jacob informed me that people could still see me and the awkward things I was doing even while wearing a mask.
And of course it came out the best shot to capture what I was wearing since people request a pic of it on Snapchat (I'm CamilleWhiting there- come find me)!
We met some really great people at the auction dinner, a few other bloggers, some local media personnel, and some people who run really amazing companies! But I think I most enjoyed sitting next to Jacob with a little break to not worry about the baby, and just have some intelligent conversation while I stared at him in his custom suit. That thing was the best money ever spent, and I still can't stop staring at him years into owning it every time he wears it!
Plus any event you get to test drive a new RAV4 while watching your husband wear a custom suit is a winner of an event in my book!
Get 365 Date Ideas!
We want to help you have the best date nights ever! Grab this FREE printable with 365 date ideas, a date for every day of the year so you never run out of ideas!