Republica Empanada is one of those one-of-kind restaurants everyone loves! Their delicious flavors, fresh ingredients, and a fun environment make this a favorite date night dinner location. Here are our favorite things to order, and all the lowdown on Republica Empanada Mesa. 
Republica Empanada Date Night Info
Date Idea: Dinner date eating amazing empanadas
Location: Republica Empanada Mesa, AZ (Downtown Mesa)
Price: Plan about $30-$40 for both your meals
Website: Republica Empanada's Website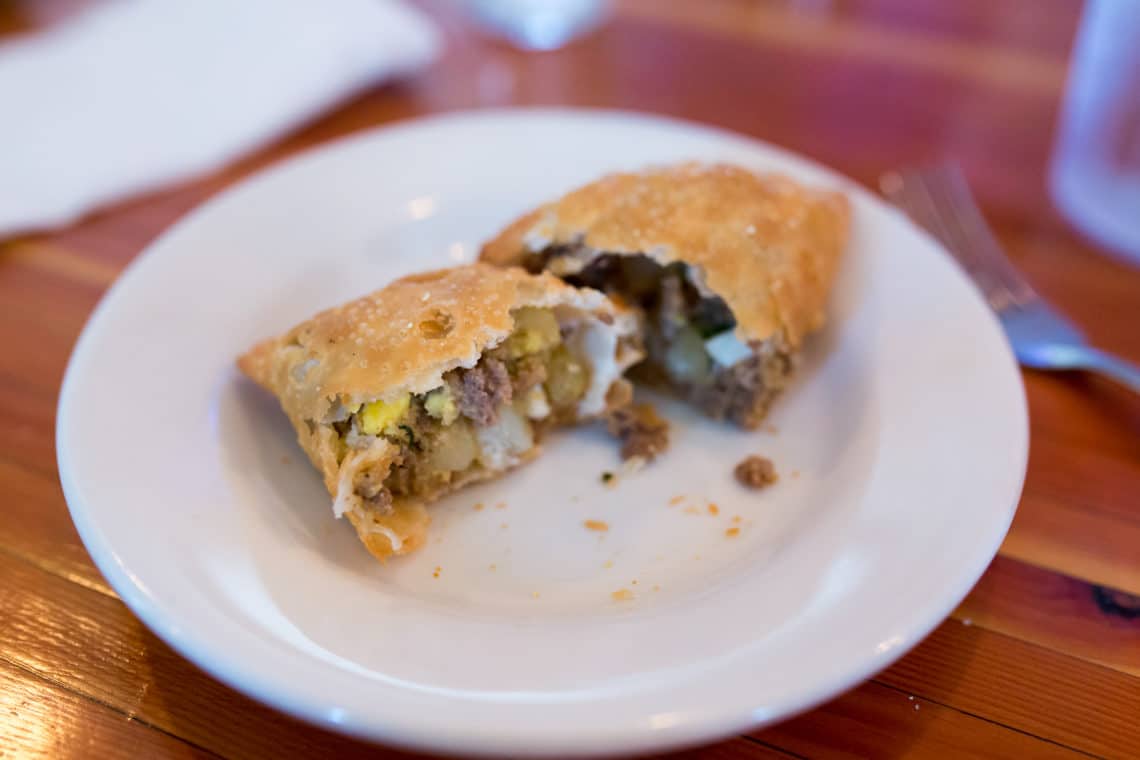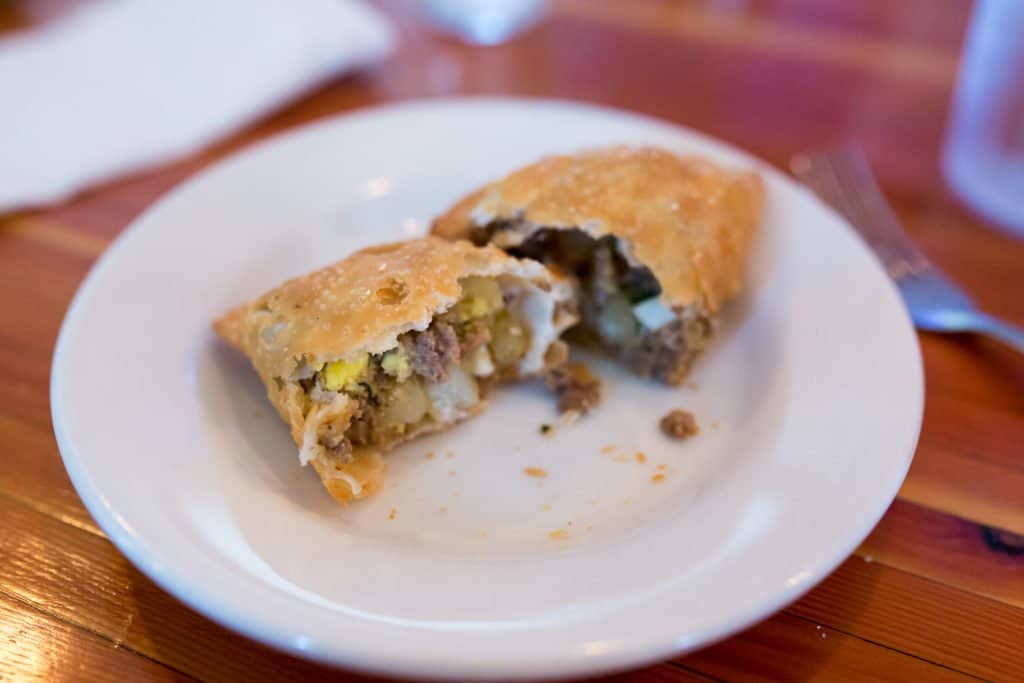 Republica Empanada Mesa
A few years ago some foodie friends mentioned a really delicious place had opened up in Mesa, Arizona. This was a bit shocking, because, at the time, Mesa didn't have a lot of food options in the heart of Downtown. Since living in Arizona, I've watched several downtown areas get cleaned up and turned into date night dining havens. I have to say that Mesa has been late to the party, but it's now joining! Republica Empanada was one of the leaders of the Downtown Mesa movement. And it's only grown in popularity, space, and deliciousness over time!
In fact, we loved it before we had children and went often. I'd almost forgotten it existed after we became parents and moved, but one fateful day at the end of my pregnancy, I was craving something crispy and full of potatoes. Empanadas came to mind, and it's been in our radar ever since!
I knew it would be a great place to come for a date night postpartum. We could load up the baby, let him sleep to the hum of the restaurant buzz. We could order a slew of Republica Empanadas, and we could enjoy a quick dinner date.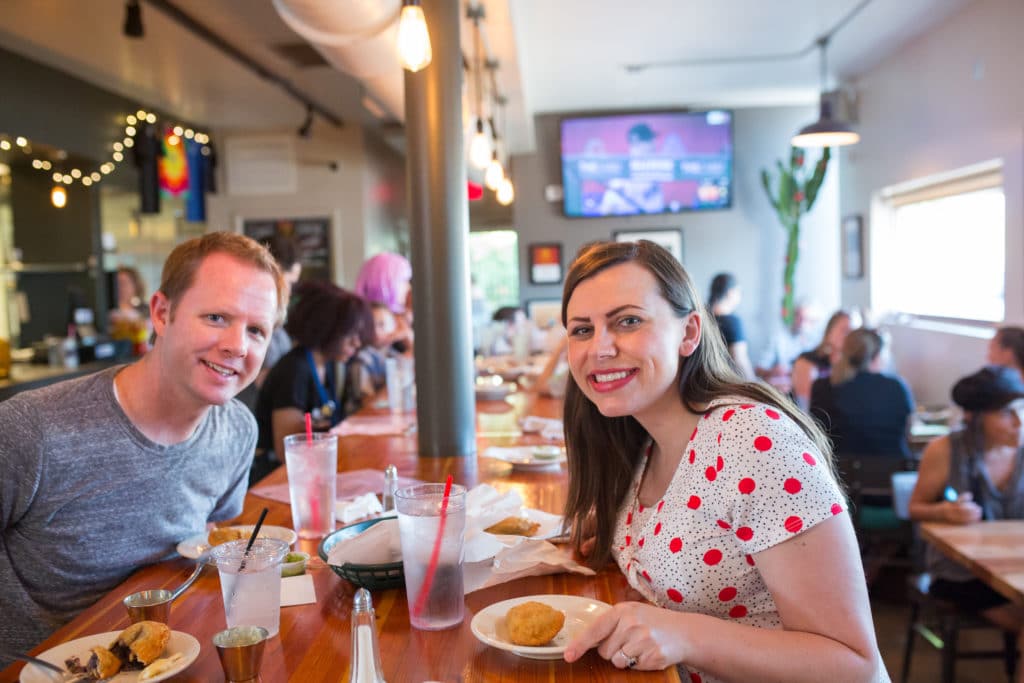 Diners Drive-Ins and Dives Mesa AZ
It hasn't only been on our radar, Guy Fieri recently made a stop at Republica Empanada Mesa for Diners Drive Ins and Dives. So, the episode should air this season. I'm excited to see what he features, but I'll tell you some of our favorite empanadas at this gem of a place!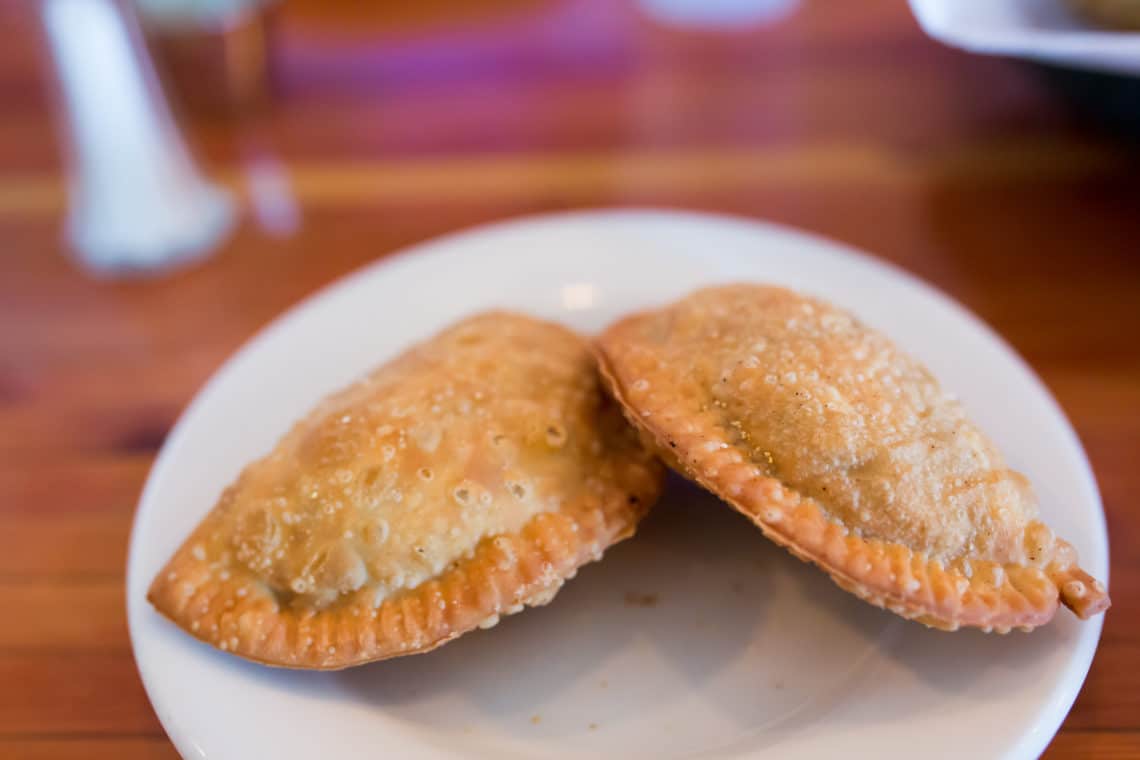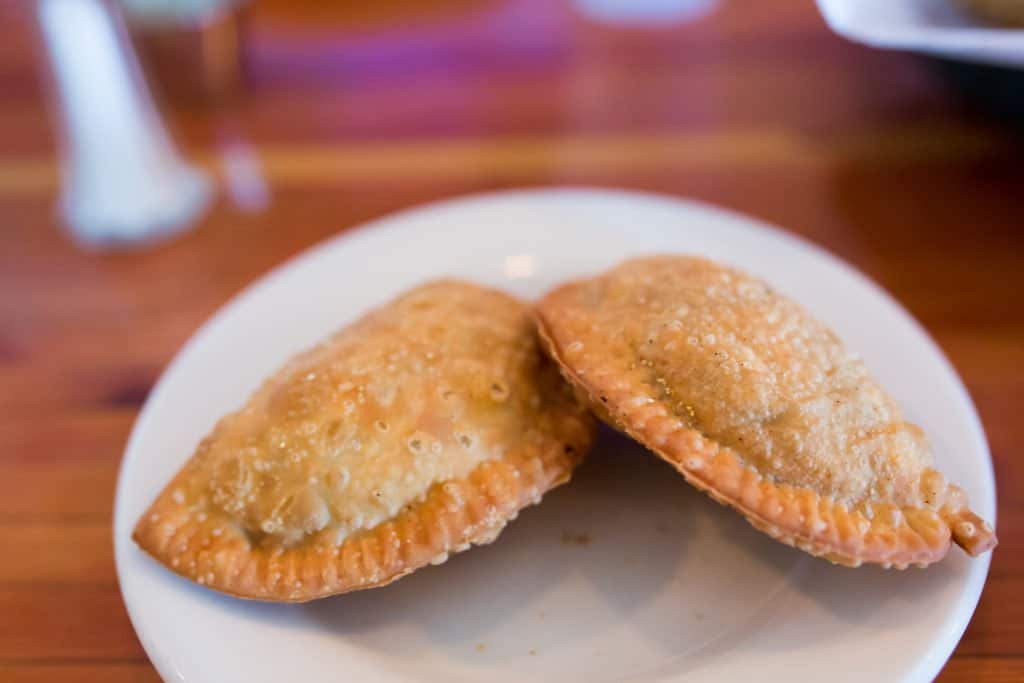 Republica Empanada Mesa Favorites
We're both fans of the jalapeno bean popper and the potato bean popper. Cream cheese and spicy jalapenos make everything amazing!
I always seem to snag a bean and cheese, and our toddler loves that one too for the record. The Cubano and the cheeseburger also win us over every time!
We've never had a bad one, they're all excellent! Those are just the ones we never seem to walk away without. And I can eat about three, Jacob about four or five, so there's often a new one or seasonal flavor tried each visit.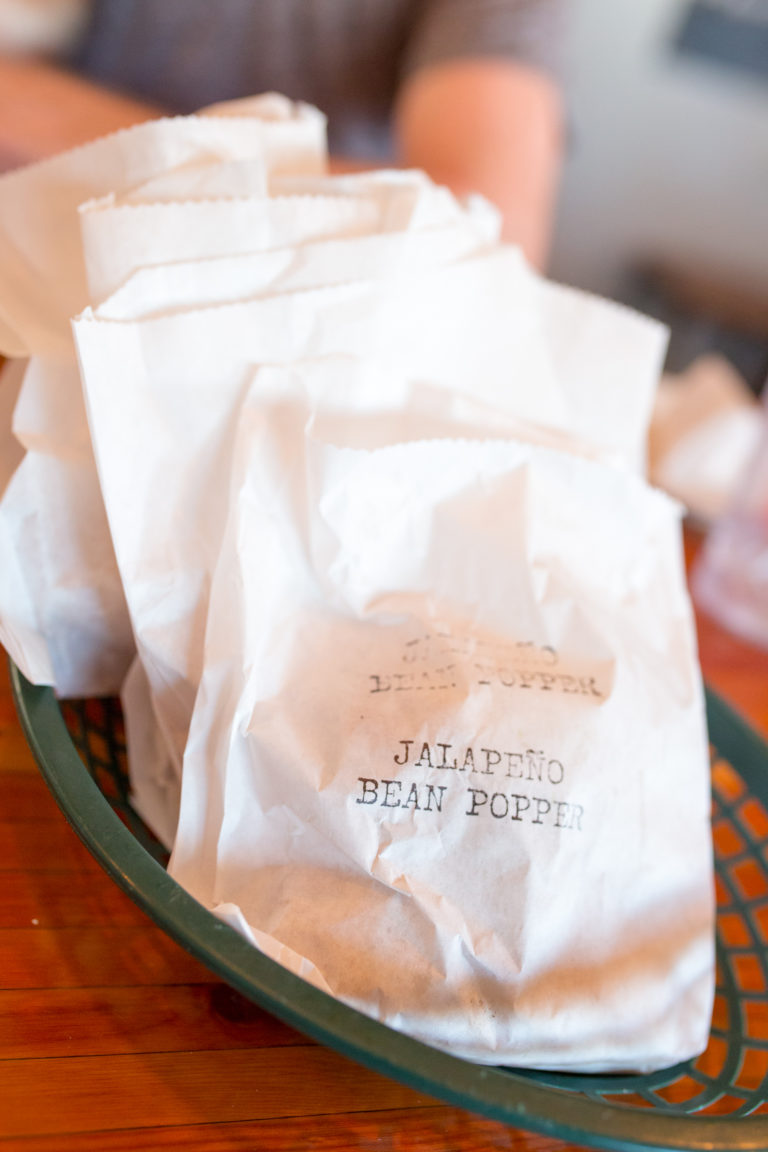 There's also dessert empanadas too. We've tried them and they are excellent. Typically we opt for savory over sweet, and we're huge fans of the yucca frita too. Jacob lived in Bolivia for two years of his life and ate this stuff several times a week. I'm so glad he had us order it the first time. We've been hooked ever since!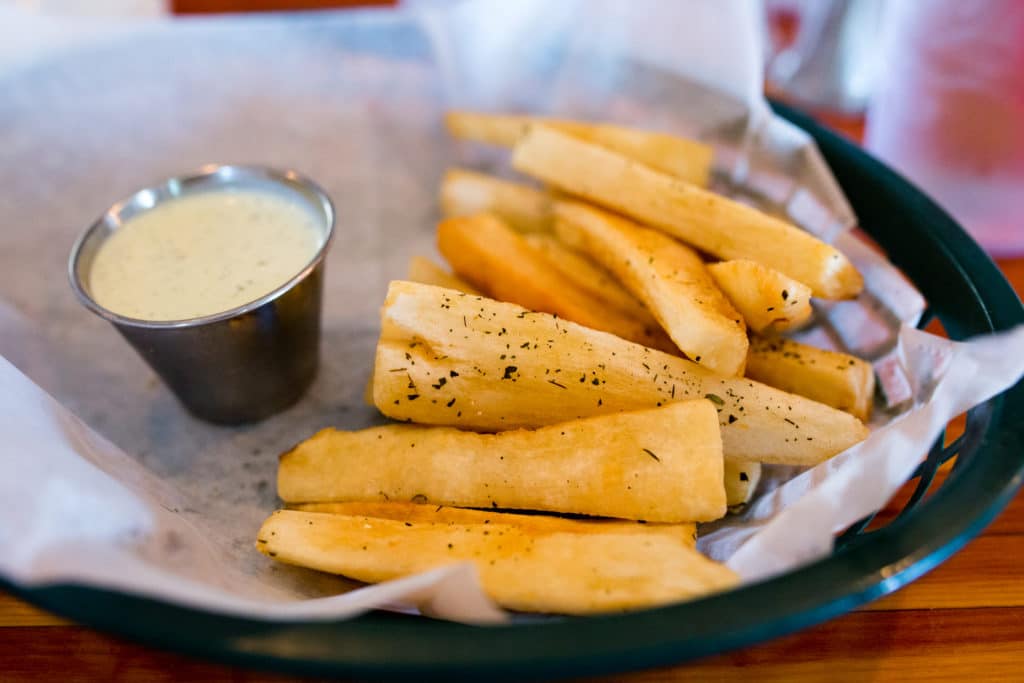 If you find yourself in Arizona, particularly the East Valley, make sure to add Republica Empanada to your dining plans. It's a great date spot, a great family date spot, and a delicious one-of-kind type place with some of the best empanadas out there!
Like this Republica Empanada date idea? You may like these posts too:
The Best Phoenix Arizona Date Ideas
25 Fall Date Ideas to Make the Most of Fall
Get 365 Date Ideas!
We want to help you have the best date nights ever! Grab this FREE printable with 365 date ideas, a date for every day of the year so you never run out of ideas!