A list of lunch date ideas, and why a lunch date is a great idea to shake up your date night routine!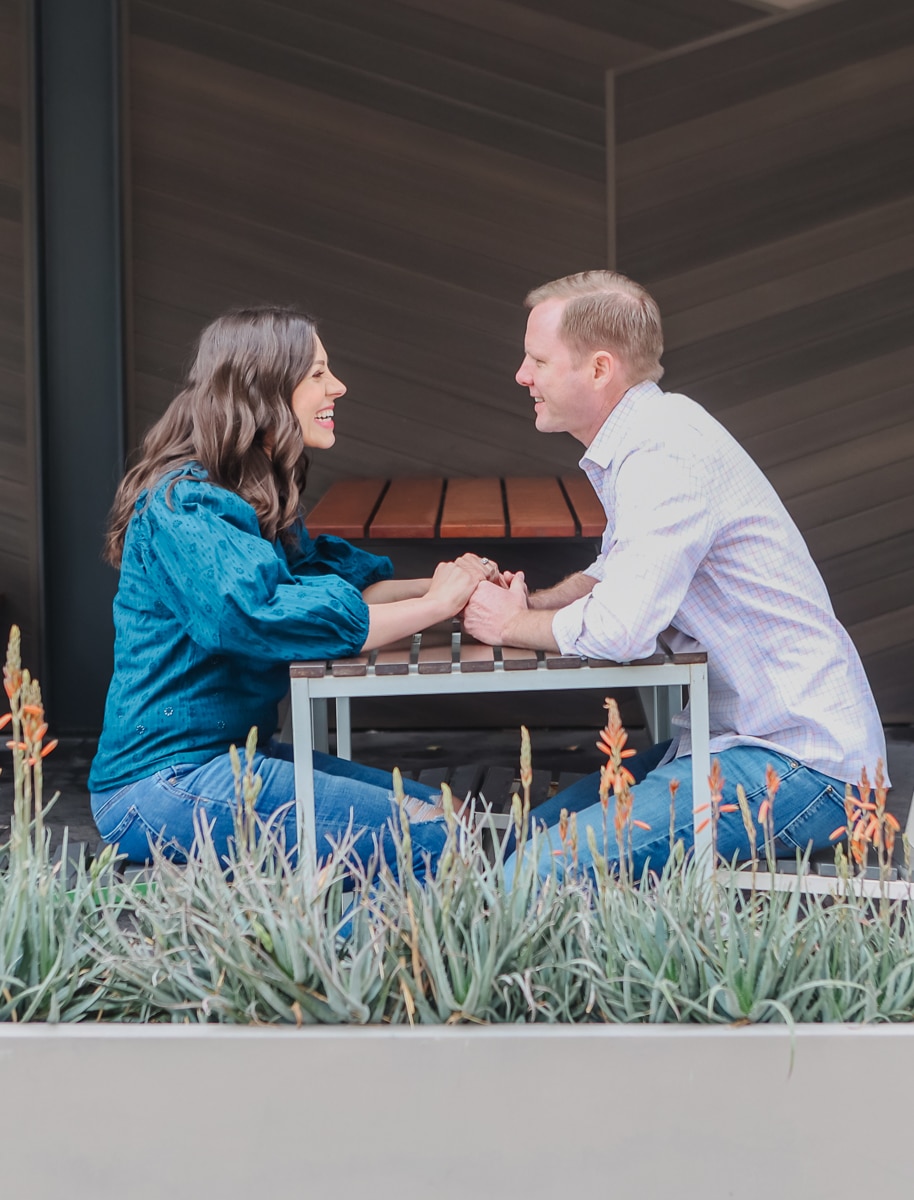 When I was in graduate school, we were dating and then engaged. It was a busy time! I was working and earning a demanding master's degree program. I was also trying to spend lots of time with this guy I was madly in love with! We learned during busy weeks with so many late nights, the only time we could see each other was a quick lunch date.
Lunch dates have had a special place in my heart ever since that time!
Why a Lunch Date is a Great Date Option
Beyond that season of life as young professionals who put in some late hours in corporate jobs, we've found a lunch date is always a great idea for several reasons!
You aren't tired and ready for bed
There's a different atmosphere
It's usually cheaper
More availability at busy locations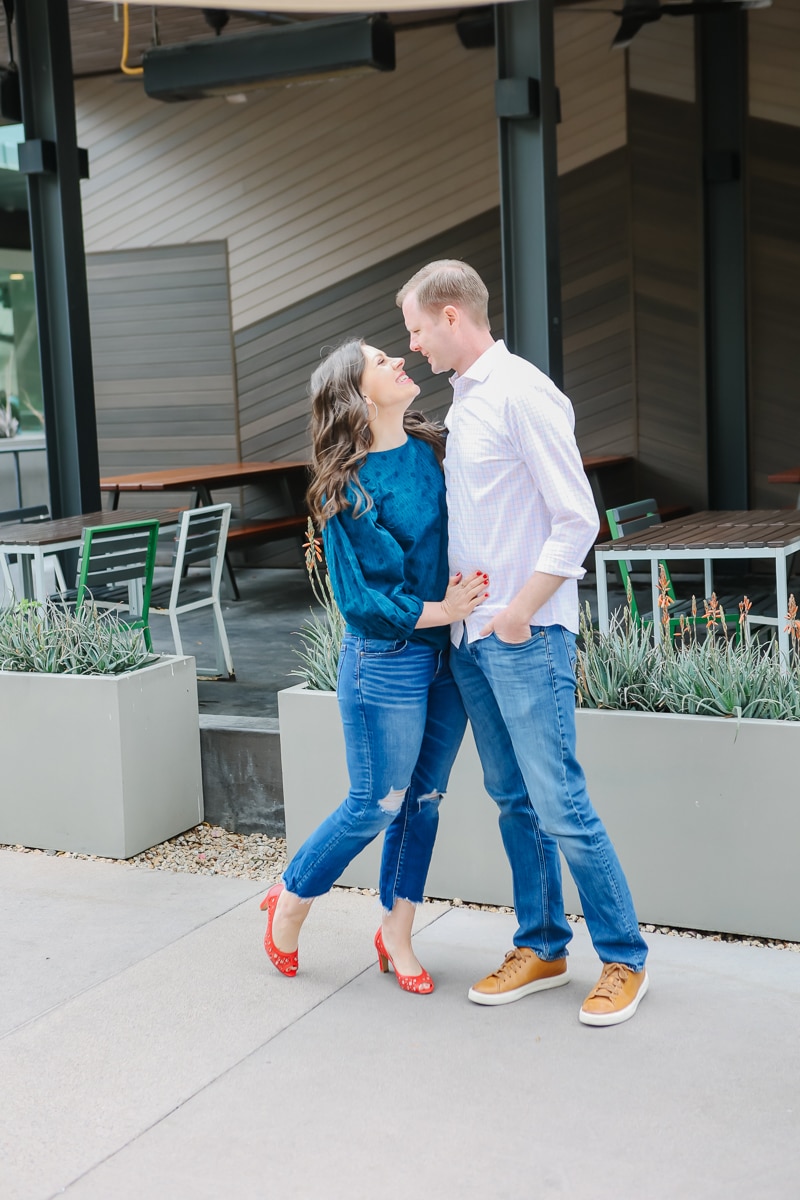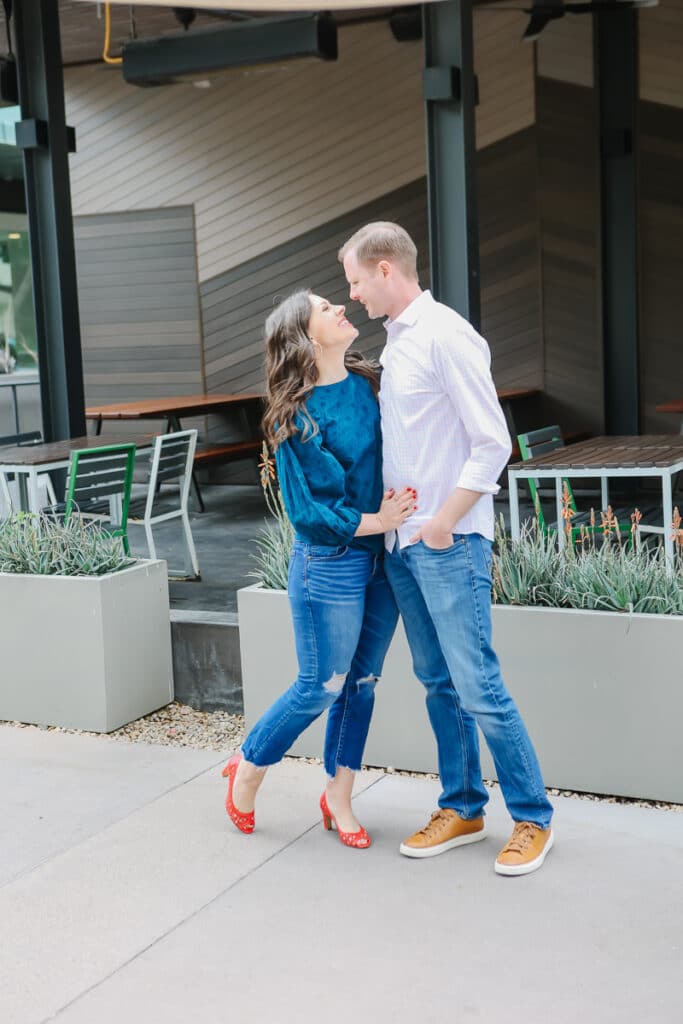 Lunch Date Ideas
If you're ready to make a lunch date happen, we have a bunch of fun ways to make it feel new and exciting! Try one of these lunch date ideas.
Book a high-end restaurant for a less expensive meal
Try a foreign cuisine you've never had
See if you can find the cheapest place in your area to grab lunch
Get a table with a view
Look up the highest rated restaurants and use them for lunch date ideas all year
Take turns picking your favorite lunch locations
Have lunch outside the office
Pack takeout and have a picnic lunch date
Find a favorite breakfast spot and enjoy breakfast food at a less busy time
Have a lunch date at a food truck
Pack each other lunch and meet up to eat together
Eat on the patio
Grab food you can enjoy while you take a walk around your area
Go get a dessert item as the main course
Do a quick restaurant crawl and get lunch and dessert from different places
Find the oldest restaurant in the area and go patronize it
Split a large meal to save stomach space and some money
Order appetizers only. Get a great mix and enjoy those for a light bite.

Lunch Date Tips
Plan for a longer lunch and buffer your schedule if it's a workday
Try to make reservations in advance
Choose a lunch date outfit appropriate for the setting
Try a lunch date on a workday as well as a weekend to see what fits best for your schedule
Don't make it at noon: It's the busiest time of day. Opt for an earlier or later lunchtime
Feel free to turn a lunch date into a double date to catch up with friends
If you're not in a committed relationship, offer to go dutch. It's good dating etiquette, particularly for a low-key date.
We hope you feel inspired to make a lunch date happen! We promise you won't regret it, and sometimes couples love it so much, they swap their date night dining time entirely!
Like these lunch date ideas? You may like these posts too:
Date Night Subscription Box: The Best Date Night Box Options
Get 365 Date Ideas!
We want to help you have the best date nights ever! Grab this FREE printable with 365 date ideas, a date for every day of the year so you never run out of ideas!