Pumpkin Carving Ideas for a Fun Halloween Date Night
Ready to make pumpkin carving a little more fun? Try these pumpkin carving ideas that are perfect for a fun Halloween date night!
Ever since we started dating (over a decade ago) we almost always put a pumpkin carving date night on our calendar when we plan Halloween Date Ideas. Seriously, don't just leave this one to kids, pumpkin carving makes a great date night! And while grabbing a pumpkin and carving in a traditional sense is always fun, there's so much more you can do!
If you're ready to have a fun fall date idea, try one of these pumpkin carving ideas!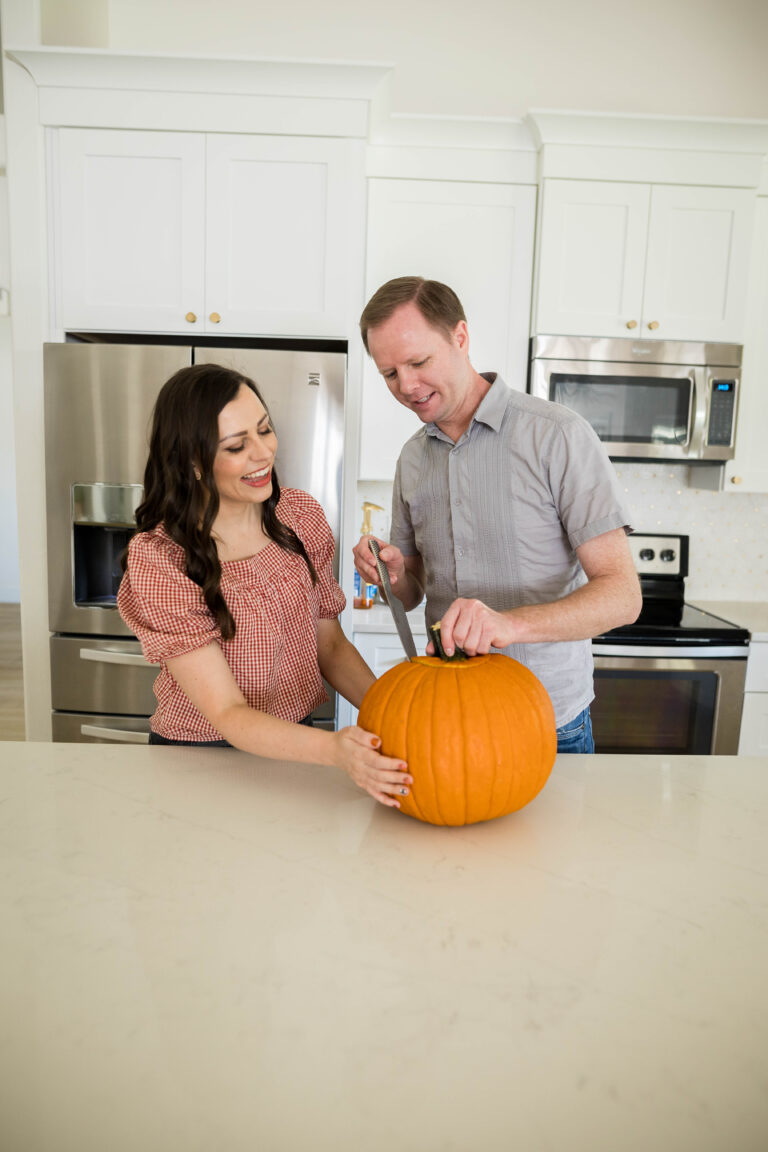 Pumpkin Carving Date Night Ideas
Choose pumpkin carving templates online and help each other carve your favorite one.
Carve each other as pumpkin faces
Grab the same carving template and turn it into a competition
Find a famous couple and turn them into carved coordinating pumpkins
Each of you takes half of a face or pattern to carve and make your pumpkins join together to reveal the full picture
Buy two pumpkin carving kits. Try carving face-to-face, so you can't see what the other person is doing. Try to guess which pattern the other person created, and have a big reveal at the end.
Pumpkin Patch Date
Start with a trip to the pumpkin patch to pick out the perfect pumpkins to carve. You can make this a marathon date and get carving right after your pumpkin patch trip. However, it's fun to stretch this into two consecutive dates and plan a pumpkin carving date night after a pumpkin patch date.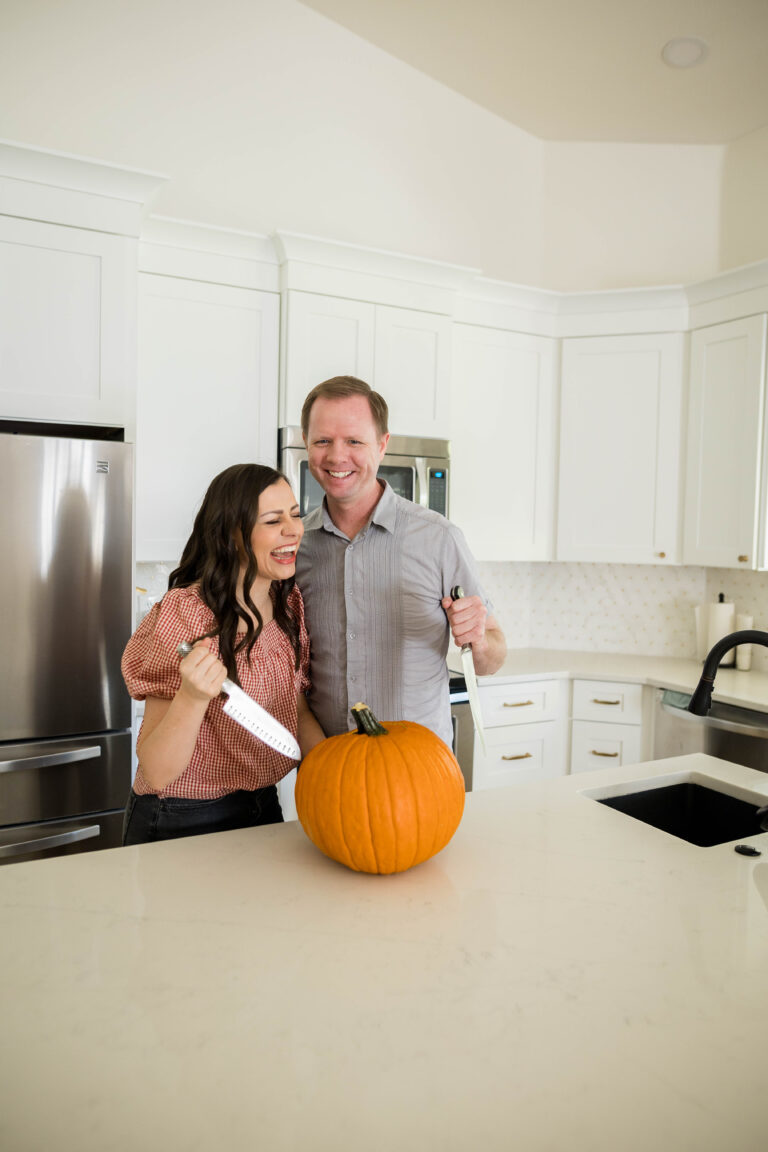 Painting Pumpkins
If you don't love all the prep work and mess, get acrylic craft paints and plan to paint your pumpkins.
Power Wash Carving Pumpkins
This is trending on Tiktok and it's amazing to watch! We are planning to try this on a pumpkin before Halloween. Grab your power wash and use the full power to power wash carve a simple pumpkin face. You will enjoy an easy and quick way to make a jack-o-lantern, or get a really good laugh out of it! And perhaps, maybe you'll experience both!
Fun Ideas While You're Carving Pumpkins
Play a Halloween movie in the background while you carve
Bring some Halloween Puppy Chow, Halloween candy, or Halloween popcorn mix for a fun snack
Find a fun Halloween playlist to listen to
Be ready with a battery-powered candle so you set them up and enjoy them.
Don't forget to take pictures both of your carved pumpkins and of each person with their masterpiece.
Photos: Chrissy Blake
Like these pumpkin carving ideas? You may like these ideas too:
12 Months of Dates October: Pumpkin Carving
Get 365 Date Ideas!
We want to help you have the best date nights ever! Grab this FREE printable with 365 date ideas, a date for every day of the year so you never run out of ideas!