How to find 4 wheelers near you and tips to make a fun 4 wheeler riding date happen.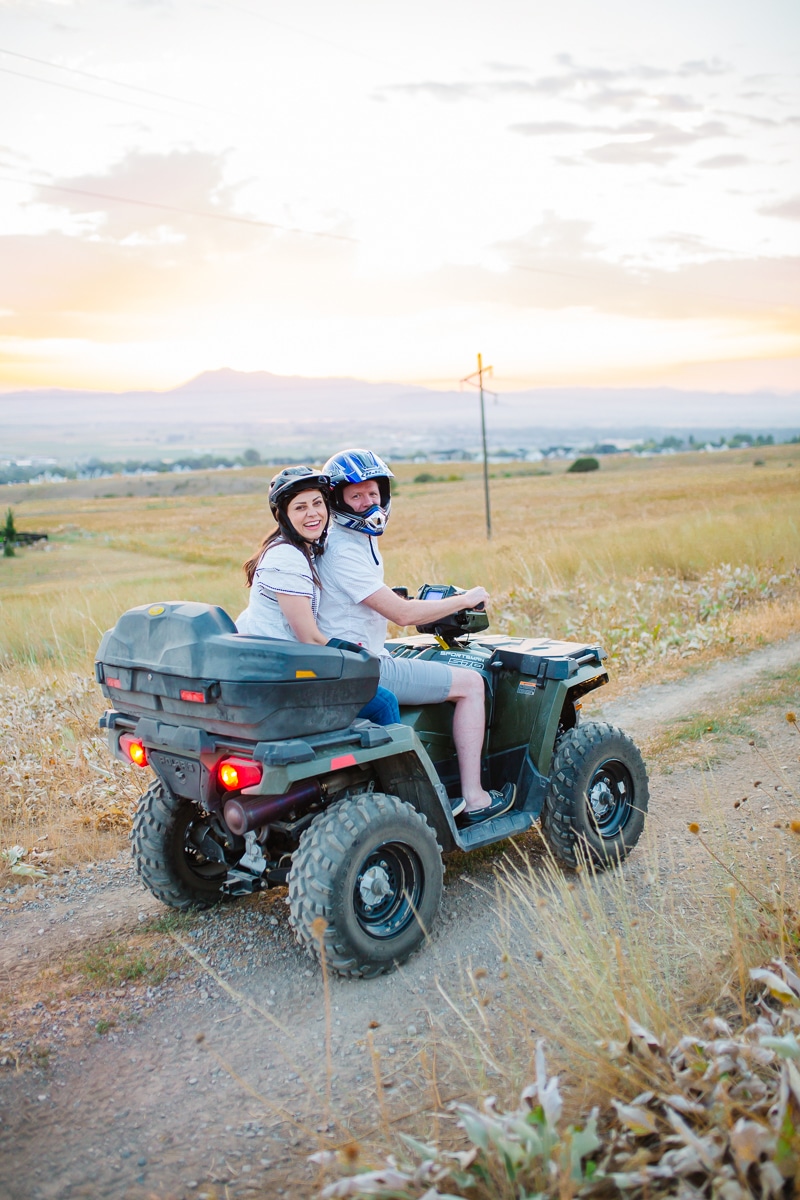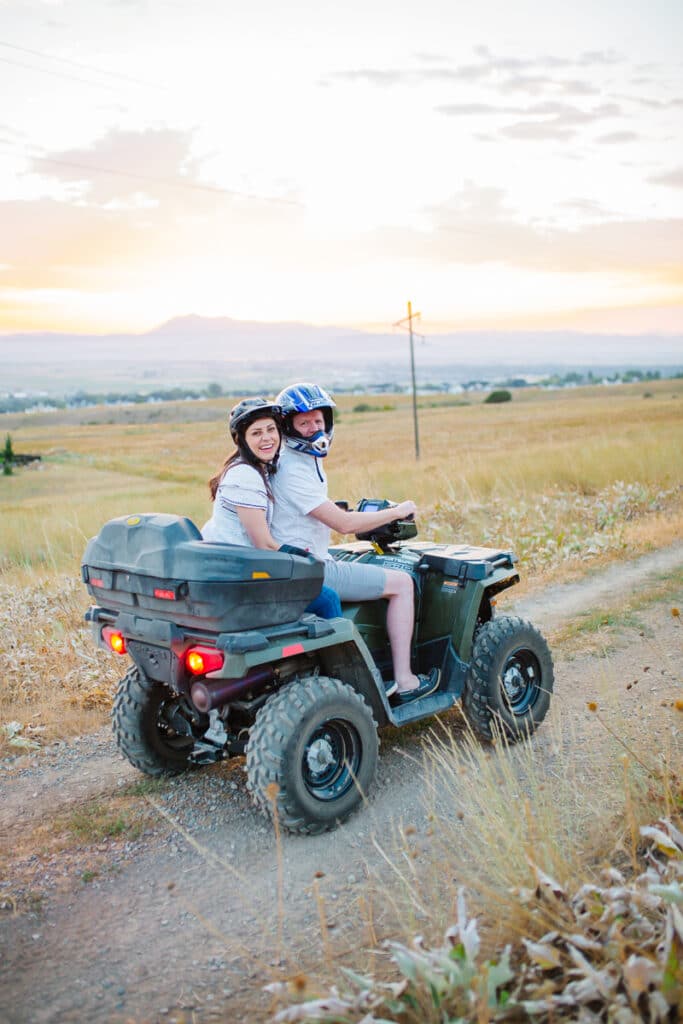 We spent part of our summer living in Utah to escape the Arizona heat and see family. For people who live in one of the biggest metropolitan areas, the country views of the beautiful rocky mountains were a nice change of scenery! We may have stayed in a smaller city with limited things to do for date night. However, that didn't stop us from finding plenty of date nights we could enjoy in our new surroundings!
4 Wheeler Riding Date Info:
Date Info: Take spend some time driving 4-wheelers through a scenic location
Price: This can range from free to several hundred dollars per hour.
Location: I'd recommend a scenic route in a rural area
Time: Plan on at least one hour
Tips:
If you have friends or family who own one, don't be afraid to ask to borrow one! Rental prices are often less than you'd think, and this can be a really unique
date idea
that's surprisingly not too expensive.
It's fun to each have your own, but a little more romantic to rent one. Plus, you'll see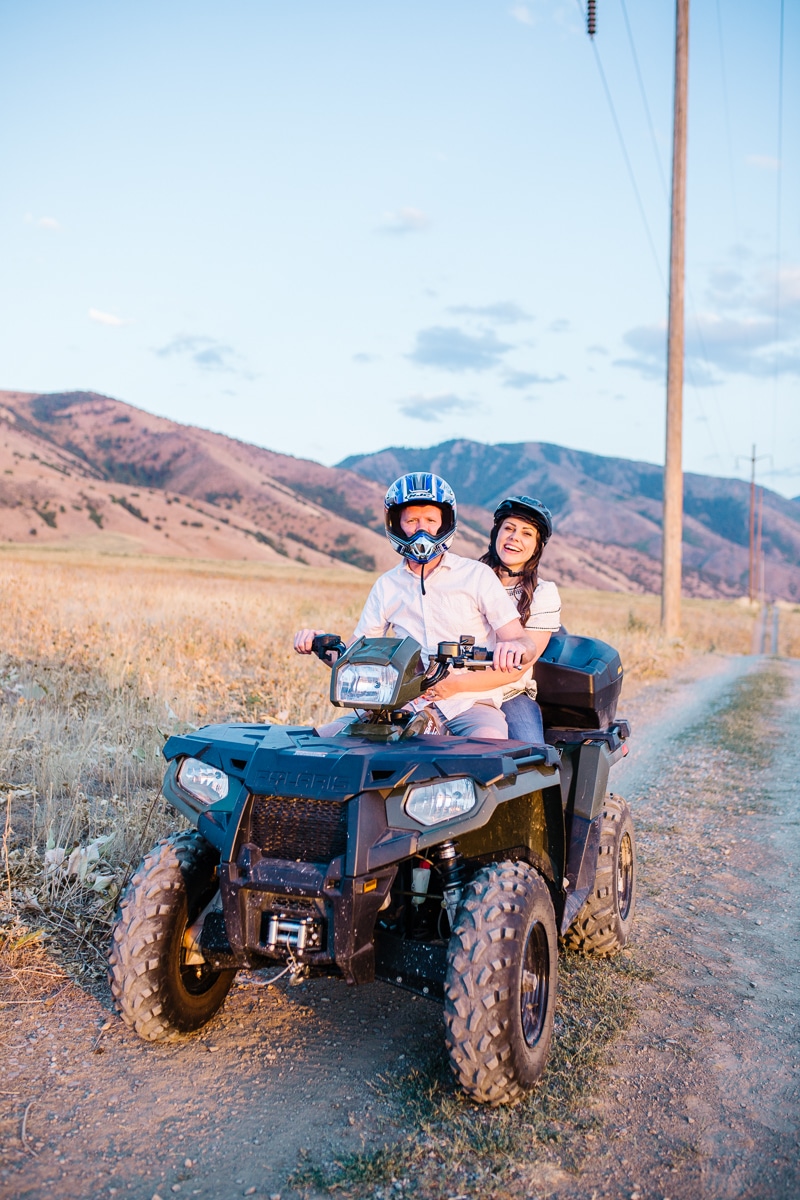 4 Wheeler Rentals Near Me
Look to most sporting goods stores in your area. Many boats and ski rental companies also rent 4-wheelers. If all else fails Google local businesses with 4-wheeler rentals. You'll be surprised how many places rent them.
Why 4 Wheeling Makes a Great Date
Riding a 4 wheeler was very commonplace where I grew up in central Utah. So many people own 4 wheelers and most are very willing to loan or rent them out. But in major cities, they aren't very common. So when we learned my brother had purchased one to use as a mini snowplow in the winter, I immediately asked his thoughts on loaning it out for a date night.
4 Wheeler riding is fun any time of day! But one of our favorite date nights we've ever done was a romantic sunset picnic, and we knew a 4-wheeler riding with a little scenic sunset view would make for a romantic date night. It's legal to ride through local mountain dirt trails. We had a great time exploring just a few miles with breathtaking views of the sun setting.
This is a great date to get a little cuddly and enjoy some physical touch together. It's also one of those exhilarating, yet peaceful experiences.
Like this 4 Wheeler Riding Date Idea? You May Like These Date Nights too:
Get 365 Date Ideas!
We want to help you have the best date nights ever! Grab this FREE printable with 365 date ideas, a date for every day of the year so you never run out of ideas!