5 Love Languages Date Night
How a do a 5 Love Languages Date Night, with a 5 Love Languages summary. And why you may want to do this for date night even if you think you already know each other's love languages.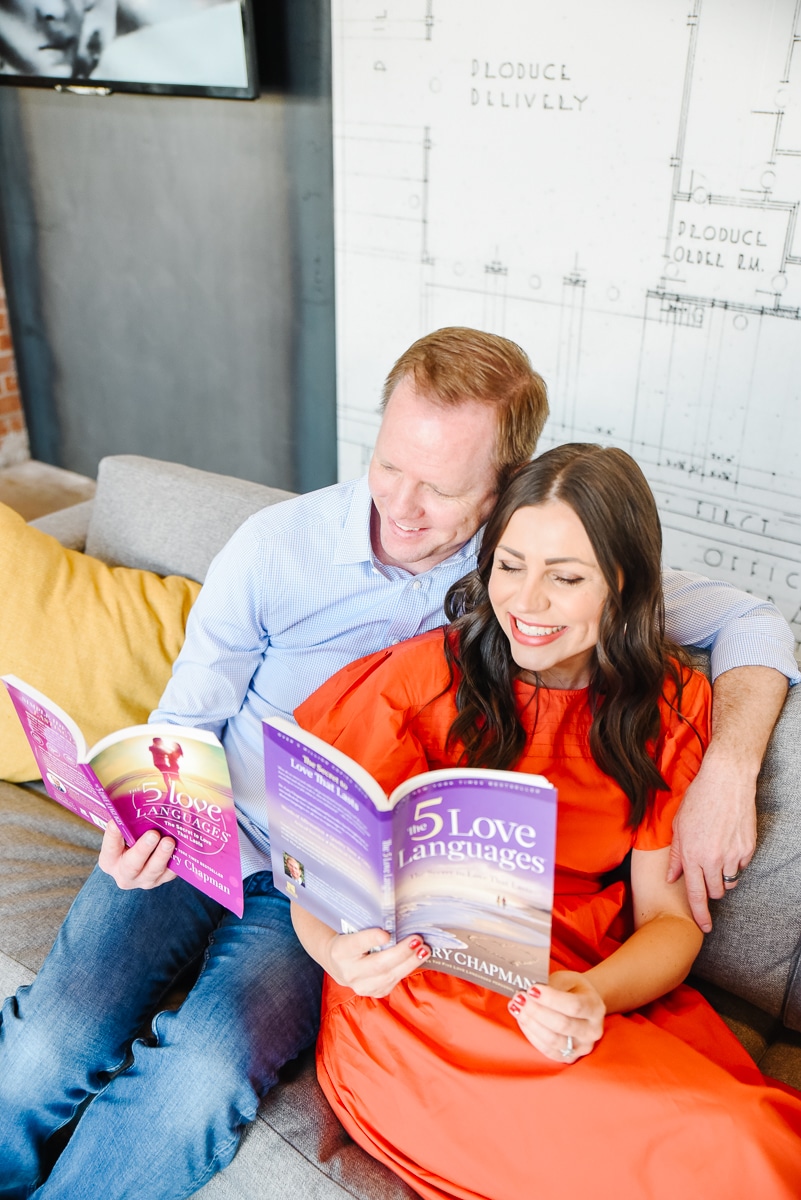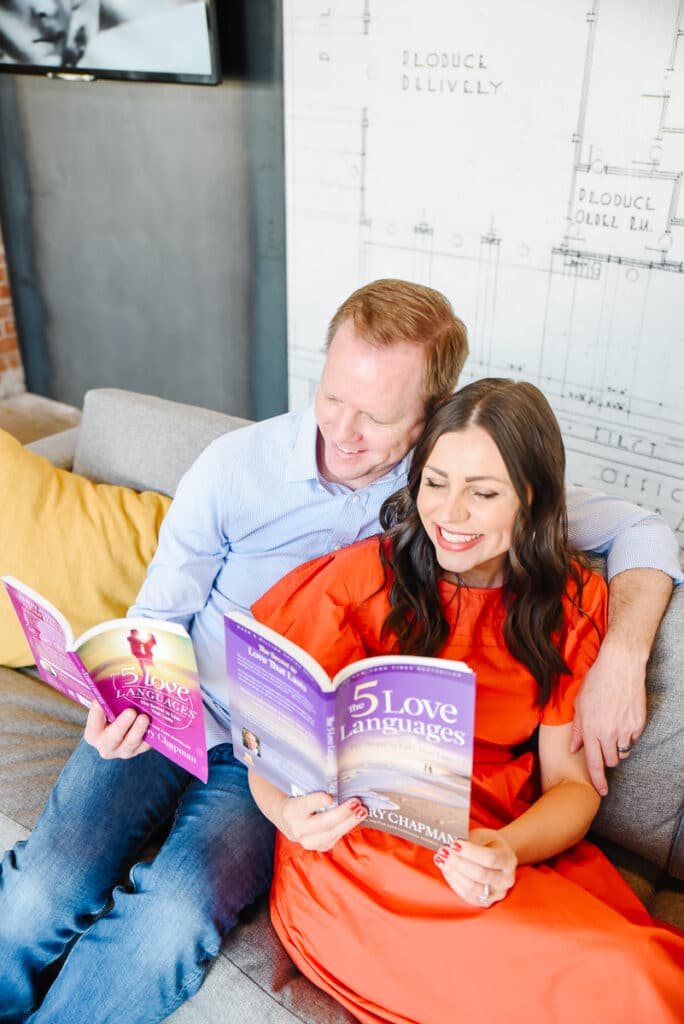 5 Love Languages Date Night
Date Info: Take the 5 Love Languages Quiz HERE, and Discuss ways to help each other feel more love
Price:
Cost of
the Book
, and you can take the quiz for free online
Location:
Anywhere you feel safe having an open conversation! This is a great
at-home date idea
!
Time: I'd give yourselves at least an hour of dedicated time to take the quiz and talk about the results
Tips: Order the book
in advance so you can thumb through the chapters for more specific information.
When we started Friday We're in Love almost 11 years ago, I decided to publish a list of 101 date ideas we planned to do together to help inspire others to find their next fun date idea! This list has been used and loved by hundreds of thousands of people, which never ceases to blow my mind! One of the date nights we did early in our marriage was a 5 love languages date night.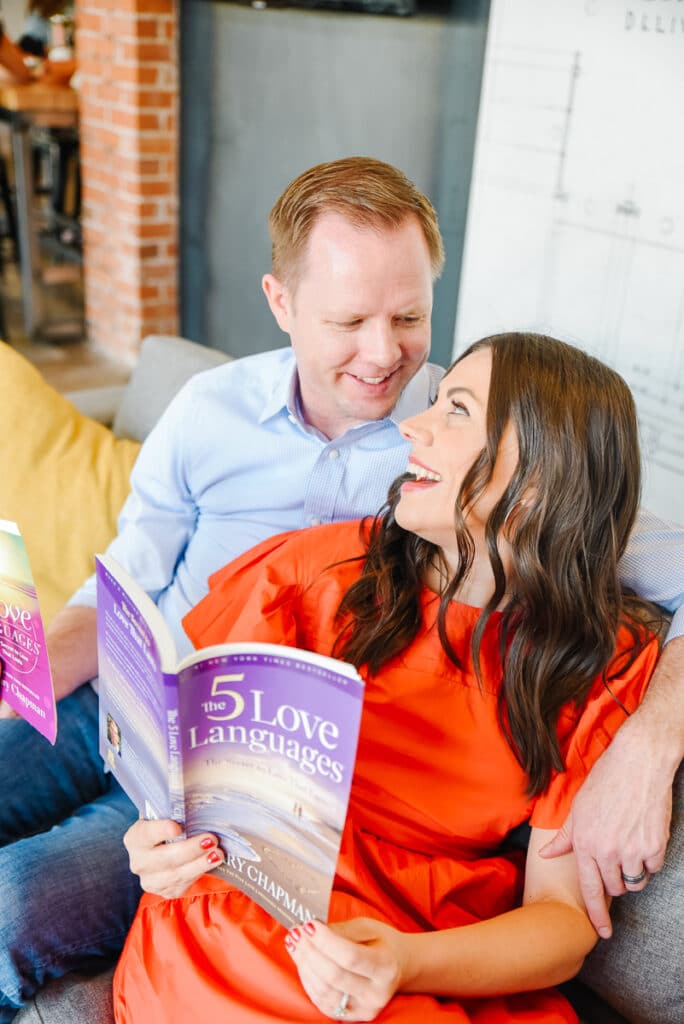 5 Love Languages Quiz
Recently, we decided that a decade later it was time to refresh our memory and retake the free 5 Love Languages Quiz online and repeat this date night.
I was shocked to see that things have changed a bit for both of us! What we thought was our primary love languages and secondary love languages are a bit different a decade and two children later. I couldn't believe it! And yet, as we spent a date night at home talking about the 5 Love Languages and our feelings at this phase of life, it made so much sense!
If you think you know yours, and your significant other's love language, and it's been more than a few years: you may want to take it again! I think it's a fantastic date idea for newlyweds. But now I'm a firm believer it's a fantastic date idea for a couple at any phase in their relationship!
If you need a refresher, here's a summary of each love language.
5 Love Languages Summary
According to author and relationship expert Gary Chapman, there are five different love languages. People like to receive love in different ways. He argues we need all of these, but we have a primary and secondary love language that help us feel more love.
Quality Time
Spending time together with lots of dedicated attention.
Physical Touch
This is everything aside from sexual touch. Think hand-holding, cuddling, (etc.) and being physically connected and affectionate.
Words of Affirmation
Speaking words of affection and expressing love and appreciation verbally.
Acts of Service
Doing service, big and small, to help out your partner and let them feel seen.
Gifts
Giving gifts, big or small, show you are thinking of your partner and listening to their material wants and needs. Intentional and thoughtful gifts help those who have gifts as their love language feel more seen and more loved.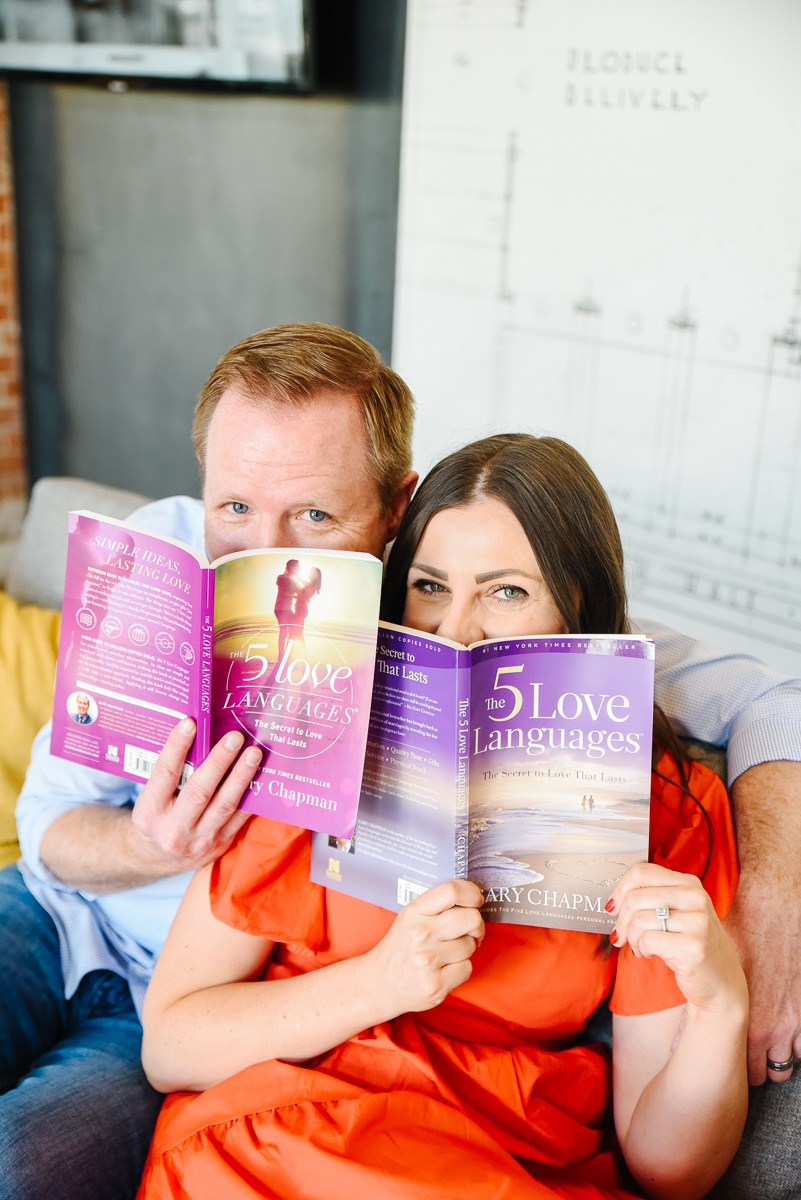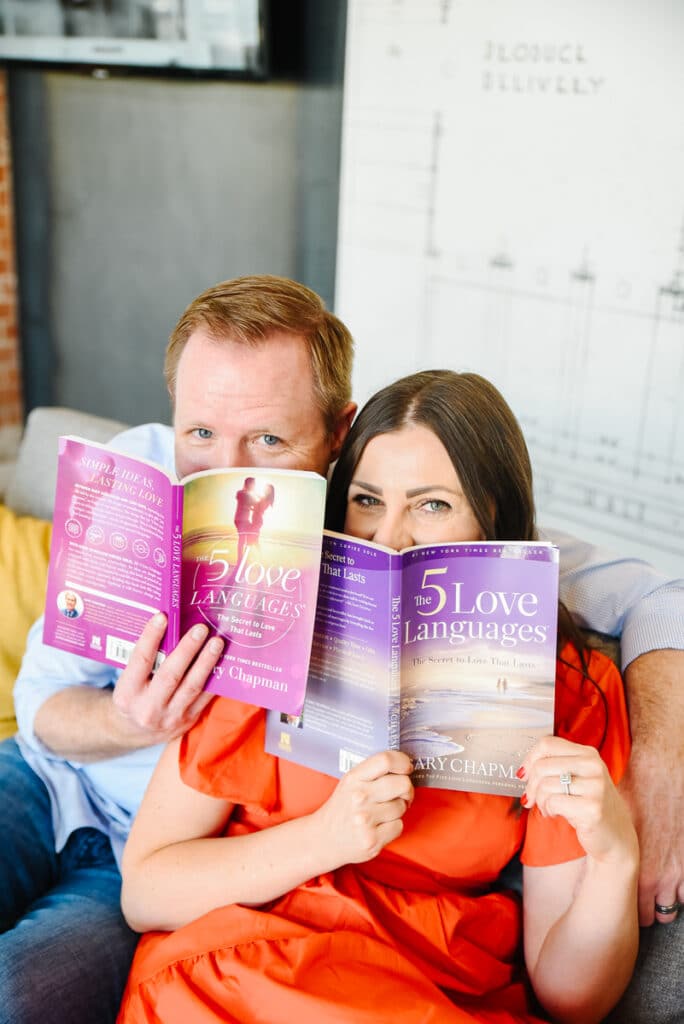 5 Love Languages in Relationships
Here are some ideas for ways to utilize the love languages quiz in your relationship. These are questions we walked through after we took the quiz for our 5 love languages date night.
Can you tell me a few specific times I helped you feel more love through your primary love language?
Do you have any specific ideas for things I can do to help show you more love through your primary and secondary love language?
Is there anything you think we should change to help each other feel more valued and loved in our relationship?
5 Love Language PDF
We want to help you do this easy date night well, and make you both feel comfortable. It can seem cheesy to show up with a relationship book for a date and try to dive right into questions after the quiz. That's why we created a free 5 Love Languages PDF printable you can download and have ready with your book. It included the questions listed above, and a space to write some notes to help you connect and ask the right questions.
We hope this date night helps inspire some more love, some deeper connections, and a better relationship refresh to help you both feel more love in your life!

Like this date night idea? You may like these posts too:
10 Reasons Your Relationship Needs Regular Date Nights
10 Years of Marriage: 10 Key Marriage Success Tips We've Learned This Decade
Get 365 Date Ideas!
We want to help you have the best date nights ever! Grab this FREE printable with 365 date ideas, a date for every day of the year so you never run out of ideas!