20 Romantic Las Vegas Date Ideas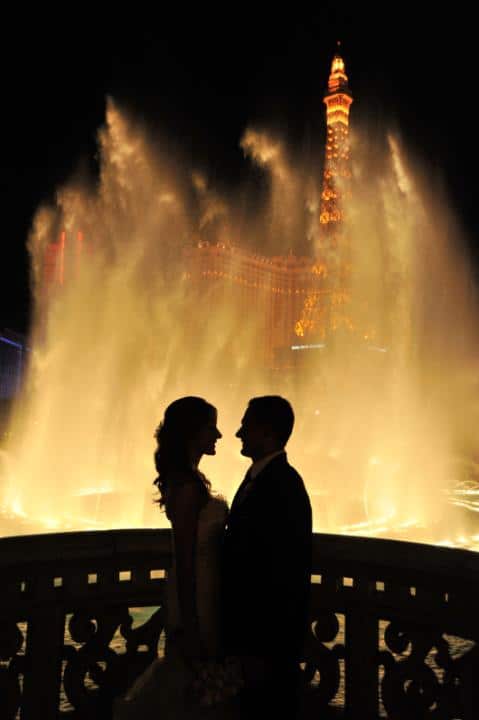 These 20 Romantic Las Vegas Date Ideas are brought to you in partnership with MGM Resorts, who sponsored this post, but all thoughts, experiences, and date ideas are our own!
We love our families, and we love that we have huge families with a lot of family fun, activities, and even some chaos during the holidays. However, we've found that if we don't plan some specific time for ourselves, our opportunity for some fun dates or romantic holiday experiences tends to evaporate. A few years ago Jacob planned a quick weekend getaway to Las Vegas and I thought he was crazy fitting in a trip the weekend before Christmas. But, you know what, it remains one of our favorite memories to this day of fun holiday experiences we've shared together! I've never been more grateful that we fit in so many cool dates in one weekend with time for just the two of us to be together and connect.
I've been such a fan that I've actually asked him several times this year how he feels about a repeat. We've seriously been toying with it, we had so much fun staying at The Bellagio, an MGM Resorts property, that we'd do it again in a heartbeat! But clearly, we'd love to try one of their other amazing properties too!
Let me mention one thing that may surprise those of you who haven't been around these parts, we actually aren't partiers, we don't drink, and we also don't gamble. I think sometimes when people hear Las Vegas that's what comes to mind, but let me tell you there are so many fun things to do for those who live PG lives like ourselves, and there are so many romantic amazing dates to be had during a romantic trip to an MGM Resorts property! I'm going to share these with date ideas and romantic getaways in mind, but due to what we think is fun, a lot of these can double for family dates and work for a family-friendly trip too!


Here are some of the fun things you can easily fit into a weekend getaway, and 20 romantic Las Vegas Date Ideas:
At the Bellagio:
BELLAGIO FOUNTAINS. There's nothing quite like the Bellagio fountain shows with water synchronized to all types of music classics. We've done this from our room, it was amazing, and we've also done this from the street. They play every 30 minutes during the day, and every 15 minutes at night, on Saturday, and on holidays. It's totally free, it's beautiful, it's romantic, and it's a must-do when in Las Vegas!

"O" BY CIRQUE DU SOLEIL®. You're going to see a Cirque Du Soleil show appear a few times here, and that's because these one-of-a-kind shows are all incredible! This one utilizes water, and is stunning and beautiful!
THE BELLAGIO FINE ART GALLERY. You'll see amazing pieces in one of the classiest settings you can imagine. I'd dress up and make this a fancy date you'll both remember!
Have brunch at JEAN PHILLIP. Amazing chocolate, amazing crepes, one of the most romantic little brunch nooks you'll find!
At the MGM Grand:
KÀ BY CIRQUE DU SOLEIL. This wasn't our first show, but many told us it should be! The storytelling makes it fun and easy to follow, and it's just a beautifully entertaining show.

JABBAWOCKEEZ. This is one of those high energy dance performances that everyone (even kids) seem to really enjoy! It's also a pretty one-of-kind show and date you'll always remember!
CSI: THE EXPERIENCE. Hello, crime scene solving role play in a fun and unique date you likely won't forget!
DAVID COPPERFIELD. Not just a magician show, but THE magician show! One of the most recognizable names out there with illusions that will leave you amazed.
Mandalay Bay
HOUSE OF BLUES MUSIC HALL. One soulful date, one really cool venue, and a concert you'll both love.
MICHAEL JACKSON ONE. If you're even a remote fan of MJ (is there anyone who isn't???), you'll love seeing this tribute and enjoying his greatest hits performed Cirque du Soleil style.

Picture courtesy of MGM Resorts

SHARK REEF AQUARIUM. Over 2,000 animals, and one amazing experience at an aquarium that strives to be humane and educational. It's hard to beat one of the best aquariums for a romantic date.
SEA TURTLE FEED/SHARK FEED. Choose your own adventure here according to your bravery level, but this is one of those educational and memorable experiences that's a really incredible date!
The Luxor
BLUE MAN GROUP. A show like no other that you can only catch in Vegas. You'll love the high energy, unique show that really rocks!
BODIES… THE EXHIBITION. If you haven't heard of this is sounds strange at first, but this is the most amazing way to learn about the human body. Bodies that were donated to science have been plasticised to help us understand how each part of the body interacts with different displays. I first saw this in Vegas and I have to say there's more to a stationary exhibit than a traveling. I absolutely love this fascinating experience and it makes the most intellectual of dates!
TITANIC: THE ARTIFACT EXHIBITION. Over 250 pieces of artifacts recovered from the wreck, this is a piece of history that you can't miss!
CRISS ANGEL MINDFREAK® LIVE! If you're into an edgier illusion/magic show, this one is for you! Heart-stopping, thrilling illusions are guaranteed, so enjoy that adrenaline rush that helps you feel so in love!
Honorable Mentions: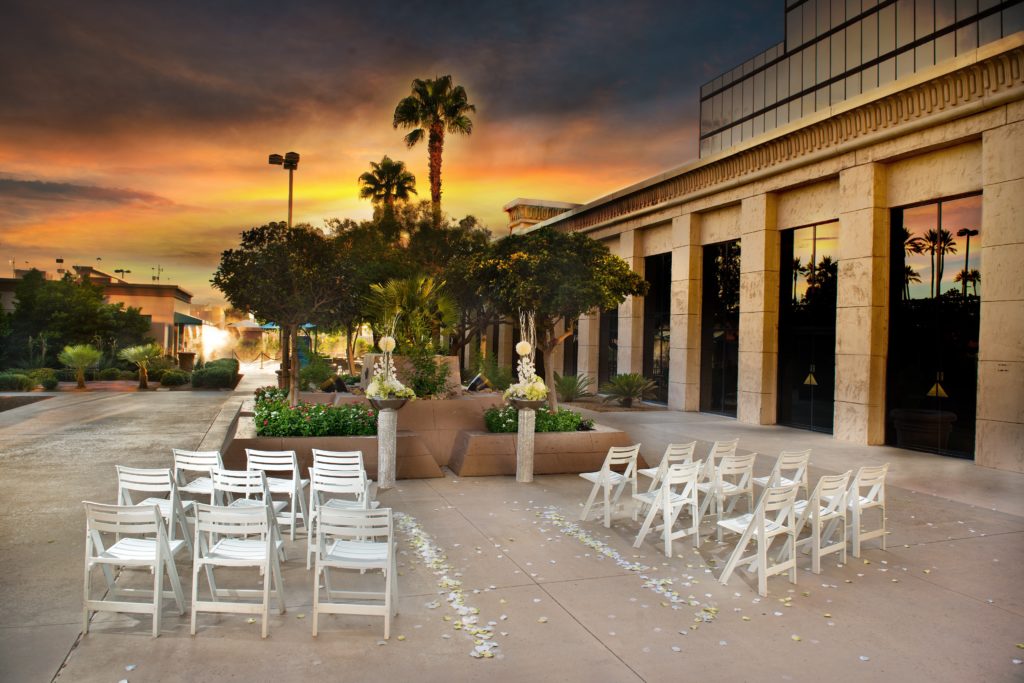 VOW RENEWALS. Have you thought of a romantic vow renewal? The MGM Resorts have so many options! The Aria is known for gorgeous weddings, but there are amazing areas at all the resort locations to let you host a big or small intimate event to celebrate your love and marriage!
THE TOURNAMENT OF KINGS. Excalibur takes you back in Medevil times for this dinner and show reenactment.
SPA TIME. Couples massages, facials, you can book just about anything at any of the MGM Grand Resorts Spas, and that leads to a lot of rest, relaxation, and romance.
THE BEATLES LOVE. The Mirage hosts this amazing Cirque du Soleil show with the music and movement inspired by The Beatles.


Get 365 Date Ideas!
We want to help you have the best date nights ever! Grab this FREE printable with 365 date ideas, a date for every day of the year so you never run out of ideas!