Las Vegas Getaway: Cirque Du Soleil Mystere Show
For our final night in Vegas we saved the best for last.
We've heard nothing but good about the
Cirque Du Soleil
shows, and how it was a must do while in Vegas. I asked friends and family, and everyone seemed to like Mystere and The Beatles the best. Unfortunately the Beatles was not showing while we were there, but that just made our choice very easy. 
If you haven't heard of Cirque Du Soleil, let me tell you about it. This is a modern-day circus show that includes almost-hard-to-believe-they-are-real acrobatics and tightrope walking. The sheer athleticism and performance is something that stuns audiences, and thus there are eight different shows in Vegas to choose from.
Were were pretty impressed by the stage alone.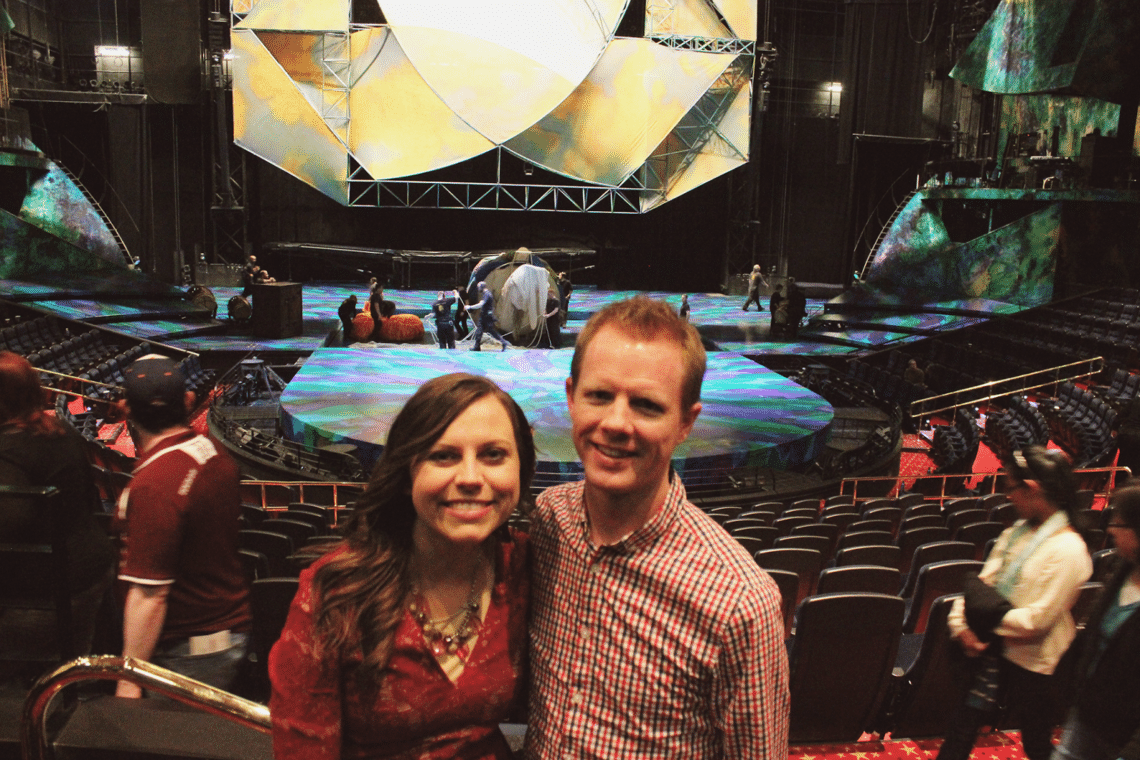 I have to tell you my favorite part, aside from the performance, came from Jacob. There was a part where a trapeze artist messed up and fell from very high on stage while doing flips at a very fast speed. Jacob did not see the safety net below and let out the biggest gasp I have ever heard. I think the whole crowd heard it. I turned to him and he was white. He said, "I didn't see the net. I thought I was witnessing death on stage!"
I know it's dark humor, but I giggled. I mean having hundreds of people turn to look at you during a show like this is no small feat- way to go Jacob!
Although I'll admit this was a little strange, and we were left wondering what was the plot or meaning, we really really enjoyed the acrobatics. Next time in Vegas, or next time a traveling show comes to Phoenix, we'll definitely go!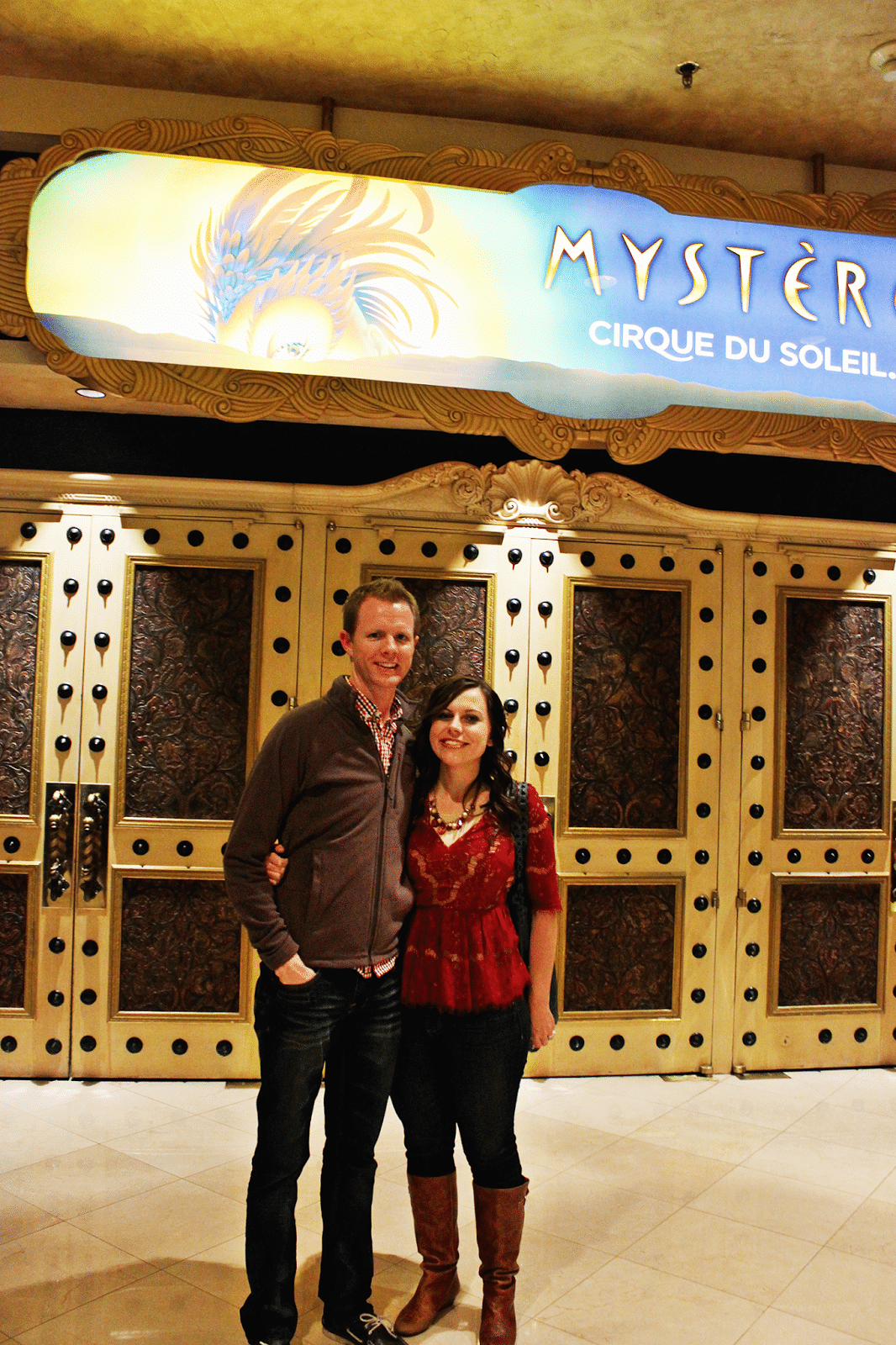 Get 365 Date Ideas!
We want to help you have the best date nights ever! Grab this FREE printable with 365 date ideas, a date for every day of the year so you never run out of ideas!