A Few Bedtime Routine Tricks That Give Us More Sleep
This shop has been compensated by Collective Bias, Inc. and its advertiser. All opinions are mine alone. #EveryoneSleeps #CollectiveBias
Every time someone nicely inquires if Mack is sleeping through the night, how he's sleeping, or if we're finally getting some sleep I always feel a little weird answering. I start to say either good or bad and then realize I can't really commit to either. The truth is he's always been a pretty good sleeper but a few quirks sometimes make him one who wakes up a few times a night, so it's up and down and I'm never sure which side to commit to. We typically get some nice solid stretches, and many nights he gives us a 6 hour stretch- which is actually about all the sleep I need so it feels pretty great if the stars align and I go to bed when he starts the stretch. Does he sleep through the night at almost 8 months, well technically no. He's done the 9 hour thing a few times, but for the most part he still has two things that prevent a perfect night sleep:
First, he hates being dirty! If his diaper is full, if he leaks at all, or he just feels any discomfort in that area, he's up and demands a change. Please tell me this means potty training may be easier one day, but for right now, we have to worry about the right kind of diapers so we don't have a messy crib or messy boy disrupting sleep.
Second, he has his daddy's metabolism (that lucky soul) and he is always hungry and wants to eat all day every day. The poor kid can't make it through the night without some food most the time. If I feed him more during the day, like every hour or so, he does much better and does longer stretches. But more often than not, I awake to baby who wants me to feed him for 5 minutes and then he's satisfied and right back to sleep. It's not terrible, but it is still a wakeup call.
So there's a couple things we do with Mack's bedtime routine that make the difference between an okay night and a great night with more sleep for the whole family. I have to start by saying that we believe in keeping the bedtime routine as short as possible for our own sanity, but a little routine so he knows it's time to sleep with some preparation to help with the two problems faced above are really worth the time and effort!
Bedtime starts with dinner time. We make sure he's well fed. He does some baby-led weaning and eats what we eat, and I nurse him as well so we know he's full and happy.
After dinner we clean up and play for a little bit until it's his favorite time of the day- bath time.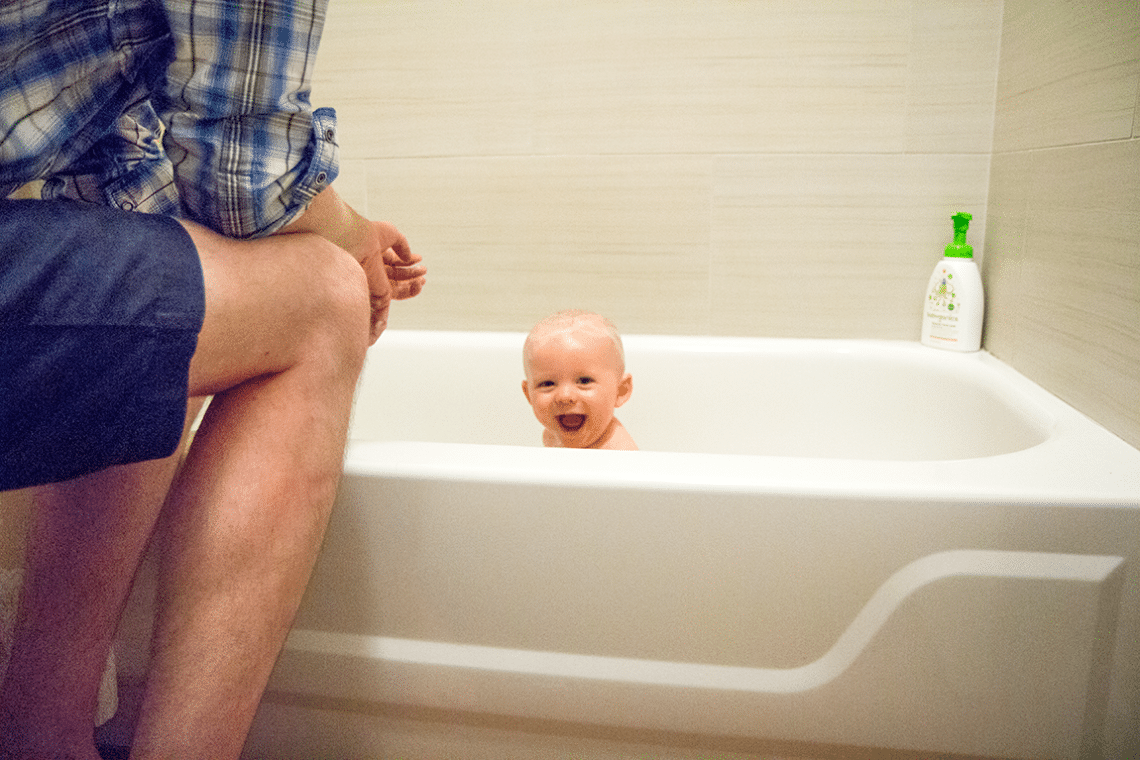 After bath we dress him for bed, which means a pair of pajamas and a diaper we have him wear through the night. We just recently learned there were night diapers, and Huggies OverNites make a huge difference in the leak situation we often incur with how large of a dinner we feed him! Huggies OverNites Diapers are the #1 selling Nighttime diaper and Huggies' most absorbent diaper to help keep baby's skin comfortable and dry for up to 12 hours, which can mean a deep sleep, and fewer leaks than most diapers. Since we've stopped swaddling there's a lot of tossing and turning, and love the SnugFit Waistband that keeps the diaper in place throughout the night for maximum protection. We also love the Huggies Natural Care Wipes, made of 99 percent water for a gentle clean, yet thick enough to clean the mess. We can wipe his sensitive skin and know he'll be fine all night long.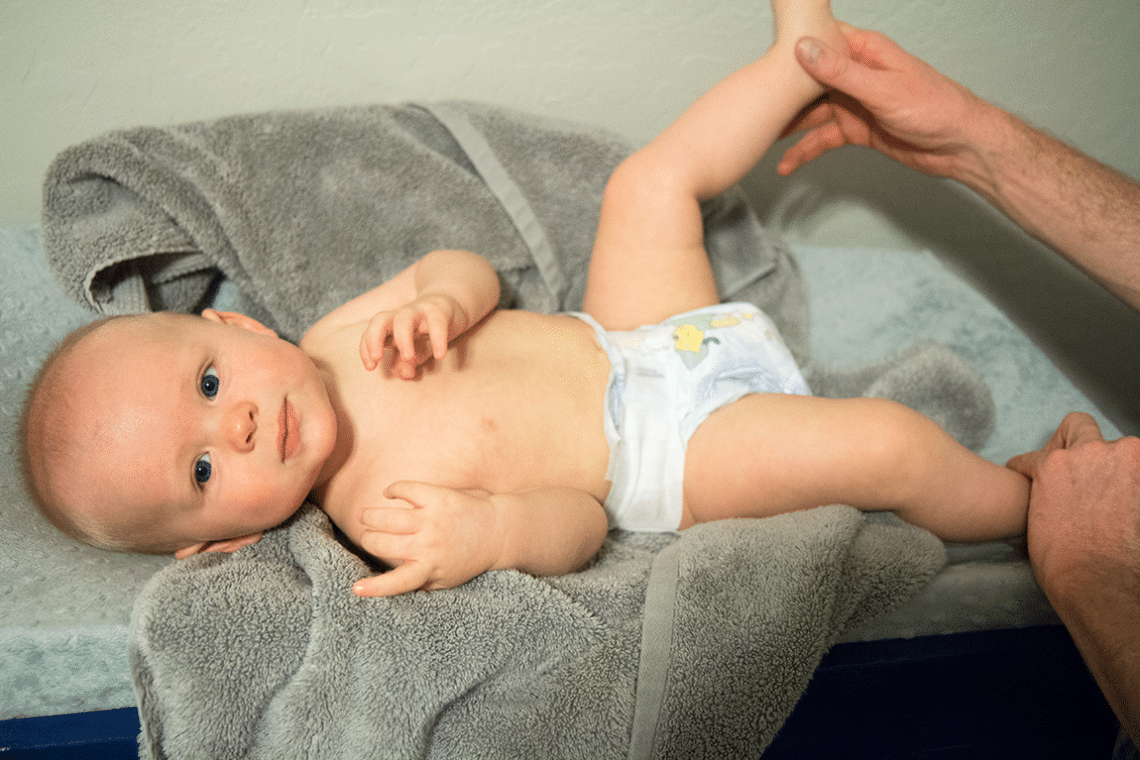 Jacob really leads the night time routine, and as he gets the baby dressed I get a bottle prepped and ready for the last feeding of the day.
They read a story while I either finish pumping or warming a bottle. I love that baby gets this special bonding time with daddy and a signal it's time to calm down.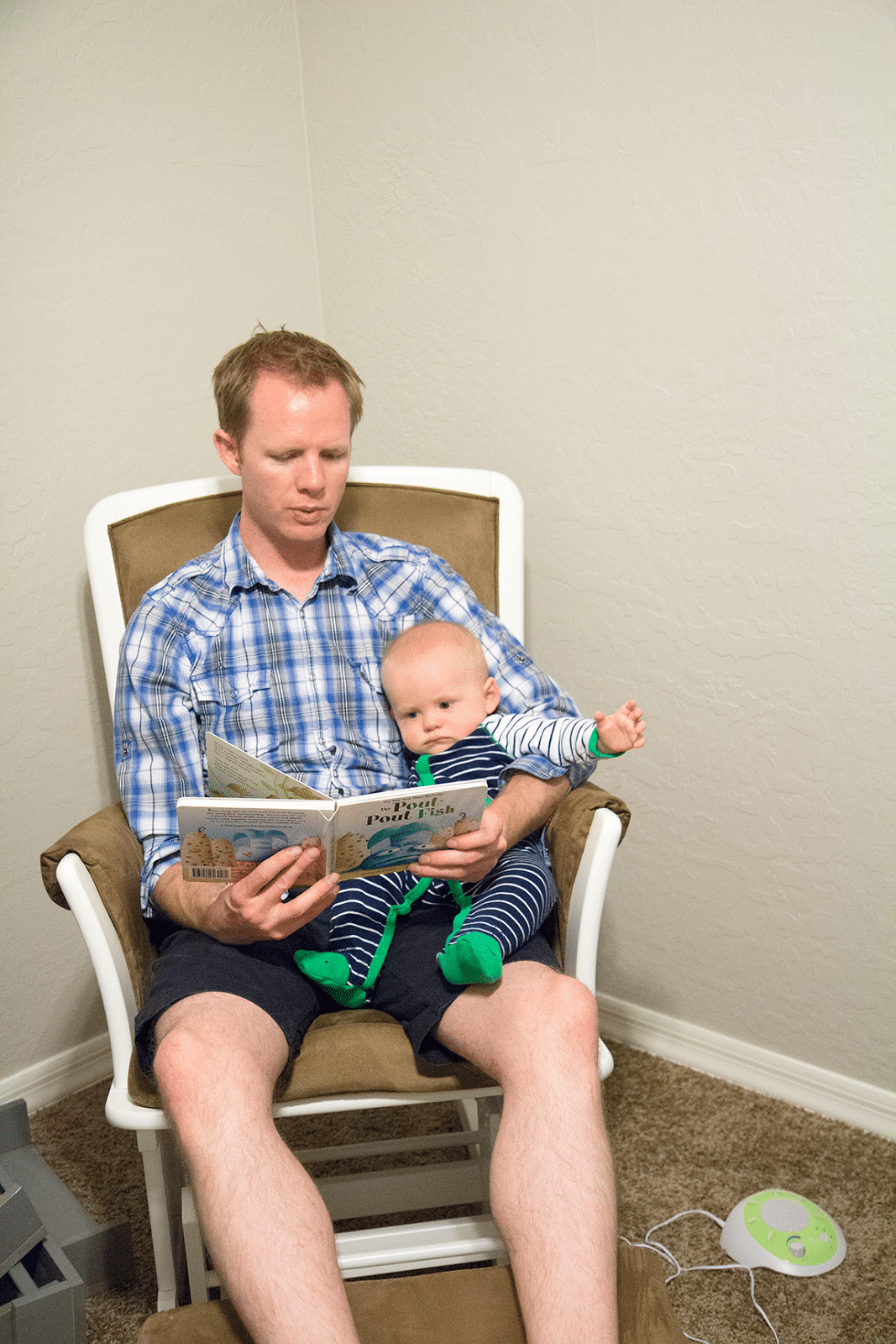 After the story the bottle is given and he typically drinks an entire bottle just before falling alseep. All the more reason for Huggies OverNites in our lives!
He falls right to sleep after the bottle, and we put him down for the night. Our pediatrician recommended sneaking in before we go to bed a few hours later and giving one dream feeding. This has made a huge difference for us! He typically does at least six hours after this dream feeding, and we know he'll be dry and comfortable even with so much fluid!
I've been amazed what a difference consistency makes, and what a difference a full stomach and the right diaper can make for baby!
Plus there's a $2 off coupon you can print right now to get an even better deal. Sleep through the night plus a coupon- yes please!
What do you do that has made all the difference? We've read several sleep books and are finding each kid has their own quirks that don't make anything 100% perfect- but would love to hear your secrets that you swear by!
Get 365 Date Ideas!
We want to help you have the best date nights ever! Grab this FREE printable with 365 date ideas, a date for every day of the year so you never run out of ideas!