Best Gifts for 2 Year Old
A roundup of THE Best Gifts for a 2-Year-Old. Gifts they'll use and play with for hours, gifts for 2-year-old boys and girls they'll love and help them develop and learn!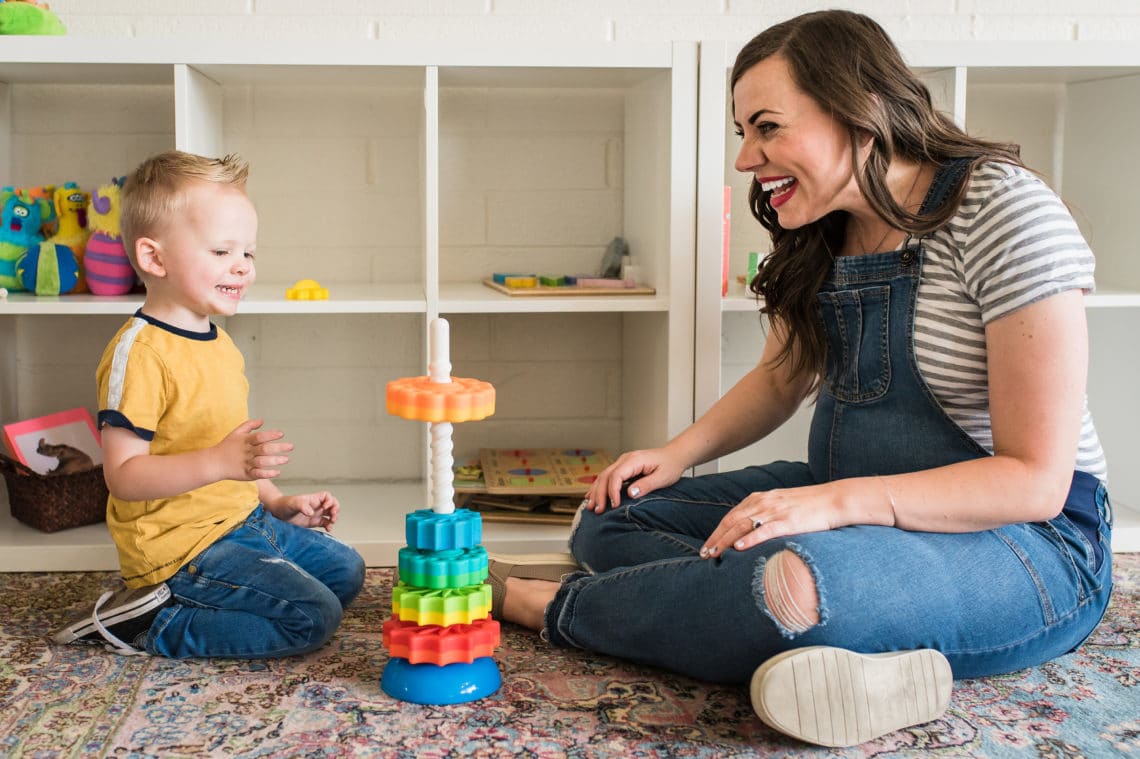 One of my most requested posts is to share more gift guides for children's gifts. I admit I put a ton of time and effort into thoughtful gifts, particularly when it comes to children. While we're in the thick of two years old, and I observe the hits and misses of what's used and loved most, it felt like the perfect time to share the best gifts for a 2-year-old.
I've been the mom to two 2-year-olds at this point in my life. My oldest left me wondering what the terrible two's stereotype was all about. My younger hit the "terrible two's" and taught me just what it means! Ha! But he's also taught what a difference the right toys, consumables, and experiences can do to help a strong-willed-two-year-old!
He's literally two-and-a-half right now. And I've been cleaning out our toyboxes in an effort to spring clean. As I watch him play and gravitate towards certain toys I have many moments of deja vu. I can see my other 2-year-old boy who grew up on so clearly, playing with the same items. There's also been a lot of cool new products introduced in the last few years.
For anyone asking what's a good gift for a 2-year-old? We have your back here! Here's a roundup of the best gifts for 2-year-olds.
Best Gifts for a 2-Year-Old
I think this may be the best toy ever invented for toddlers! My oldest found it a play date and was never the same! I watched every kid fight over this one toy and instantly made note of it.
My kids play with this every single day! It keeps them so entertained and helps them learn colors, fine motor skills, and process management. It's so fun, and we've never found a kid who didn't love it!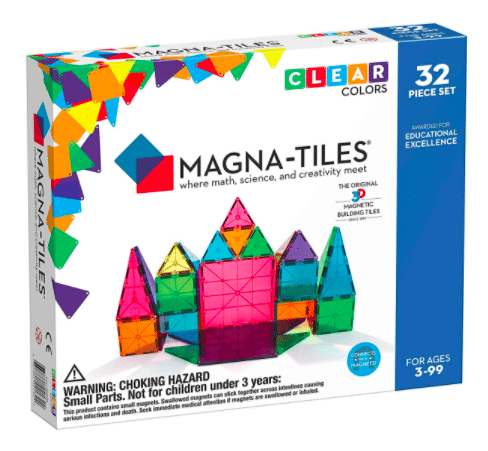 I have yet to meet a single parent who hasn't sworn by these things! They all tell me their kids loved them as babies and continued to play with them until they were pre-teens. That's a lot of mileage for one toy! The STEM-loving family we are appreciates the building and imagination aspect, and the versatility that these offer to kids of all skill levels. Let me tell you, the real play and how they work hits at age two.
They can get a little pricey, although there are smaller less expensive sets too, even with the price tag I've seen several family members have sets that look like almost new years of play later. I'll be honest, we purchased this set when my oldest was one and a half, and there are very few days they aren't pulled out and played with.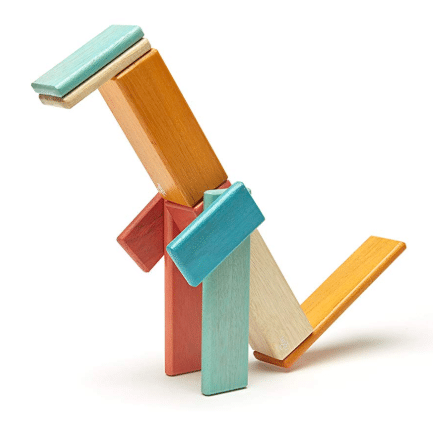 We invested in this basic set of wood building blocks for a birthday gift for boys we thought he'd love, and it's a toy he's just loving more and more the older he gets. Once again, age two is prime time to start sorting and stacking and really using blocks.
If you're looking for a gift for a 2-year-old that has everything check out a set of Tegu blocks. My kids play with these endlessly! We've ADORED this little robot set! The magnets add a fun change! Even though they are a bit pricey they are so well made and such fun! Plus you can invest in large sets, or a gift a travel set that's so fun to take on the go.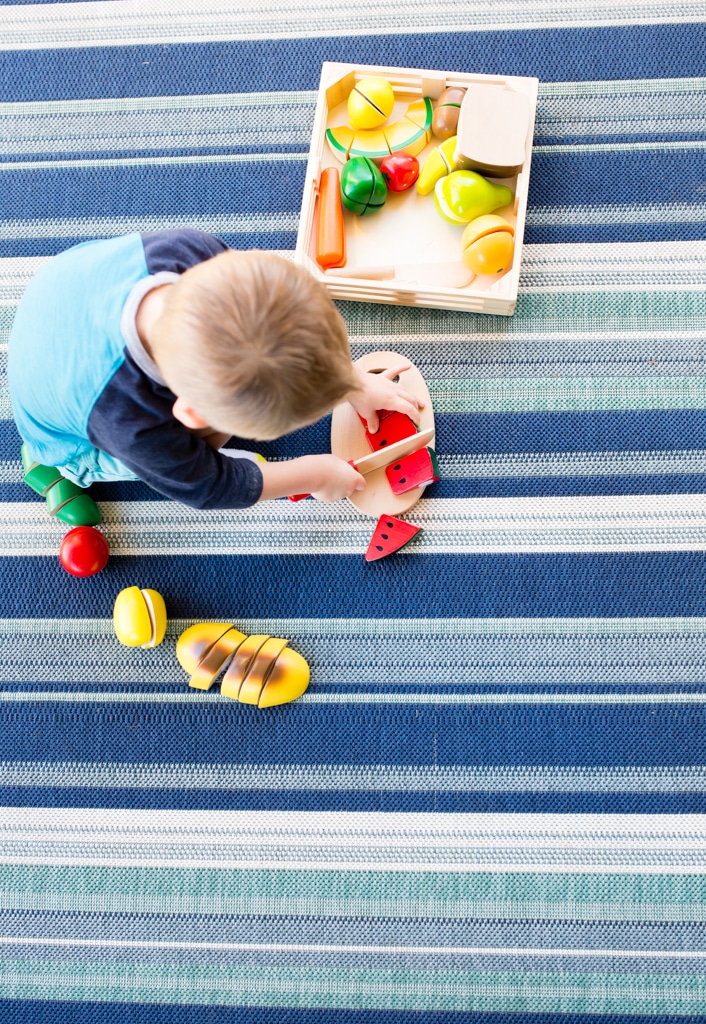 I'm going to shout out to Melissa and Doug once again for this one. I babysat a nephew years ago who was three and he played with this chopping playset for literally over an hour saying "I chopping! I chopppppppping!" with glee the whole time. We bought one long before we had kids and pulled it out whenever another kid came over. Every single 2-3 year old is in heaven with this set! Also, the cute fruit version was the perfect two-year-old gift for my son's birthday.
We're now a huge fan of the ice cream scoop set, the cookie set, the pizza set, the birthday cake set, and the Make-a-Cake Mixer set.
Fun Gift Ideas for Two-Year-Olds

We got oldest this set with some trains when he was almost for Christmas and it was the biggest hit ever! He ran in and shouted "Choo-choo!" and instantly started playing. Years later, I don't believe there's been a day that he hasn't pulled out at least one car/train to play with. Our second son had the same reaction when we expanded our train set collection to this set. I love that boys and girls alike love these and figuring out how they work and how to play with them. And building the tracks is a skill older kids can enjoy that grows with them.
I love a skill-building toy, and two-year-olds love novelty with new items to explore. We love the Kiwi Crate service to let you get a new STEM activity box delivered each month, and there's an option for older toddlers. The Panda Crates are so good and designed for ages 2-4! What a fun thing to get a project/toys every month and to encourage STEM learning!
Non-Toy Gifts for a 2-Year Old
If you've been around these parts at all you know we're huge book fans, and adding a few to our collection is something I'm always happy to do. I wrote a post about our top 20 books that have grown with our child, and I'd highly recommend all of them as holiday gifts too! They are my favorite part of this toddler gift guide, they are a gift that keeps on giving!
I am all about helping my child get the wiggles out and have more active play. My parents gave my oldest a Scuttlebug, and it took until age two for him to master it and love it! If you have a short child or younger toddler I'd highly recommend a Scuttlebug! They work well indoors or outdoor, and fold up and store so easily!
If your child is tall like mine, I'd look into a tricycle. This RadioFlyer trike is the best Christmas gift for a 2-year-old we've ever found! They love them and used them so much But if you're looking for a great indoor bike option, this may be the cutest European scooter I've ever seen!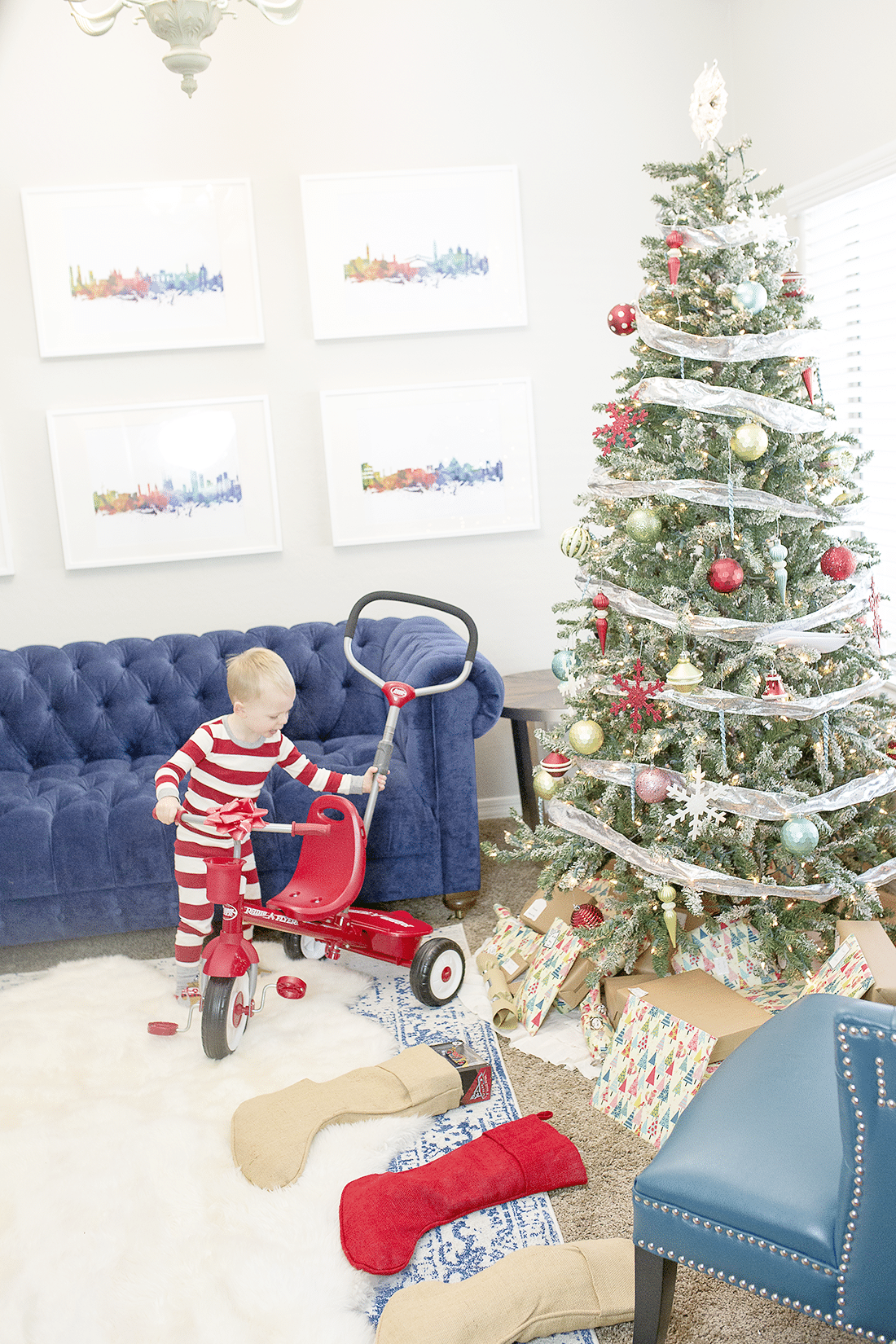 Scooter
When it came to Christmas gift ideas for a 2-year-old, we were all about a Radio Flyer toddler scooter. It is used and loved daily! It's the perfect starter gift to help them connect the left brain and right brain while they learn to kick with one leg at a time and use opposite sides of their body. Plus, it helps get a lot of wiggles out!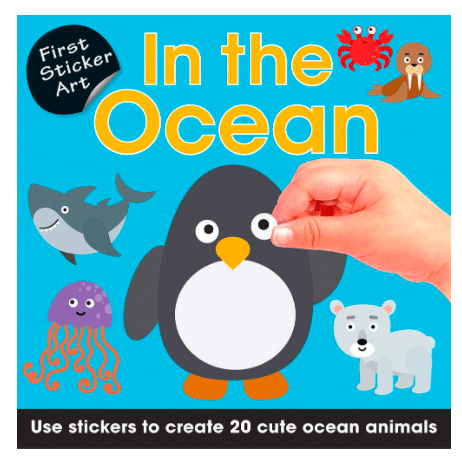 Sticker Books
Hello, eye-hand coordination development phase, nice to meet you! And one of the easiest ways to do this is by gifting sticker books and sticker pads.
We love the Melissa and Doug Reusable Sticker pads to start them off. They're thicker and easier to use for little hands.
These First Sticker Art books (we have the zoo and ocean life) are so cute and so perfect for 2-year-olds! My two and a half-year-old is currently obsessed with them!
MUSEUM PASSES.
I can't say enough how great the gifts that keep on giving are! Seriously look into an annual pass to a local museum, zoo, or play place. It is something they can go to daily if you want. It's a big-ticket toddler gift that you'll both enjoy.
Montessori Gifts for a 2-Year-Old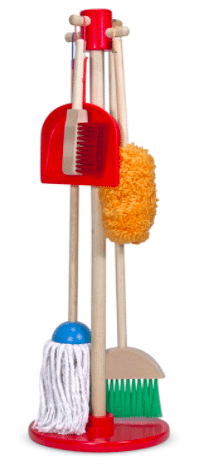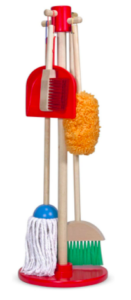 Montessori is all about practical life skills, and toddlers are all about being helpers! My kids have LOVED to help clean with brooms and mops at age two. This set is so cute and helps them learn life skills while they play.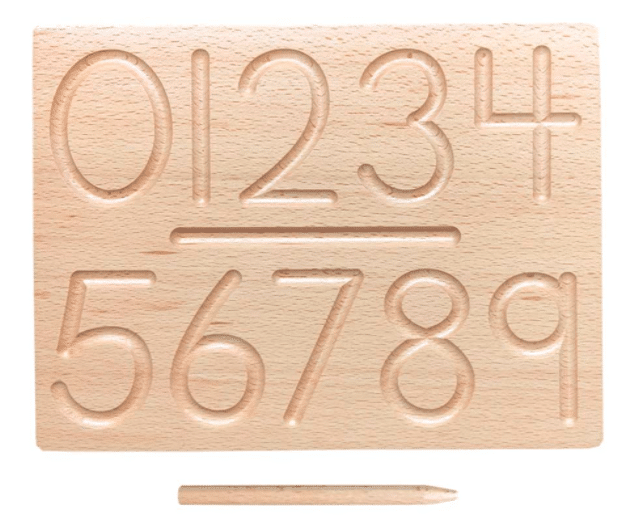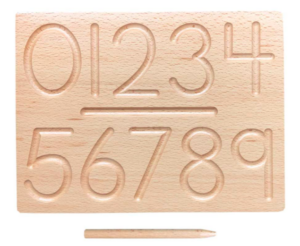 Help them start to learn tracing skills early, and set them up for sounds and handwriting practice as they develop into it. It's a great time to invest in one of these tracing boards!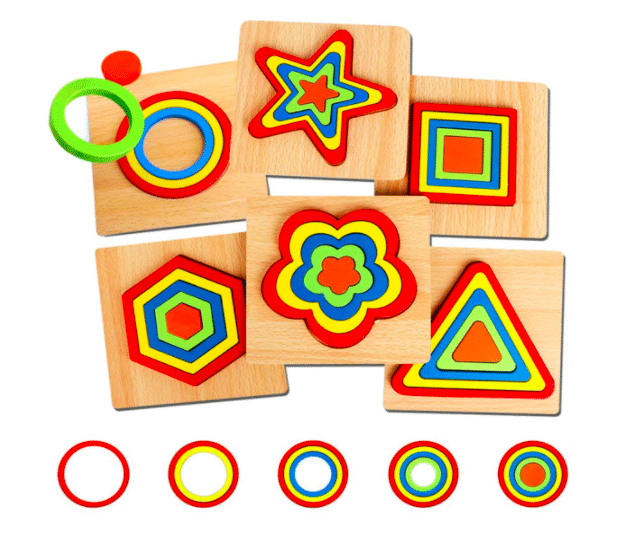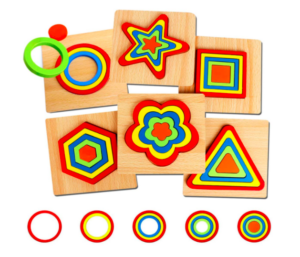 Wood Shape Puzzle
Age two is a great time to practice simple puzzles! Both my kids have been addicted! This wood shape puzzle is such a great Montessori gift for 2-year-olds that will get hours and hours of playtime!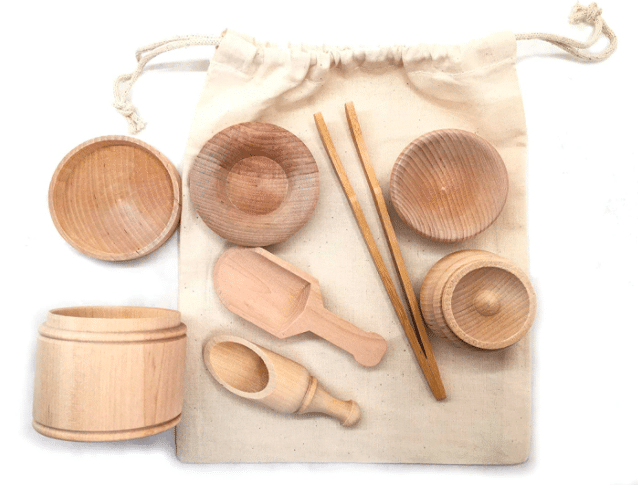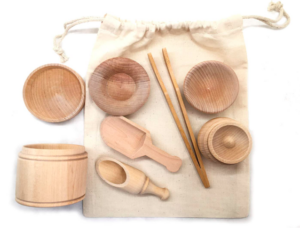 If you aren't familiar with these, it may seem like a strange gift. But let me tell you, this buys HOURS of playtime and fine motor skill building! These tools help kids explore rice, sand, or any sensory item you can think of! Two-year-olds love repetition and familiarity and will spend so much time refilling and dumping the same cup. Invest in a good set and set them up with a bin of filler items and you're giving them a gift they're going to love for years.
Like this 2-year-old gift guide? You may like these posts too:
Toddler Gift Guide: Tried and True Toddler Gifts
Summer Camp Activities for Kids and Toddlers
Get 365 Date Ideas!
We want to help you have the best date nights ever! Grab this FREE printable with 365 date ideas, a date for every day of the year so you never run out of ideas!