A roundup of fun online date ideas perfect for your next digital date night! These fun dates can be streamed and experienced online together, or work perfectly for long-distance couples ready for a virtual date night!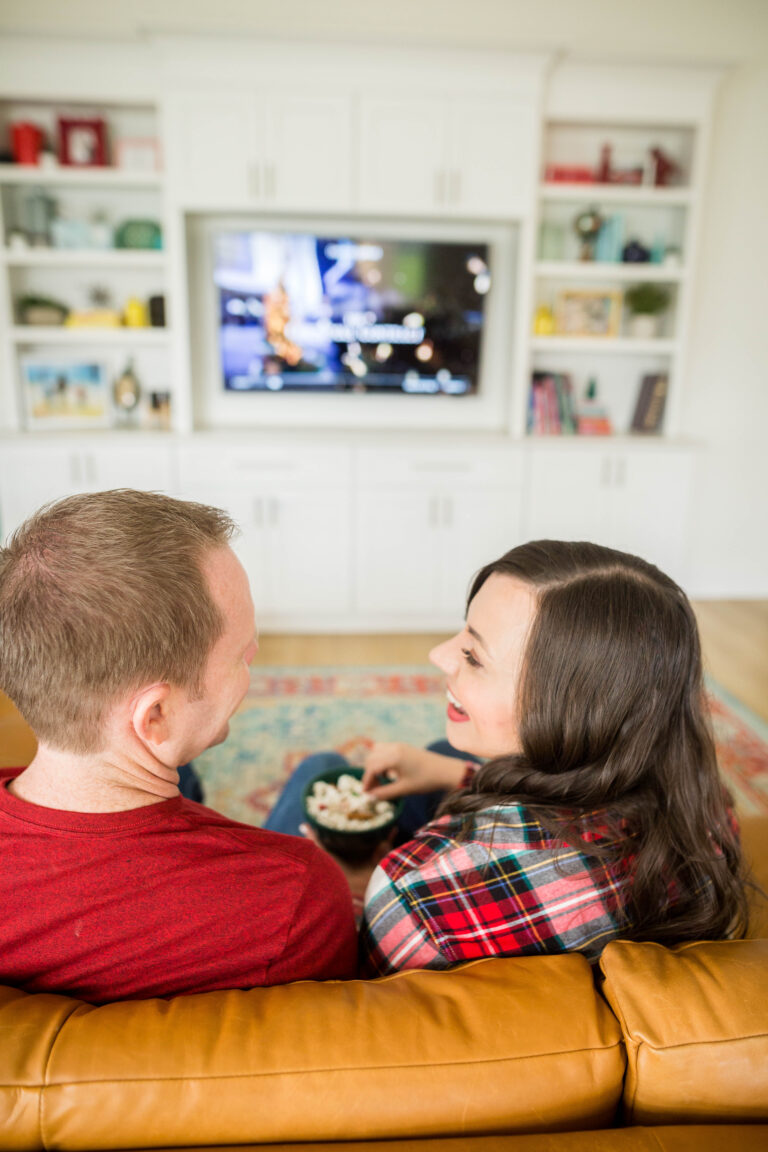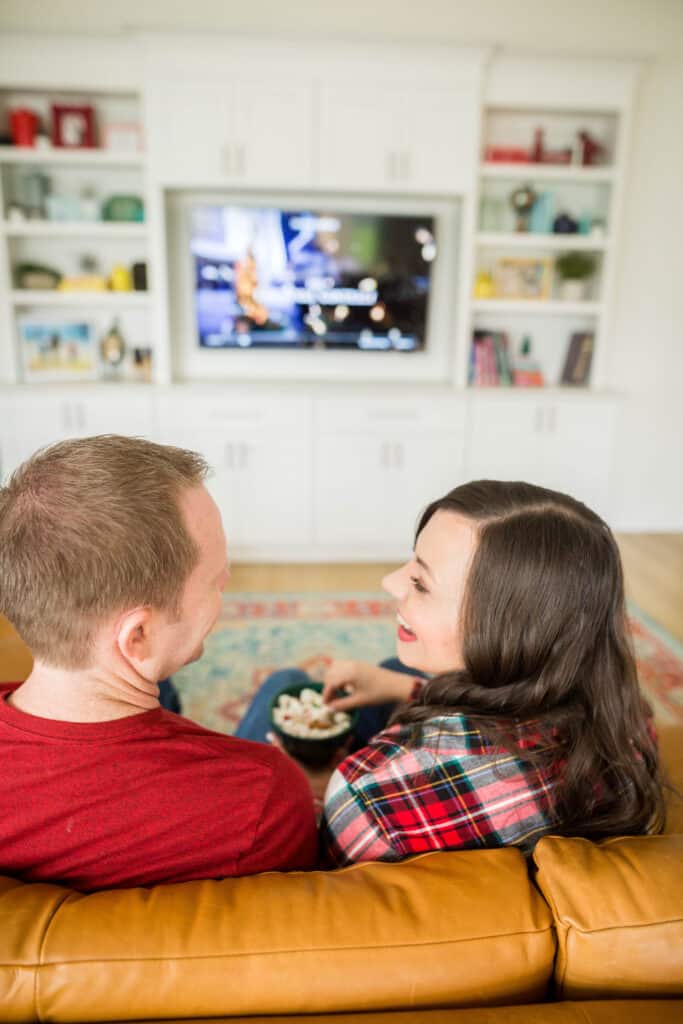 Online Date Ideas for a Fun Night In
So many people are taking date night digital this year, for a variety of reasons! Some are physically distancing, many are finding there aren't a lot of in-person options. Many couples are in dating long distance, and an online date is the only way to make date night happen.
Whatever your situation, these online date ideas are perfect for couples looking for fun remote date ideas they can do online!
Related: If you need virtual date ideas to do as a double date, we have a whole roundup of Virtual Date Ideas that you can do as Facetime Date Ideas or Zoom Date Ideas that we shared last week!
Virtual Date Night Ideas
Take a Museum Virtual Tour:

One great thing that came from 2020 and quarantine is the digitization of museum tours. Exploring the great museums of the world is one of my favorite online date ideas!
Some amazing options include seeing the Rosetta Stone in the British Museum, the artwork of Monet in the Musee D'Orsay, the Van Gogh Museum in Amsterdam, contemporary art in LA's The Broad, or the David in Florence's Galleria dell'Accademia.
There are so many more options to check out, just Google your favorite!
Take a Virtual or Car Wildlife Tour:

Check out wildlife of every kind virtually! Explore.org has any type of live stream of so many types of wildlife. Choose one that sparks your interest and get a little more in tune with nature from your couch.
Take an Online Quiz Together:

Keep it simple by doing personality quizzes together. This can range from the MBTI personalities, what movie characters you are, or finding out your official Hogwarts House. Pick something that interests you both and have some fun!
Take a Space Tour with NASA:

Roam Mars with the Curiosity land Rover, visit the solar system and its travels from the last 100 years, or experience Earth from a satellite view. Have some fun discussing and appreciating our great galaxy together. Learn more about it at https://eyes.nasa.gov/
Watch a Concert or Live Musical Festival:

Missing the experience of a live show? There are many to explore on YouTube so you can catch up on your favorite artists. Or, if there's some band you love that's no longer touring, you can go back in the archives and time travel to a show you missed.
Some artists really outdo themselves and sound incredible on stage and in the camera.

Here are a few of my favorites:

Journey 1981 Live in Houston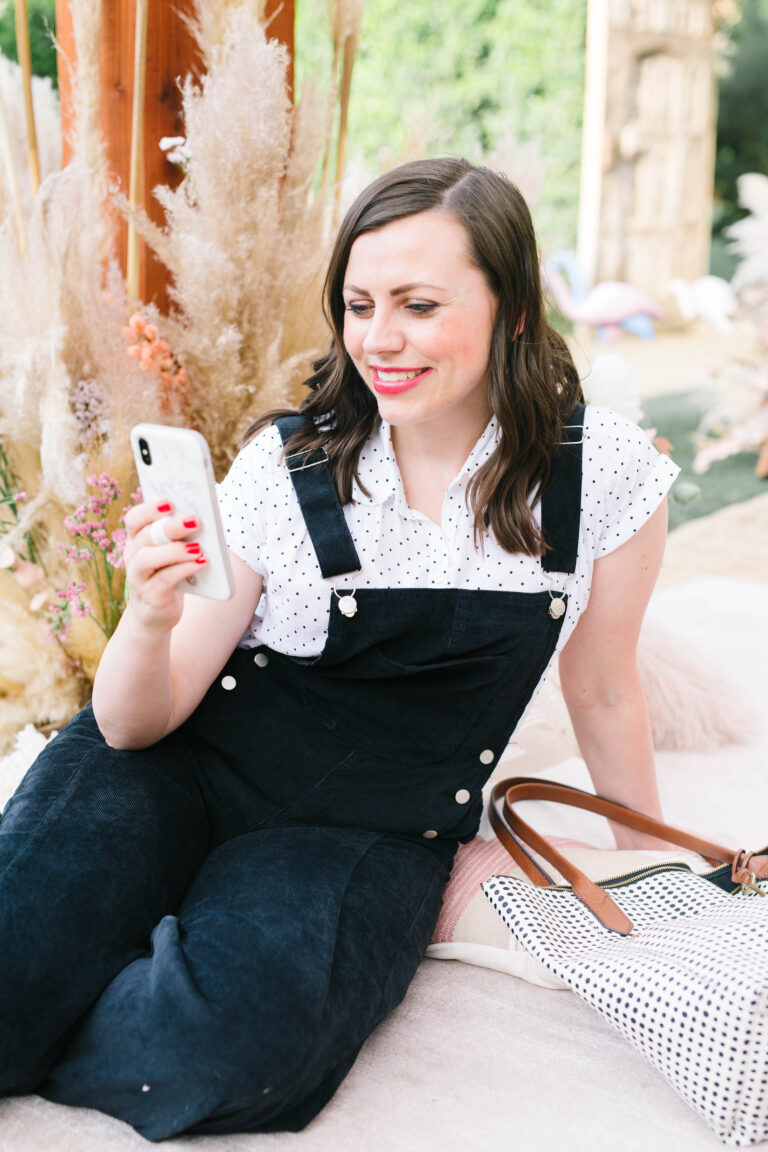 Remote Date Ideas for Couples at Home
Learn Acro Yoga:

There are many tutorials online via YouTube where you can both try new and exciting moves together.
Here's a fun one to try: https://youtu.be/yWIuqyYMobc
Take a trip down memory lane with Google Maps

Utilize the street view of Google Maps and find all the places you and your significant other encountered during the significant parts of your relationship.
If you still live near your significant places in your relationship, you could also social distance it by simply driving by it. Check out how we did it in our significant places date night post.
But it's equally fun to include in the online date ideas category thanks to Google Maps!
Have Your Home Dance Party:

Move the furniture, turn the AC down, add some fun party decorations, create a Spotify playlist together, and get ready to have some major fun! If you have kids sleeping or neighbors who won't appreciate the noise, make it a silent dance party by plugging in your headphones and pressing play at the same time.
Surprise each other with some new dinner-delivery:

You can either order something you wouldn't normally try before or make it yourself! Takeout Kit (https://takeoutkit.com/) is a great dinner subscription box to get your travel foodie vibes going.
Learn a TikTok Dance:

Tackle a dance challenge! Here are a few ideas to explore and see what you and your boo want to groove to:
Zen out Together:

Set up candles and turn on a meditation video. Some apps you can look into include Headspace, Calm, and Oak. Some YouTube channels to consider include Meditative Mind, Calm, and Headspace. You can share these together for some relaxing online date ideas that feel a little reminiscent of a spa date.
Learn a New Skill through an Online Class:

Interested in learning a new craft skill, a new language, or maybe a DIY project for your home? Whatever hobby you're interested in learning, there are many resources to look into!
We have a whole post dedicated to online Date Night Classes.
This roundup of Online Classes is perfect for a digital date night to learn something new together during a digital date night!
The possibilities are endless.
Get Deep in Conversation with Love Languages, Couple Questions, etc…

To get the conversation rolling about how to understand each other's needs in a relationship, you can either read the book or go to its website https://www.5lovelanguages.com/.
Like these online date ideas? You may like these posts too:
Long Distance Date Ideas
Quarantine Date Ideas
Stay At Home Date Ideas for Couples
Get 365 Date Ideas!
We want to help you have the best date nights ever! Grab this FREE printable with 365 date ideas, a date for every day of the year so you never run out of ideas!