Best Christmas Picture Books: 15 New Christmas Books We've Added to Our Library
A carefully curated list of THE best Christmas picture books! These Christmas books for kids have meaningful messages, amazing illustrations create classics you'll want in your library!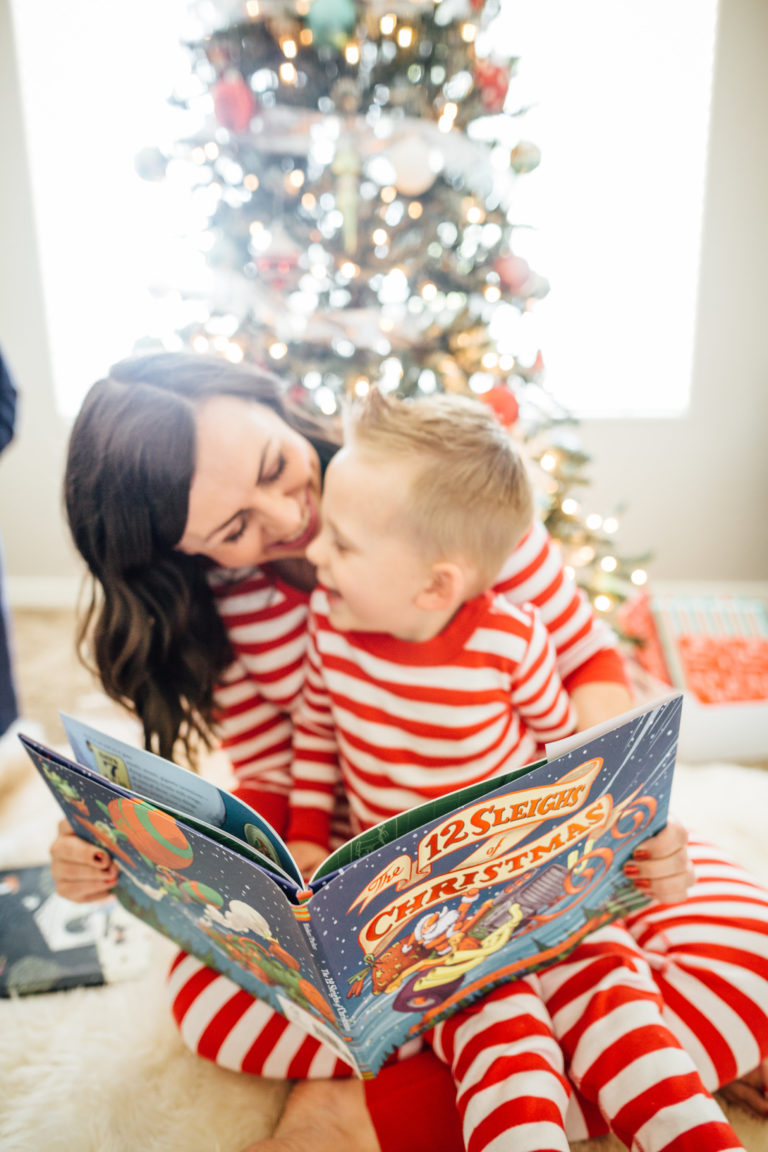 I had a moment this year packing up our huge pile of Halloween books for kids and reminding my son that Christmas books were coming soon. I looked at our storage shelf and realized we literally had twice as many Halloween books as we do Christmas. Right then and there I decided it was time to go on a hunt for the best Christmas picture books and build a better personal library!
I'm such a fan of reading at least one Christmas picture book to my kids every night all December. Who am I kidding, we often get a little jump and start in November. Last year we checked out several from the library, but this year I knew it was time to sift through Christmas picture books for kids and find several we'd love and cherish for years to come.
I am very picky about what literature we actually buy. My former English teaching heart can't handle books that don't have amazing stories, delightful illustrations, and most of all, a meaning without just marketing something with the word Christmas. We've sifted through so many books, and found the best Christmas picture books!
Here are the 15 Christmas books for kids that made it into our home library this year.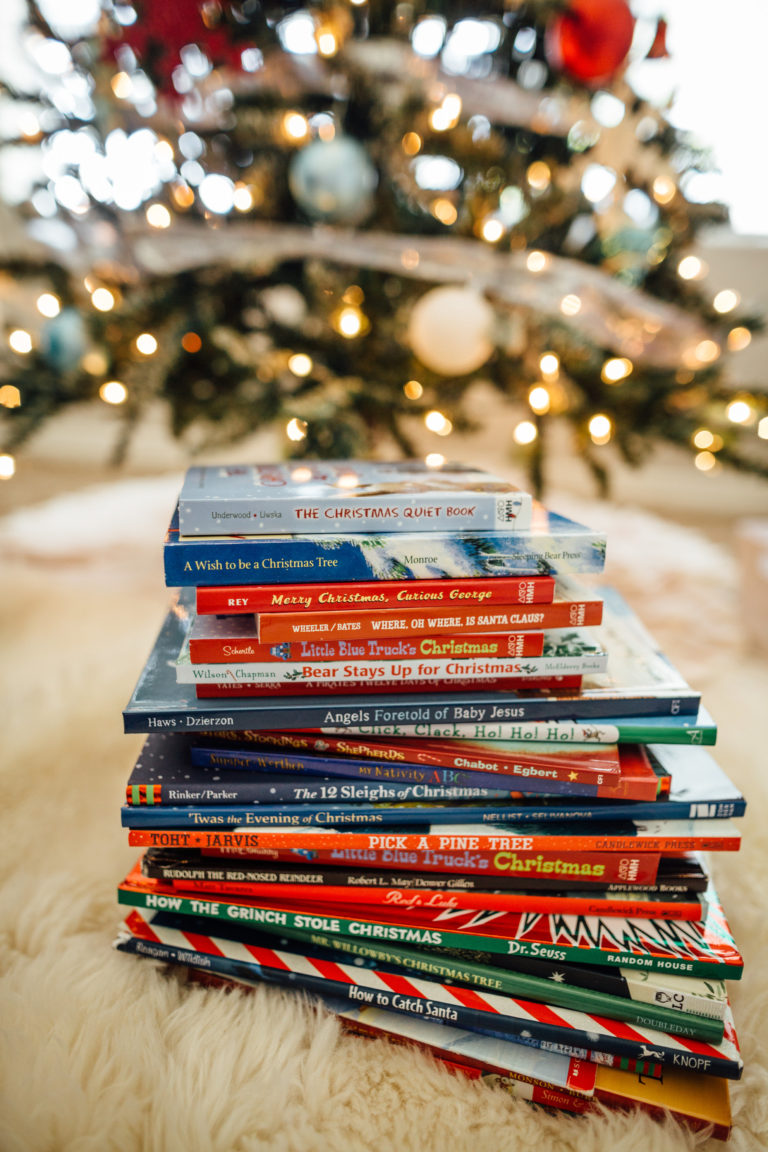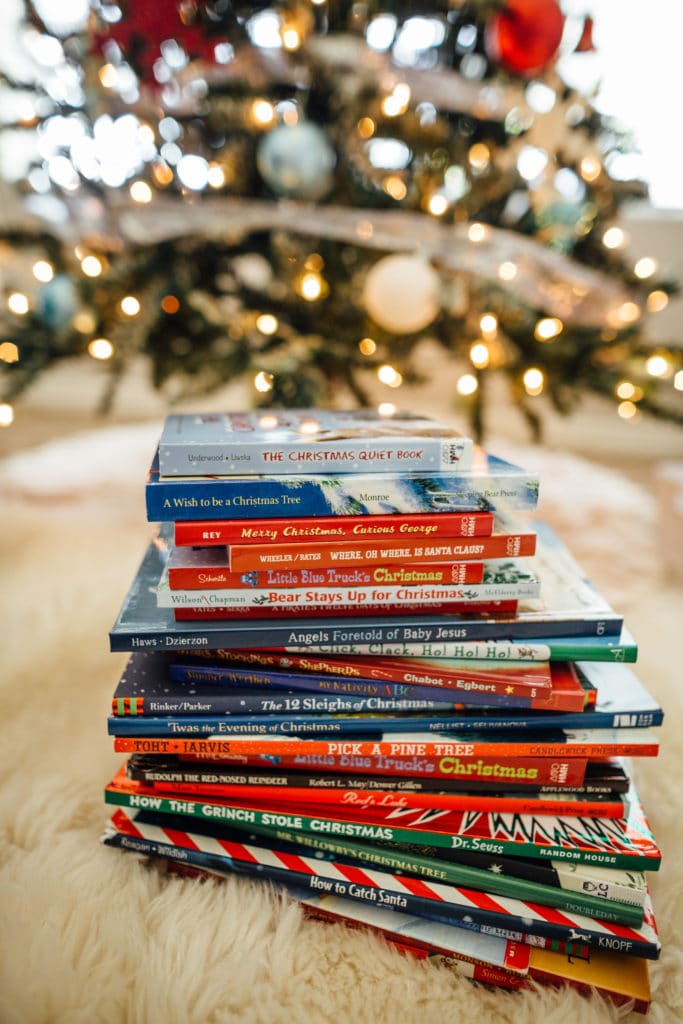 The Best Christmas Picture Books
The Most Wonderful Gift in the World
I saw this book at Costco and I nearly teared up at the first read! It's the story of two friends who go through quite the ordeal to visit a friend who recently moved to bring her Christmas wish.
It's a heartwarming tale to remind you of being with those you love and sharing time with friends and family is the most important thing and the best gift you can give.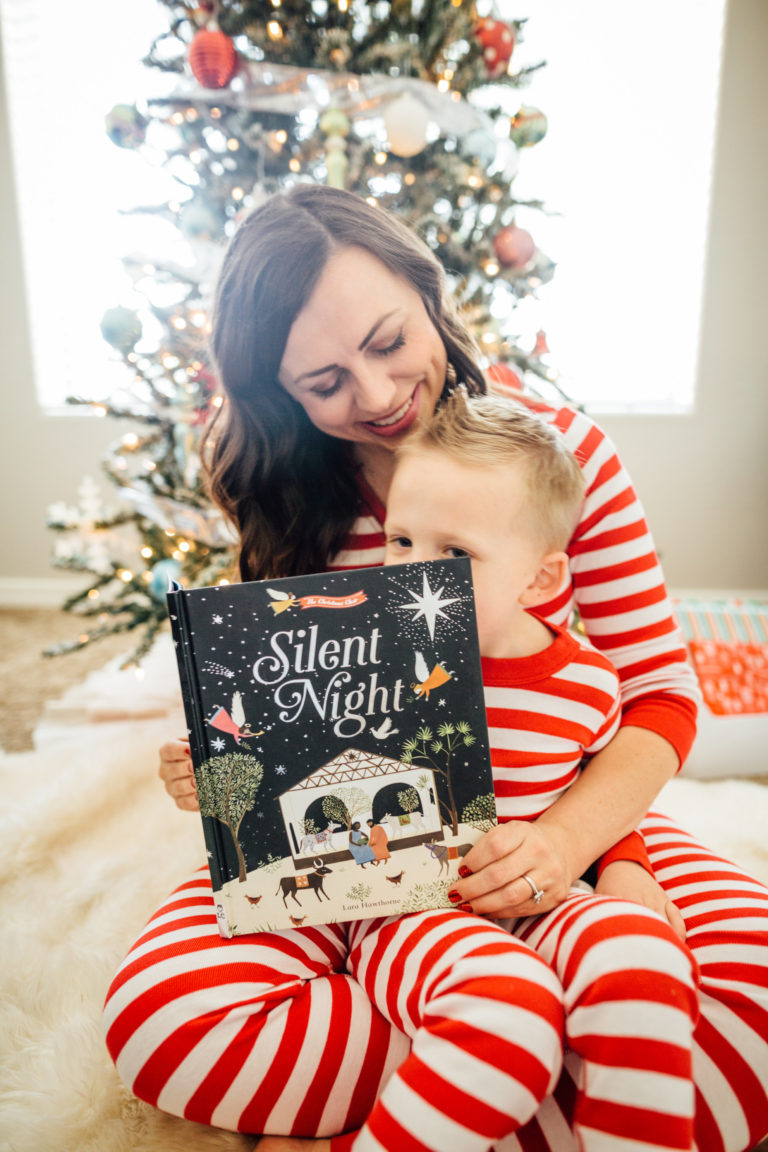 Silent Night
The classic Christmas carol is added to some of the most amazing illustrations I've ever seen!
I saw this book in a bookstore and immediately went home and ordered it on Amazon.
I gushed about the pictures and the symbol of light and dark in the artwork to my husband. My nearly photographic memory 4-year-old now recounts all my words of symbolism every time we read the book! I love that he's absorbed that, but I really love that he's seeing the visual of the carol and the reason for the season.
Twas the Evening of Christmas
We wanted to add a few more religious Christmas books to our home library this year. I love reading the classic Night Before Christmas book on Christmas Eve. It was the first-holiday book we owned! I ordered this book without previewing after reading thousands of gushing reviews. I'm so glad we did!
We'll now spend Christmas Eve hearing the Christmas story to the same song-like rhyme scheme as the Santa version.
Pick a Pine Tree
The tale of the magic of choosing and decorating a tree. I love the rhyme, I love the illustrations. But, most of all I love that it captures the magic of the tree and that feeling you get when you see a decorated all lit up.
Red and Lulu
Is the tale of two cardinals determined to be together for Christmas. It also ties in the magic of New York City at Christmas time with a special tale of history and love.
Last Stop on the Reindeer Express
The illustrations and cut-outs on this bookf alone are awe-inspiring! But the story of a wish to see a grandfather who lives far away is so heartwarming! A magic mailbox and ride on a reindeer deliver Mia to see Grandpa just in time for the holidays!
I love everything about this book! And it's the perfect book to share the holiday spirit without any mention of Santa or religion. Sometimes you need a great book for schools or non-secular events that still warms your heart for Christmas, and I think this one is it!
Christmas Books for Kids
12 Sleighs of Christmas
This is my son's current favorite! I've read it so many times already this year you'd think I'd have it memorized! Santa's sleigh needs to be repaired and some crafty engineering elves decide to create a competition to give it a complete overhaul.
Their 12 clever concoctions are so fun to read about. Plus its ina sing-song rhyme because the author is a best-seller known for her prose and also the creator of…
Construction Site on Christmas Night
Goodnight Construction Site is one of my son's favorite books, so I knew we'd love this one too! The illustrations are beautiful. The language makes for a great read-a-loud. And any vehicle loving child will love the sweet quiet tale of Christmas on the construction site.
A Pirate's Night Before Christmas
We checked this out from the library last year and fell in love! So much in love that I ordered this ready to enjoy every holiday season for the rest of our life!
A librarian wrote the pirate version of The Night Before Christmas and it's about the most clever book in the world! Fun pictures, pirate lingo, and a book that made all of us laugh-out-loud that is a fun twist on the classic! We liked it so much we also bought…
Pirate's 12 Days of Christmas
I learned so much pirate vocabulary while singing along to the classic tune! This book is so clever, and the pictures are so fun and funny!
A Nest for the Savior
This is two books in one! One story of creating a place for the Savior, one piece of straw and act at a time. The other side flips into an advent to help you contemplate how you'll make a nest for the Savior in your life.
How to Catch a Santa
Two siblings will give you clever tips on how to catch a Santa on Christmas Eve. It's a clever, modern take on the curiosity of Christmas and the tradition of waiting for Santa Christmas Eve.
Christmas Train
This is a true story of a former prophet of The Church of Jesus Christ who shares a story from his childhood during the depression. As a young boy, he given an electric train to his delight! His mother buys a wind up train for the less fortunate boy down the street.
Tommy decides he wants the oil tanker car for himself and to keep this piece of the gift.
When they go to deliver it, the spirit of Christmas and giving overcome this boy and he learns to give and help others. He learns to look for the needs of others and to give more to other people than to keep for himself.
Watch out, it may bright a few tears!
Also, even though a religious leader wrote it, it's truly focused on service and another great one for schools or nondenominational gatherings that will touch the hearts of everyone.
Bear Stays Up for Christmas
Someone has to stay up to take care of all the details of Christmas, and this book spotlights the work people do to make the holidays special. I love how it helps kids recognize all parents do to make the holidays bright. Bear makes it through hibernating by realizing the joy of giving and serving others.
Mr. Willowby's Christmas Tree
This book just about melted my heart! Mr. Willowby buys a large Christmas tree and needs to lob off the top to fit it in his parlor. The top passes to other forest animals so everyone gets to enjoy the beauty of a tree. It's a good reminder about being resourceful and generous and the good a gift can do.
Photos by Chrissy Blake
Like this roundup of the best Christmas picture books? You may Enjoy these posts too:
20 Books Every New Mom Should Have in Their Library
Stocking Fillers: The Formula That Makes Stocking Stuffers a Breeze!
20 Books Every New Mom Should Have in Their Library
Get 365 Date Ideas!
We want to help you have the best date nights ever! Grab this FREE printable with 365 date ideas, a date for every day of the year so you never run out of ideas!