Easy DIY Backyard Patio Furniture Transformation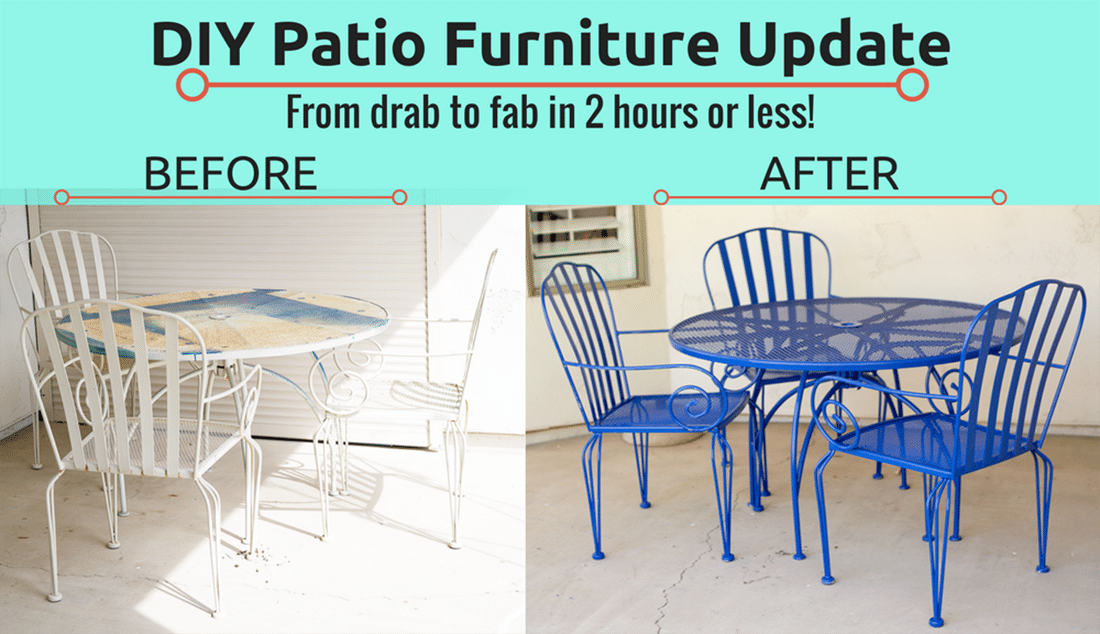 If someone would have labeled my style bohemian even a year ago I probably would have shaken my head and laughed. But now that I'm in the throes of decorating our home and making it our own, I'm finding my style loves to incorporate styles from various places we've traveled. This other-culture inspired decor is the very definition of bohemian, so while my shirts remain more tailored, my home is a definitely shaping up to have more history and color draped than I ever would have originally thought.
As a parent of a toddler, I'm consequently enjoying our backyard more these days while he plays and runs around. And each time I look over at our patio area I kind of cringe at a whole lot of beige. Not that there's anything wrong with beige, but as someone who loves color, I know a few brights mixed with neutrals is totally my cup of tea.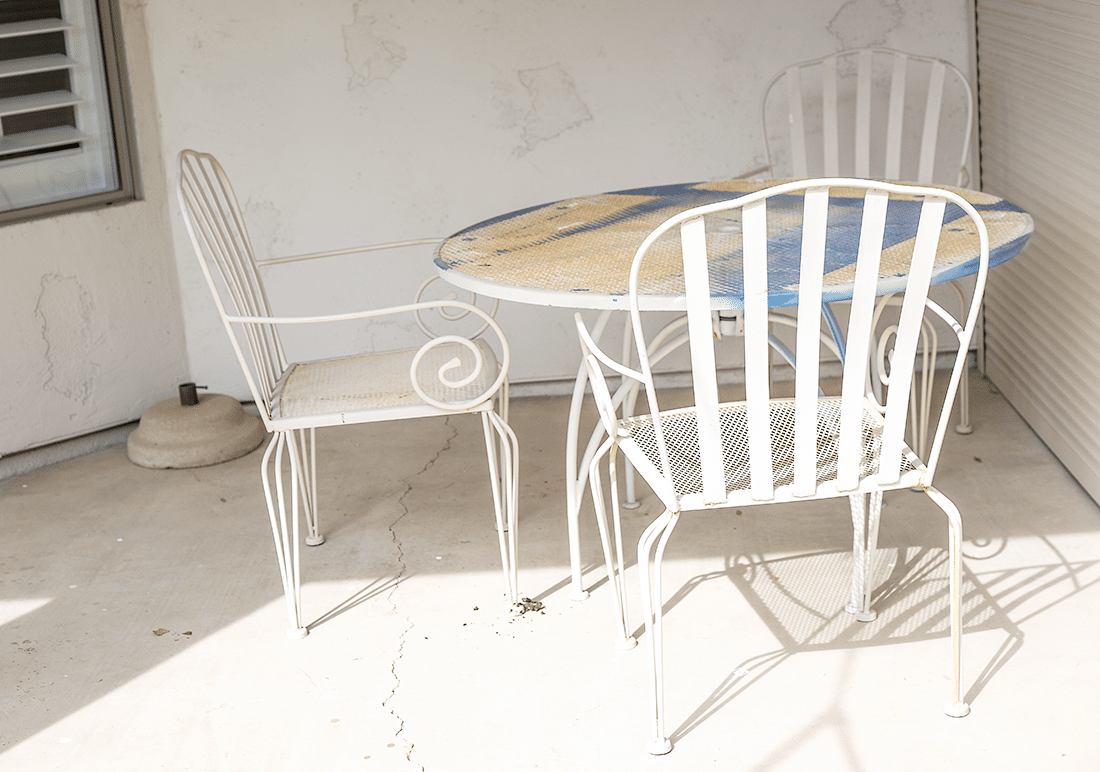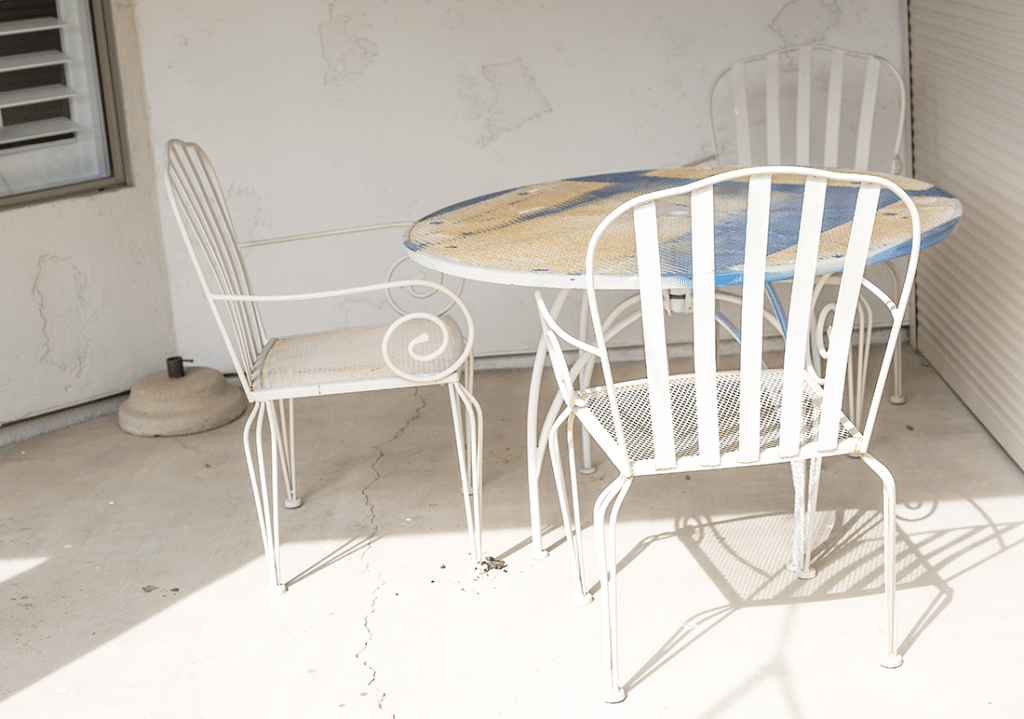 Plus that area we accidentally painted when doing pieces for our son's nursery has always reminded me that table needs some love, and could really use it in form of color!
While we're trying so hard to get some rooms together on the inside, I've neglected the outside and this past month I decided it was time to take on a project outside and make our patio feel a little more like us. One of the easiest ways to do this is with the right paint in the right places. Patio furniture can add up fast, and I've found a hack to make a statement that is cheap and easy. Most secondhand sales sites are adorned with faded and slightly rusted metal patio furniture. You can typically find an entire set for about $100 or less. But one may argue they look dated and are a far cry from the $1000 sets in most stores right now. Agreed, but it's nothing the right paint can't fix! A bright color helps it feel modern, the right kind of paint cleans up the dings and rust, and the right experts who can walk you through the best product for your project are essential!
We went to Dunn-Edwards and had a color consultation service, which was so perfect for someone starting a project they had no idea what to use. I love that Dunn-Edwards has high-quality paint with tons of color options! I knew I wanted something blue to match the beige/blue interior I loved so much at the Alhambra in Spain, and they gave me so many samples to take home with tips on how to view each in different lighting to really find the perfect match. I fell in love with a bright blue that takes on a navy hue called "Dive In"- Even the name felt like it was encouraging me to go for it! A brighter blue feels modern while the navy feels more classic. It's such a win/win color and one that instantly modernized the table! I also love the oil/water-based interior/exterior blend we were recommended. It dries with a bit of texture to help hide the old dings, and it holds up great in hot and cold weather. We went with extra glossy for even easier cleanup for all our outdoor meals.
A very little bit of sanding was done just to smooth out any areas, a quick clean up (you can just power wash with a hose or wipe with wet wipes), and we were ready to paint without any priming.

It went on like a dream! It was easy to apply and dried so well! We kept thinking we may need more coats, but as it fully dried we realized it was sealed and perfect as is. I'm so glad our color consultation knew her stuff with such high-quality paints and the perfect fit for our project.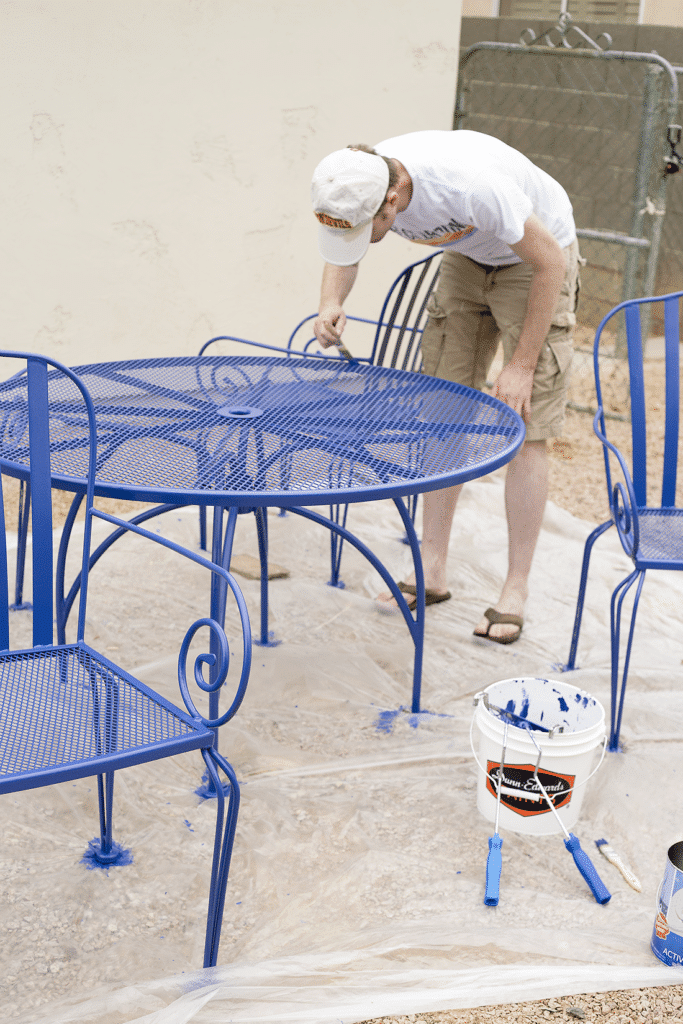 And the finished product? Well, we're thrilled with the fun pop of color to break up the beige wonderland! The finish has been fantastic, and we're already enjoying meals outside. A few hours on the weekend and an amazingly perfect paint match later, we are thrilled with this easy DIY project!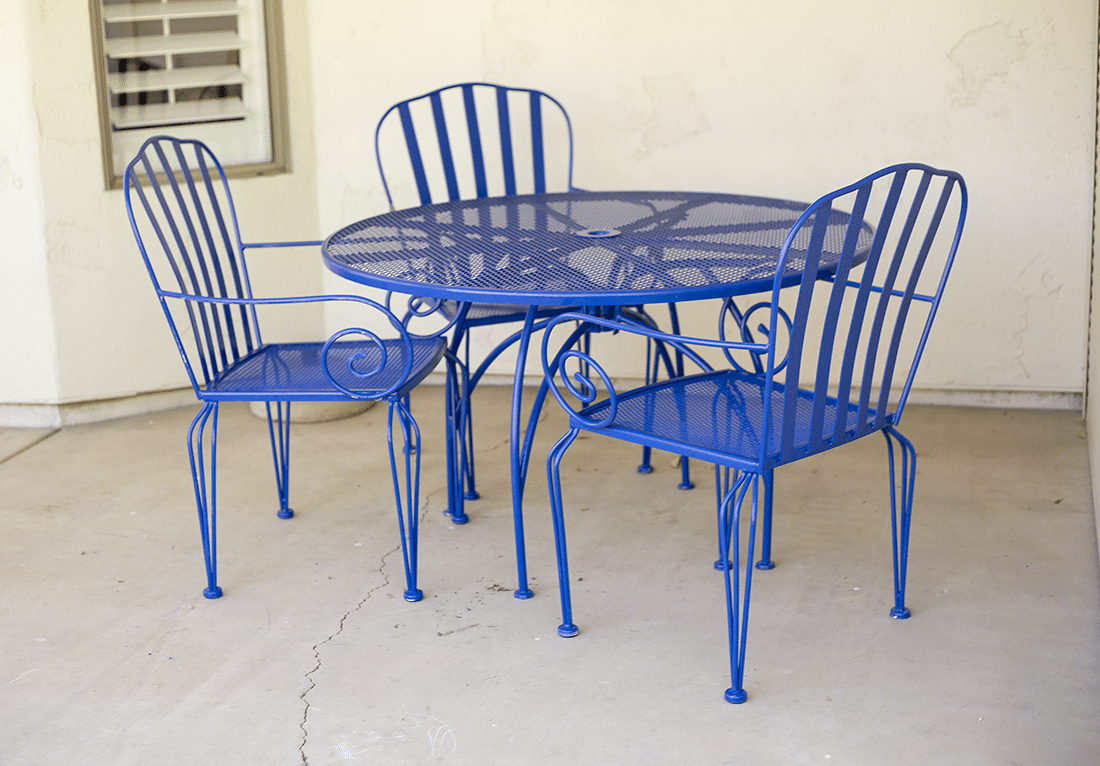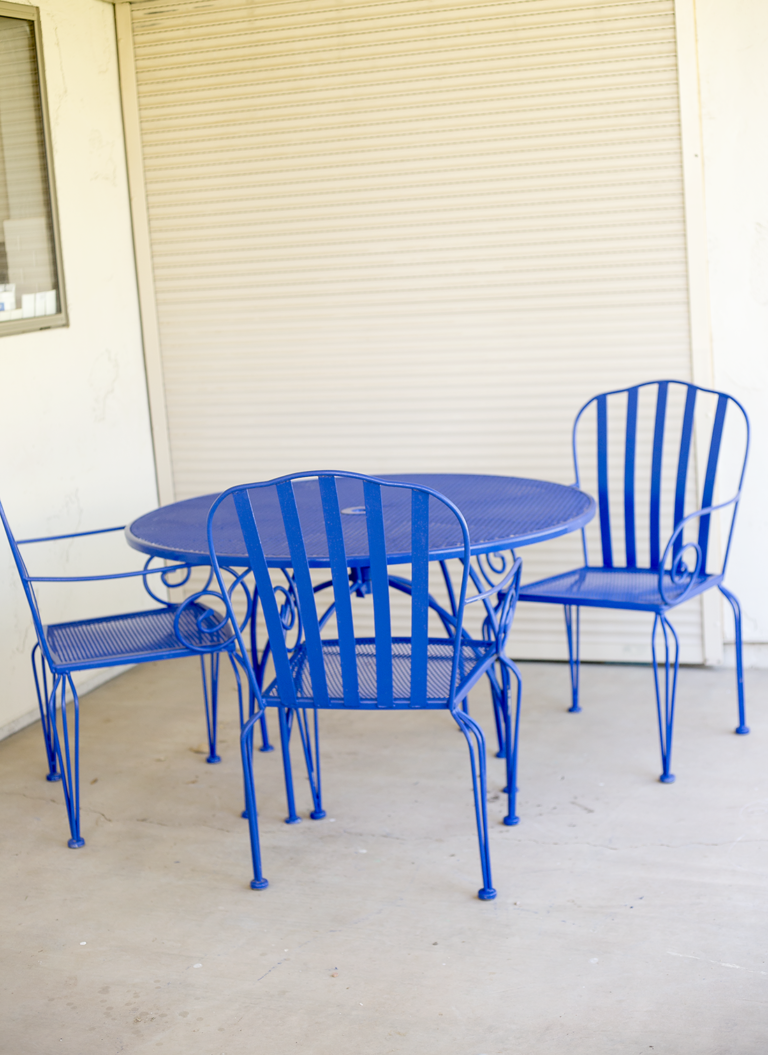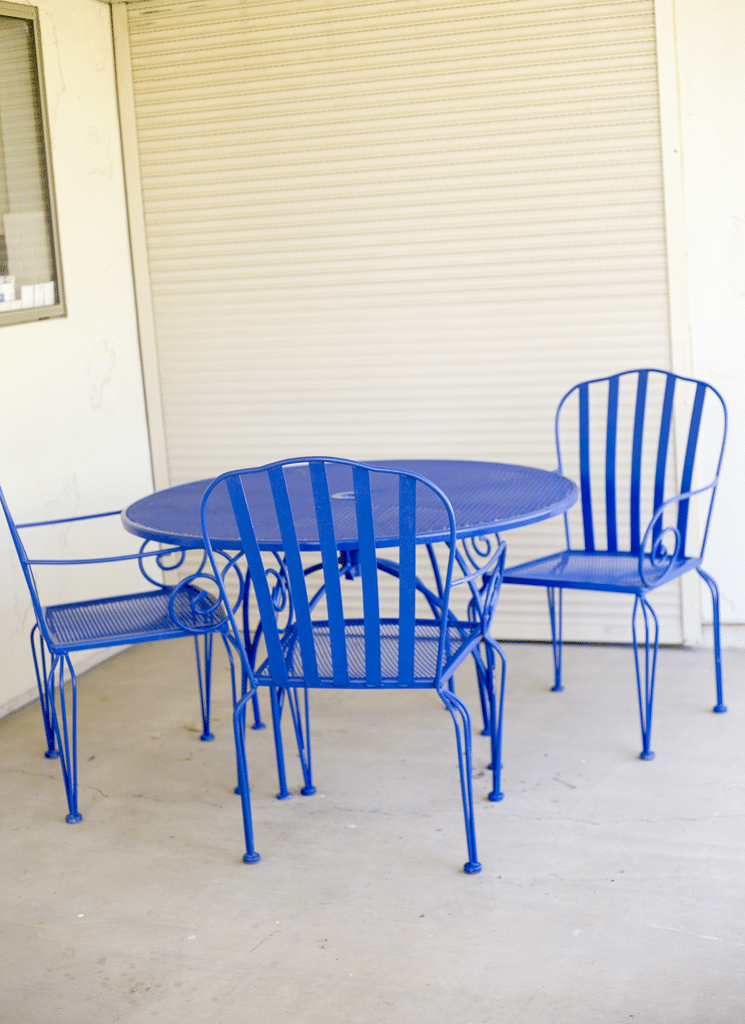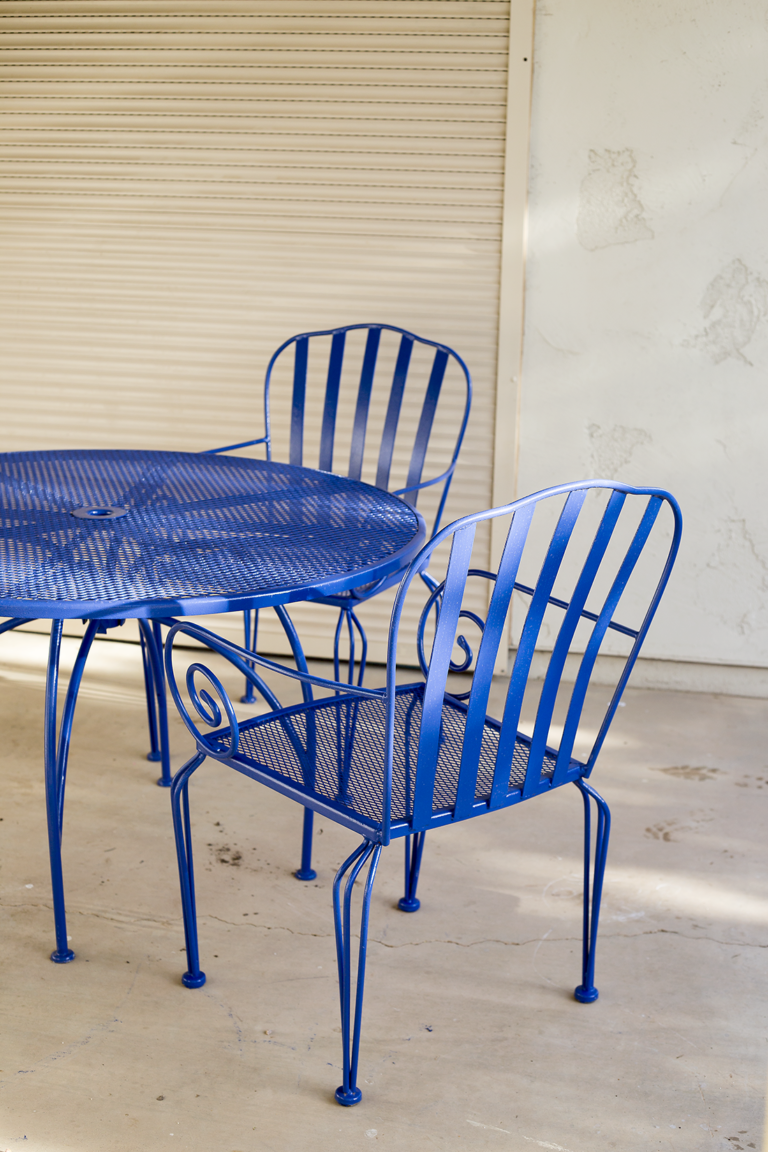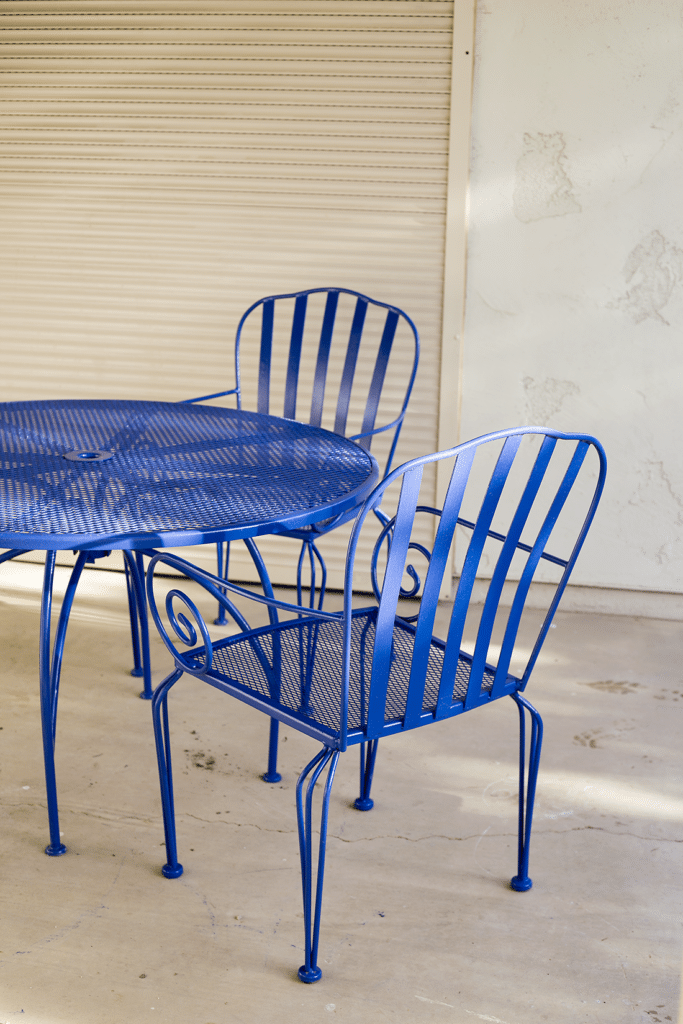 Get 365 Date Ideas!
We want to help you have the best date nights ever! Grab this FREE printable with 365 date ideas, a date for every day of the year so you never run out of ideas!