Affordable Gold Picture Frame Hack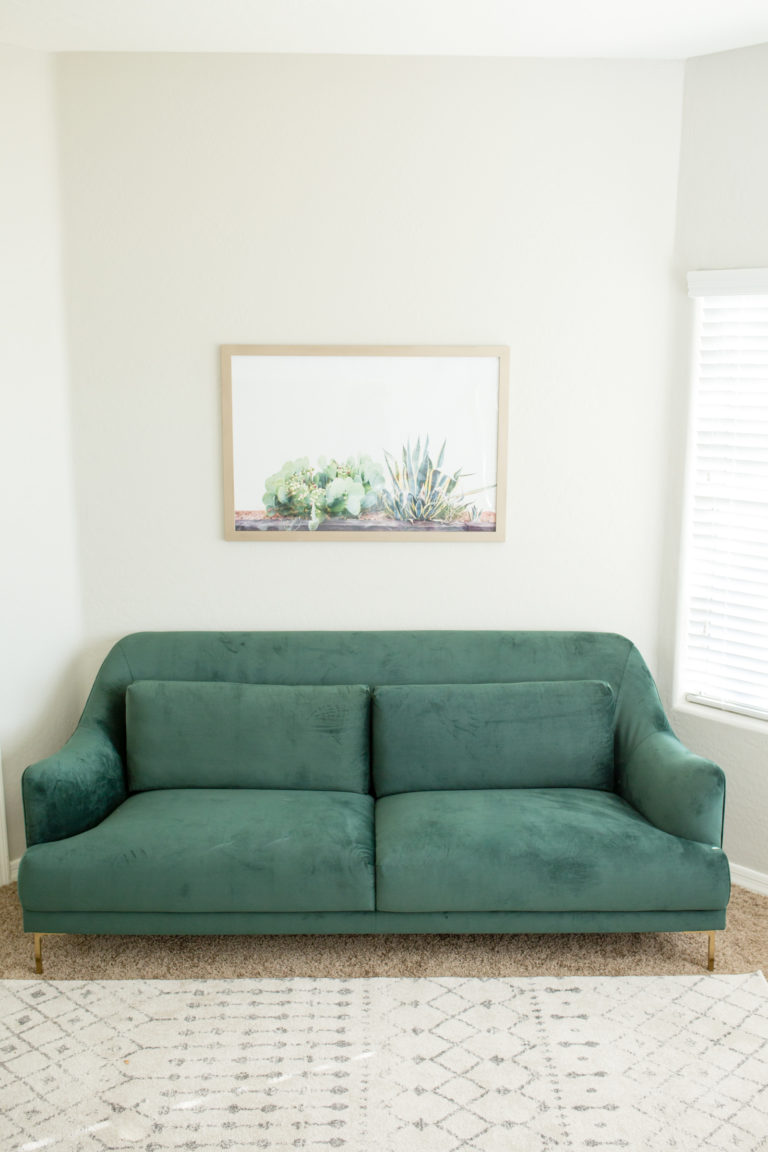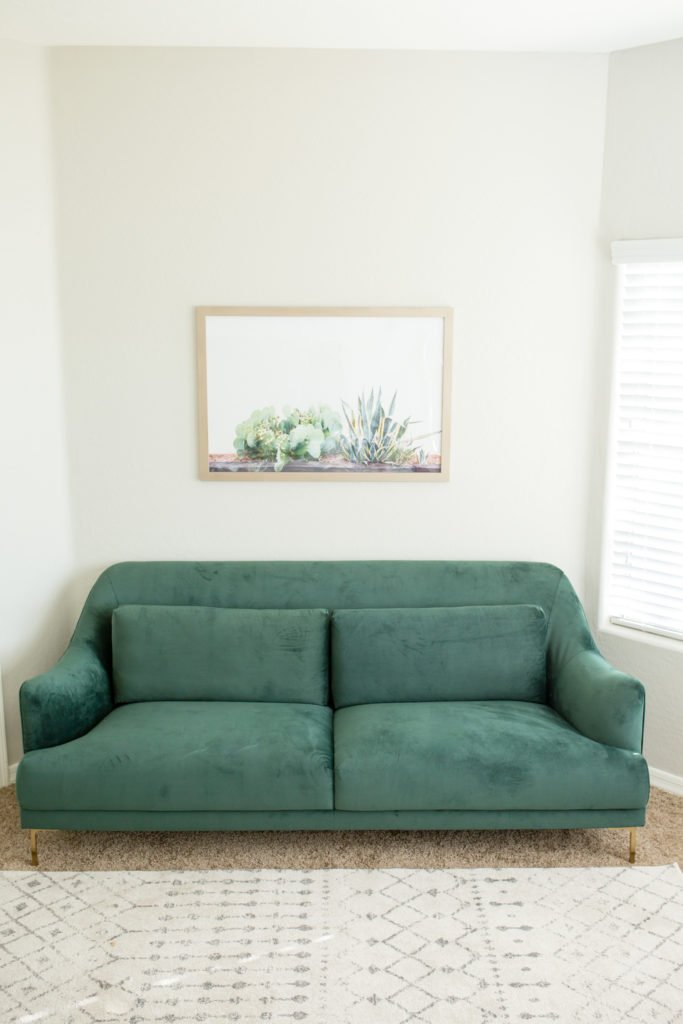 I've teamed up with Lowe's Home Improvement to share this gold frame DIY project. Although this post is sponsored, all opinions are my own.
When we first toured our now home I remember mentioning to Jacob, "This office is lovely, and we will likely never use it!" We starting talking about the playroom options, or bedroom conversion and gave it little thought. Oh, how I laugh now! Some things are meant to be, and one year later I had a completely different opinion about the space.
Affordable Picture Frames
I had no idea at the time of purchase how much I'd need it, use it, and love it. It was about nine months after home purchase that I had a new baby and realized I was going to leave the corporate world and start working for myself. That meant an office, and an office I'd primarily use. We've slowly been updating this space, and I am so excited that we're getting close to finishing it!
I'll save the full reveal for another day. It's still a bit of a work in progress with final touches. But there is one thing I couldn't keep to myself. And that's how we've decorated this space and how it lead me on a long search for large gold frames that exist, and that I could afford.
The first year I sat on our old secondhand couch Jacob had before I came into his life. It was brown with pink stripes, it was big, it was ugly, and it somehow stayed in our lives for several years while we looked for the right couch. That couch was never meant to move with us, but somehow it did. It was comfortable enough that I just used it until the day came that I found a couch I loved that fit the office vision perfectly.
I love mid-century modern furniture and style. I love to mix it with classic pieces. But for the office, I wanted mid-century modern to win out over all other design. So when the green couch of my dreams was on a half off sale last year, I snagged it! Instantly, I realized that committed me to gold accents and a blend of warm and cool tones.
Affordable Gold Picture Frame
We try not to go too trendy anywhere in our home, but Jacob agreed gold hardware and gold accessories were definitely called for in this space. And each time I looked at that couch with the bare wall above it, I knew a single large print with a large gold frame was in order.
So the search began, and I was amazed how few options there were for a large gold poster frame that would fit this space! My vision seemed a bit out of reach.
Just this last month it hit me, if I can't buy what I want, perhaps I could make it. I found an inexpensive frame that worked for the space, a print I adored, and made a trip to Lowe's. Let me tell you it came together so easily and so affordable I am now hooked on DIY for large picture spaces!
This easy DIY gold frame is one anyone can tackle!
Gold Picture Frame DIY Materials Needed:
The large frame of your choice.
4 plastic cups to prop up the frame
A paint tarp/plastic covering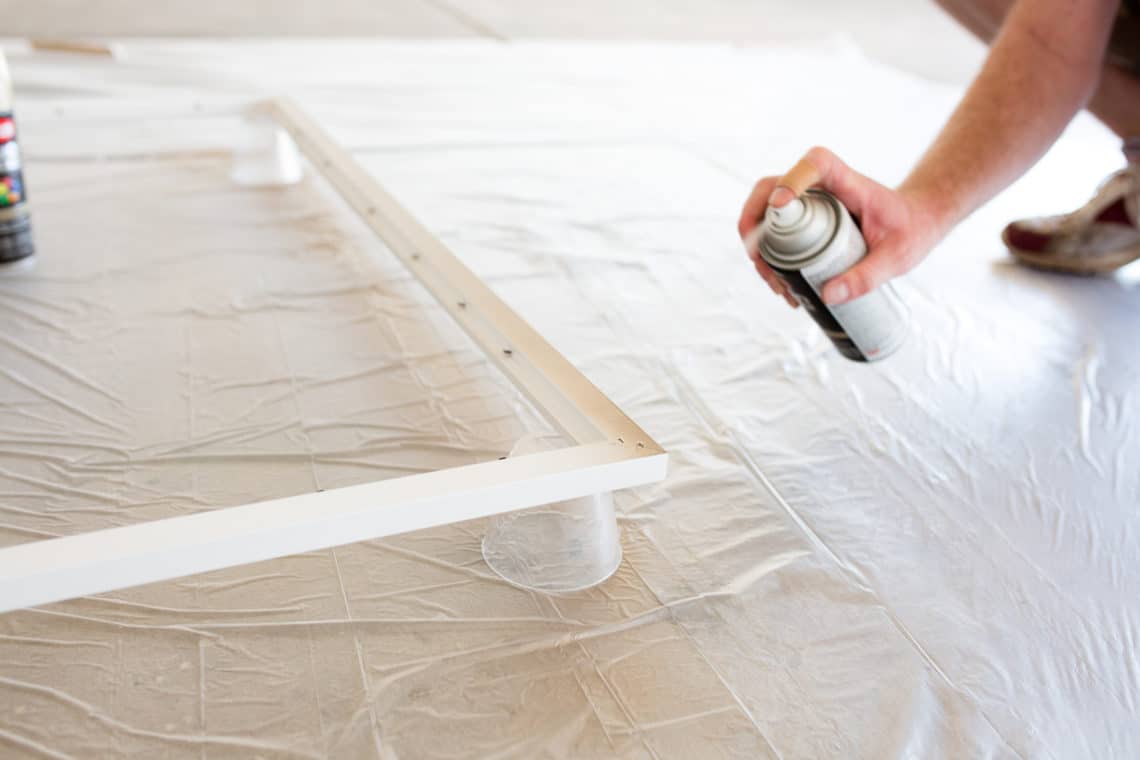 From there it's just finding a spot outside or a well-ventilated area and setting your tarp out. This is a good time to grab the proper safety gear such as goggles and masks as well. Start by propping up the frame with the paper or plastic cups, and letting the Krylon do its magic. This is a high-quality paint that applies smoothly and evenly. It may take two coats of paint, it may only take one. It's such a good value at an affordable price!
Large Gold Picture Frames
Let me give you one other tip why this paint is such a good idea. Gold frames can be hard to find in any size. It's particularly hard to find a large gold frame. Because of this, the few on the market are very expensive. I love that the Krylon paint goes on so smoothly that any color and shape will work as a starting point! You can look at any major retailer or any thrift store with new eyes. The paint will go on and work its magic!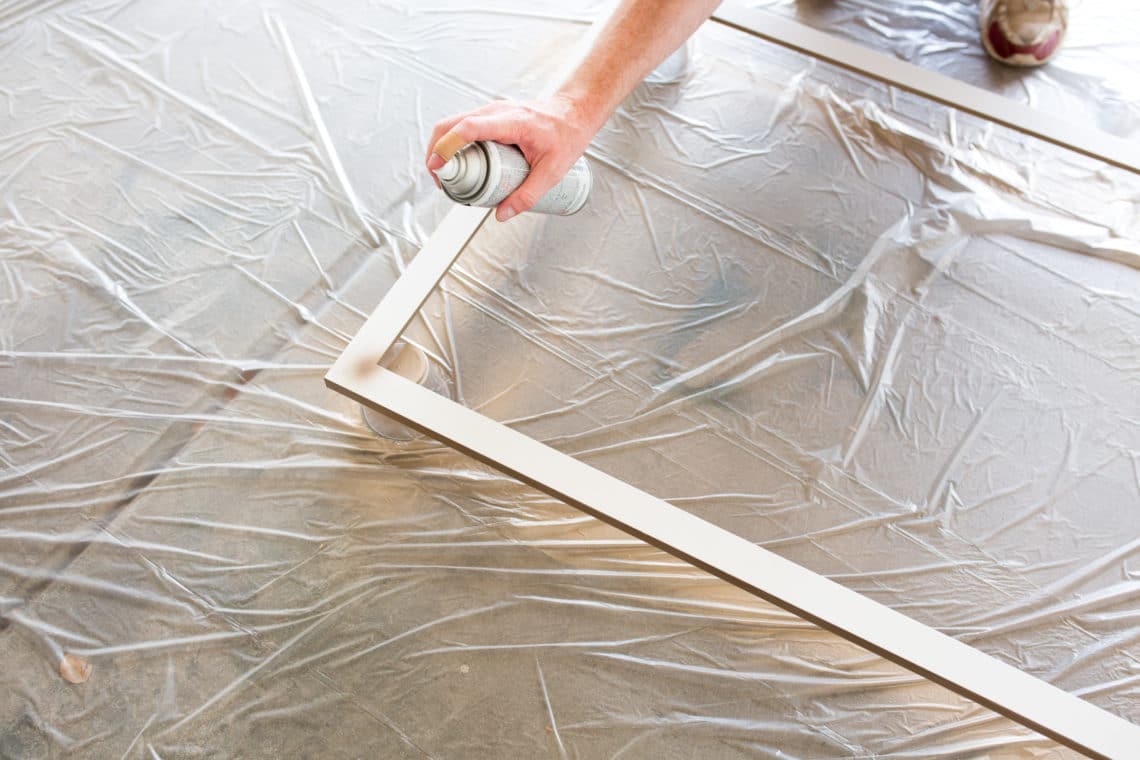 I also love the metallic Krylon colors because they are classy and make the frame look so chic. I often find with trendy colors like gold, each is a slightly different hue. It made me think a gallery wall was out of the question unless I bought the exact same frame for each picture. When you DIY a frame like this, you can make everything even and the same shade of gold (or the color of your choosing). Even if you went with several different frame shapes and sizes for a gallery wall, you're set with the same gold for each.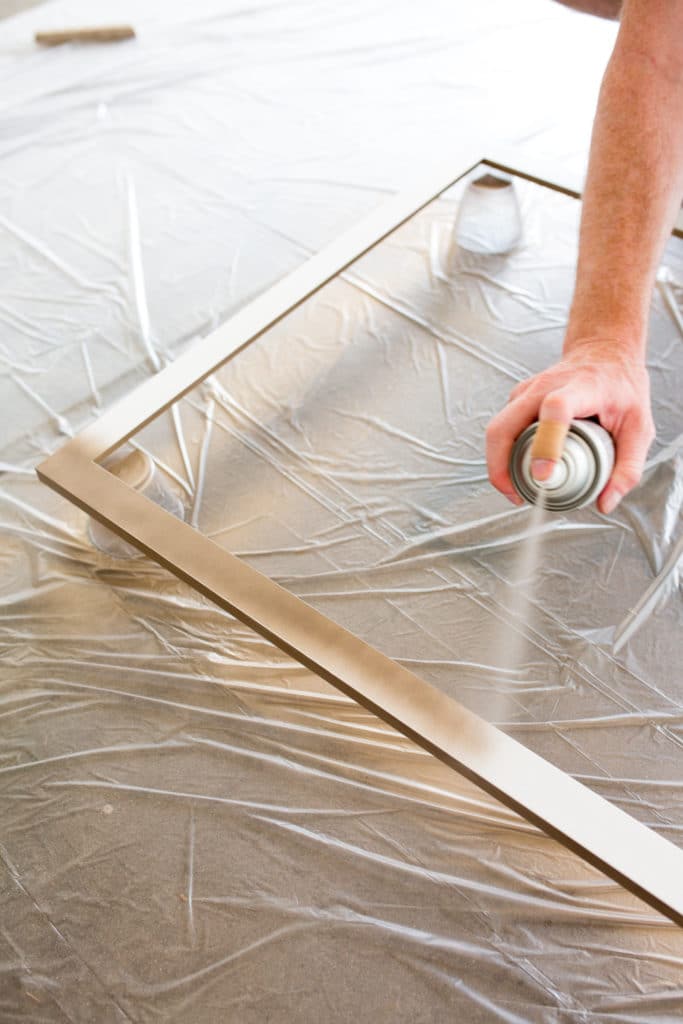 Wall Picture Frame
We went with two coats of paint and we were pleased as punch with the results. What took about five minutes to spray and 20 minutes to dry (per coat) came out the perfect gold frame to fit our space.
Instead of the $500+ pieces of framed art I was looking at, we were able to pull this project together for well under $100.
Now we have a space we love and enjoy looking at. And now when I work at my desk and look up to this wall, I see art that represents where I live with rich symbolism of a cactus and an agave plant. I also see a smart project that brought together a modern vision on a budget, and did it in only a few hours!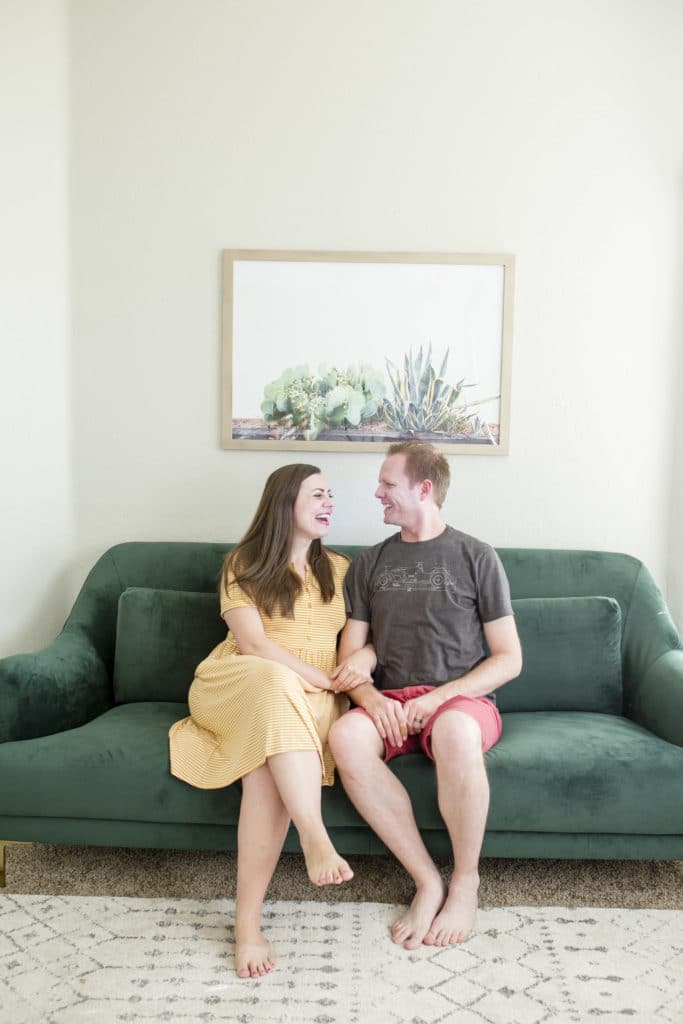 Get 365 Date Ideas!
We want to help you have the best date nights ever! Grab this FREE printable with 365 date ideas, a date for every day of the year so you never run out of ideas!