Year of Dates March: Spring Training Date
Spring Training Game
Price: $12-$120 per person, depending on game, date, and seats
Location: Throughout Arizona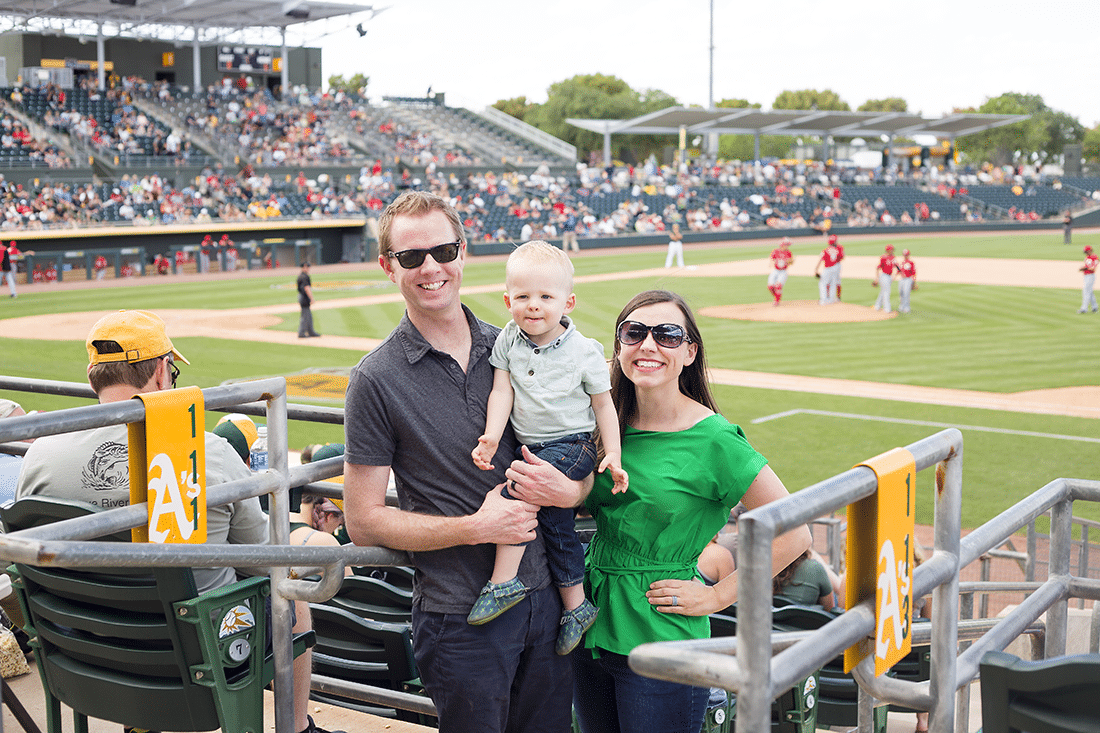 Last Christmas I gave Jacob a Year of Dates Folder with a file folder with a pre-planned, pre-paid date for each month of the year. In all the years we've been in Arizona, we've never been to Spring Training together. We love attending MLB games together, and that's always a great date, but I wanted to experience Spring Training together, and I figured this one we'd turn into a family date since most sporting events are family friendly, and this one we could do during the day.
Can I tell you I loved it for different reasons than a traditional game? First of all, it feels so much more intimate and accessible than major league games. Everyone seems closer to the field, and I could see the action even from the cheaper seats.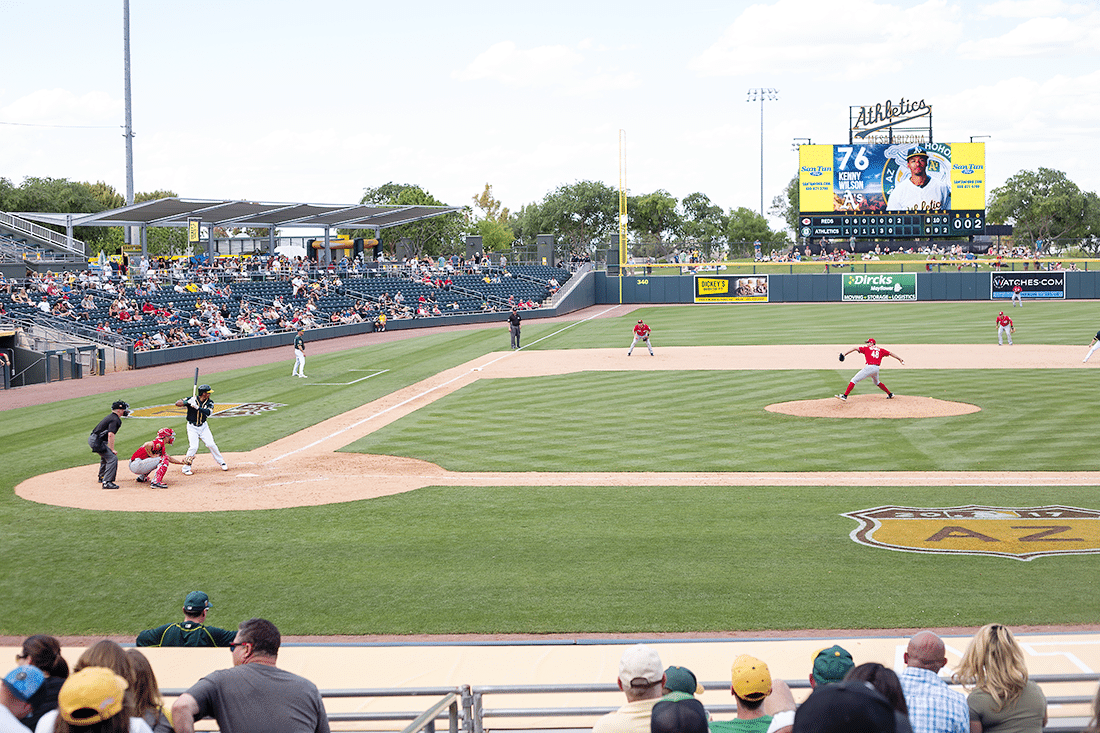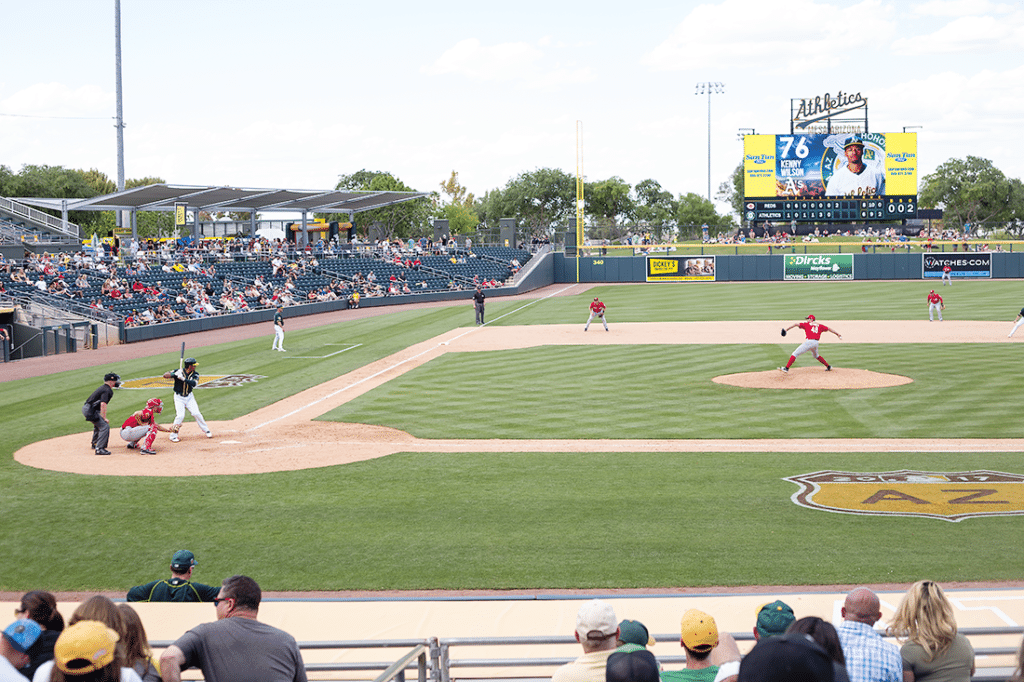 I also love going to different fields with different vendors. There's different food to eat, different fans from different teams, and people come from all over the world. It's fun to see how different crowds react and it's really fun to see die-hard fans who sacrifice a lot of time and money to travel just to support their team. It takes shouting bad calls to a whole new level with these fans, and it had us laughing every time!
But don't worry, you can still find a classic hotdog and drink and get the same food and experience if that what your heart desires.
Several games are cheaper during Spring Training versus the regular season, so if money is tight, it's a great way to be able to afford a game. Plus it's hard to find a bad seat, we found the higher up seats had more shade and made it feel pleasant and fun instead of very hot in the blazing Arizona sun. I'd add that as a tip, look for seats you think will be in the shade, it makes all the difference!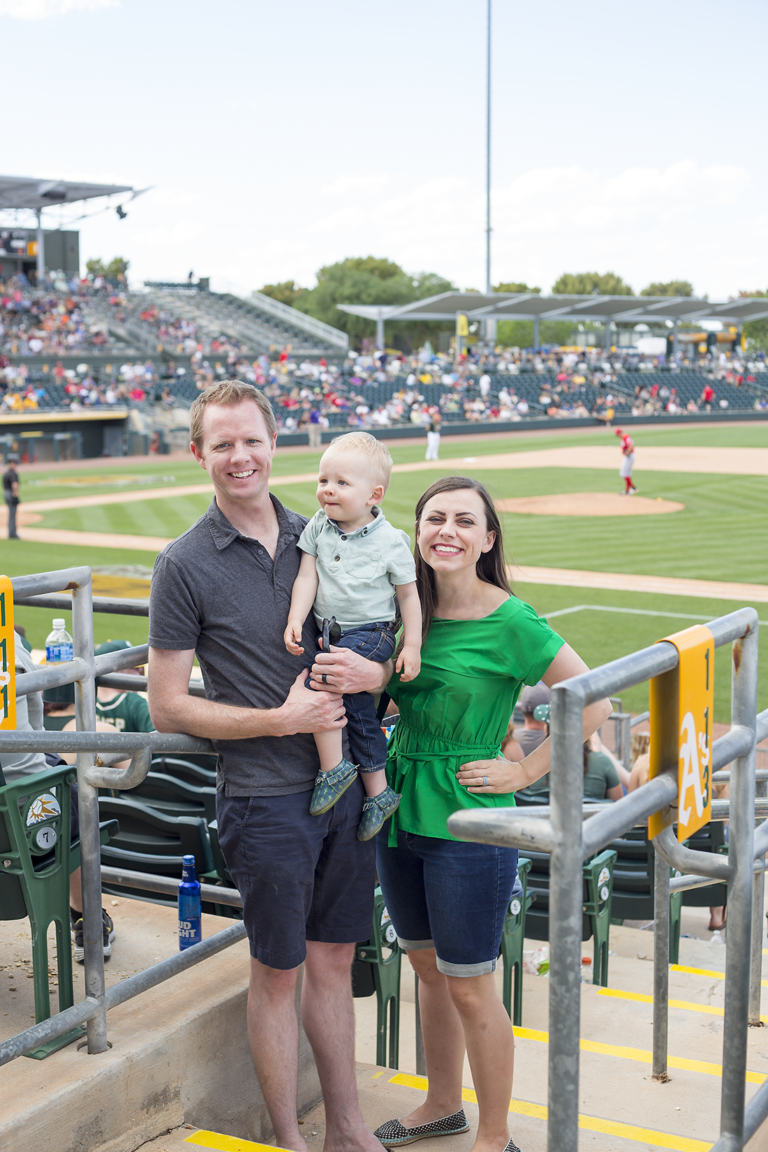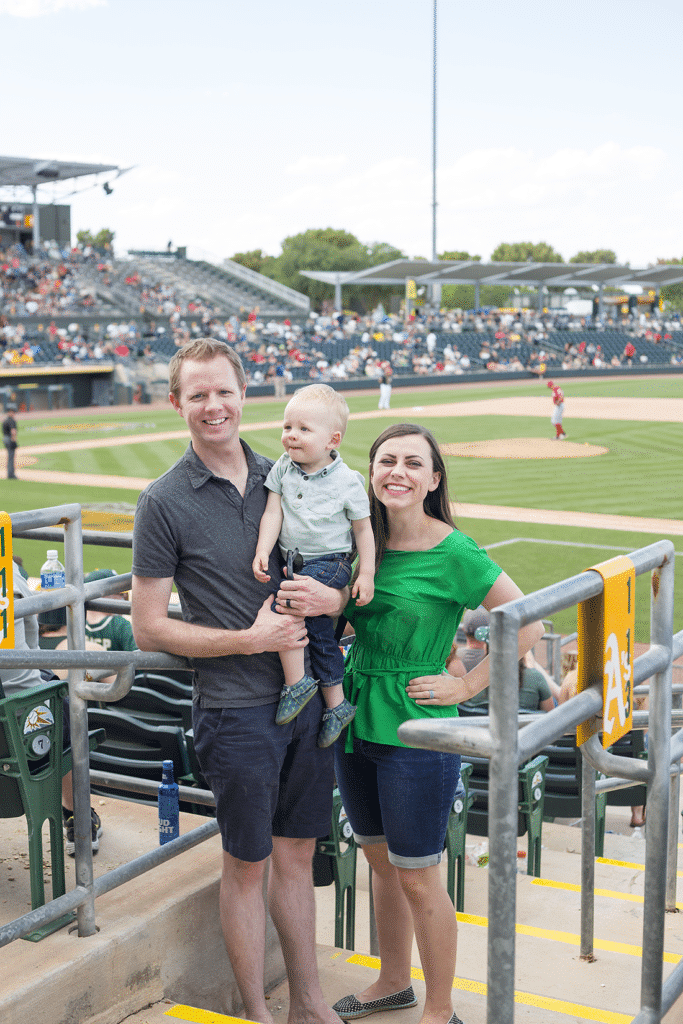 I love that there's a smaller crowd too. If you want to bring kids to a game, this is a fun way to make it a little easier on yourself with fewer people.
But I also really love predicting team all-starts for the next season. Even though we went to a game that didn't involve our home team, it was fun to overhear others debate and to start to research several players. It makes it feel exciting and helps you feel like a part of something you wouldn't otherwise.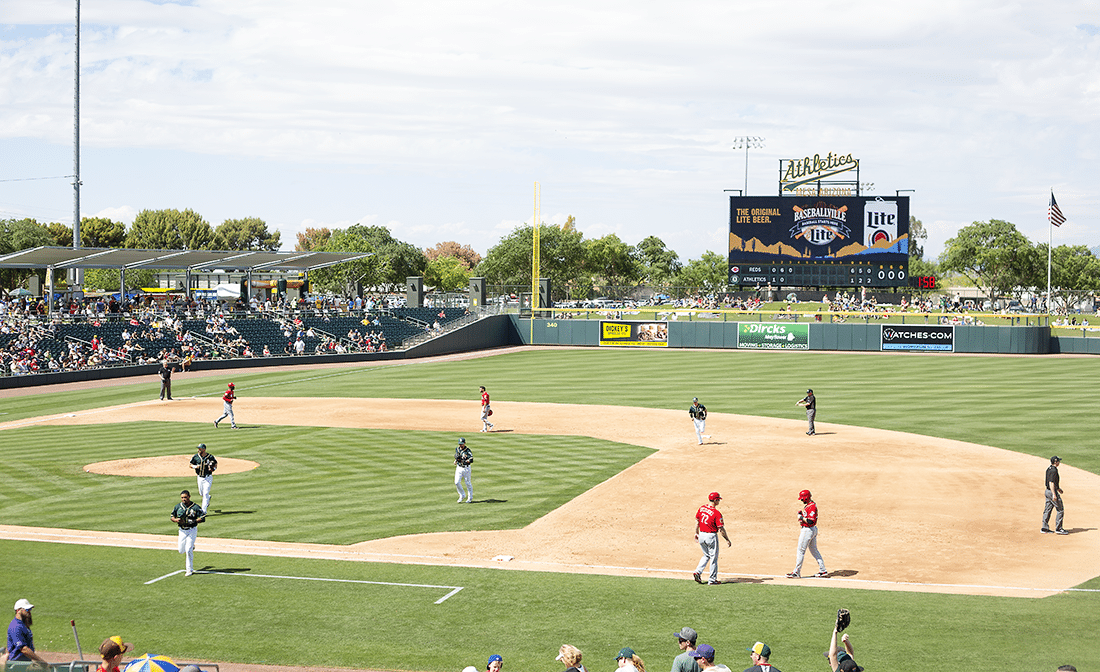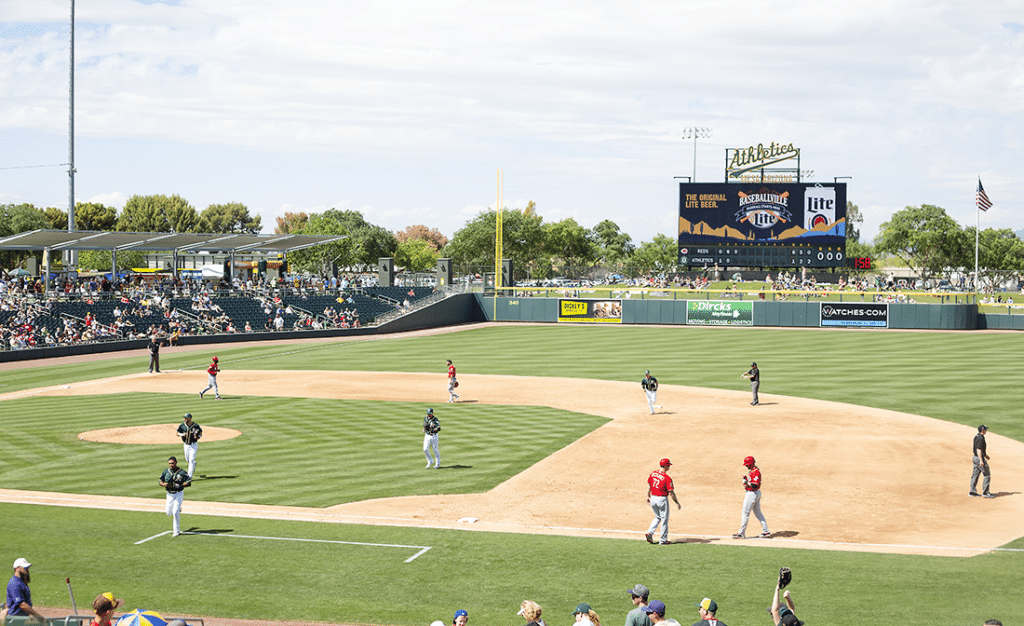 But most of all, I love that there's plenty of entertainment, and plenty of quality family time and quality date time to be had during these outings.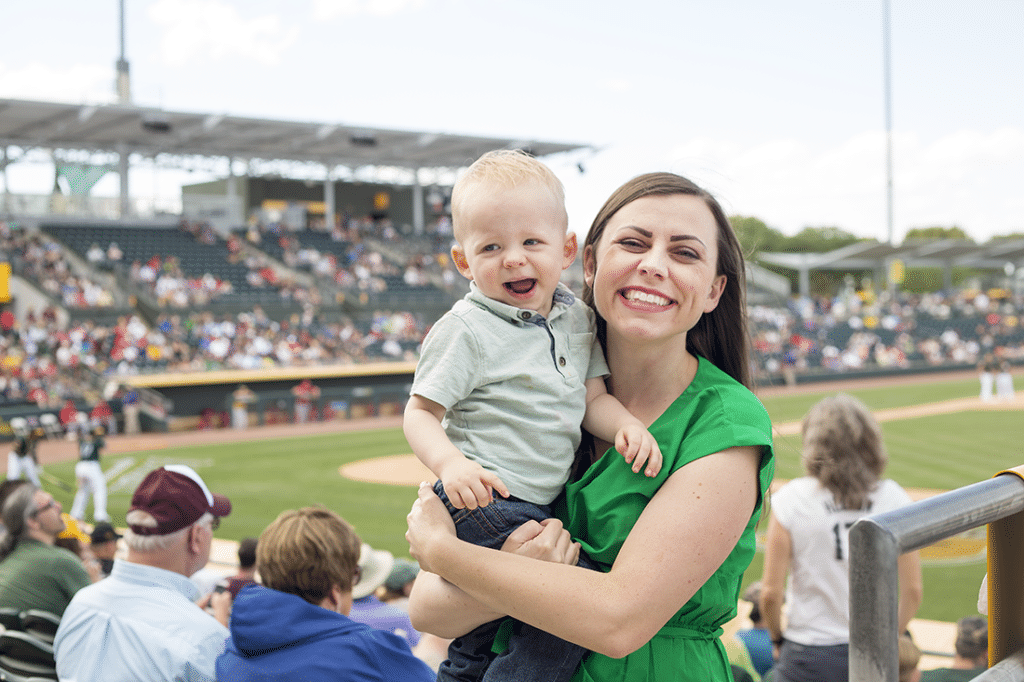 Get 365 Date Ideas!
We want to help you have the best date nights ever! Grab this FREE printable with 365 date ideas, a date for every day of the year so you never run out of ideas!