Living in a Commuter's Metro- Tips For a Better Drive with Kids
Tips for commuting with kids in tow! Try these tips for a better drive with kids to make your commute a lot better for the entier family!

We love family adventures!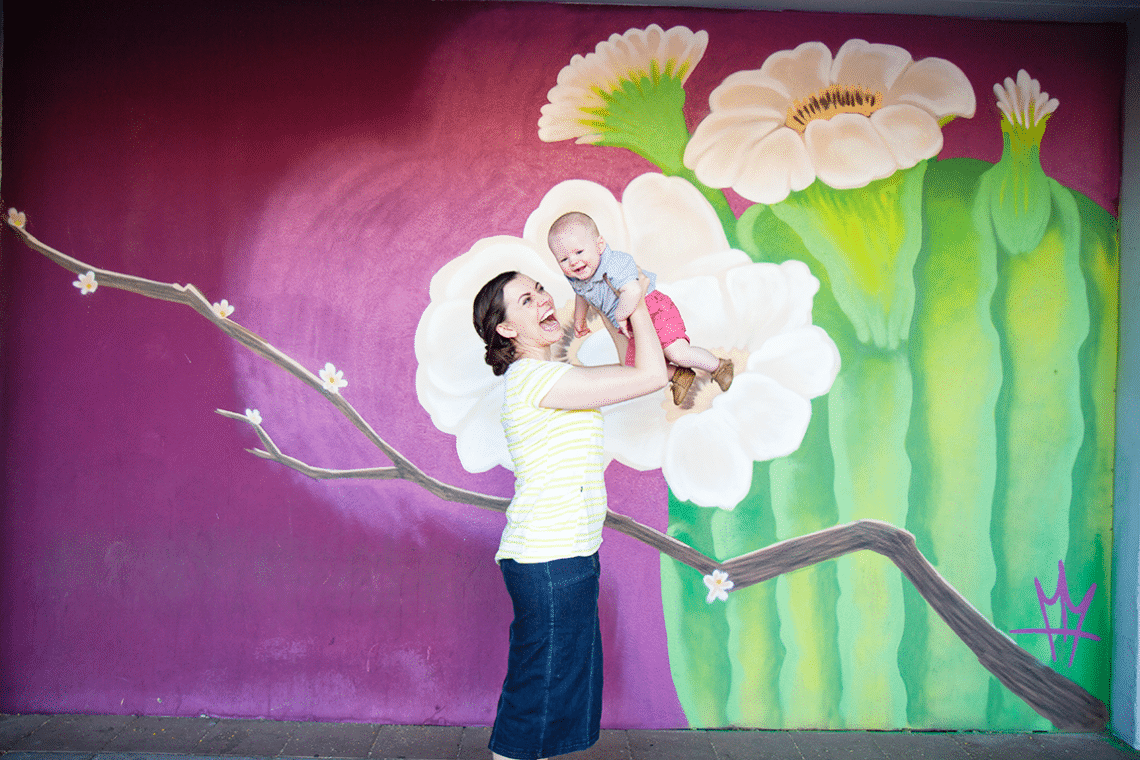 Phoenix is a commuter's city for sure. There are very few people who get to live even 10 minutes from their office. Particularly those with families know that a commute is likely in the equation. We love visiting the East Coast and Europe and pretending we're in a metro city, but the reality is we're in a commuter city and that means there's more time in the car than most of us care to admit.

We also love to meet Jacob for lunch, which means a lot of fun quality time with dad, but they also mean at least an hour in the car, if there isn't traffic or an accident. Every time I jump on the freeway I kind of take a deep breath and just pray the pacifier stays in and no issues happen, because it can be tough to pull off the freeway and get back on. As we've realized how much time our little guy spends in the car, we've learned there are a few things that make a huge in difference in the quality drive the entire family has, and wanted to share a few of our findings that help make road trips and daily trips for those of us in commuter cities even easier!

1. Map out directions before you get there. There's nothing like getting half way to a location and then having to fiddle with a phone to try to get directions. Even worse, there's nothing like dropping a phone when you need directions. But really it's about getting where you want to go and getting there safely, and knowing where you're going.

2. The ability to see the baby. Get a baby mirror, or a baby cam for the car. You can keep your eyes on the road and get a glimpse of the baby while you drive safely.

3. Bring a toy, and preferably a new toy for the baby. That doesn't mean you have to go out and buy one every day, but that does mean you should rotate some toys so a toy feels new-to-them. The excitement of the toy keeps them distracted and helps keep them in a good mood!
4. Bring entertainment for the big kids too! I love to stash a few sticker books, a travel activity, or a book for my kids. When they have something to keep themselves occupied, we all have a better trip!

4. Even if you're off to eat, a snack before you leave makes all the difference! Hearing crying for a 45-minute drive when we could have taken 2 minutes for a snack before we left makes me feel like I missed the large flashing lights that were right in front of my face. It doesn't have to spoil dinner or lunch, but a small snack so they feel topped off enough to be pleasant really helps!

5. Music/audiobooks! I'm going to do all I can to not to listen to the pop kid albums, but maybe that's just a part of the job description. I am trying to find music we both enjoy in the meantime, like right now The Beatles get Mack bobbing his head, and that's something that helps him feel like the car is a more enjoyable experience. As he gets older and understands more I definitely plan to turn on some audiobooks in the car as well!

6. Adjust the temperature before you go. It's hot in Arizona, and if I can cool the car before we start I have a much happier baby. If the AC is too cold, he'll cry and we'll be stuck. Know what is comfortable for your kids- climb in the back sometime and experience it, and try to get the right temp.
Get 365 Date Ideas!
We want to help you have the best date nights ever! Grab this FREE printable with 365 date ideas, a date for every day of the year so you never run out of ideas!