Most Comfortable Shoes for Women to Compliment Your Style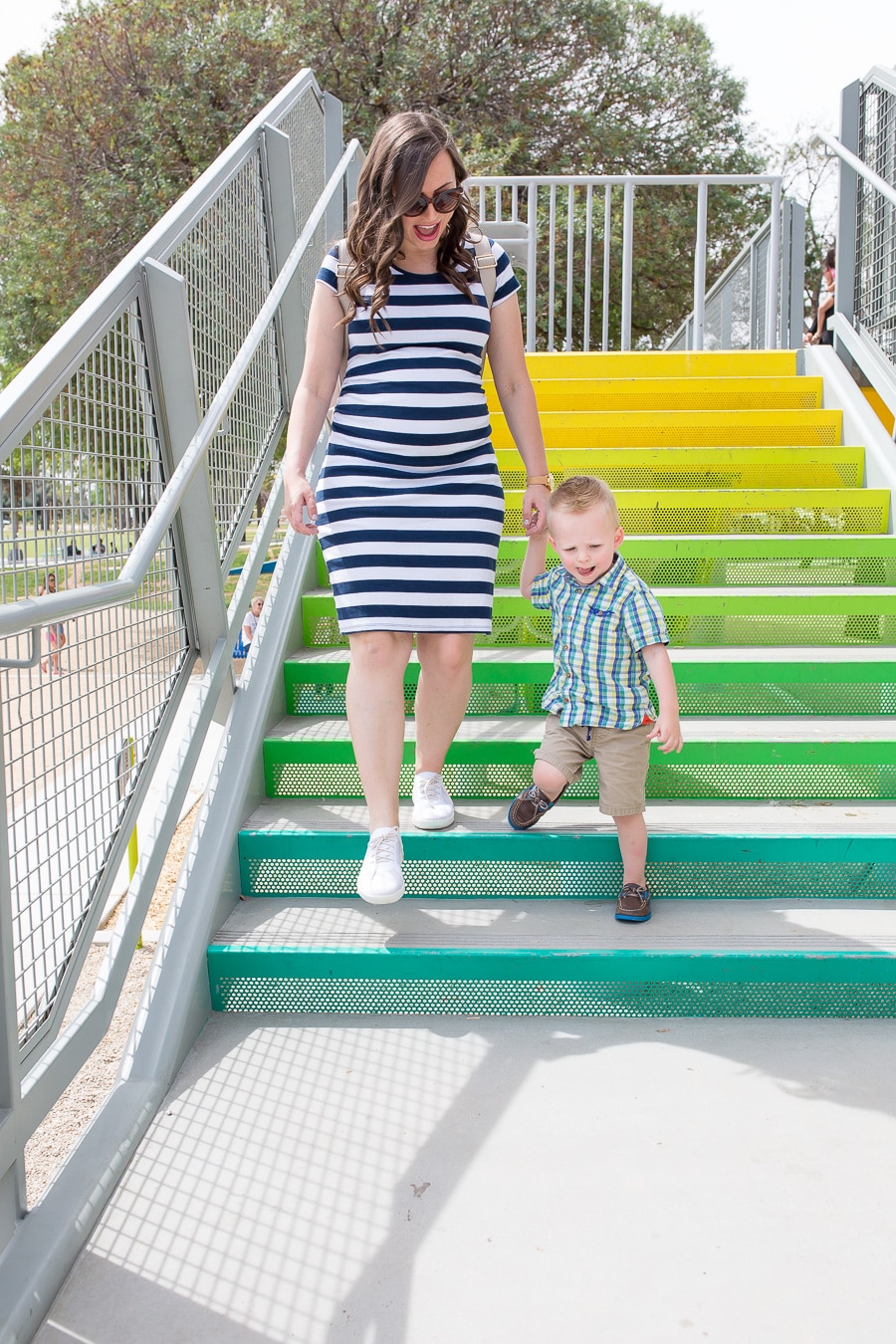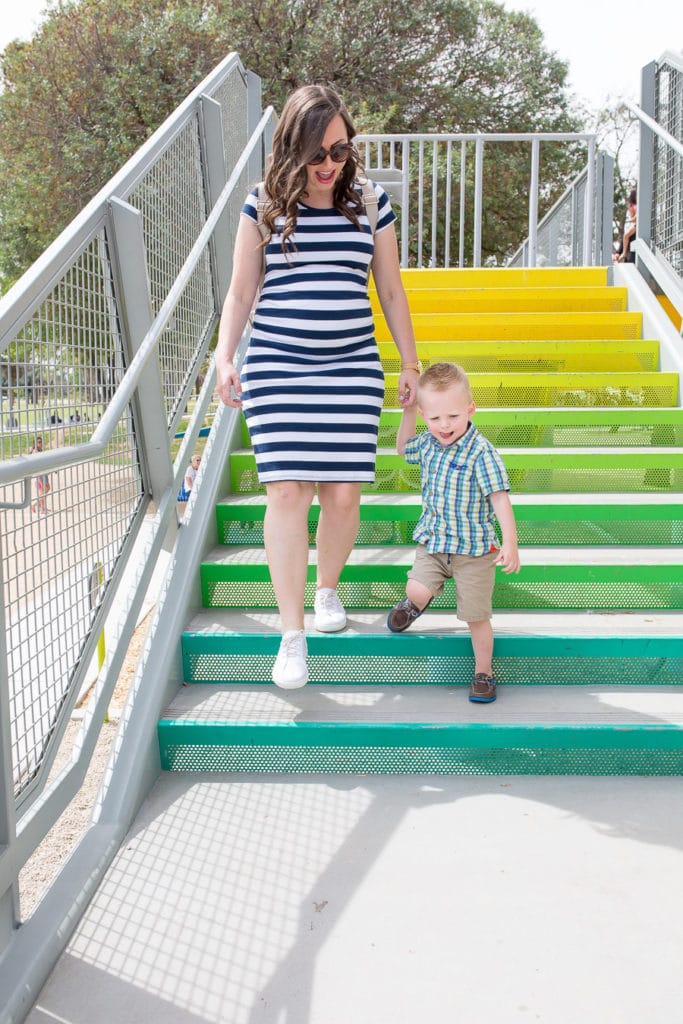 Sponsored by Zappos
…but my love of the most comfortable shoes for women is all my own!
When I became a mom, I knew I never wanted to let me wardrobe slow me down from basketing in every moment with my kids. I love that outside of asking my own mother to jump in the pool after she'd just washed her hair, she was up for anything at any time and her appearance never took precedence over fun! The good news is, I've learned you can be a stylish mom and you can still feel comfortable enough to have all the fun and participate in all the activities. It just takes the most comfortable shoes for women that every mom can look and feel good in!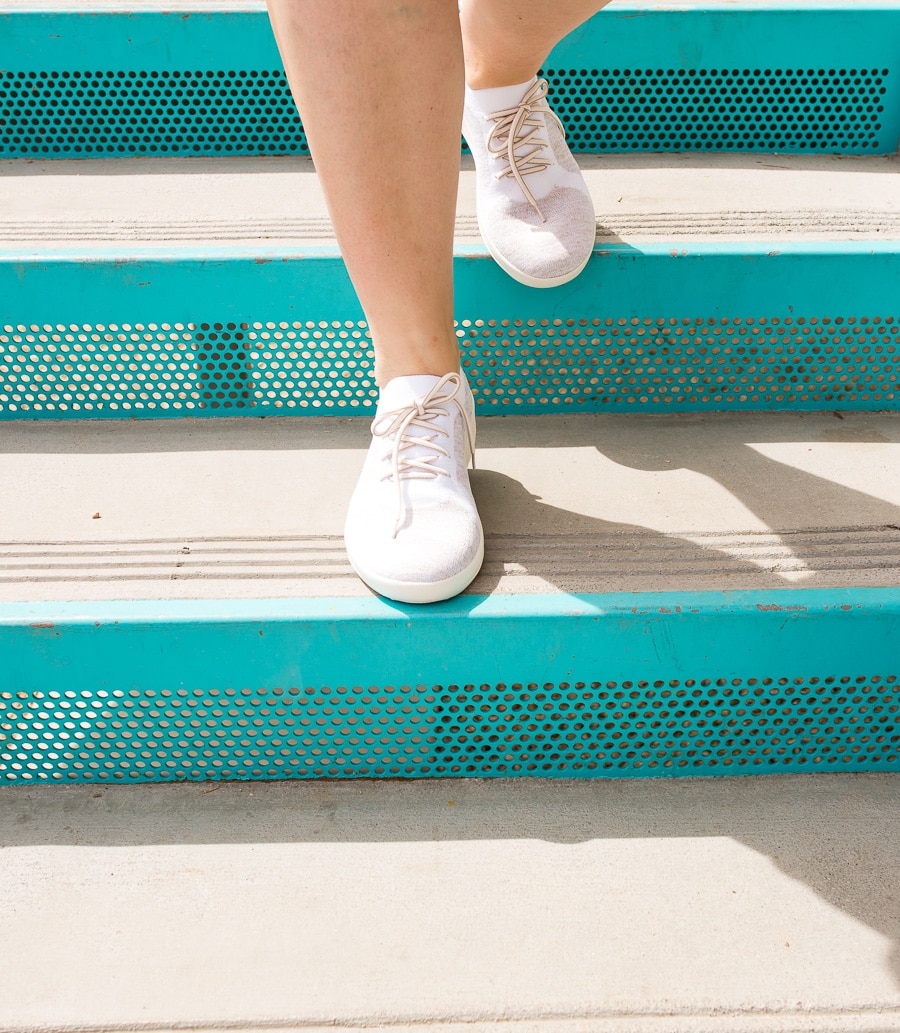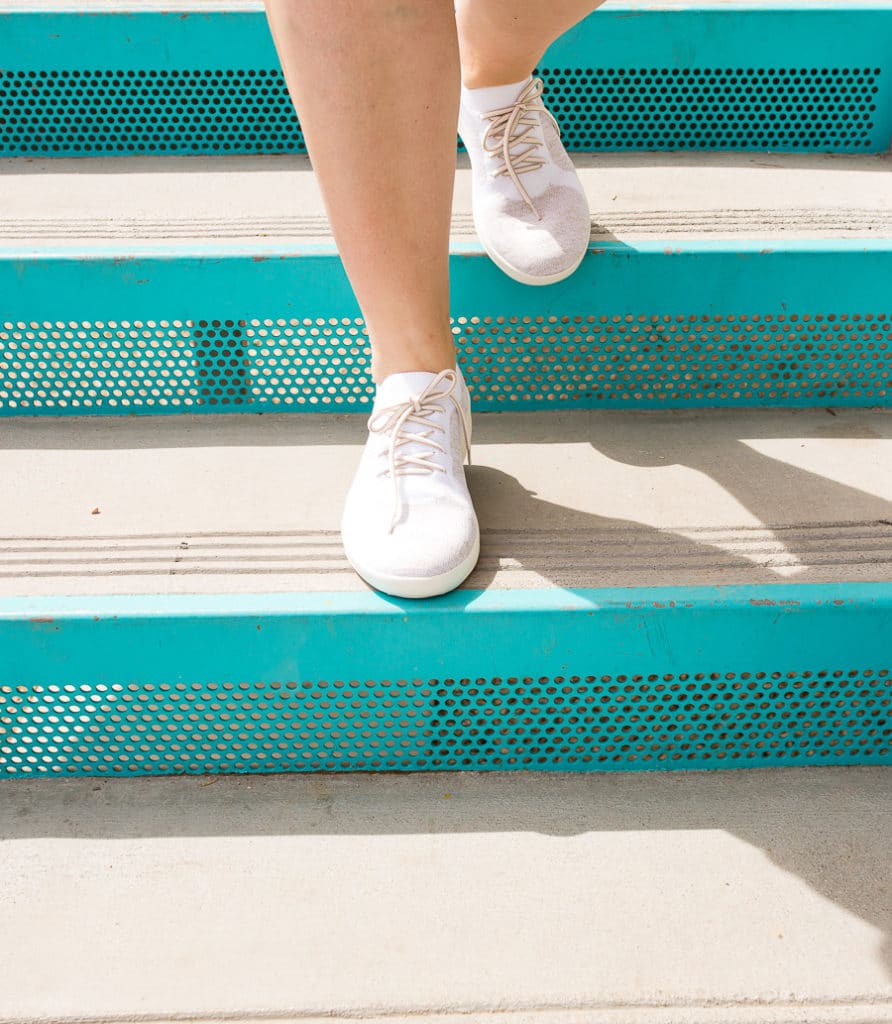 The Most Comfortable Shoes for Women
I first found FitFlop when I was looking for a pair of shoes that I could walk around Europe in ease. I know my feet swell quite a bit when I'm putting all those miles in. Shoes for swollen feet that I felt great in were a must! I tried on FitFlops and felt like I was walking on a cloud! I always kept them in the back of my mind as shoes that were perfect for travel, but also some of the best shoes for pregnancy too!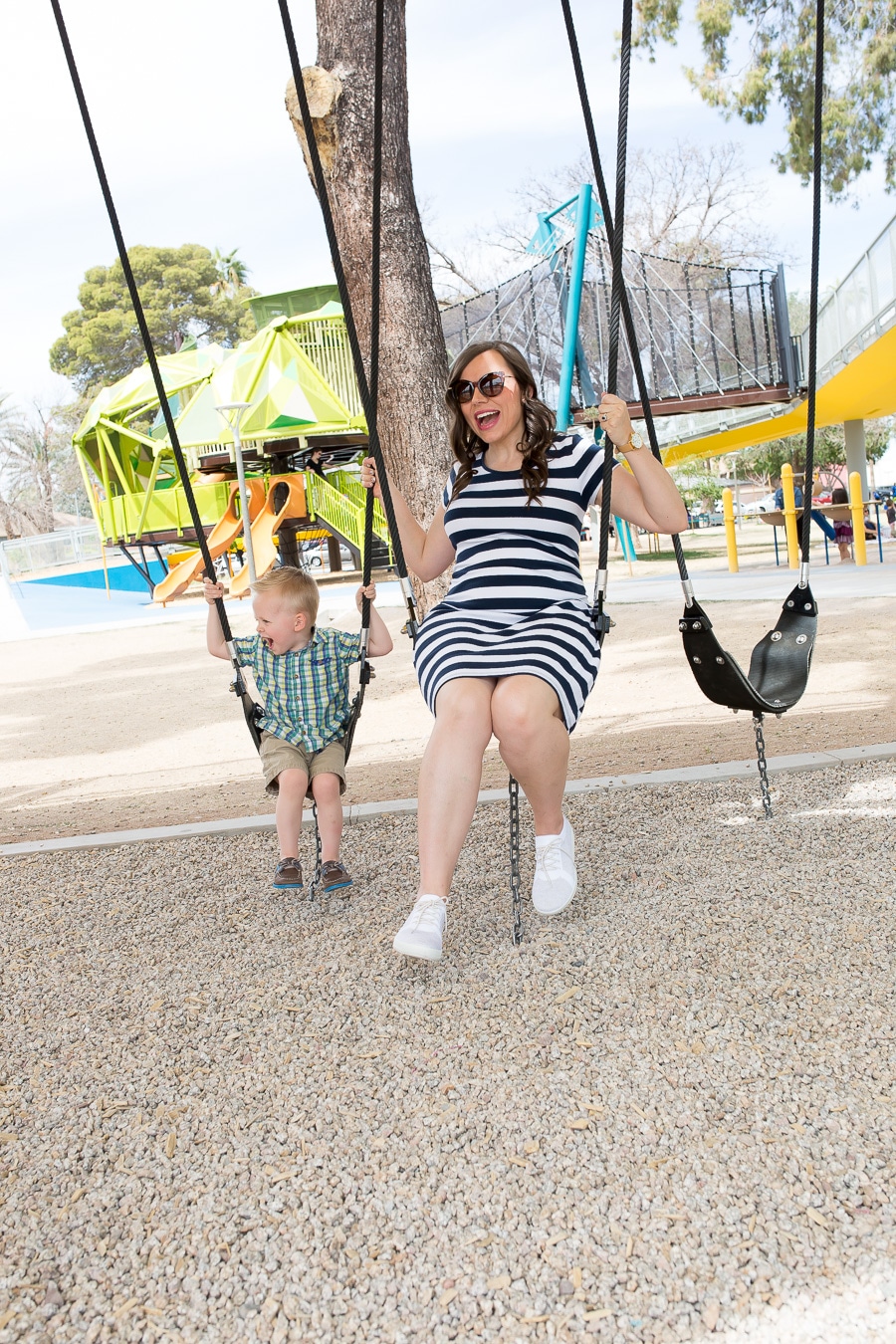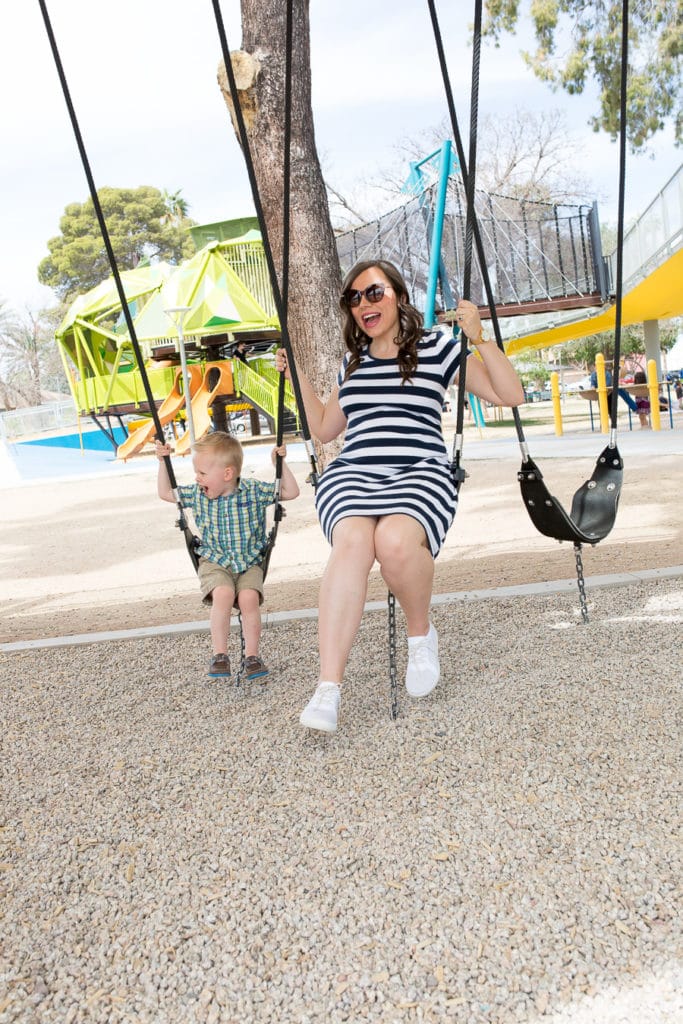 Cute Shoes Perfect for Pregnancy Shoes Too!
Let me tell you, pregnancy shoes that keep my feet feeling great and help me keep up with my toddler on even the most active of days are the greatest thing! I love how many FitFlop styles there are on Zappos. I really love how easy Zappos makes shopping with quick delivery and free returns too. I can get my perfect shoes in a few days, ready for our next family adventure.
But shoes that make me feel cute as a mom and keep my feet feeling amazing are the true winners. I can log miles and still feel fantastic. FitFlop delivers extraordinary comfort by absorbing shock and diffusing underfoot pressure. That's just one of the reasons they are so comfy! I'd love them not pregnant, but I love that these are some of the best shoes for pregnancy too!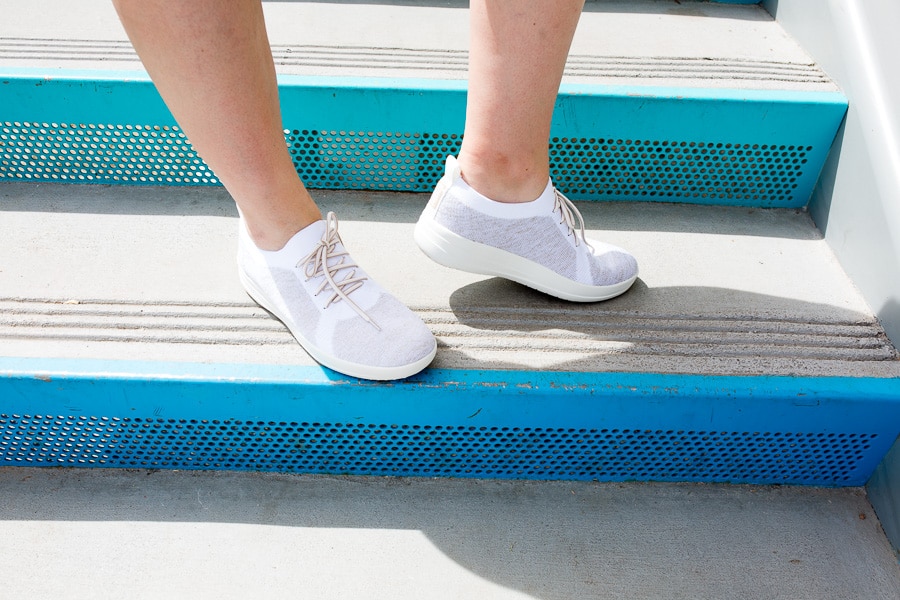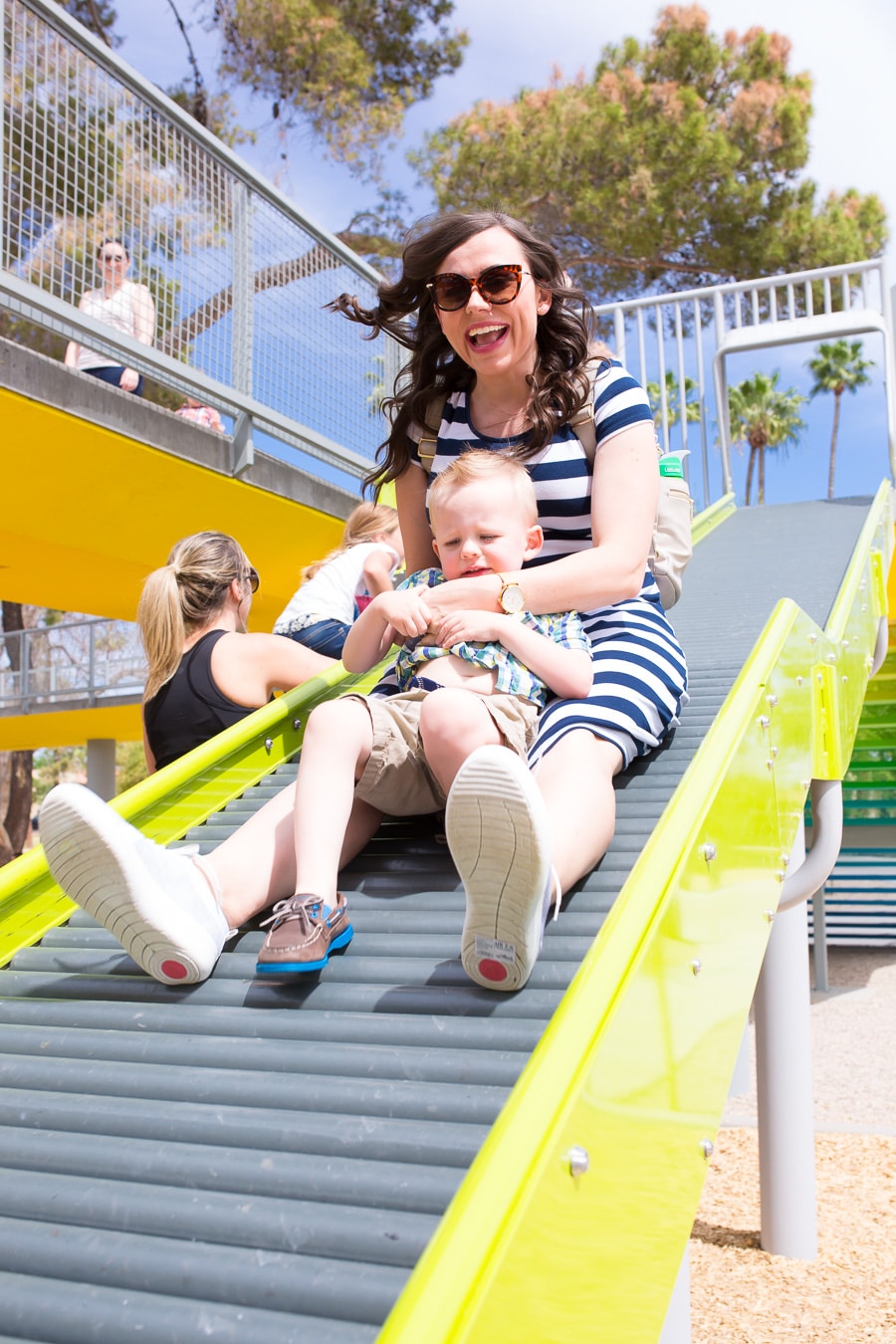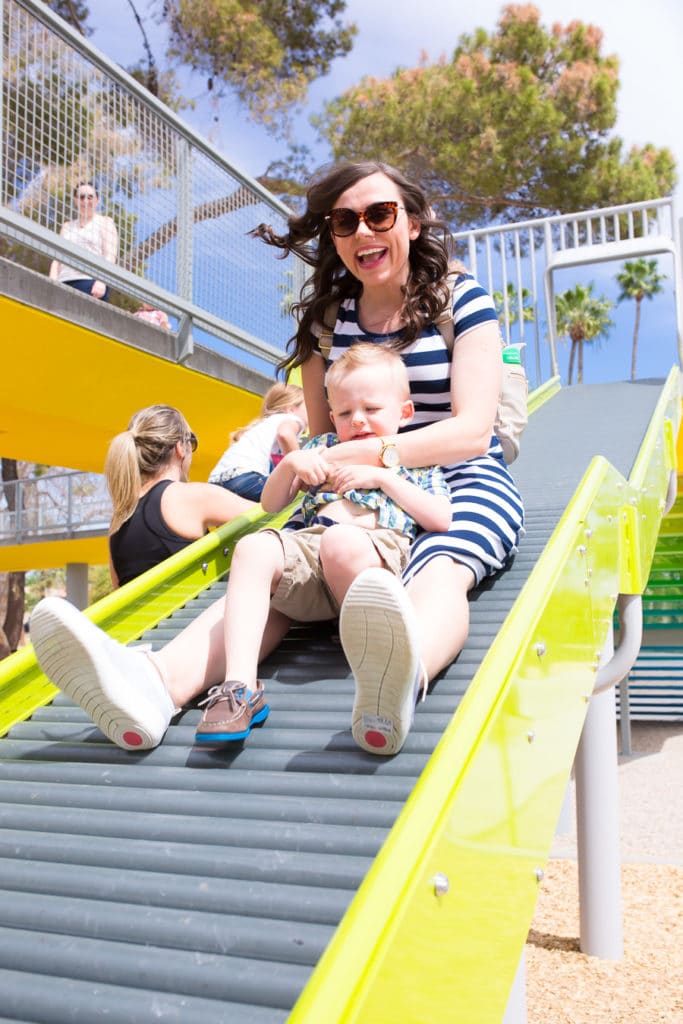 Stylish Mom Sneakers
These active Uberknit sneakers are so amazing, and come in so many cute colors! I had a hard time deciding, but ultimately decided you can't go wrong with a classic white sneaker. The fun details with gold accents (they had silver too!) made me swoon. I knew I could pair them with anything and they'd look great and feel great.
I also love that there's some knit stretch. They stay in place and aren't going anywhere. But if you find yourself with feet that swell, these shoes hold up perfectly as shoes for swollen feet that you can still feel great in!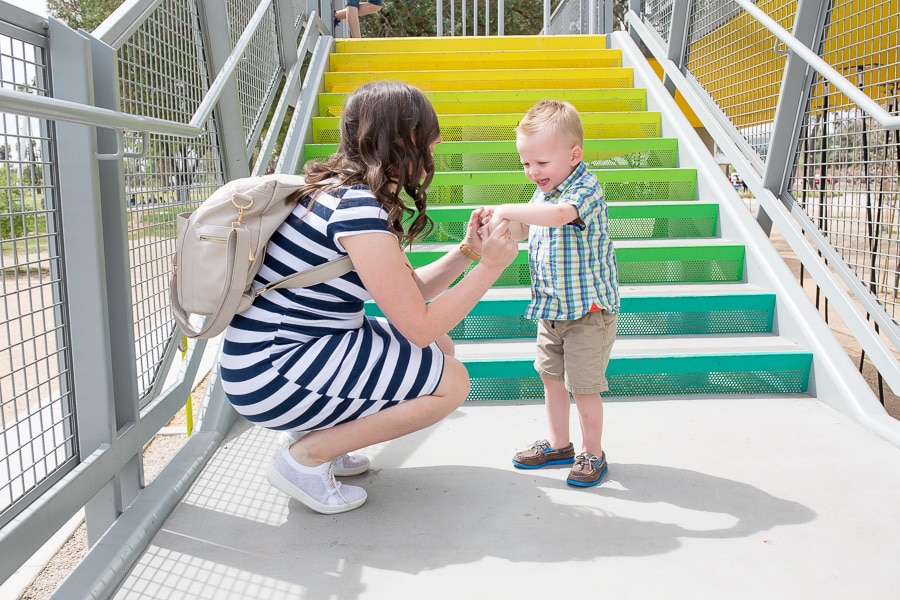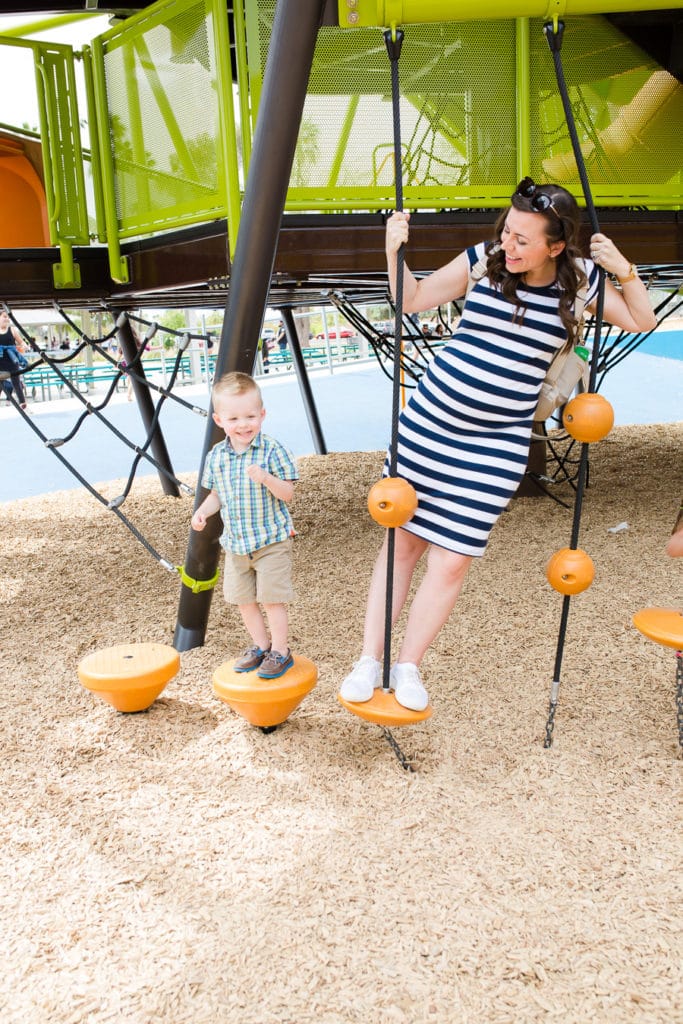 If sneakers aren't your thing, you should definitely check out all their other styles. FitFlop shoes are engineered for all-day comfort, fashionably fit for all wearing occasions, and all their shoes show it! They have pretty much anything you're looking for at Zappos. And you can feel confident in the most comfortable shoes you'll own!
Like this women's fashion post? You may love these:
Stylish Mom Outfits- and My Favorite Shopping with Kids Hack!
Best Women's Walking Shoes for Travel
Pregnancy Overalls: The Trend to Rock
Get 365 Date Ideas!
We want to help you have the best date nights ever! Grab this FREE printable with 365 date ideas, a date for every day of the year so you never run out of ideas!