3 His and Her Summer Date Night Looks for Under $50 with Kohl's
We love looking our best for dates, and thanks to Kohl's for sponsoring this post so we can share 3 ways we do it.
There's a reason "Summer Nights" all about summer loving was such a hit song, there's just so many fun, romantic things that happen this time of year! With the heat staring us down and so many fun opportunities, we love the challenge to stay cool while trying hard to look hot for each other. And doing it on a budget, that's even better! I love when I can get an entire look for a great price, and Kohl's has so many great deals with sales and promo codes it's easy to get these looks for $50 or less!
I admit it's been a little while since we've shopped at Kohl's, and we were both so pleasantly surprised by how much it has changed and how many modern and amazing brands are offered there! There's really something for every taste, and they have so many fun pieces that it was pretty hard to narrow them down to our three favorite for three different dates. Somehow we managed, and we're here to share three affordable his and her date night looks for three different types of dates we hope you find yourself on this summer.
Look #1- The Casual
For all the activities that are in the glaring sun, all the low-key non-dress code events, and all the casual activities like poolside parties or dates to the movies, there's nothing like the perfect light-weight casual look. I always look for breathable fabrics, avoiding layers, and pieces with a little bit of fun detail or print to make it still feel put together and stand out.
This shirt is a new favorite, it's as lightweight as can be without being see-through. The pleats on the neck and the bow in the back make it feel super romantic and pulled together, and it's as comfortable as the softest t-shirt. Did I mention it comes in 13 colors?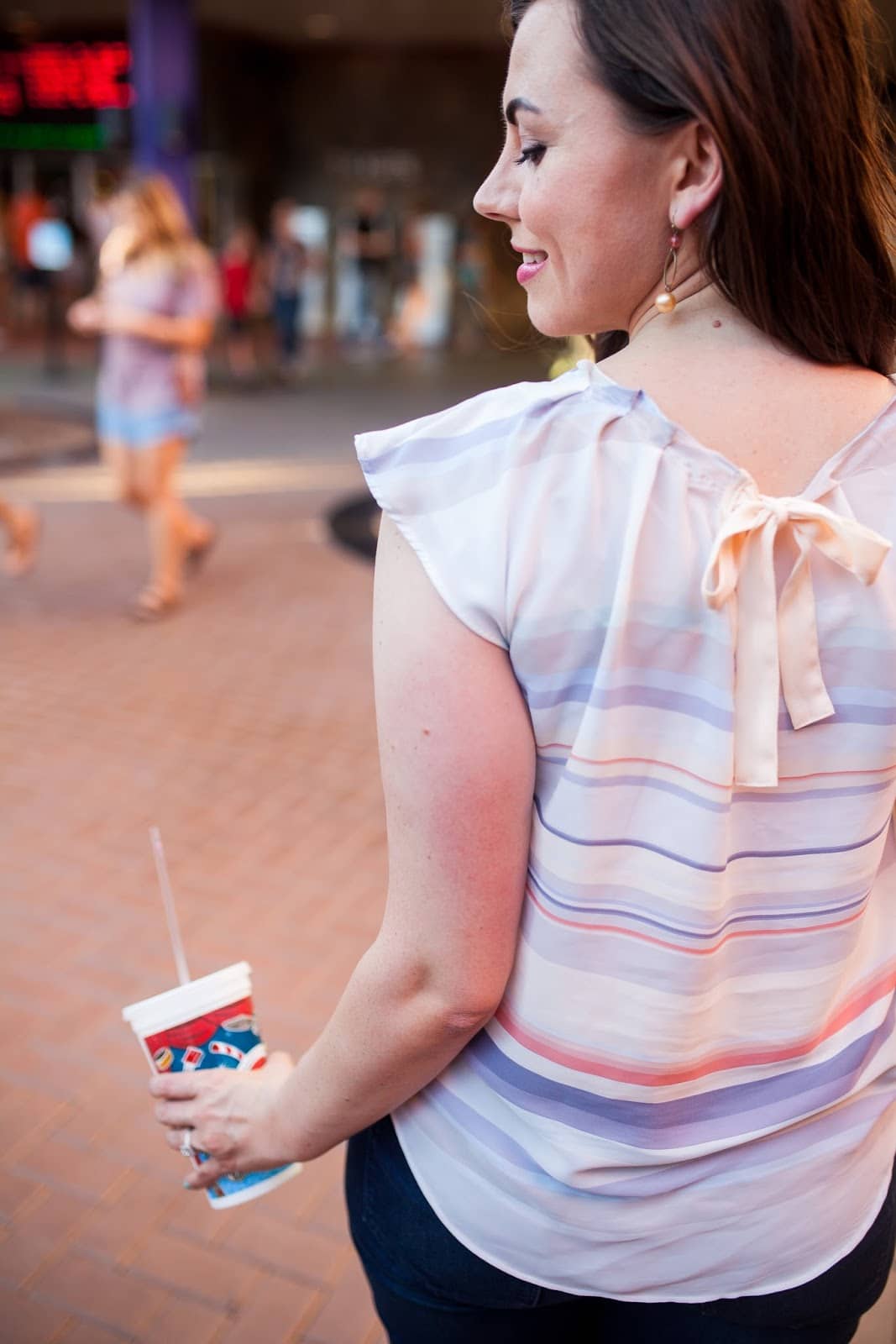 We grabbed a trendy print for Jacob's shirt and and comfy yet structured shorts for both of us and felt ready to feel polished even on the most casual of dates.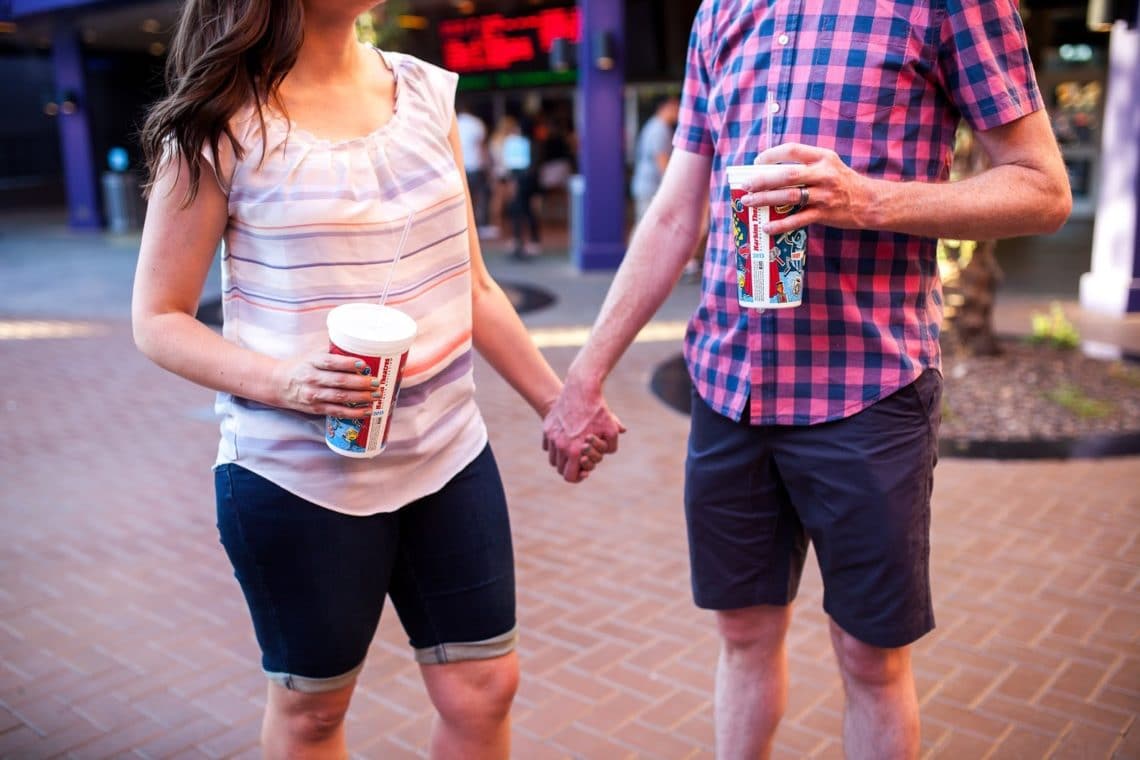 Look #2- Dressed Up
Wedding season, anniversaries, and maybe the occasional nice dinner on the patio merit a little bit dressier look that still keeps things cool.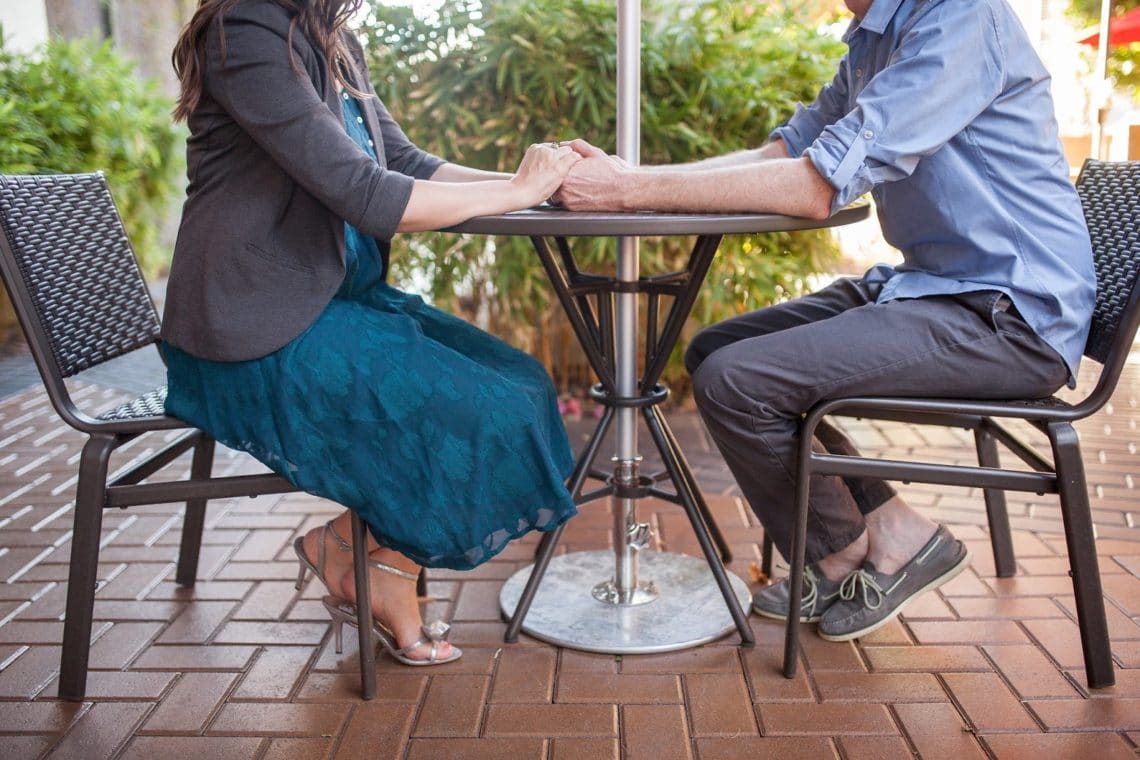 I love finding dresses that can stand alone, and can be dressed up or dressed down, and this one by Lauren Conrad has gorgeous detail that lend to any spectrum of formality. In all fairness, the price on this one alone is closer to the $50 mark, but it's still worth it for just the dress- but the blazer kept it a little more covered, which is a little more my style.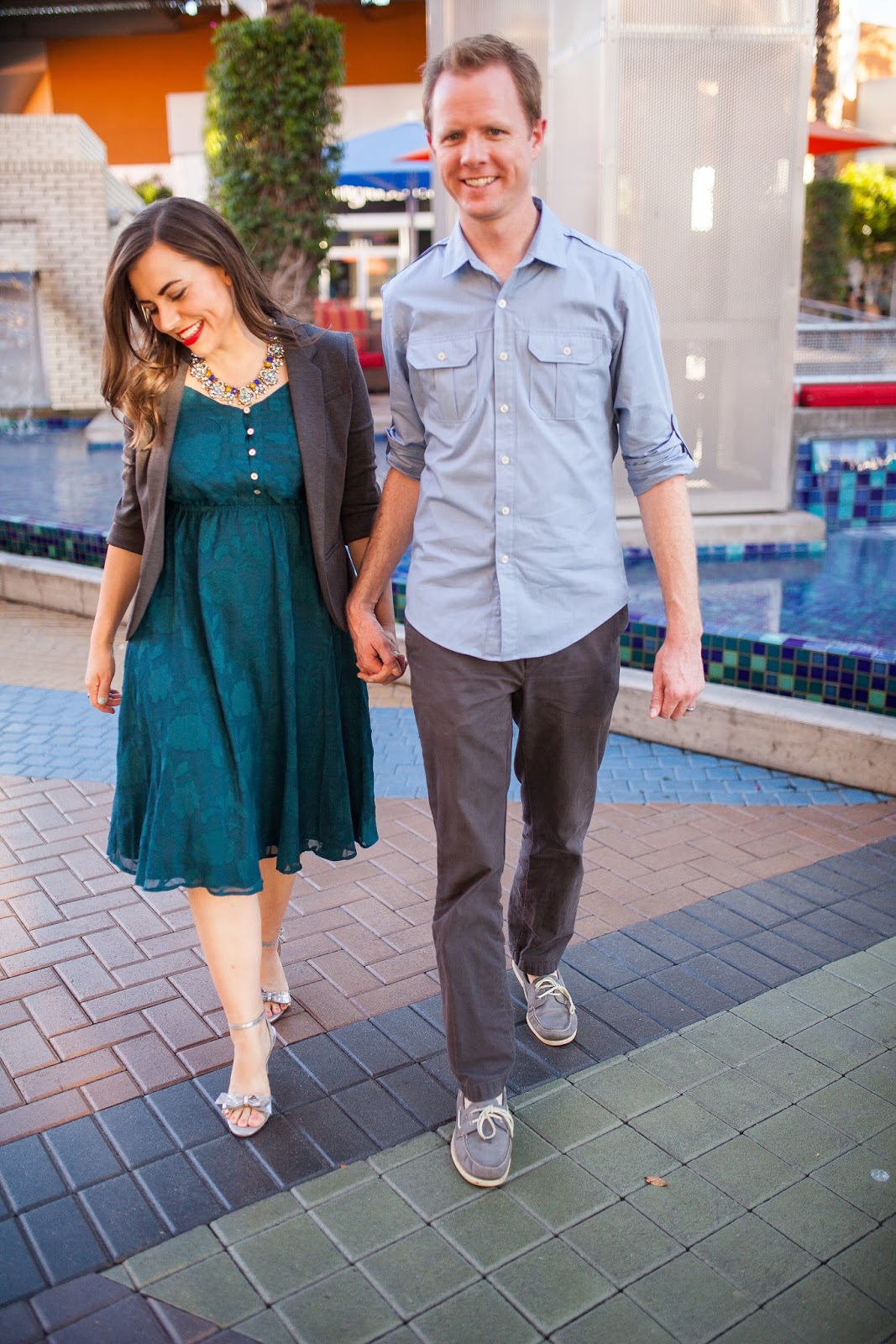 We kept Jacob in a shirt that does double duty too- easy to pair with dress pants or jeans, and can pass for a wedding guest shirt with a suit too. A classic shirt in a classic color is always perfect for date night looks, and something I think every guy should have in his closet.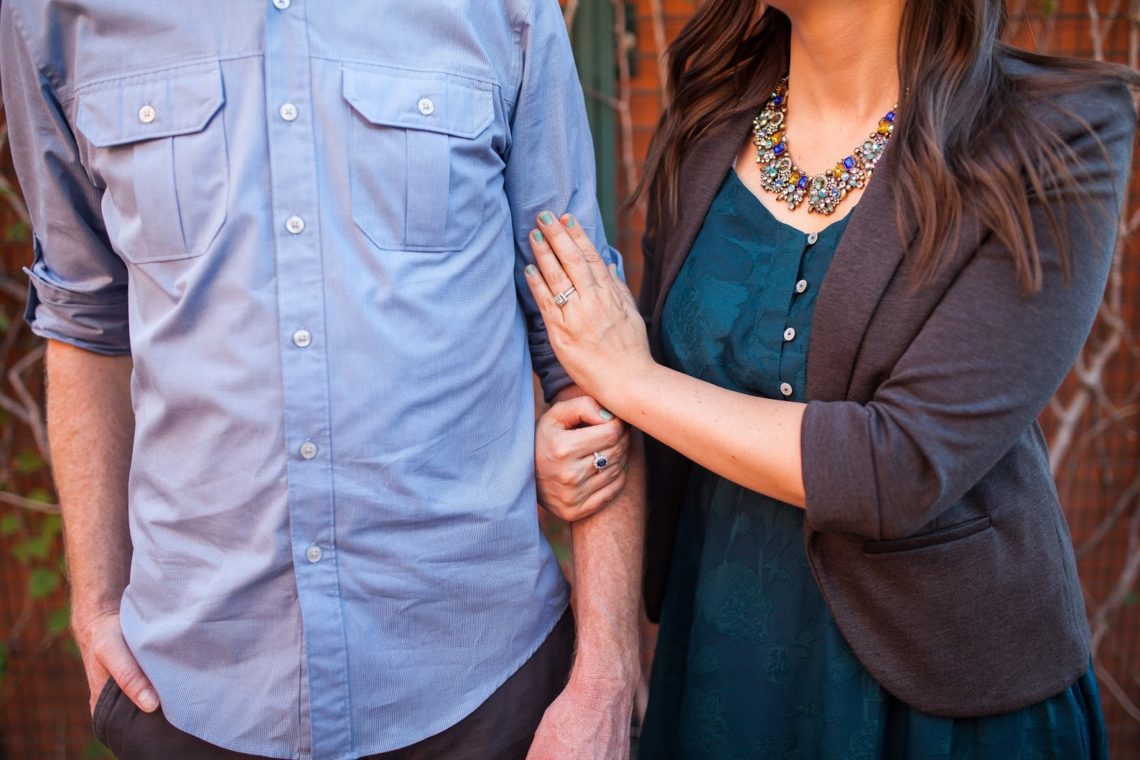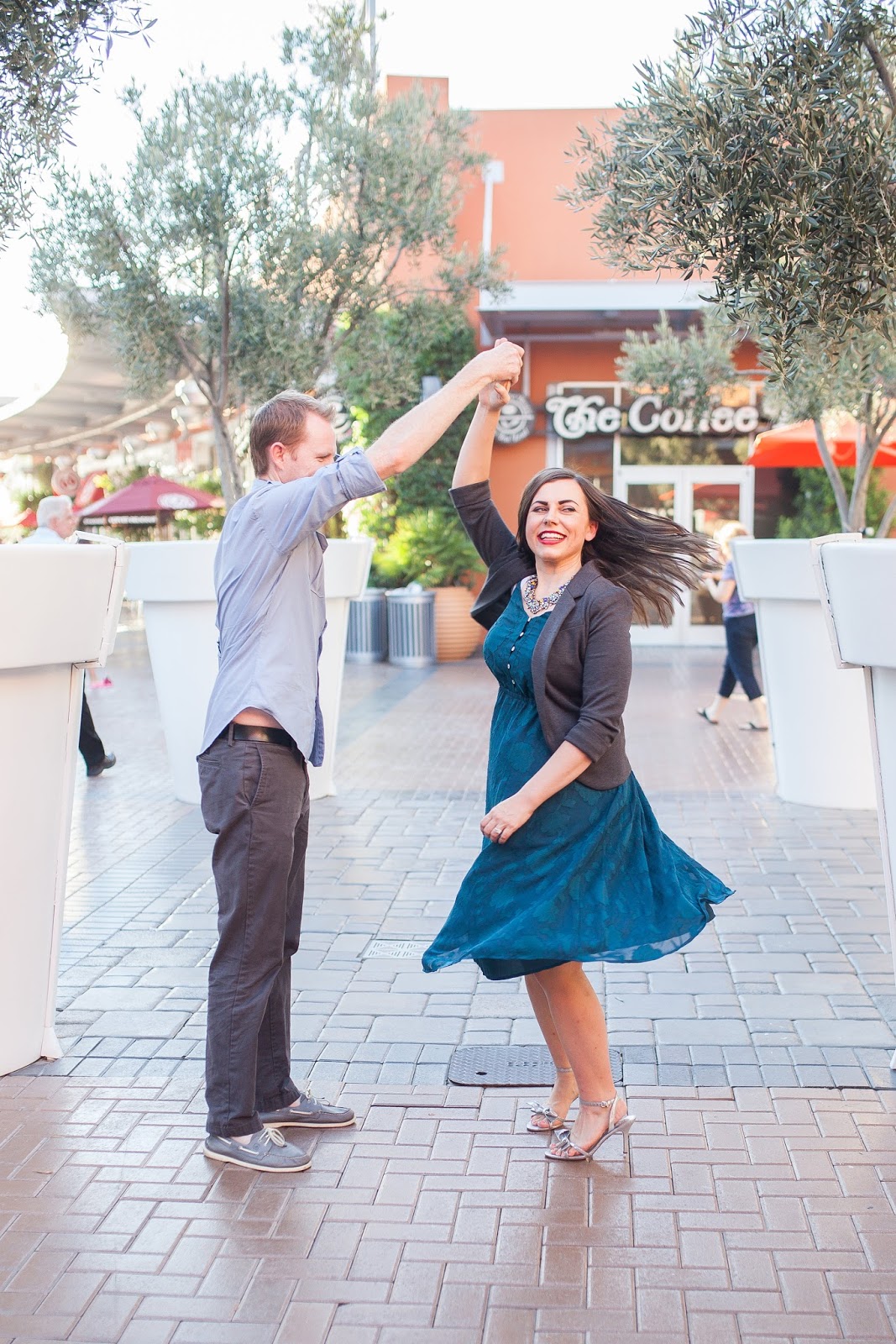 Look #3- Getting Active
Summer is the perfect time to enjoy the great outdoors and get a little active while enjoying summer nights together. From carnival rides to paddle boats, from walks on the beach to bike rides, there are so many dates that are a little bit active, but yoga pants aren't going to cut it.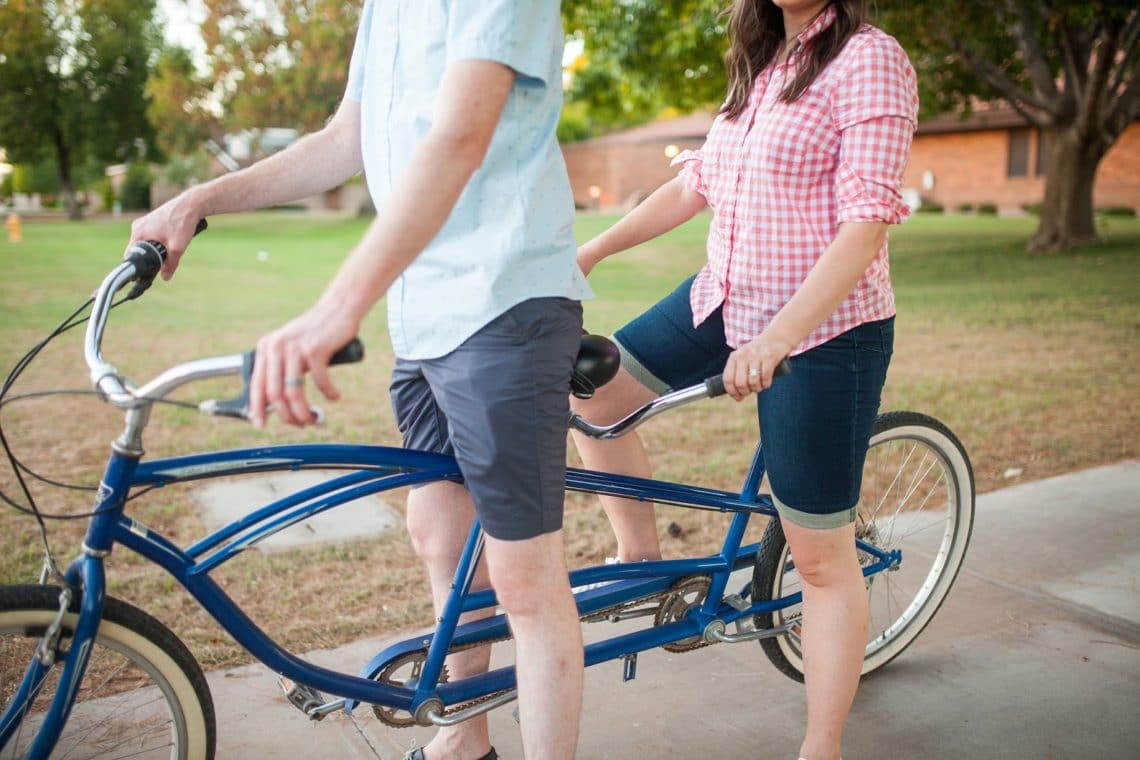 My favorite solution to these activities is a pair of shorts with a little bit of stretch and a little bit of length. I was so surprised when I put on a pair of these Juicy Couture bermudas. They feel like jeggings, and they still manage to have enough structure to hold my postpartum problems together. They are soft and comfortable, and they pair with all kinds of shirts. A cute twist on a classic button-up was the perfect addition to helping me feel put together and still be fairly sporty for an active date like riding a tandem bike together,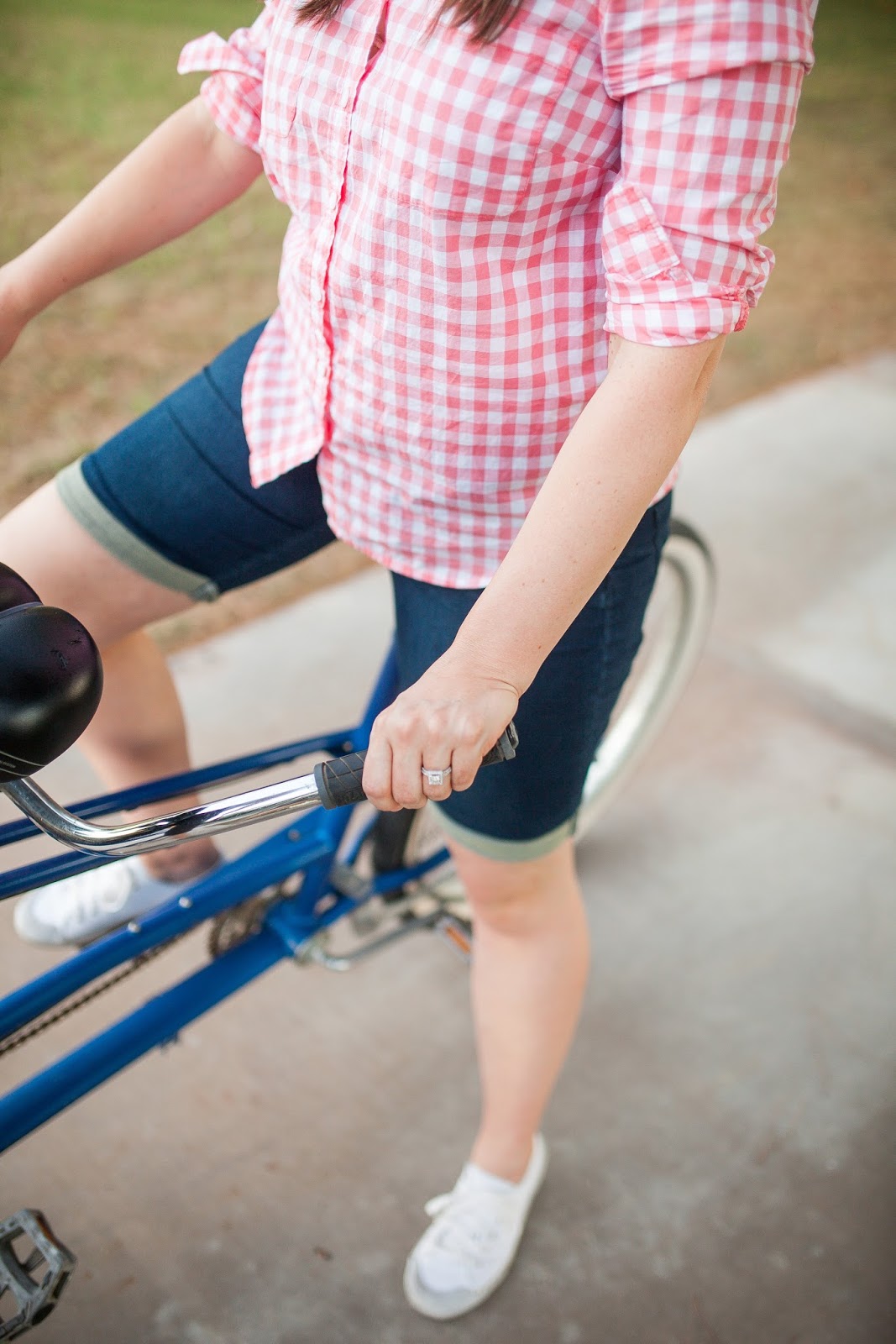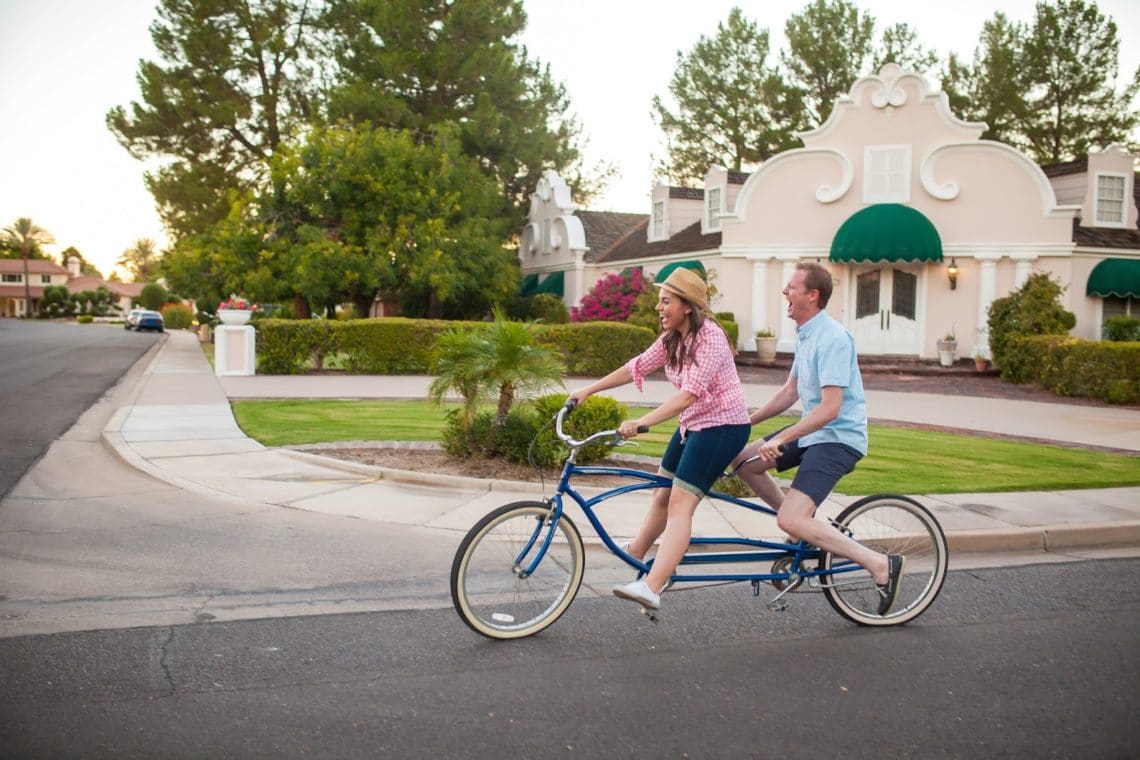 Can we just talk about Jacob's shirt for a minute? I knew it was coming with us the second I saw it. It has a unique fish print on it to make it just hipster and unique enough, but it's a classic blue and a thinner cut, so I knew he'd get a lot of wear with it. He's already had so many compliments, even if I'm fully admitting half were from me.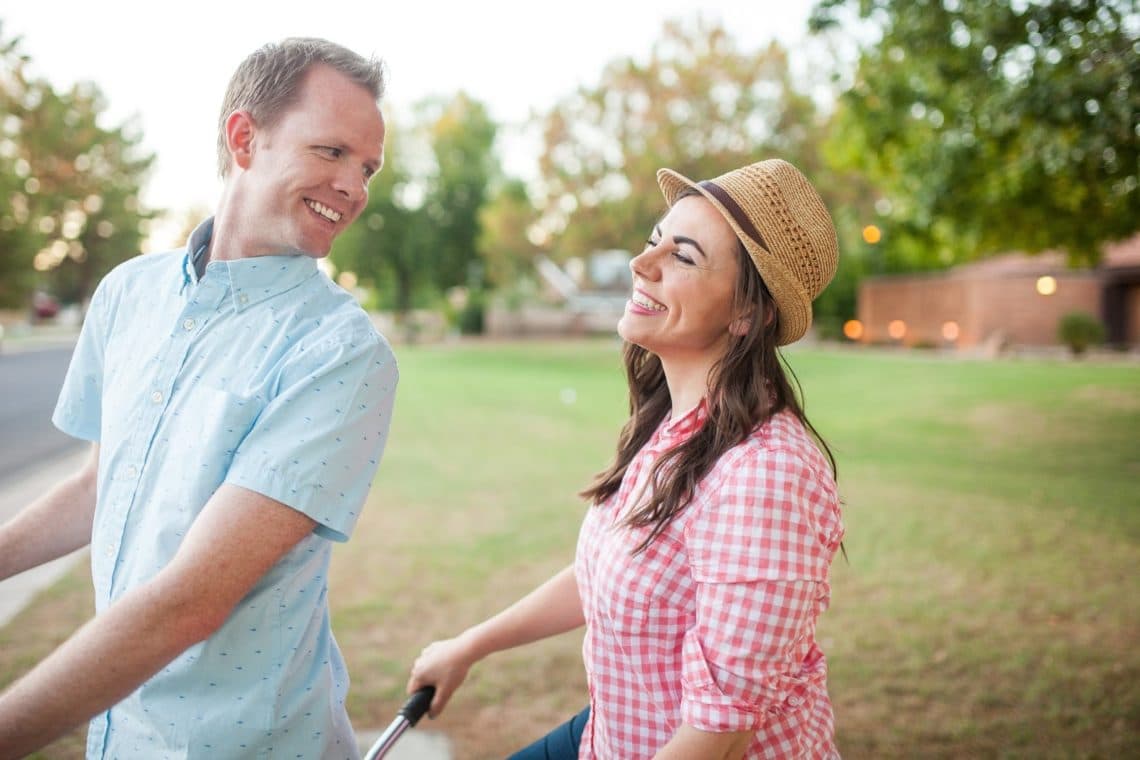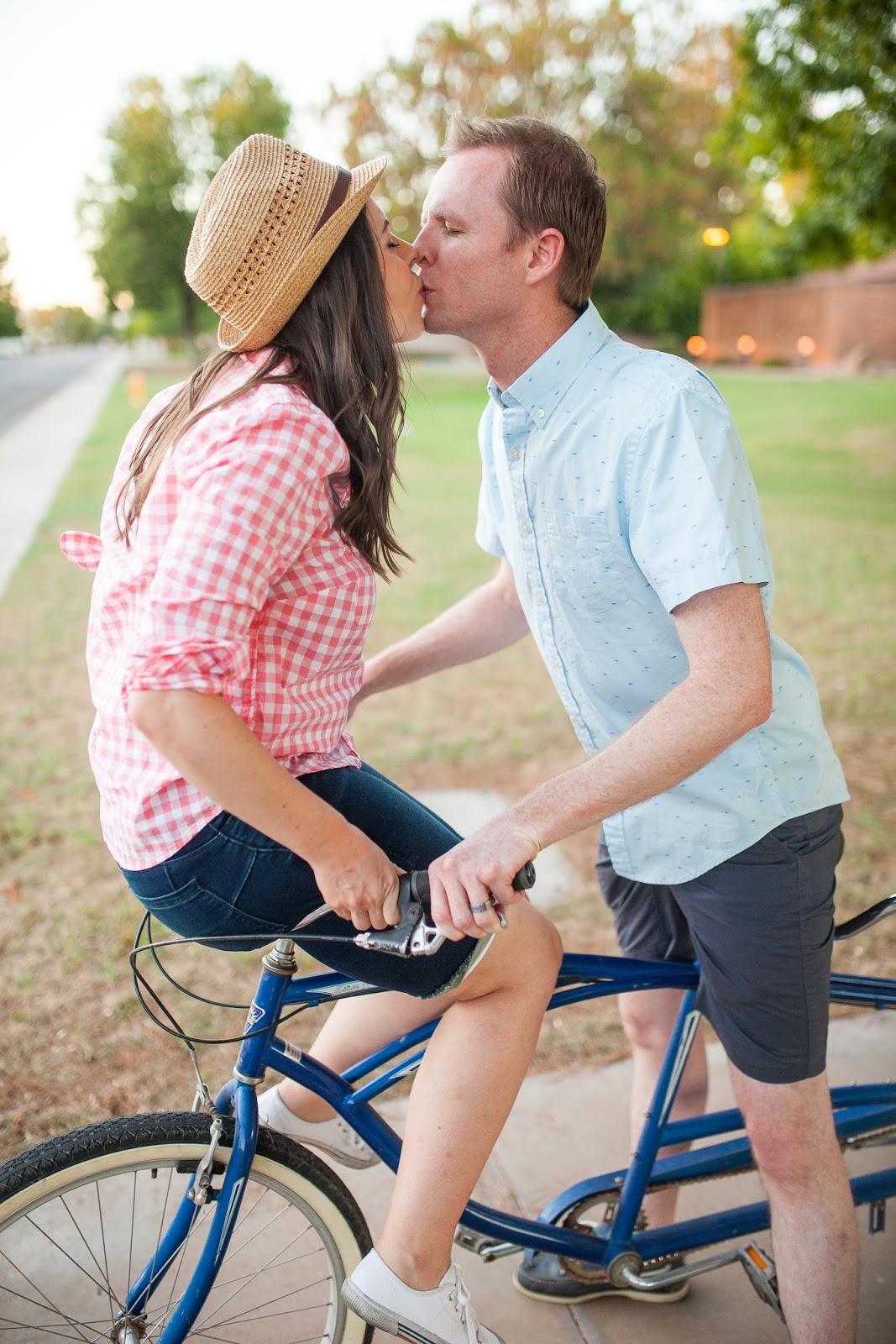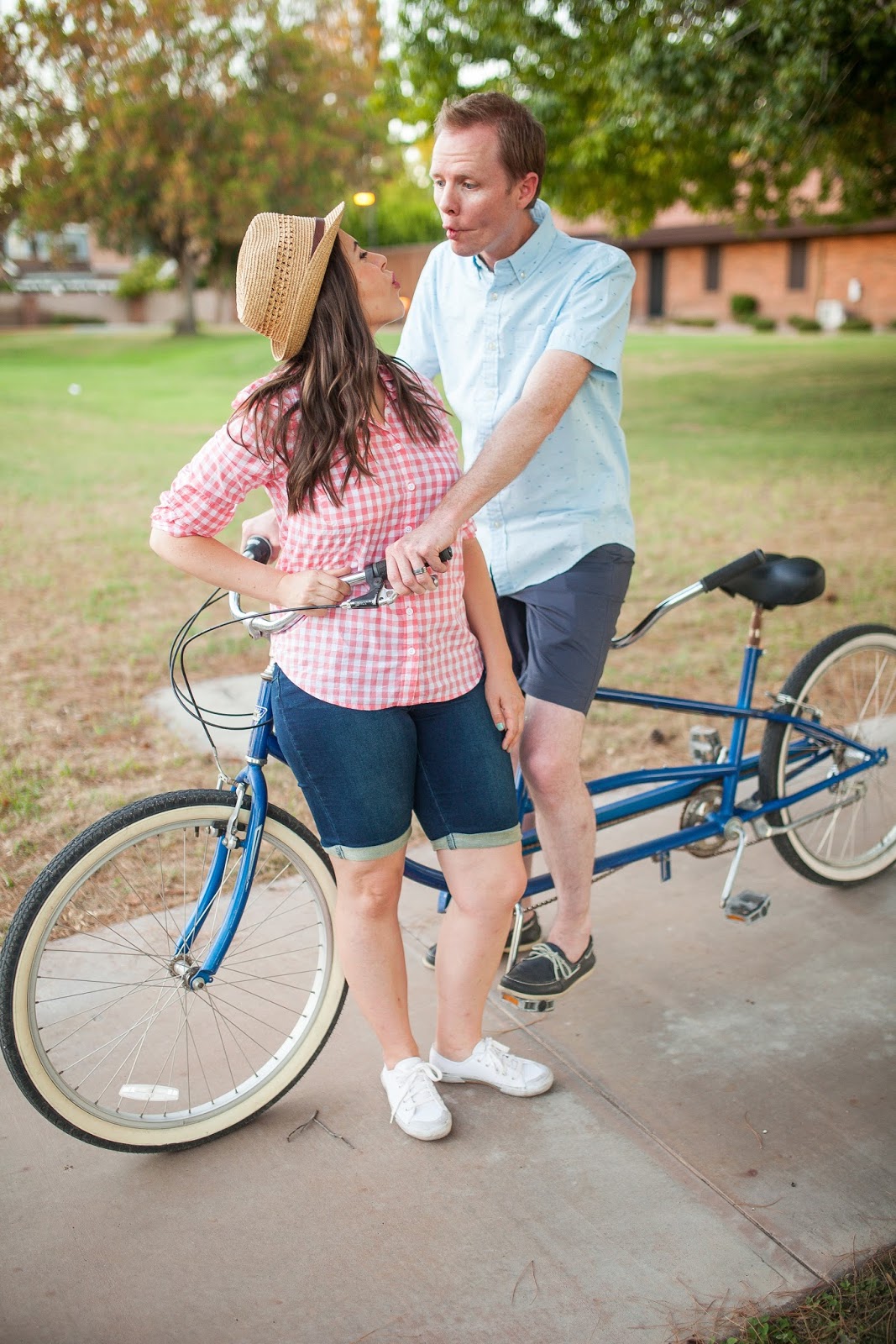 There are three different types of dates and some fun outfits to go with whatever fun you have planned this summer, and all at an extremely affordable price!
That frees up even more cash to make sure you're set for even more date night looks!
And now we'd love to hear from you, what's your favorite summer date, and what do you typically like to wear to it?
*Photography by Chrissy at Let Me See You Sparkly Photography
Get 365 Date Ideas!
We want to help you have the best date nights ever! Grab this FREE printable with 365 date ideas, a date for every day of the year so you never run out of ideas!