Momcozy Experience + Review
This post is a sponsored post, but all opinions are my own.
Have you experienced the glimmer that is a company that does something to actually make your life as a mom easier? From curbside pickup to restaurants that come ask to help refill drinks and bring extra napkins right to your table, I've learned there are just some companies that get it.
They know what it means to be a constantly busy mom, and they come up with solutions that work for families.
I truly believe companies that support moms, particularly busy moms juggling the first year or two with a baby earn a gold star above all the rest! And this month, I got to meet one of those companies at the coolest event all targeted at normalizing being a busy mom and breastfeeding. And I have to tell you all about the event co-hosted by Momcozy and the Arizona-based photographer Alicia Samone who is the founder of the gASP Breastfeeding Community.
Picture Project
Alicia had an idea to help normalize breastfeeding by beautifully documenting nursing mothers with their babies. The annual gASP Breastfeeding event takes place in Scottsdale each August (during National Breastfeeding Month). She offered photos of moms dressed in neutral clothes, feeding their babies, and made this natural motherhood experience feel a lot more normalized. Oh, and it's a free event designed to support mothers!
Her project grows bigger every year, and the photos are so stunning and so powerful. As I entered a room full of mothers and babies dressed in creams and whites, I couldn't get the smile off my face. There are free breastfeeding consults with professionals, product info, and a community of moms bonding.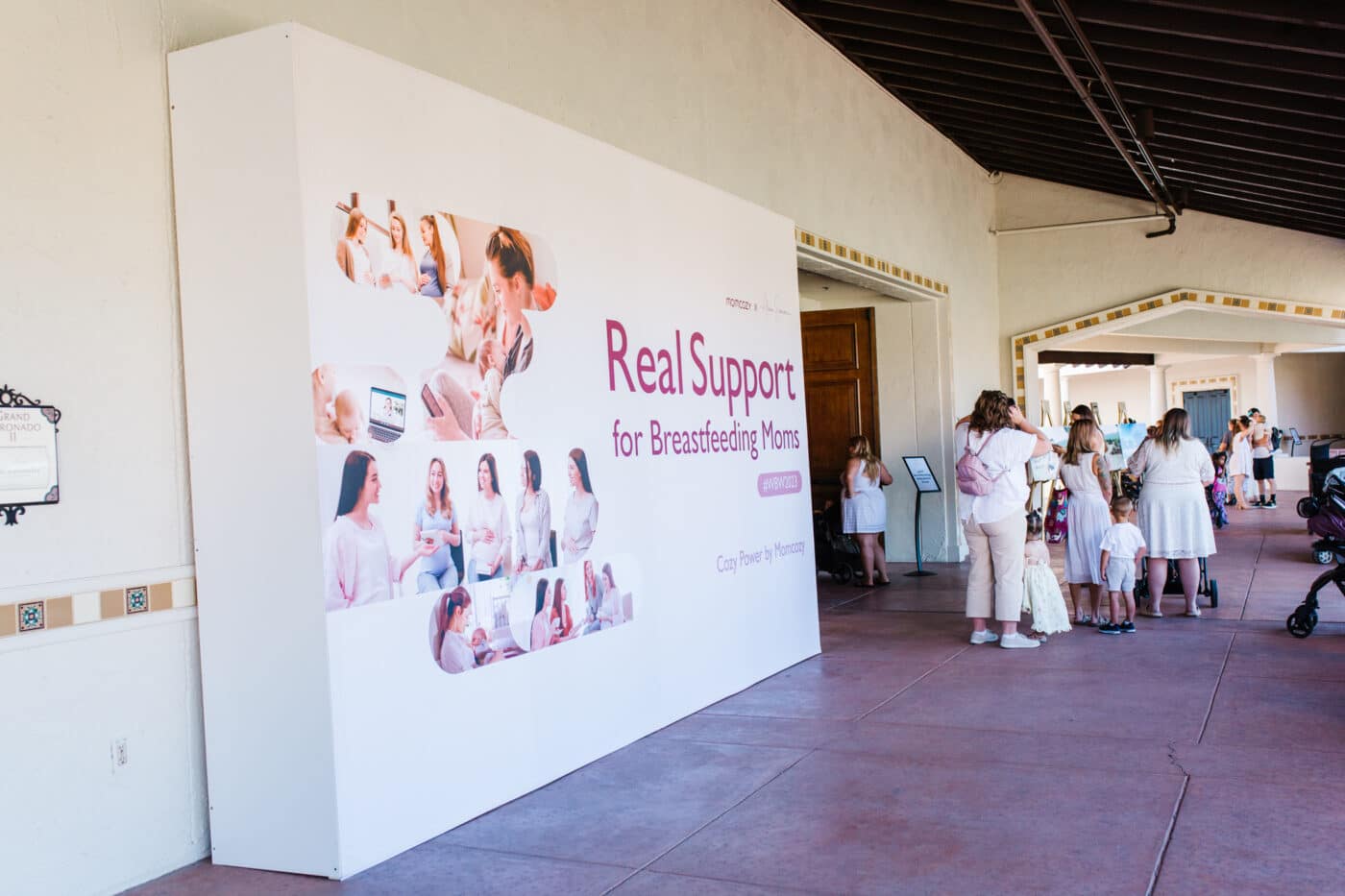 I instantly remembered my own experience as a new mom feeling so alone. I was breastfeeding and pumping at work. I remember feeling the stigma of the pressure to breastfeed and also be so private and make it seem like no one ever saw us nursing or me pumping.
I had this stigma even with the best, most supportive employer who created a dedicated pumping room for me and another new mother. But, I always feel chained to a pump, and like I was in hiding while nursing. I kept thinking, what if I had an event like this when I was a new mom, it would have made such a difference feeling loved and supported in my breastfeeding journey!
This sight of moms and babies normalizing this experience and making it so beautiful hit me in the feels. If you're a nursing mom, look into this experience, which Momcozy proudly sponsors!
Momcozy Product Spotlight
Okay moms, friends of moms, grandmas looking for great gifts, and people who support babies and moms. You're going to want to check out these amazing Momcozy products, and see why they get my stamp of approval for companies making a mom's life easier!
Wirefree Breast Pumps That Are Affordable
I mentioned my own pumping experience, which I have to say I feel fortunate to get to have done. But I remember trying to take conference calls and carefully muting and unmuting praying they didn't hear the load pump sound in the background. Add that to the bag I had to pack with my pump and supplies every day, and just prayed it was all there so I could pump. Yes, I would often leave one tiny piece and have to commute back home for it. It was a lot!
I think it goes without saying it was a lot of stress and mental load on top of work and new mom life.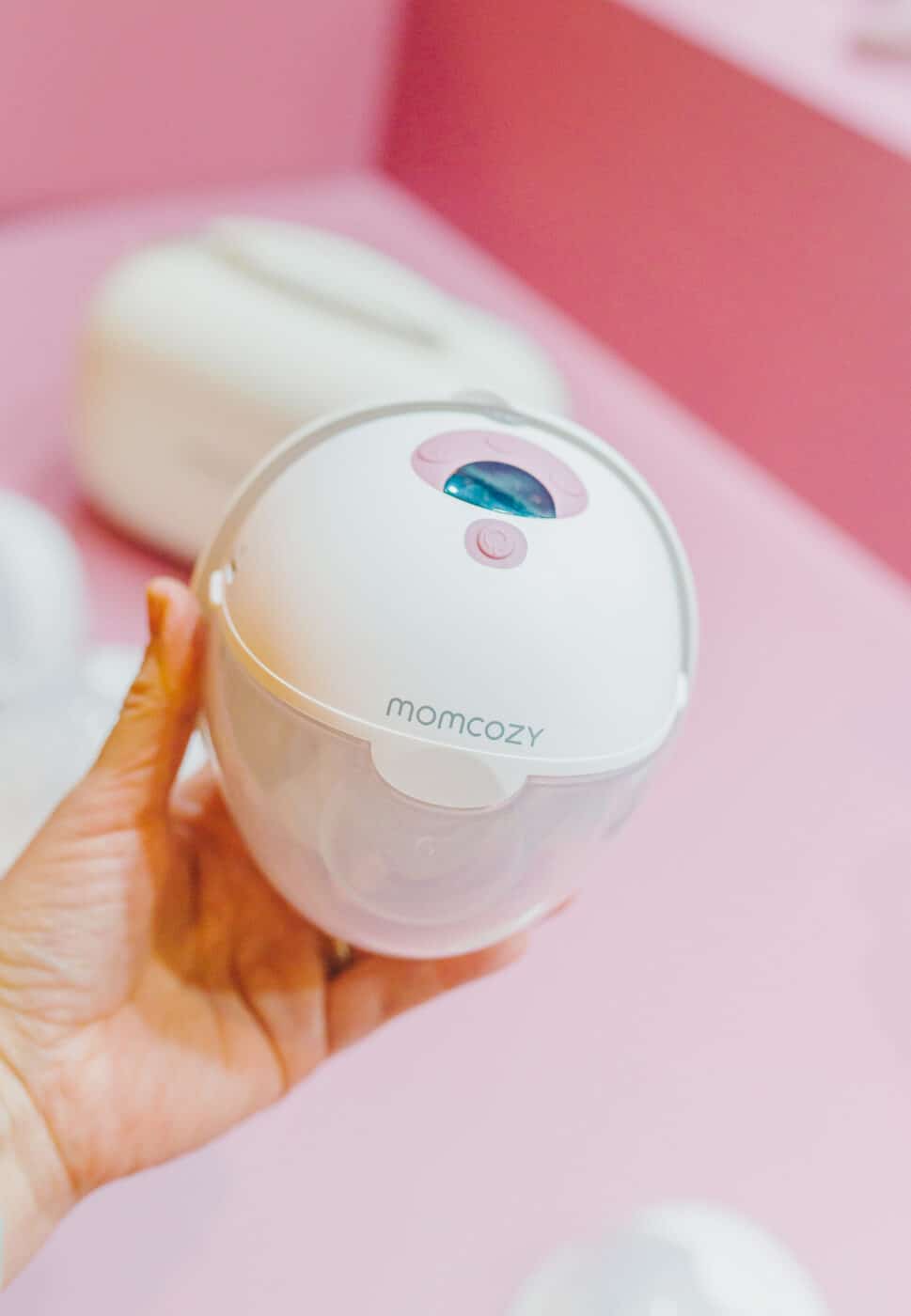 Best Wireless Breast Pump
When I became a busy mom of my second child, I remember feeling attached to a pump unable to chase after my busy toddler. And I was lucky to get to preview brand-new technology with a hands-free pump. It was a game changer, even with a new product with many iterations and improvements to come.
The problem? The pumps were so expensive, and I had a hard time believing a real moms could afford to use this amazing tech.
Enter Momcozy. The Momcozy wireless pump is an affordable option that enables breastfeeding moms to pump anywhere, at any time. The Momcozy M5 pumps slip right in a nursing bra and are effective and efficient! The shape of the pump is comfortable to wear while you chase a toddler, answer emails, pack lunches, or even go on a conference call. It's far more quiet, and this working mom approved for business meetings without the mute button on overtime.
You can also buy one pump and alternate sides to make it even more affordable. And of course, two are an option for those who need to pump both sides at once.
But Momcozy does so much More than a Pump!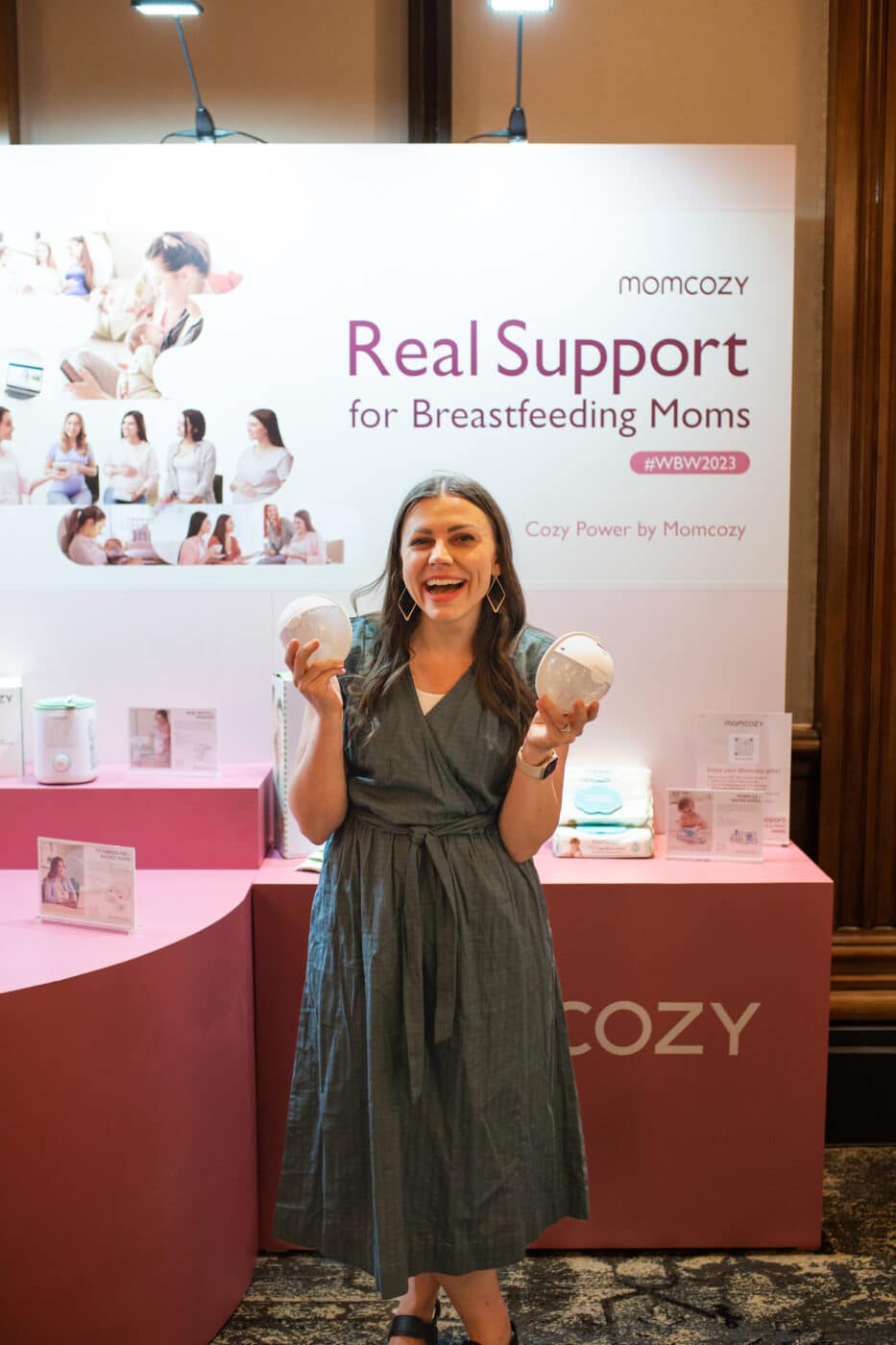 Check out these great Momcozy products too:
…just to name a few!
Companies that Support Moms
I'm forever grateful for technology and innovation that not only benefit babies, but benefit moms too! And I'm so honored I got to attend this beautiful event and learn even more about companies like Momcozy making the world a better place for moms.
And if you have a baby, a grandchild, or a friend expecting, make sure they look into the amazing products and programs offered by Momcozy!
Get 365 Date Ideas!
We want to help you have the best date nights ever! Grab this FREE printable with 365 date ideas, a date for every day of the year so you never run out of ideas!