Where I'm Moonlighting as a Podcaster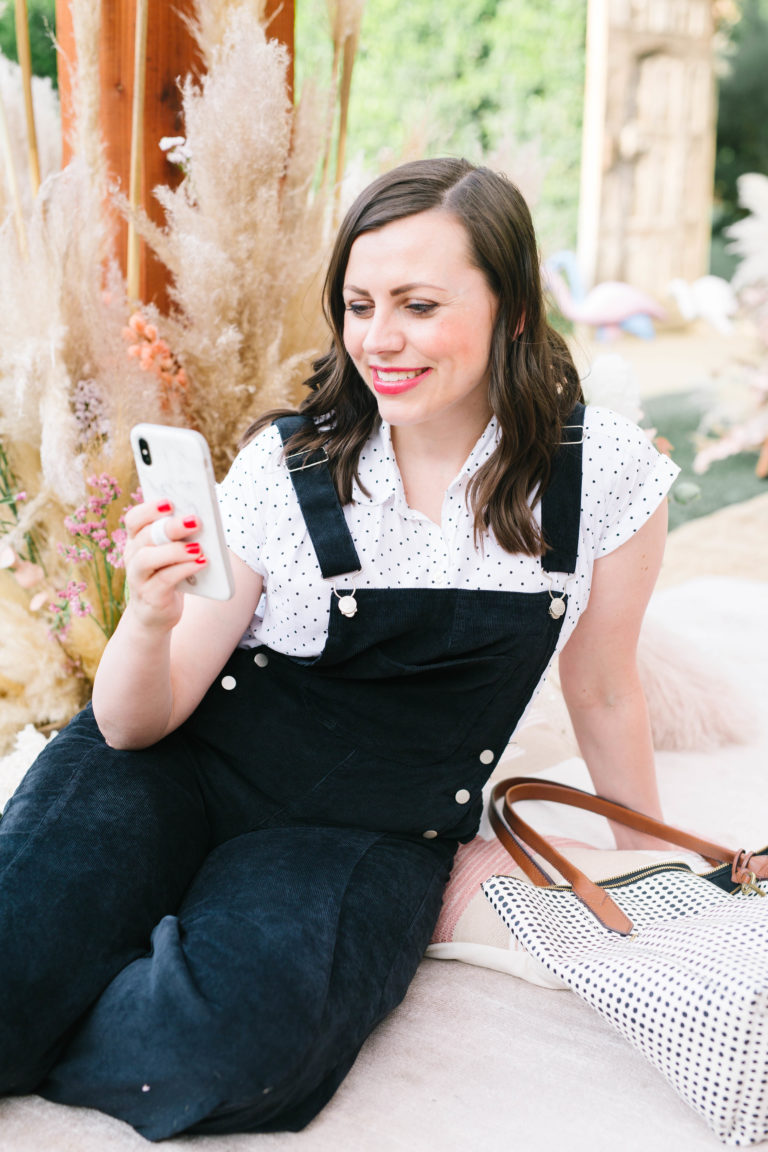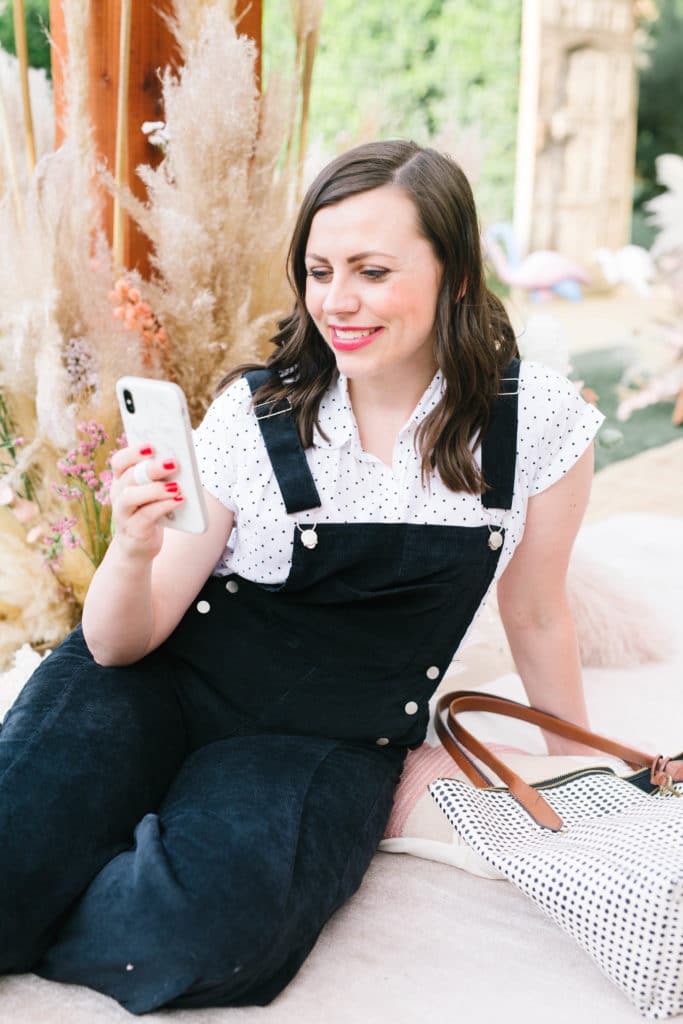 Who else is obsessed with podcasts? I listen to them when I work out when I'm doing menial chores at home, while I drive, and even in the shower thanks to our Bluetooth speaker fan. Jacob, once again, you were brilliant to install that and I"m sorry for the side-eye when you did. Also, our bathroom is now one educational space!
I always get so excited for people when they launch a podcast, it's such a hot platform right now! And there's something so intimate about being on a podcast and sharing experience or advice.
Moonlighting as a Podcaster
It sounds crazy, but I feel like I'm moonlighting as a podcaster! I had the chance to be interviewed for several in one month. But honestly, life has just been crazy and I haven't got to share! While looking to update a media page I realized I hadn't included any podcast episodes I've been a guest on. Consequently, while gathering them for that purpose, I figured it was high time I share them here!
If you're interested in hearing me moonlight as a podcaster, here's a list of places I've been honored to be a guest.
Motherhood Podcasts: Where I've been a Guest on Parenting Podcasts
The Birth Hour Podcast
I met Bryn, the host of The Birth Hour at Alt Summit years ago. I had no idea who she was when I said something about being an infertility mom and a small elevator pitch of my story. She asked a few more questions and instantly let me know she'd like to share my journey and birth story.
I LOVE this podcast! It reminds you of the miracle of babies, the unexpected hardships of birth, and the stories of women becoming mothers.
If you've ever wanted the full birth story with a lot of details that I didn't share in the original birth story post, this one is for you! Fair warning, I get a lot of messages about this one bringing people to tears.

Memories in Moments
I got to share our #20datesin2020 challenge. I felt like I bore my soul here sharing our mission to date and make memories as a couple. I opened a lot about my abusive past, and how FWIL got started. I also went through the biggest barriers to date night and how to work through each and start making regular date nights happen. I ended this recording feeling like I shared my soul and everything we stand for in only 45 minutes!
Outnumbered Podcast
My friend Bonnie who is a mother of nine runs this podcast with Audrey, who also happens to have nine children. We're talking seasoned moms with a great sense-of-humor. Plus, they just get the joy and struggle of it all!
I loved being interviewed for their Mother's Day Podcast! I felt like a sham in their "Super-Moms" lineup of amazing working moms. But I loved getting to share some of my deepest sentiments on parenting.
Surviving Motherhood
I have never laughed through an entire interview until Cris and Rachel interviewed me all about making date night happen when you're in the thick of raising children. They are hilarious! Plus their Southern accents will melt your heart!

Business Podcasts: Where I've been a guest on business podcasts
Blogger Genius Podcast
First of all, I started listening to this podcast after a friend that has really made it in the blogging community told me it's her favorite and the most helpful. I seriously fell in love with the practical tips Jillian offers! Also, it's so interesting to hear her pick the brains of some of the smartest digital publishers in social media, blogging, product sales, etc.
Plus, can I tell you Jillian is an amazing person and so qualified to do this? She's a woman with an MBA, successful career and blog, and an amazing product that makes you trust everything she says. She's the proof in the pudding!
I meet up with her at a party at a blog conference and started gushing about her podcast. She had come to my presentation at the conference and I love how quickly we clicked! Imagine my shock after fan-girling her when she invited me to join her for a podcast episode. If you've ever felt overwhelmed by SEO, this podcast episode is for you!
I offer a content strategy approach to SEO to get started and grow traffic. Plus, I've loved the number of emails and DMs I've received about this one! It's one of my favorite things to talk about!
Blogger Genius Podcast Part 2
Jillian had me back to talk about my thoughts on trying new things in business. If you didn't' know, I am always eager to learn and try to methods! I love new social platforms and I'm a fan of finding opportunities and adapting as algorithms do. I shared my thoughts on evolving business methods and investing in what works while trying new things.
Boss Girl Creative
This was my first podcast interview, and I'll forever love Taylor for inviting me! Taylor is an excellent host! She also pioneered blogging/online entrepreneur podcasts when it was just starting. I love that she speaks about specifics. She's so down-to-earth. And she did a series interviewing people who blog as a profession. These include asking their story and how they got to where they are today.
If you've ever wanted my full story, it's here on the Nitty Gritty Blogger series.
The Work From Home Cure
I feel weird listing this one because it's technically not part of a podcast, but part of a course. But, I believe my portion is for free! I talk about starting a business and keeping your marriage in great shape with a crazy entrepreneurial schedule.
I answered a lot of business questions about starting a business. Also, I talk about getting your spouse on board. As well as tips for dating and making your family life happy while you chase business dreams.
It's been a fun ride to be a part of podcasts! I sincerely hope I'm just getting started and getting invited to do more. They are a fun thing for me, and it's great to moonlight as a podcaster, even if only as a guest!
Photo: Heather Mildenstein
Like this moonlighting as a podcaster post? You may like these posts too:
Work From Home Mom Tips: 20 Work at Home Mom Tips and Tricks
Get 365 Date Ideas!
We want to help you have the best date nights ever! Grab this FREE printable with 365 date ideas, a date for every day of the year so you never run out of ideas!