A Christmas Carol Date Night
Date Info:
A Christmas Carol: Local Theater Play
Price: $16-$40 per ticket depending on time and season
Location: Hale Centre Theatre in AZ, CA, and UT
Food We Recommend Nearby: Postino, Liberty Market, Joyride Tacos
Tip: Get tickets early! This one sells out every year, so add a calendar reminder to buy them a few months in advance
There's nothing we love more than holiday dates, they just make finding a unique date so easy! It's always the thing I'm saddest about when a holiday ends: Did we do enough fun things to honor the season? January dates are always a lot more work to find, but that's why we publish so many date night lists, not only to help all our readers and anyone stumbling this site looking for a great weekend date but also sometimes those seasons come when you just need a little more help planning yourself. That's another reason we started the
Beyond Dinner and a Movie Series
to help you get fresh date ideas in your inbox every week. But I digress, let's chat about those end-of-season holiday dates we love to fit in.
It never feels fully like Christmas until we've seen A Christmas Carol. There's something about that play that reminds us to live our best lives, cherish our loved ones, help those in need, and really honor and celebrate Christmas. We love seeing at Hale Center Theatre where there's a 360 theater that makes every seat a great seat and action happening all around.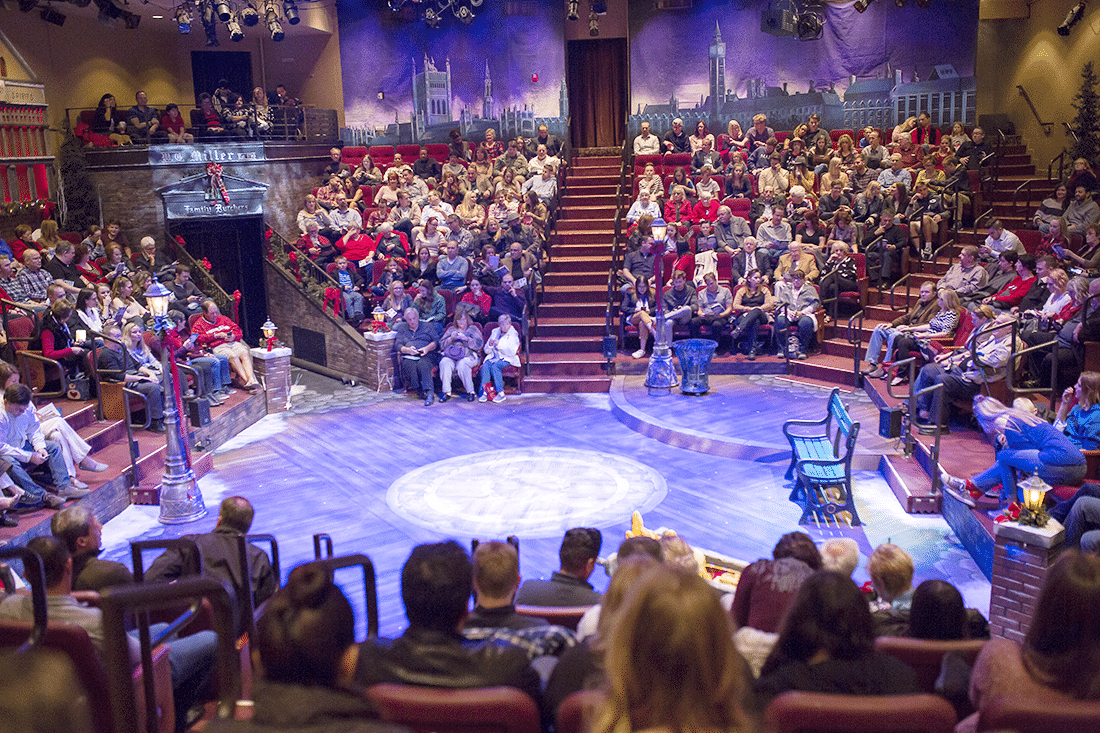 They've done this for so many years and it's become so popular that they added twice as many shows and two casts this year, it's amazing to see how everyone just seems to love this production, and how they add more special effects and props every year. They change it up enough to make it interesting even if you're a repeat viewer. We're actually smiling through a sea of fog in the picture below after a really amazing graveyard scene with the Ghost of Christmas Present.
My parents treated us to a family group date this year, and it was even more fun to go with all of my siblings and their spouses, and the oldest nieces and nephews tagged along too. It's magical for every age, but as cheesy as it sounds, it's most magical to sit next to my favorite guy and hold his hand for a quality two-hour production.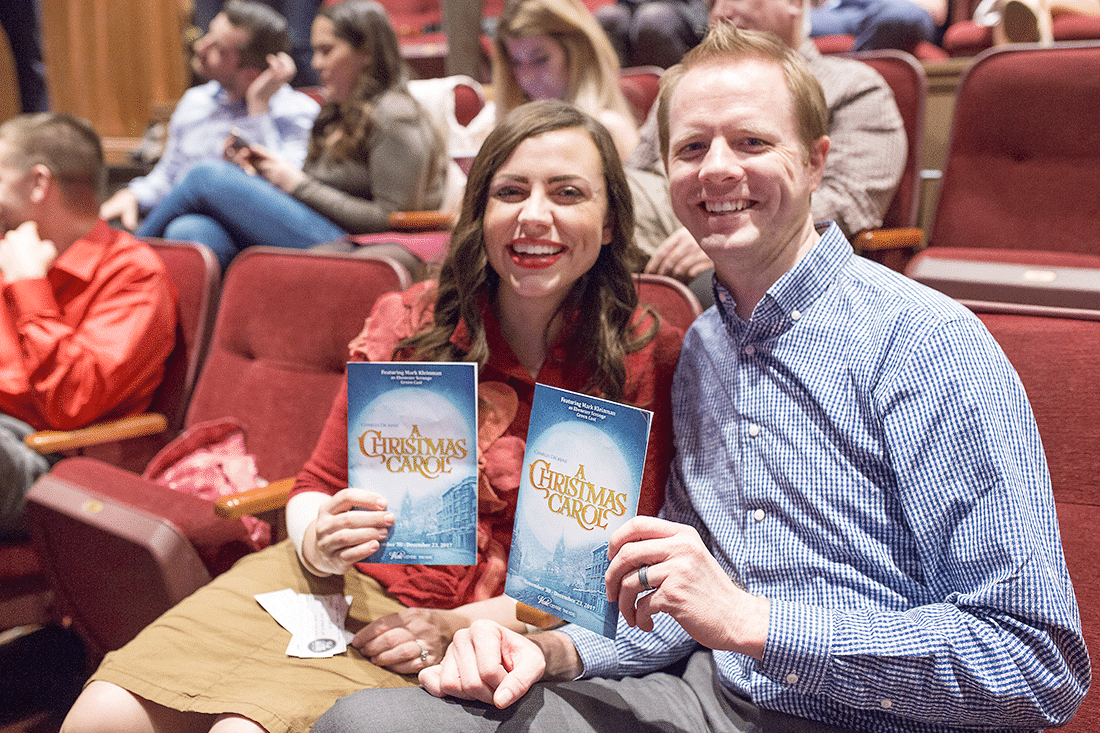 Get 365 Date Ideas!
We want to help you have the best date nights ever! Grab this FREE printable with 365 date ideas, a date for every day of the year so you never run out of ideas!