Going to Kindergarten Books
A list of books about going to kindergarten. Each with quick summaries and links to help you find the best going to kindergarten books.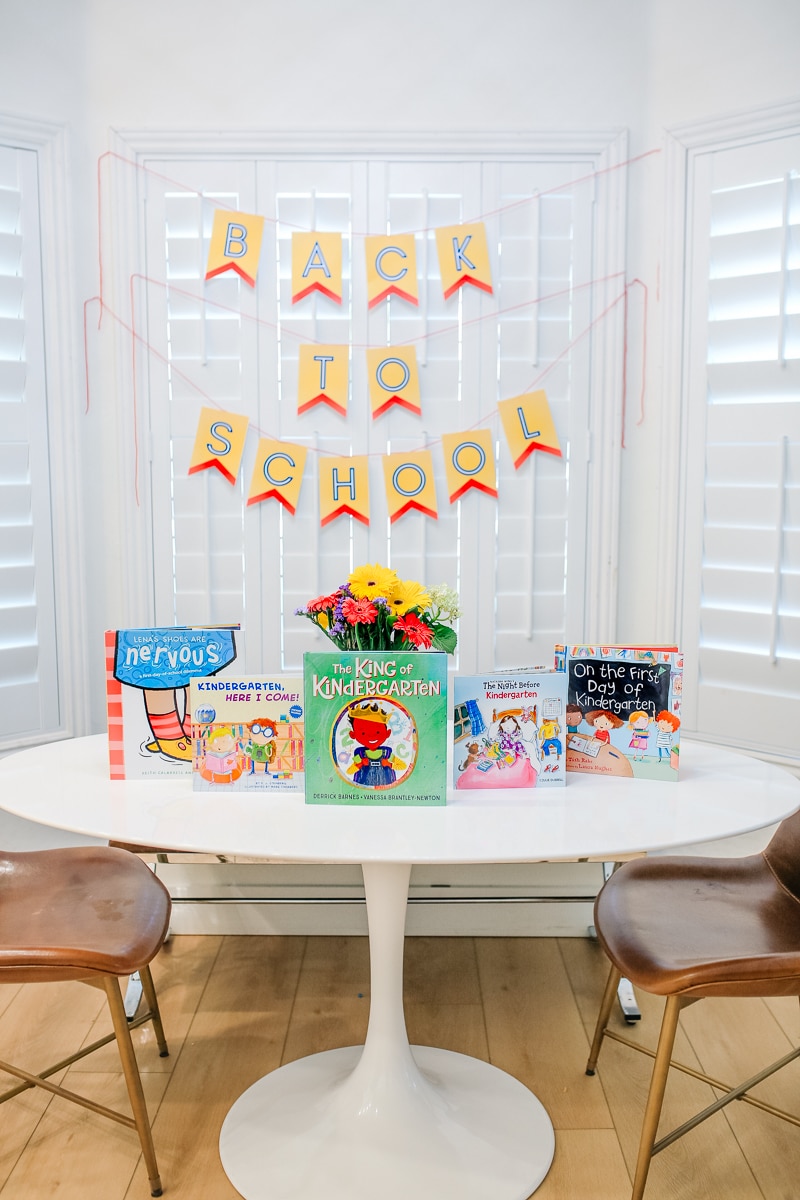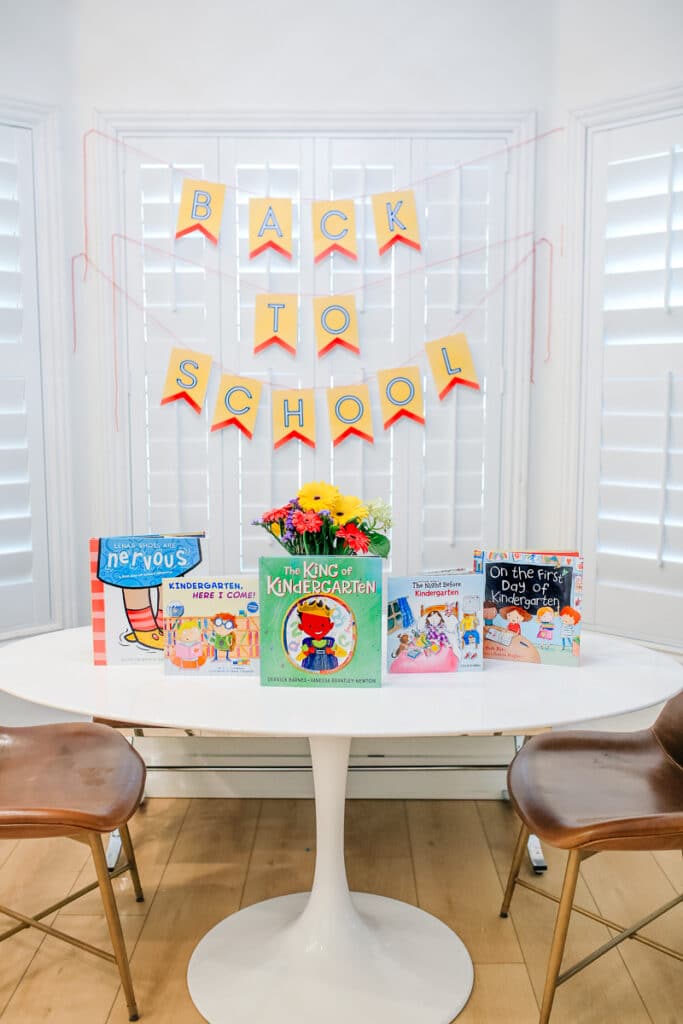 I can hardly believe we're already to the phase of sending a kid to school! My oldest child starts kindergarten this school year. Because we don't have an older sibling to show him the ropes or help ease his nerves, I knew we needed some help in the kindergarten prep department.
I'm not talking about back-to-school shopping or gathering some back-to-school dinner ideas. But when it comes to what kindergarten is, what it means, and what to expect, I knew we needed some great resources.
As a former teacher myself, I always look to books to help introduce and teach a new concept. As I started investigating, putting library holds and purchasing some books, I realized there's actually a lot of going to kindergarten books!
Books About Going to Kindergarten
Going to Kindergarten Books
A list of positive, fun, and helpful going to kindergarten books to help prepare your kid for this fun new milestone.
I'm kicking it off with The King of Kindergarten for a reason, it's our favorite! This is a positive confidence boost every kid needs to remind them they can have the best year!
I really love the parts about making friends, being a helper, and being kind! With a lot of negatives (overly scared or acting out) kindergarten books, this book is the polar opposite of positivity and encouragement!
This book is perfect for nervous and excited d kids about to start kindergarten. It parodies "The 12 Days of Christmas" sharing the joys and fun of starting kindergarten.
It gives a lot of specific details of things kindergartners do the first week that is new and exciting. Also, it helps with expectations and excitement in a fun song and rhyming way!
We love that this one focuses on milestones of the entire year! It goes beyond first day nerves and talks about all the fun to be had all year long! I think it helps kids know what to expect and reminds them there's a lot to look forward to after that first week!
If you had an amazing preschool teacher and/or preschool experience your child is leaving behind, this book is for you! We loved ours so much my son cried the day school ended and has hoped for a teacher like his preschool teacher.
This is a cute, adventurous, imaginative, and playful tale of honoring the joys of preschool and past caregivers while realizing there are new adventurous and wonderful experiences to be had in kindergarten!
If you have a kid with some kindergarten anxiety, this is a great book! It addresses it without dwelling.
The Night Before Kindergarten walks through the steps of packing up and preparing while feeling a little nervous. But it has a happy ending showing kids will see the fun and make new friends quickly.
This book is cute, clever, funny, and kids love the illustrations! I love the focus on the teacher and the class coming together!
Like these going to Kindergarten Books? You may like these ideas too:
First Day of Kindergarten Sign
School Supply List: The Supplies You Should Stock Up On!
Scratch Art: Easy Art Activity for Kids
Early Kindergarten: How We Made Our Decision
Get 365 Date Ideas!
We want to help you have the best date nights ever! Grab this FREE printable with 365 date ideas, a date for every day of the year so you never run out of ideas!