Back to School Dinner Ideas
Ready to send the kids back to school? Here are several back-to-school dinner ideas for a fun back-to-school family dinner night!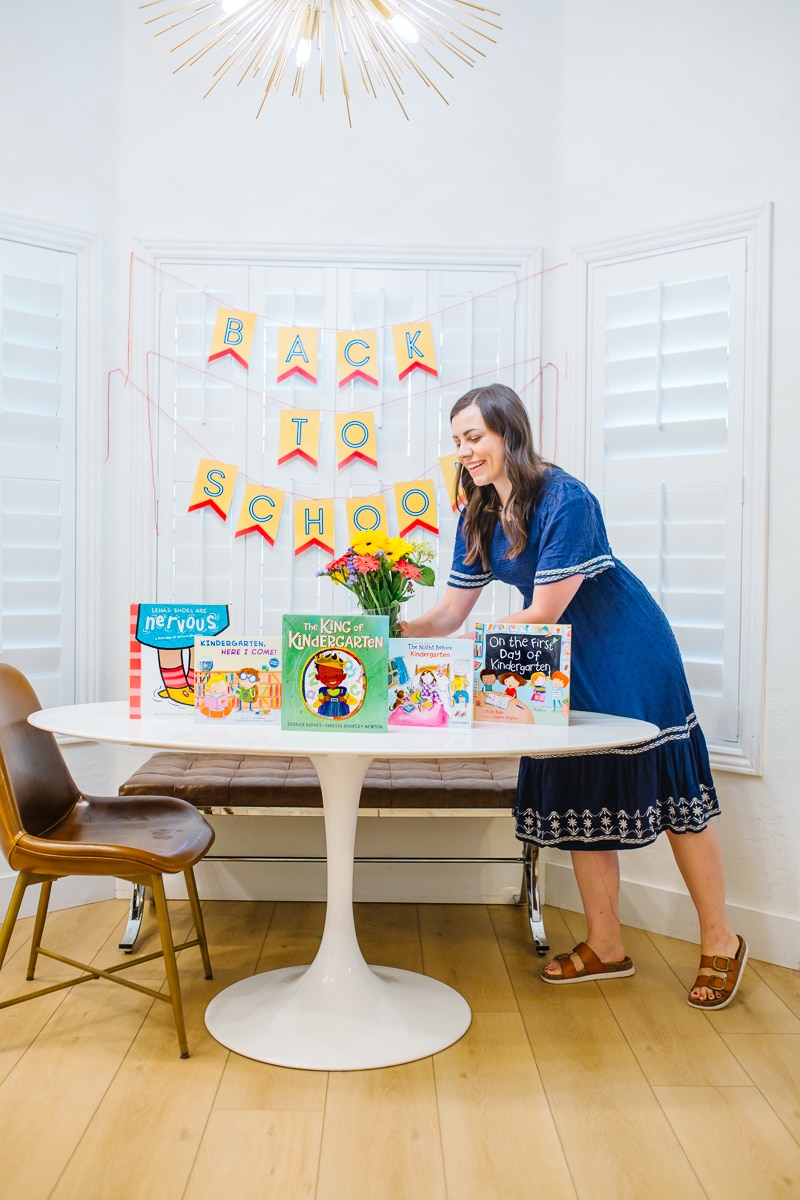 It's our first year with a kid going to full-day school. And we want to make sure he knows what a special adventure he's embarking on! Before I was married, I remember being inspired by mothers who would share back-to-school dinner ideas with a back-to-school family dinner dedicated to kicking off the new school year. I noted then and then when the time came to send my own children to school, I wanted to do something similar.
So here we are, the week of school starting, and I wanted to share our back to school feast, and give anyone else looking for a start of school tradition some back to school dinner ideas.


Back to School Dinner Ideas
Serve a family favorite meal

This doesn't have to be complicated in any way! But find a meal that's something that will scream comfort meal or favorite meal that you know your kids will fill up on! And hey, we aren't judging anyone who orders their favorite takeout meal for this event!

Make sure all family members can be in attendance

This is should be a family bonding time. If one parent or sibling can't make it, try to find a day and time they can. There's nothing that says you have to do it the night before school. And hey, you can even do it the first day of school or after you start school.

Make it feel special with some decor or a special location

I know many families do an outdoor dinner. That's not a great option in Arizona, but if you live somewhere nice, I think it's a fantastic idea!
We designed a free printable back-to-school banner you can download here. Just a print, cut and hang did the trick with a grocery store flower bouquet.

Choose a Theme

We went with a simple back-to-school and kindergarten theme this year. I grabbed a bunch of kindergarten books to read to my son this week. It was easy to set them up as part of the theme.
I know other families choose a theme of the year, a scripture, or a party theme or color and run with it.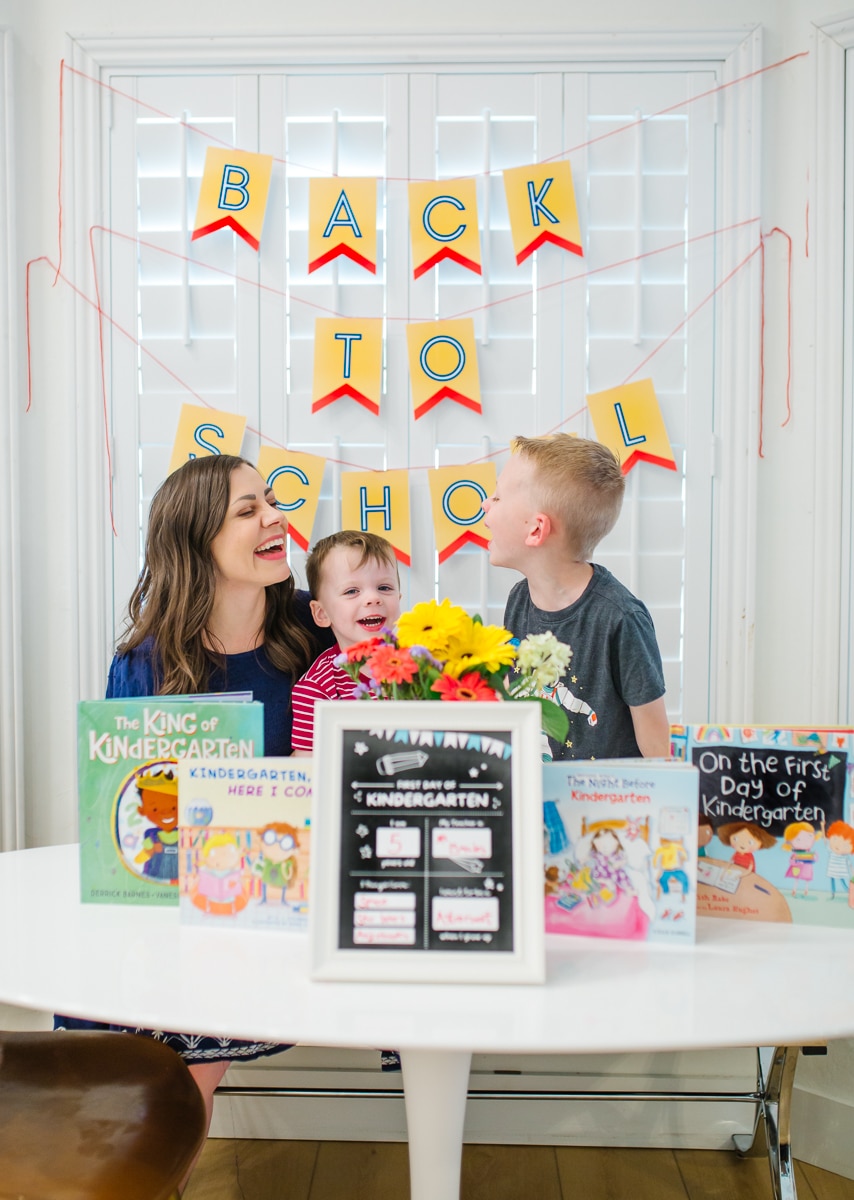 What do to Prepare Kids for Back to School
We like to use these back-to-school dinner ideas and turn them into meaningful conversations. Of course, we keep it light and fun. But it's a time we do a couple of really important things.
Set Goals for the Year

This new start is a great time to talk to your kids about what they want to achieve and how to achieve it. If they want to make the basketball team, it's a great time to talk about practicing and how to make that dream happen. Our little kindergartner surprised us with some social and academic goals. And it was awesome to write them down with him and talk about how he can make great friends and educational goals happen.

Discuss any Worries/Anxieties

Our little dude is one of the few children I know without a lot of these. But as a former teacher, I'm very aware that most kids have something they're very worried about. Maybe it's friends. Perhaps a new subject or new school is worrying them. Set the stage to be a safe place to talk about problems and ways to face them.

Talk About Safety

So I wouldn't put talking about abuse, harassment, inappropriate language/media, or bullying at the top of my list of parenting conversations. But they sure are important! We talked to our kindergartner about all of these things and even a few more tough topics. If he sees something or experiences anything inappropriate, he knows the way to deal with it and that he needs to talk to us. I'm glad we had a chance to talk about the hard things and empower him to be prepared.
This book has been a great tool to talk about these things in an age-appropriate way!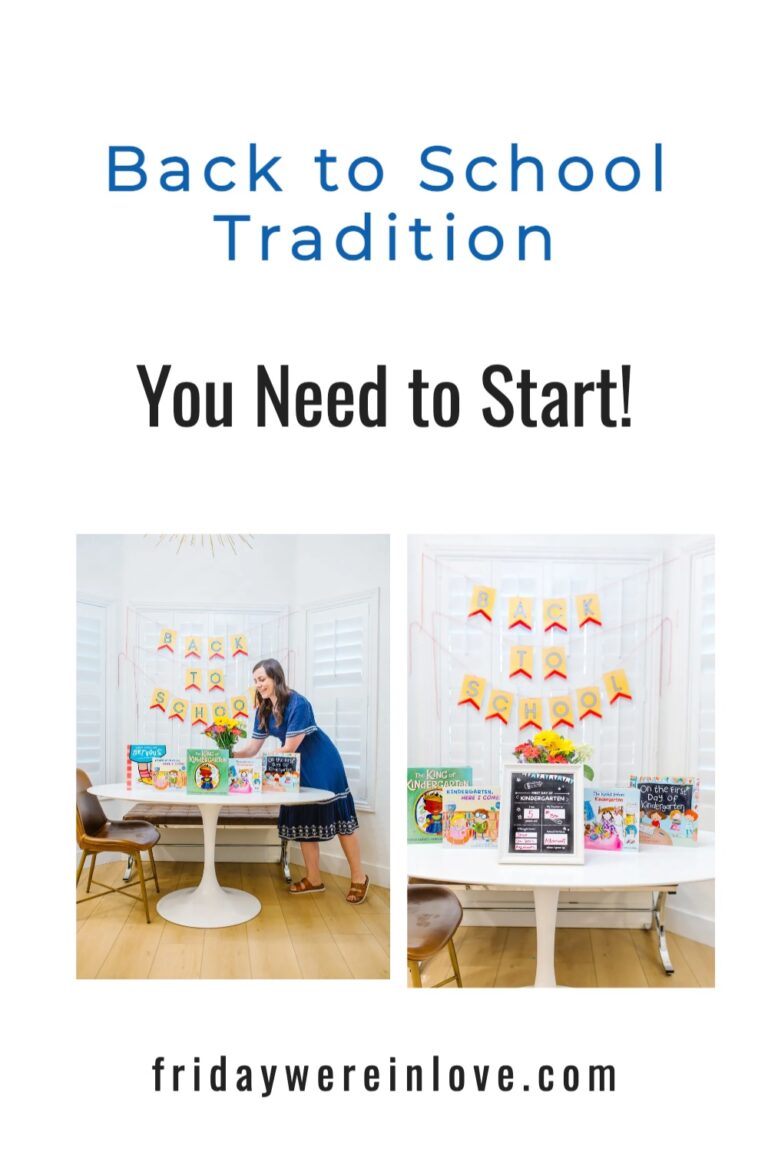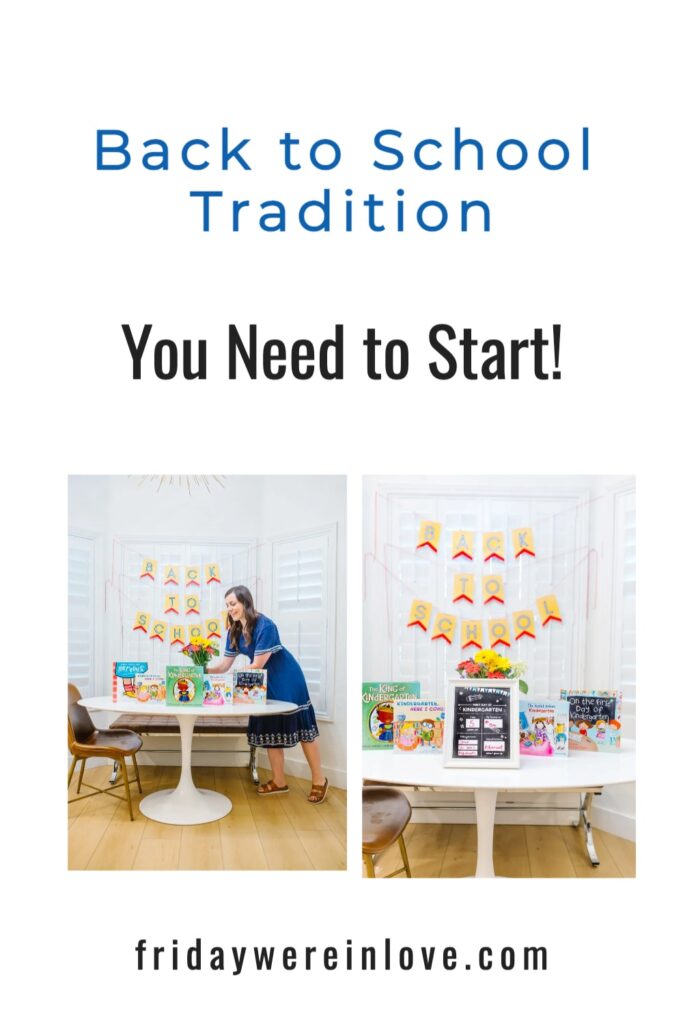 Like these back-to-school dinner ideas? You may like these posts too:
Meal Planning Tips + Free Meal Plan Template
Back to School Activities: Family Dates to Make Back to School Fun!
Get 365 Date Ideas!
We want to help you have the best date nights ever! Grab this FREE printable with 365 date ideas, a date for every day of the year so you never run out of ideas!