The Car Picnic Date: A fun date night in that feels like a date night out that you can do from your driveway- no need to get a babysitter!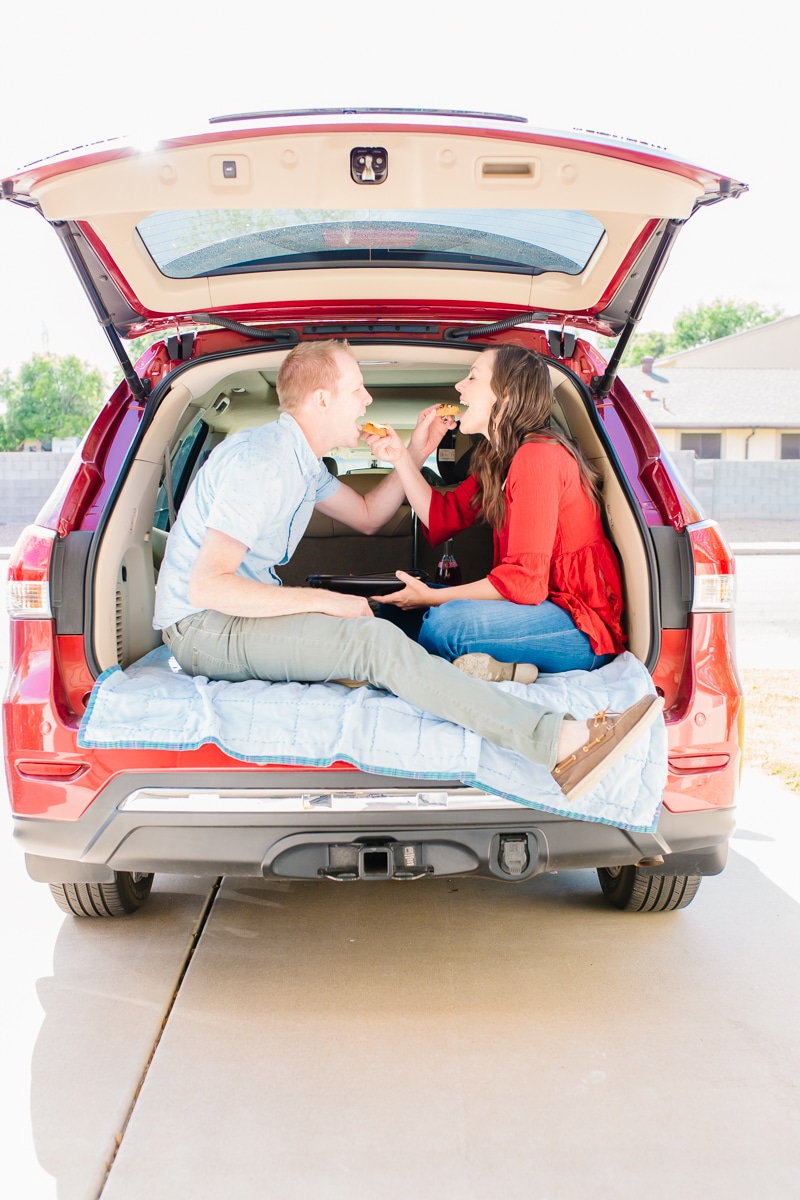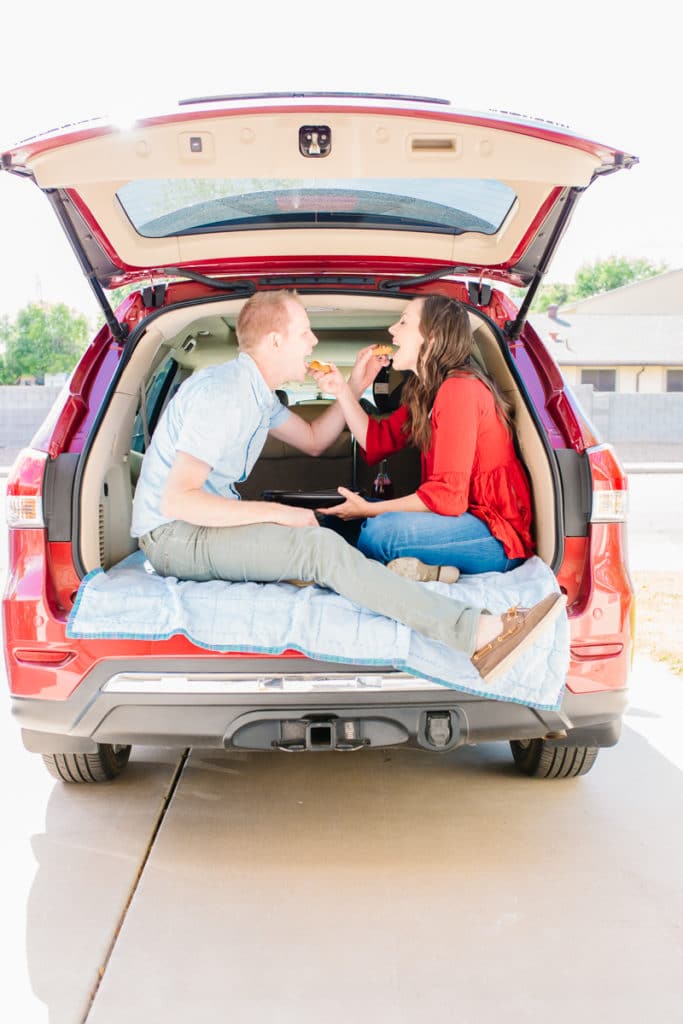 A few weeks ago we shared 15 car date ideas to have a really fun date night in the car! These stemmed from the need to get out of the house while having to stay home. We're currently in a stay-home order, so at home date ideas are about our only option!
Takeout Date
We're excited to do so many of the dates on this list in the coming weeks while we continue to stay home and stay safe. But of all the options, we were most excited about a car picnic date night!
It just fulfills the need to get out and to experience a meal in a new way. Much like a new restaurant can do, a new location can trigger the same feelings that you're doing something special and intentional.
One of our favorite date night locations is Postino Wine Bar in Phoenix. As a couple that can't speak for the wine (we don't drink) we can absolutely speak for the food! Postino makes one of the best romantic spreads to share a meal and a fun dinner date out of any restaurant we've been to. And truly, over a decade of dating weekly later, we've been to a lot and experienced a lot of amazing places! They've even made our best places to eat in Phoenix list!
A bruschetta board for two (they have GF options too!) is about the perfect date night food! If you're ever in Phoenix and looking for Phoenix date ideas, I can't recommend finding one of their locations and spending a date night there enough!
When I heard they were doing a date night take-out special, I knew it would be the perfect way to create a car picnic date night without much effort. Clearly, you can recreate your own picnic in the car with any food item you have. Takeout just makes it so darn easy! But get creative, any dinner that would be fun for a date night out or in will be fun for a picnic!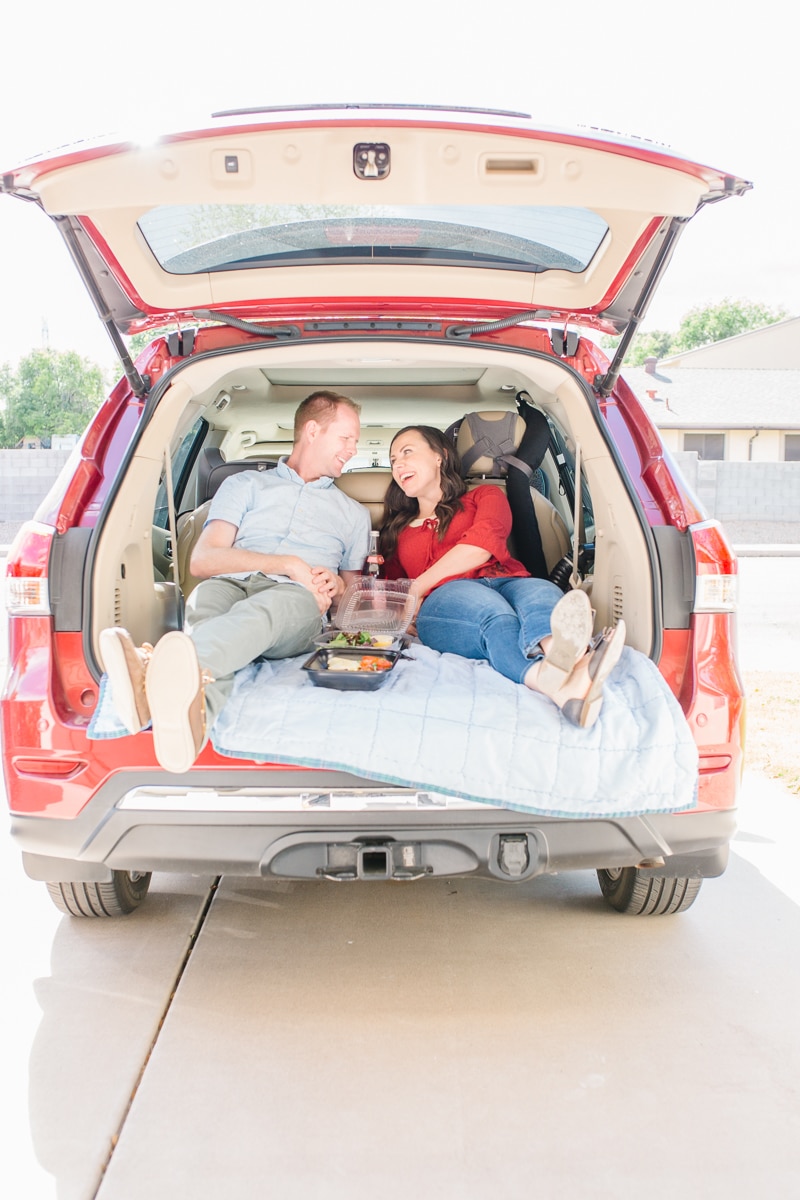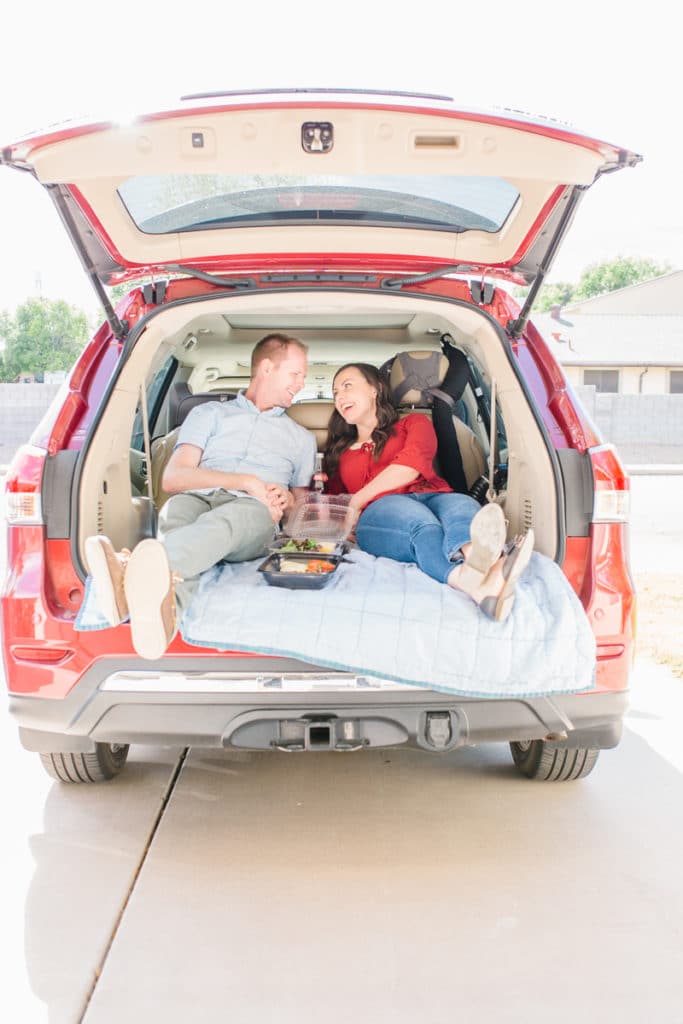 Car Picnic Date
All it takes is food and a car! If you want to eat in the front seats, fantastic. If the backseat makes things more cozy and you feel like a teenager again, fantastic! We love a good tailgate space since there's a little more room and space for a spread.
I made sure to add a bottle of sparkling lemonade and some portable goblets. It took the picnic in the car up a notch.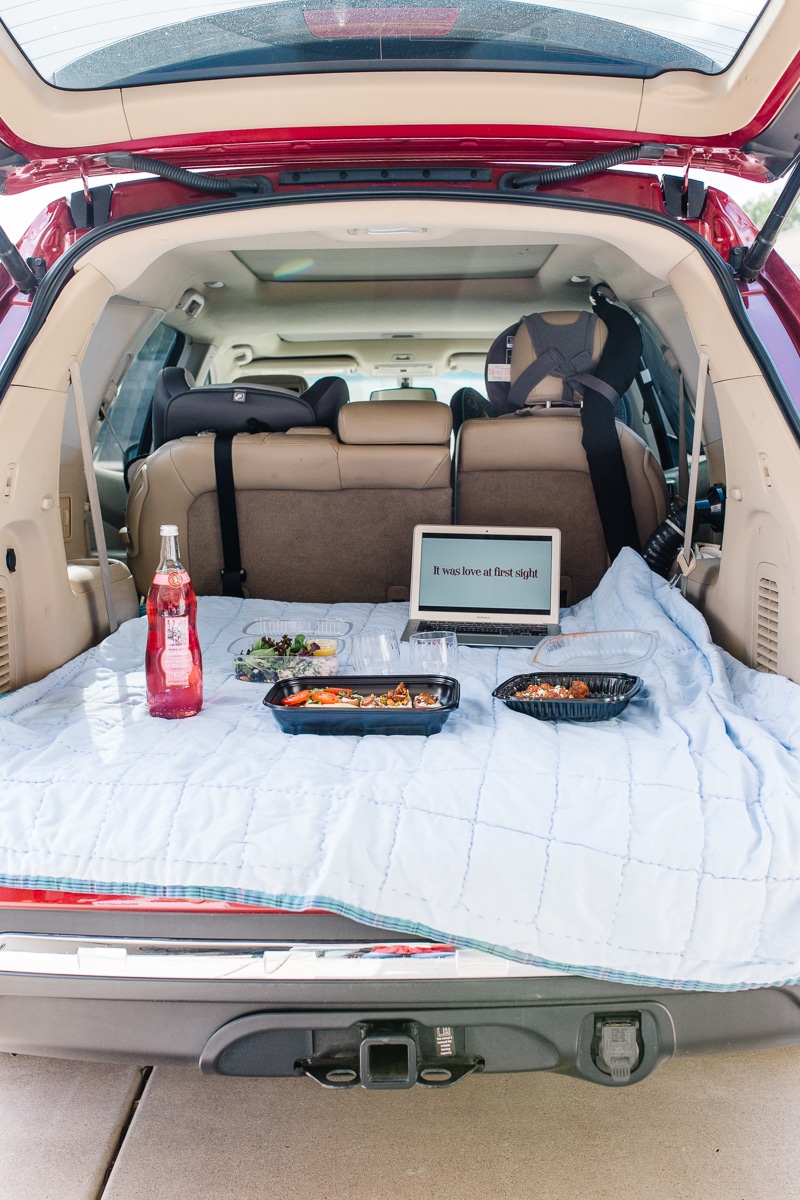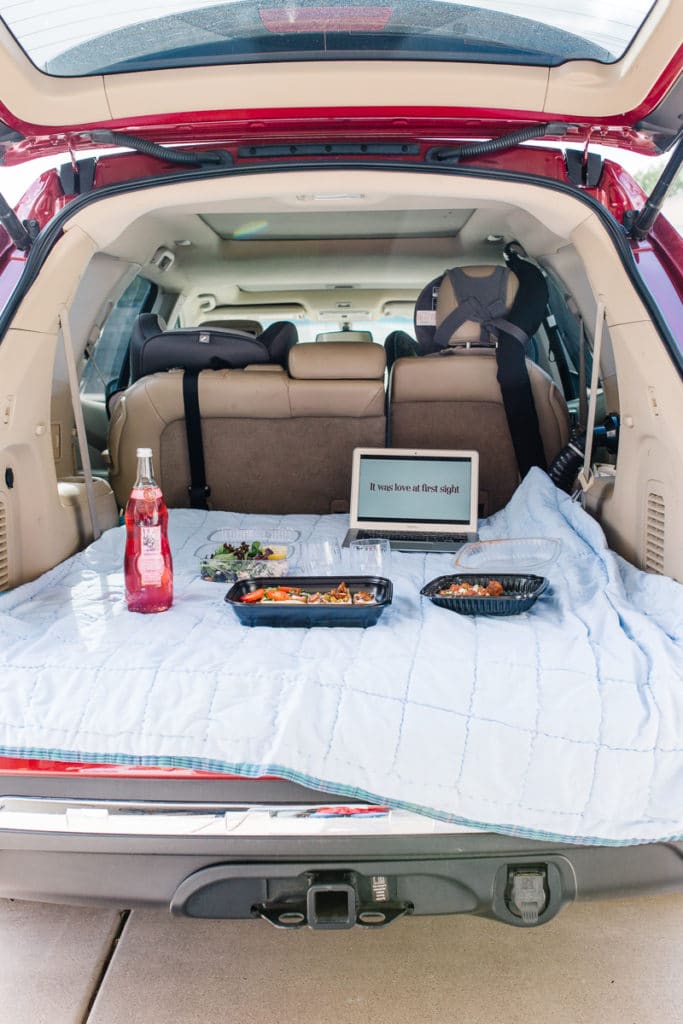 I can't believe how much taking date night outside in the car makes you feel like you got a night on the town! A car date is paired with a romantic picnic feels like a night at a romantic restaurant!
Try it, I promise you'll be pleasantly surprised with the new change of scenery!
Like this date Idea? You may like these ideas too:
Date Night Subscription Box: The Best Date Night Box Options
Stay At Home Date Ideas for Couples
Blindfold Baking Date Night: A Free Romantic Date Night At Home
Get 365 Date Ideas!
We want to help you have the best date nights ever! Grab this FREE printable with 365 date ideas, a date for every day of the year so you never run out of ideas!