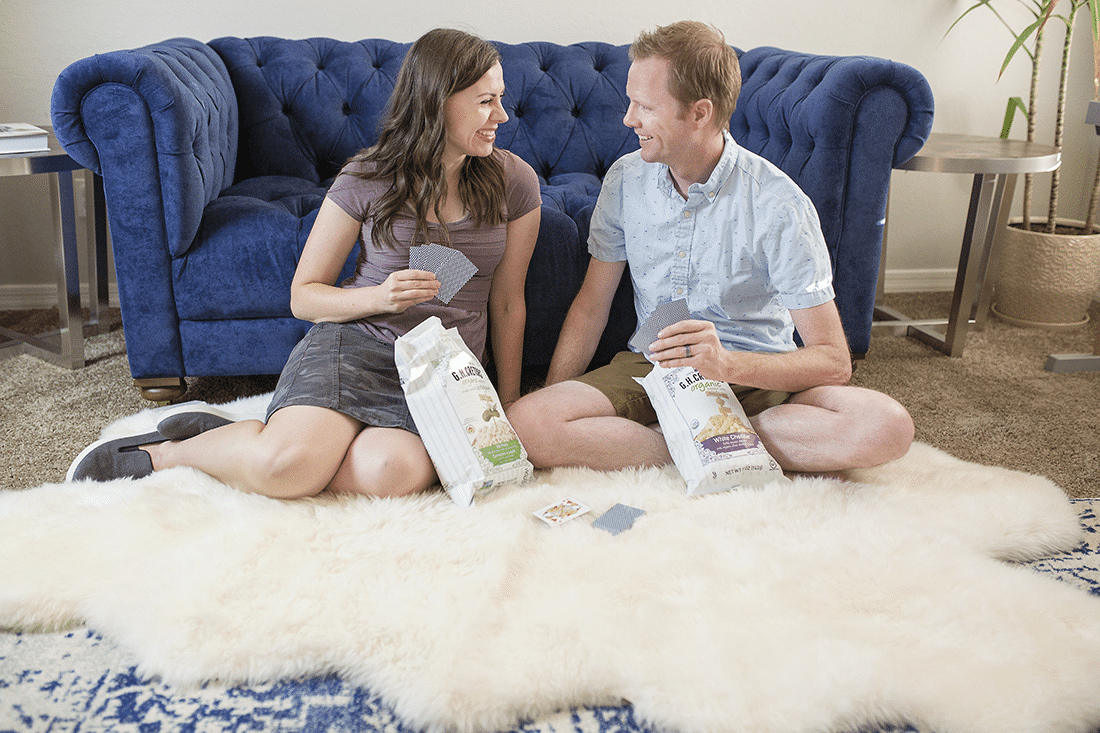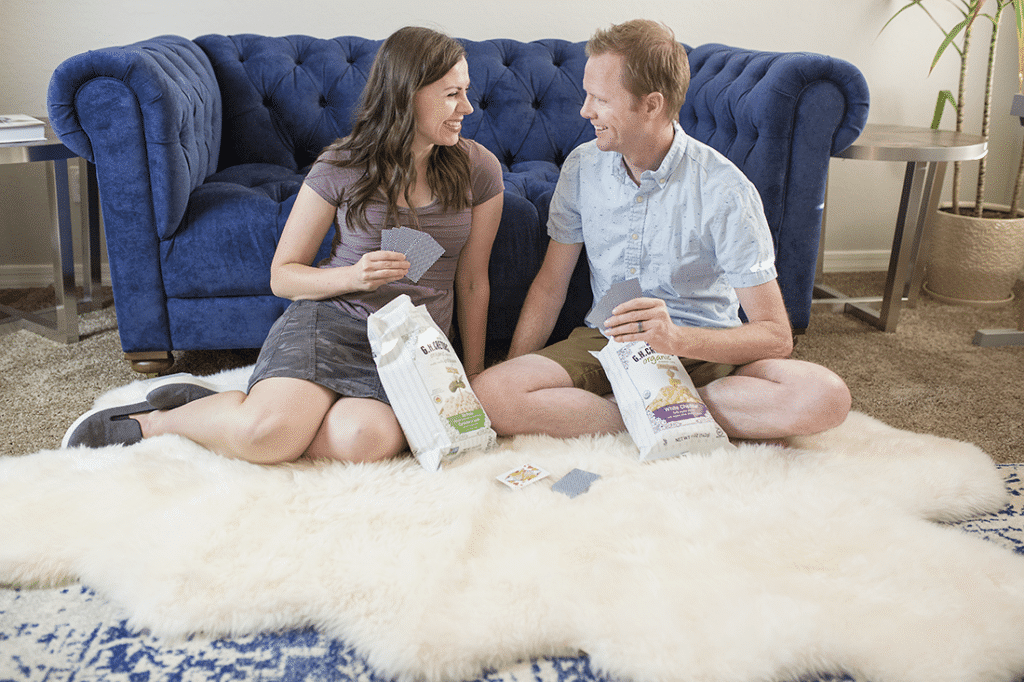 This post is sponsored by G.H. Cretors, but all thoughts and opinions are my own. 
It's a bit of a magic moment when the baby finally falls asleep and leaves you with a few hours to spend together. Often this means we finally get to clean up the messes we couldn't stay on top of during the day without the help of little hands making the mess worse. But, we've also learned recently that it's really fun on the busiest of weeks to turn a seemingly mundane evening into something a little more by planning a one-hour date. It's plenty of time to have and create a memory, and it's something that's so doable in the weeks that life just feels so crazy buys! Plus there's nothing like skipping a sitter and making memories a little more special with a quick date night at home.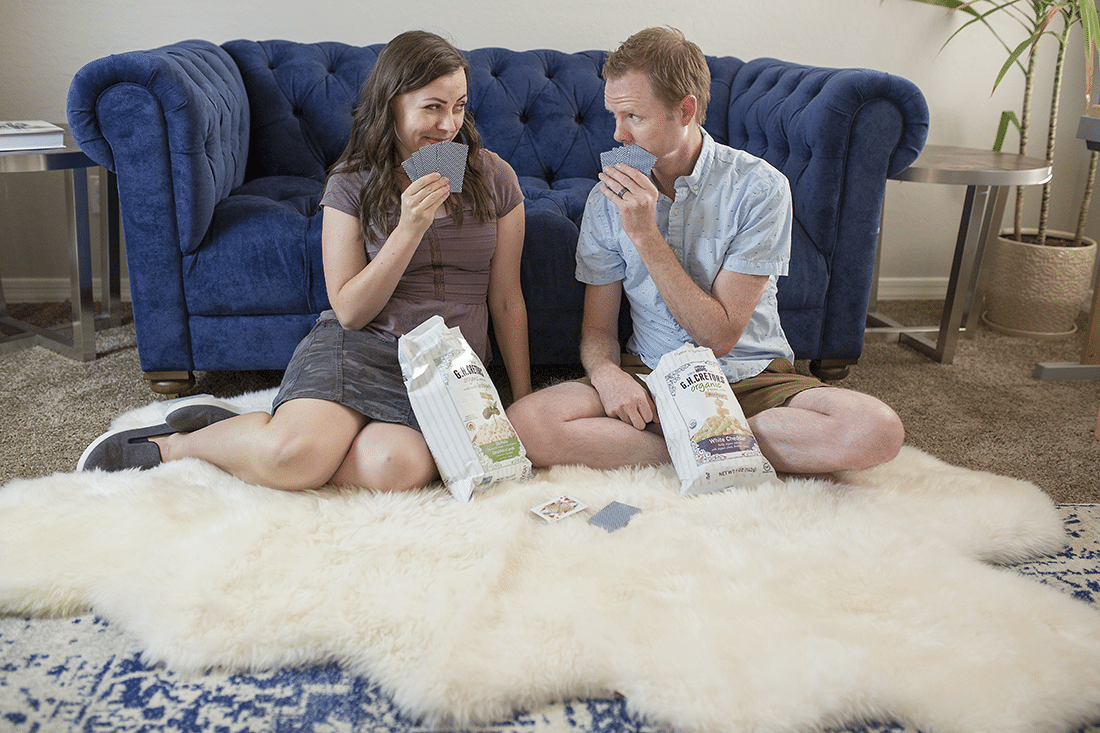 I've found that there's an easy recipe to making a quick date night at home happens, and that's a new snack and a new activity. That may mean a new tv show to watch together, a new hobby to try, or a new game to play. Something that feels novel and exciting plus something delicious to eat is always a winner in our home! And really, if you're the couple that leans on streaming tv every night, switching things up with a game or something you just haven't done before can be just the ticket to really make it feel more fun and more special.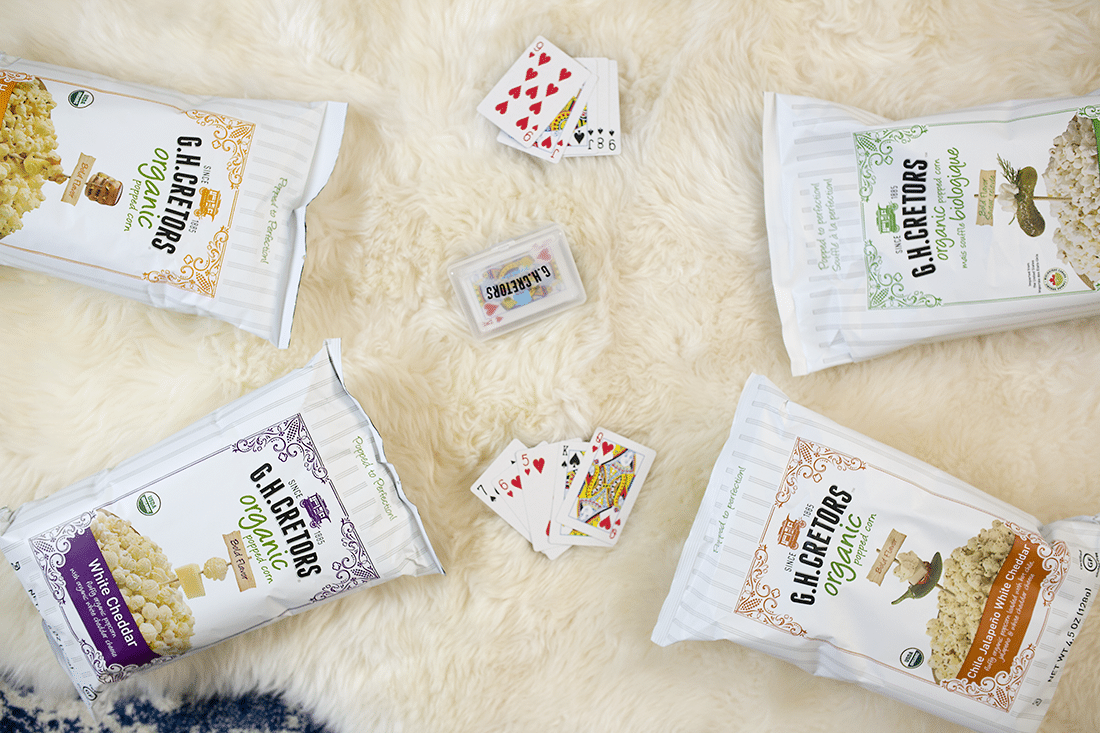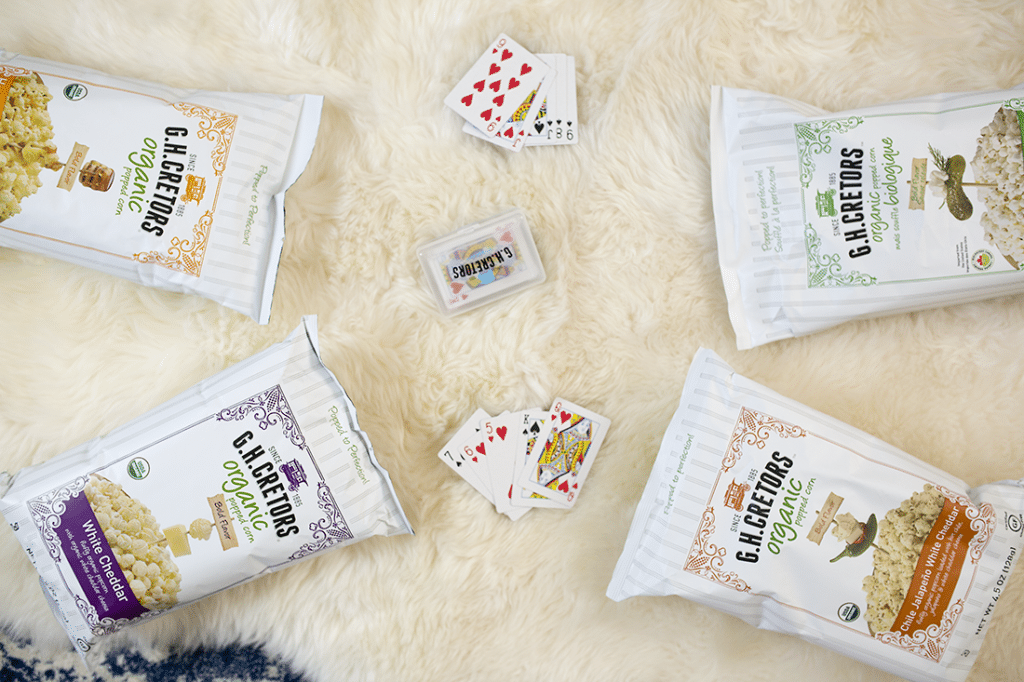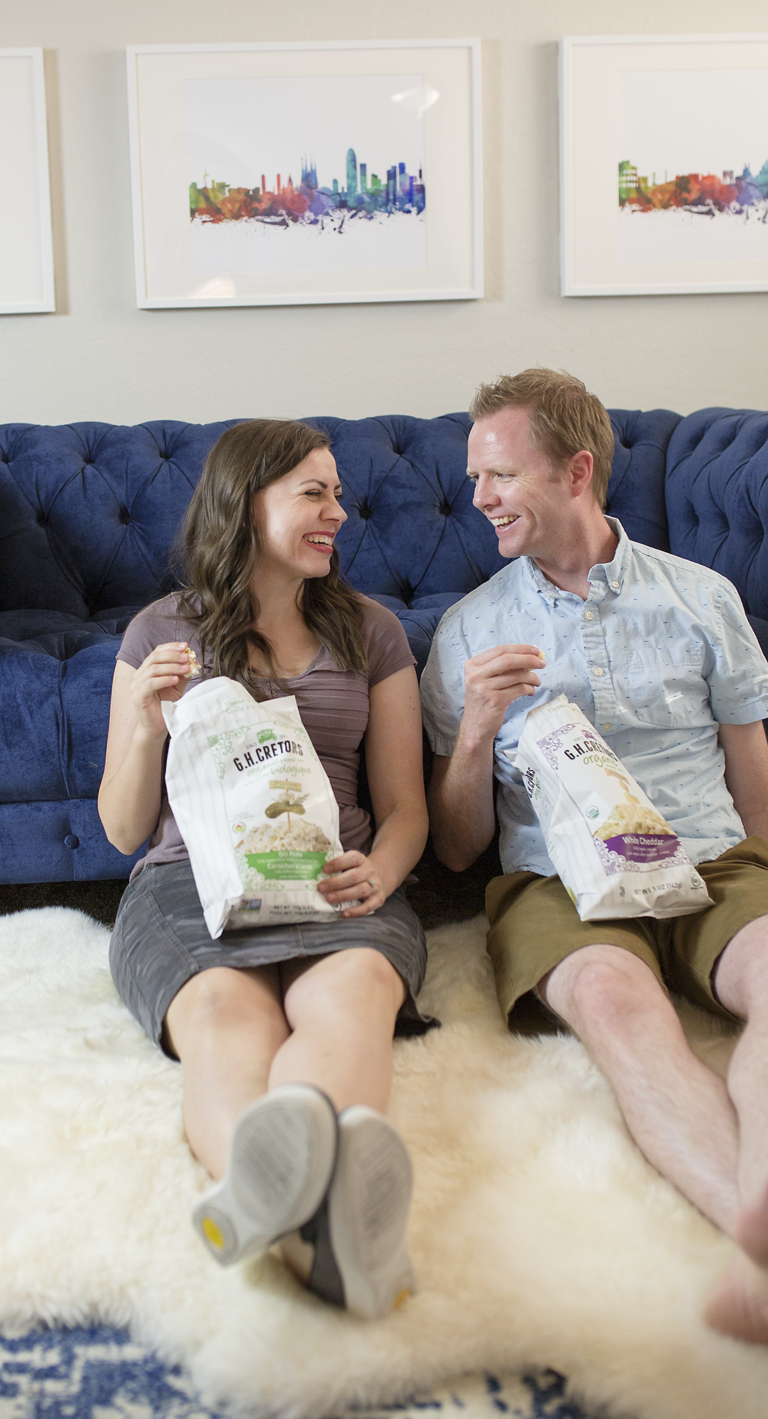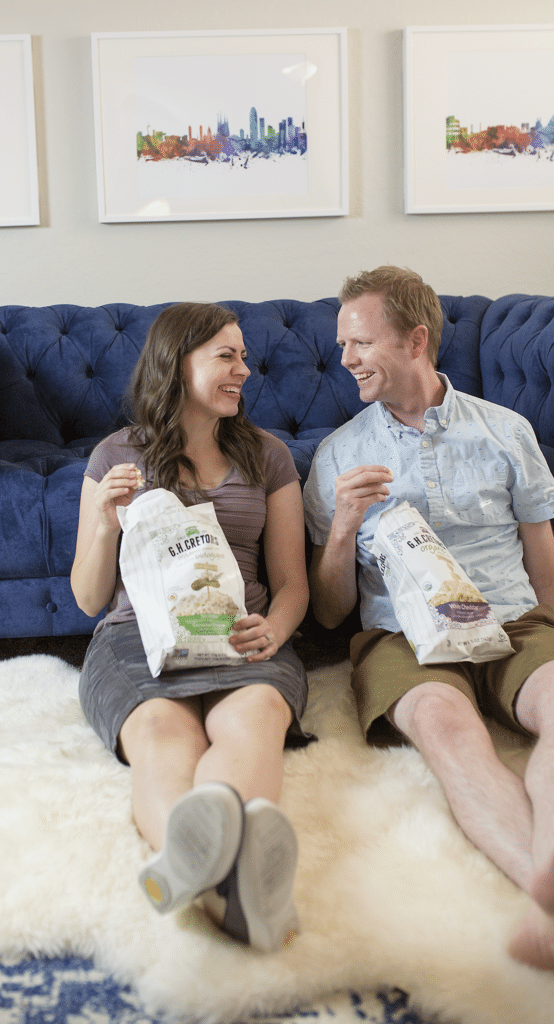 Whatever your activity of choice, I'd highly recommend pairing it with some of the New Flavor Obsessions from G.H. Cretors. There's something about having a few delicious flavor options that include sweet and savory and a bold flavor that makes for a gourmet pairing feel and a very delicious evening! I'm such a fan of the ORGANIC CHILE JALAPEÑO WHITE CHEDDAR when I want to kick things up, and the DILL PICKLE when I'm looking for something savory.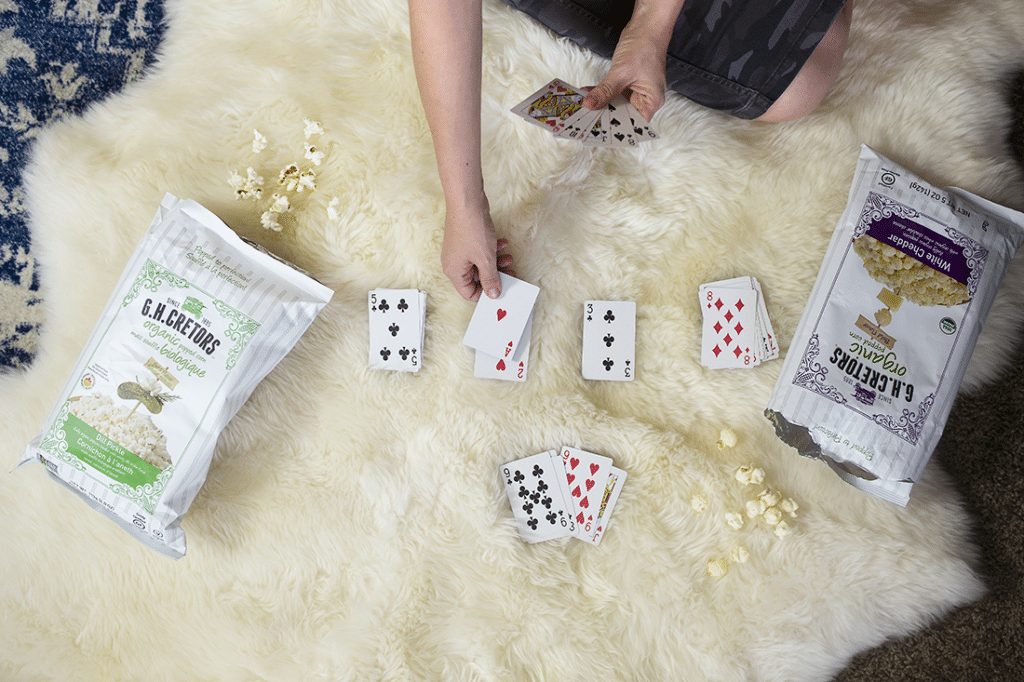 Seriously, just a little of the right popcorn set to a quick round of Speed that only requires two players and an hour later we manage to squeeze in a really quick, really easy, really fun night in no time at all!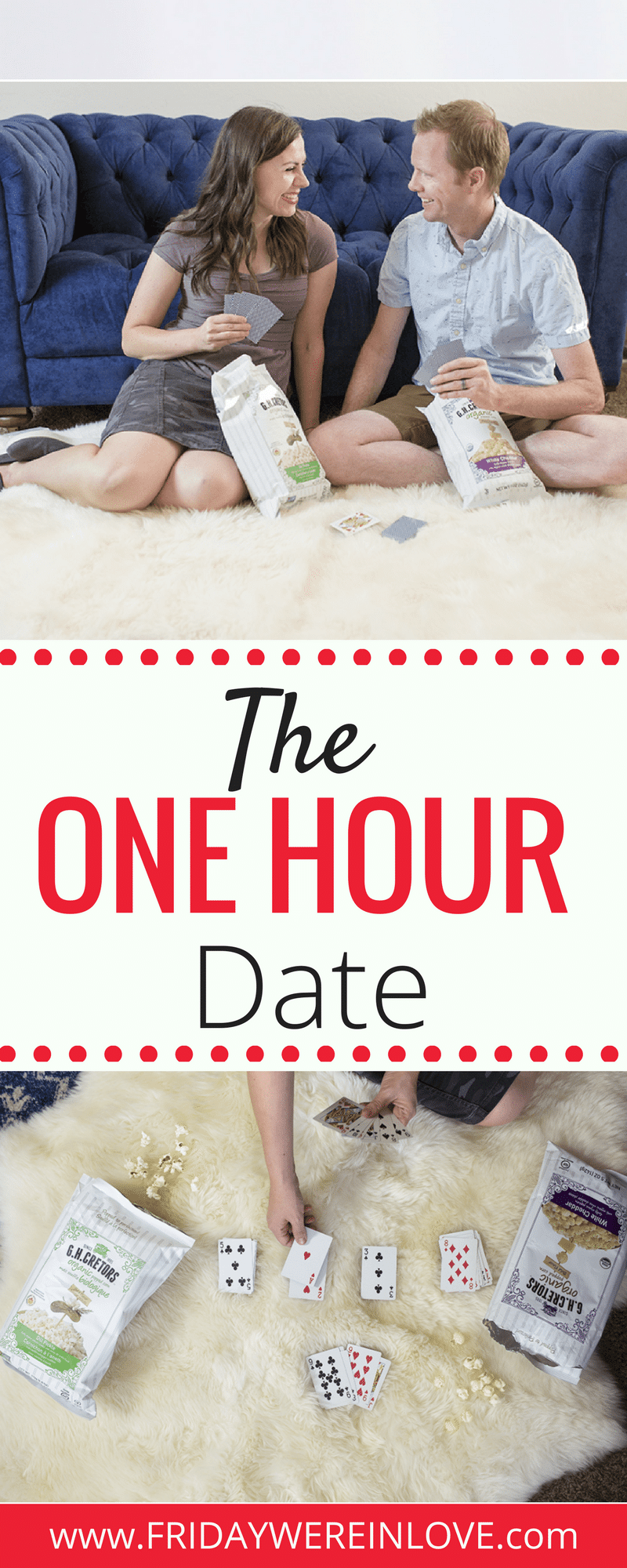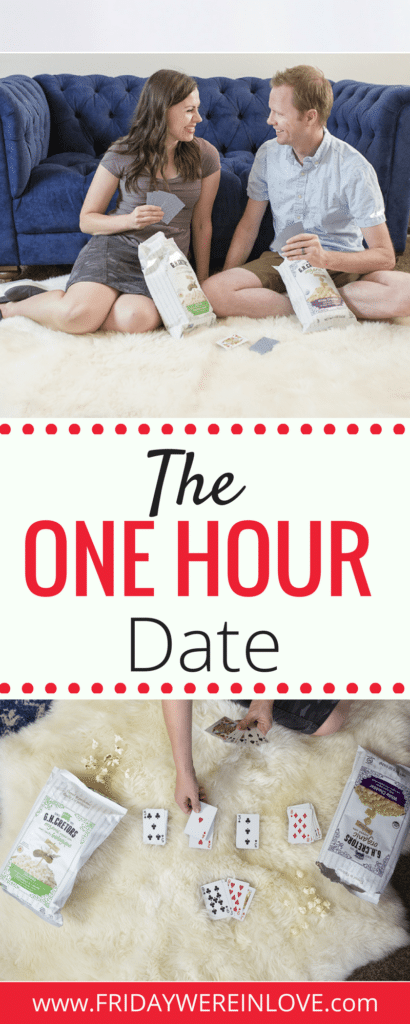 Get 365 Date Ideas!
We want to help you have the best date nights ever! Grab this FREE printable with 365 date ideas, a date for every day of the year so you never run out of ideas!