We had a night last night with a dating experience that we won't ever forget!
Remember that Christmas gift Camille gave Jacob, inspired by the brilliant Shannon Brown, with 12 pre-paid, pre-planned dates? You can check out our "12 Months of Dates" or "Let's Go on a Date" (as Shannon called it) HERE. This was our February date!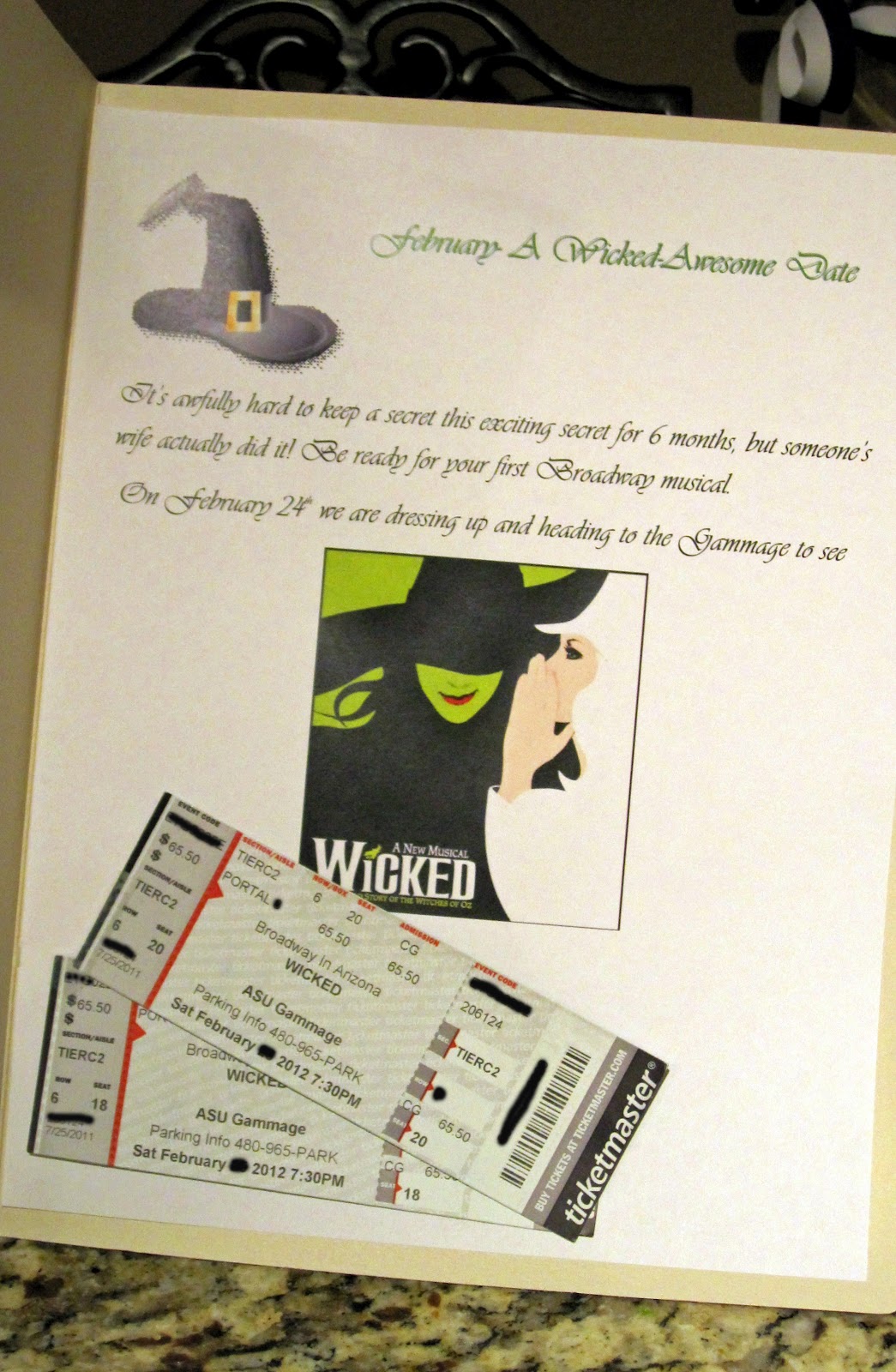 Broadway shows are usually a special experience that most people don't get to experience all that often. When our sister-in-law sent out an email last June asking who may be interested in purchasing a group set of tickets so we could all get a discount for Wicked showing in February, Camille jumped on it! These tickets were held onto and kept secret all the way until Christmas. They were the very thing that inspired the 12 dates! If you are on a budget dating (which should actually be said, you're so lucky if you're not because most of us are!) sometimes it's hard to justify these kinds of purchases. However, buying a group rate well in advance and saving up for one special night like this creates an experience that's completely unforgettable.
We made sure to dress up for this. Jacob wore his suit and shirt we like to call his "Cam" shirt (if you're a Modern Family Fan, you know Cam wears two-toned stylish shirts every day). Camille went with a 60's vibe floral. We both commented on how we need to dress up more often because it makes the date so special. Maybe next time we watch a movie on the couch we'll go fancy, just because!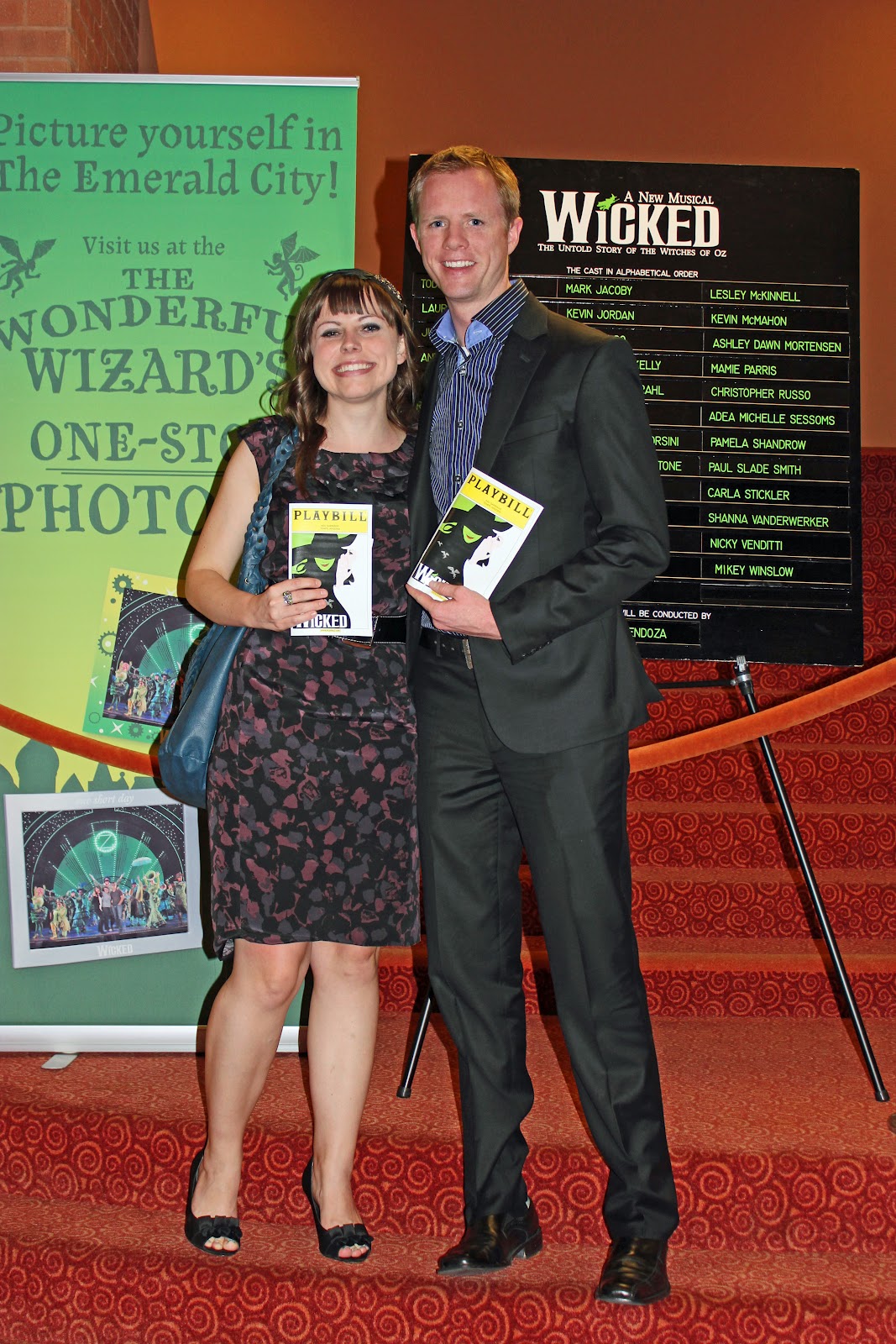 We hit up Sweet Tomatoes with Camille's parents and brother and sister-in-law, which isn't the fanciest place, but definitely a great deal and we had a lot of laughs about how over-dressed we were for a nice salad bar. But it's always a solid place to go eat if you're looking for a decent priced great meal!
Then it was off to the theater!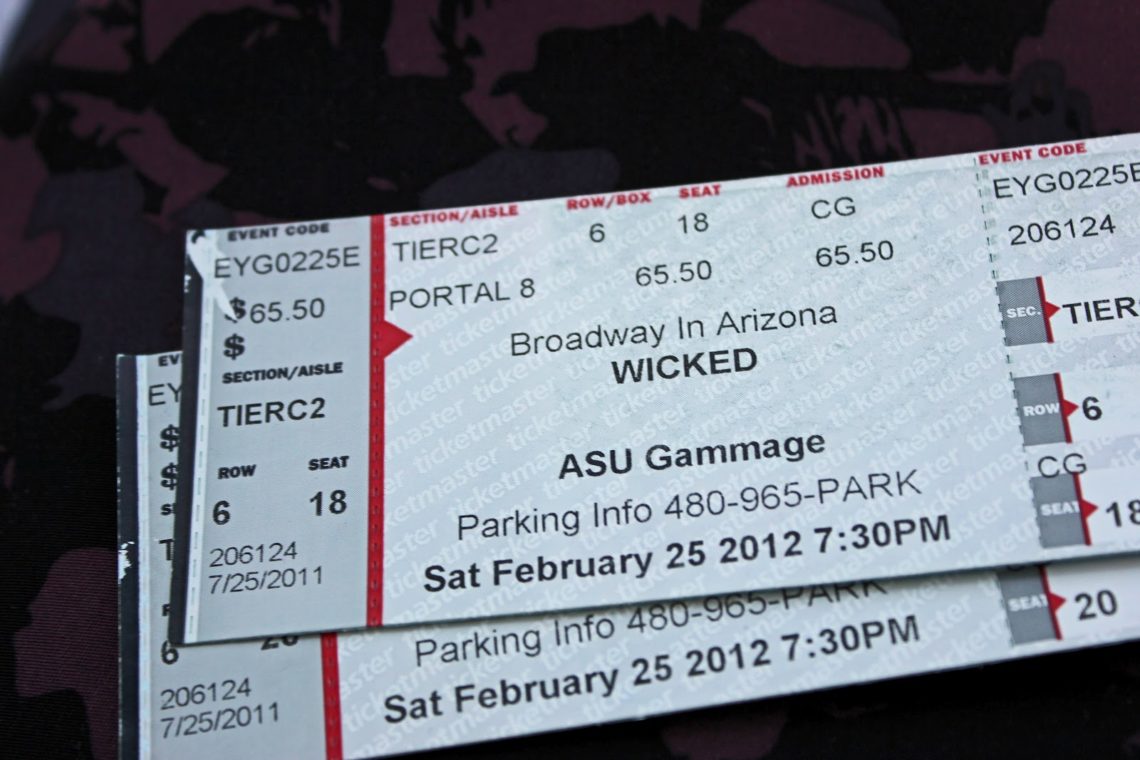 We laughed with parents about Camille's Dad "losing tickets 3 times in the last 8 months." It has been a long wait for this anticipated special date!
The traveling show for Wicked is every bit as good as the stationary! Camille (and sister-in-law Kristen) have seen it in L.A. before and agree that the props, costumes, set, etc. is just as amazing. If you're leery of traveling show (because honestly, some aren't as great) this is one not to worry about it! It's so fantastic on any stage!
Wicked follows the story of The Wizard of Oz, pre-movie back to a time when Glinda and Elphaba (the Wicked Witch of the West) are roommates at school. Glinda is a shallow, vain, ditsy girl seeking popularity. Elphaba is smart, witty, and trying to find her place in life with the disadvantages of being green. The plot is so well written, and you will laugh so hard at the characters the brilliant screenplays have built. The music will be stuck in your head for days, particularly Glinda's hilarious song "Popular."
Although it seems like a somewhat girly play, we promise you boys will like it too! If you need a new bucket list item or a super special occasion date, we recommend this one go on your list ASAP! Everyone should see this one, it is a classic and one of our favorite memories!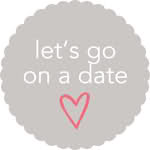 Get 365 Date Ideas!
We want to help you have the best date nights ever! Grab this FREE printable with 365 date ideas, a date for every day of the year so you never run out of ideas!