Easy Date Night Idea: Find a place that makes you feel cool just by being in it! The Duce in Downtown Phoenix Arizona is one of those places, here's why!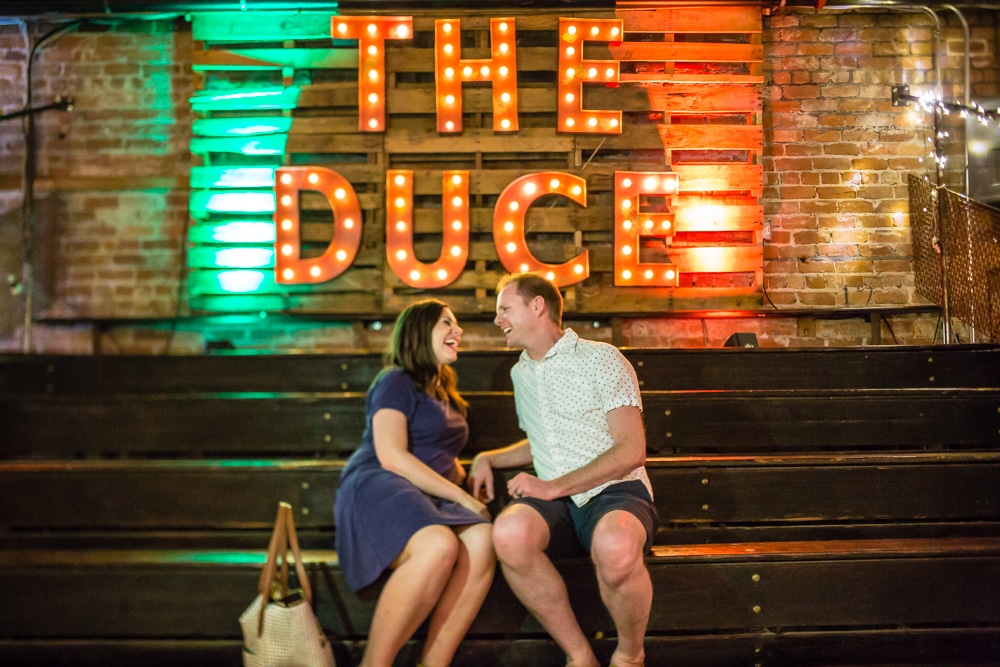 The Duce Date Night
Date Info: 
Find the Most Effortlessly Cool Date Night Hangout in Your Area
Price: The cost of food and drinks. I'd plan $25-$50
Location:
The Duce in Downtown Phoenix: 
Website
Every area has some spot that makes you feel cooler just by being in it. These places make for some of the best date nights because you can merely show up and know you're going to have a great night.
The Duce In Downtown Phoenix
This is just one of those places! It's equal parts cool and quirky, chill and entertaining. There's plenty to do, or you can just sit and talk in a fun environment. It may look like an old abandoned warehouse on the outside, but that's only part of the vintage intrigue.
The food is worth a trip alone! They used to have a trailer inside the building that served vintage classics. But they've converted it to a food truck. And the inside has had some makeovers recently to make it a dining experience with tons of options!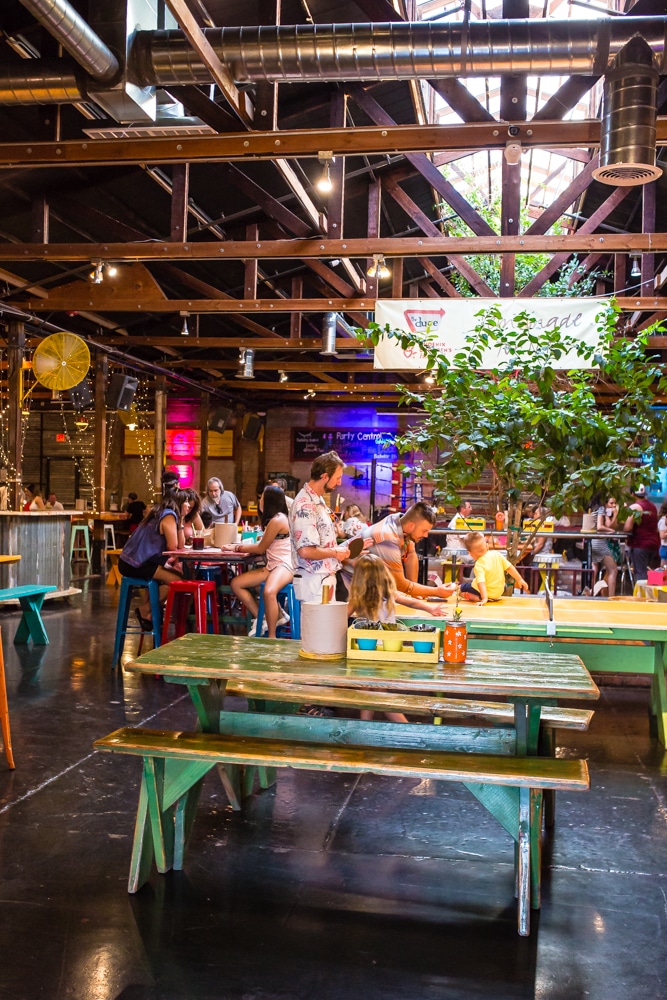 Diners, Drive-Ins, and Dives
Guy Ferreri made a stop at this cool Phoenix date night location and shared tons of food items on Diners Drive-Ins and Dives. The mac and cheese muffins, sliders, and cornbread are all 10/10!
I'd highly recommend coming for a group date and ordering a bit of everything. It's really fun to try it all! Since it isn't notoriously healthy, you'll feel a lot better splitting a little bit of everything with others. Plus, you'll have friends to go enjoy the entertainment with.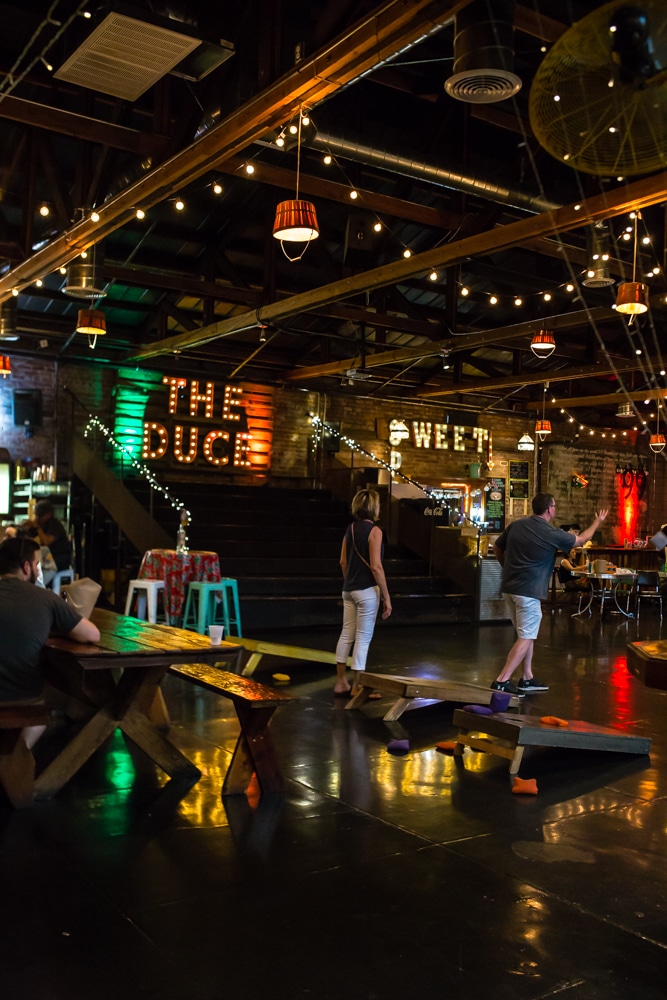 Just like the cool throwback food, there are tons of throwback games to enjoy too. Cornhole stations are found right in the middle. There are old school board games. And, if you catch the night right, you can find a boxing match or dancing class. Just about anything goes in this fun event space, even wedding rentals!
The Duce makes you feel like a teenager again. And sometimes when you're trying to create sparks, that's just the feeling you need! Also, it's effortlessly cool, unique as can be, and one of the most perfect Phoenix date night locations no matter if it's your first date or 5,000th!
Like this date idea? You may like these posts too:
Get 365 Date Ideas!
We want to help you have the best date nights ever! Grab this FREE printable with 365 date ideas, a date for every day of the year so you never run out of ideas!