The Sistine Chapel exhibit makes a perfect date to learn and see replicas of Michelangelo's Sistine Chapel replicas up close!
Sistine Chapel Exhibit Date Night
Date Info: Seeing full-sized up-close replicas of the Sistine Chapel in this touring Michelangelo exhibit.
Price:
Around $18 per person, but
Groupon tickets
made it about $12 per person.
Location: We saw the Sistine Chapel Exhibition Phoenix, which is at The Croft in Downtown Phoenix.
Time: It can be as short as an hour, but if you do the audioguide I'd plan for one and a half to two hours.
Tip: Plan to spend the extra $3 to get the audio guide. It's completely worth it!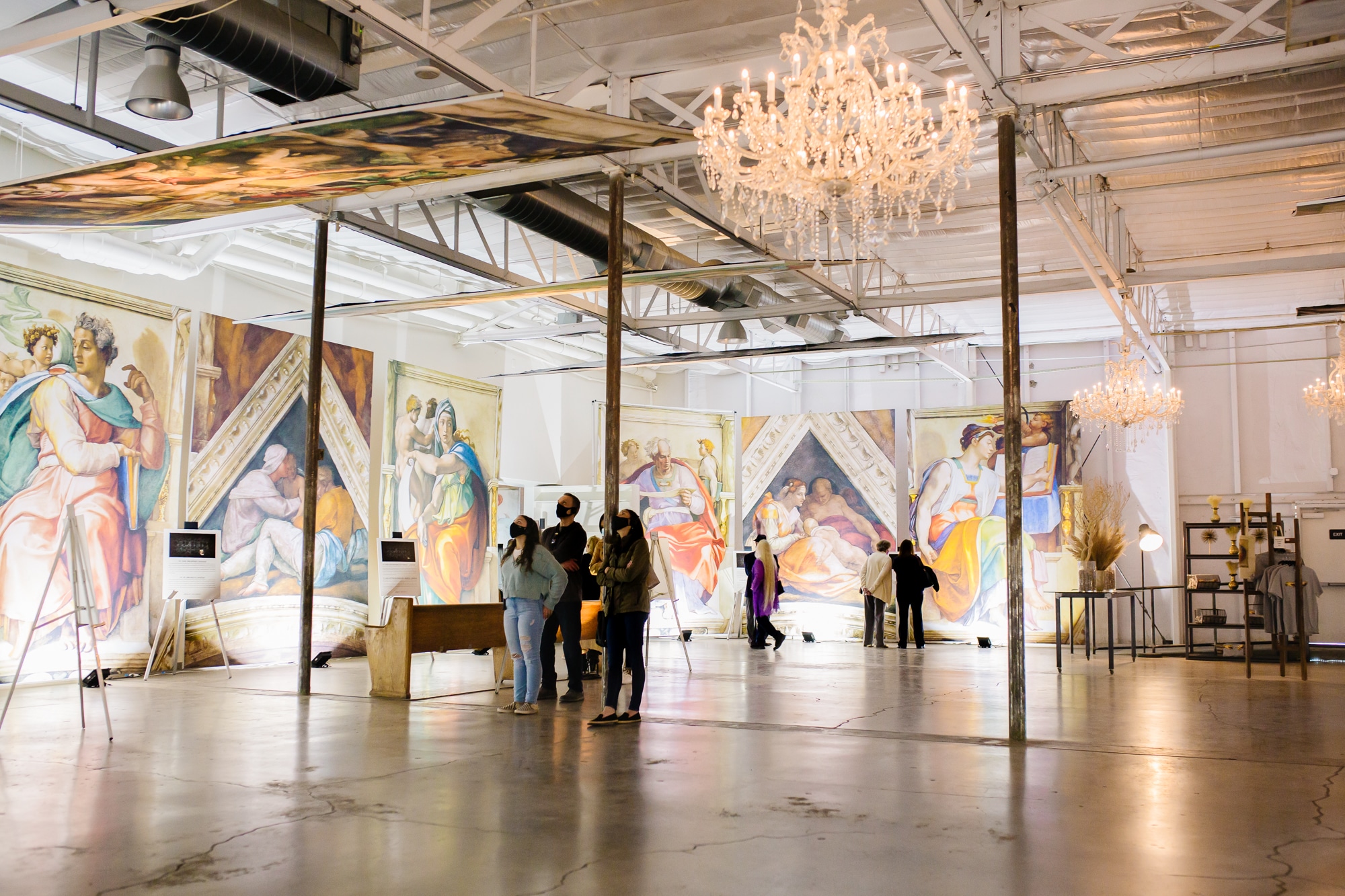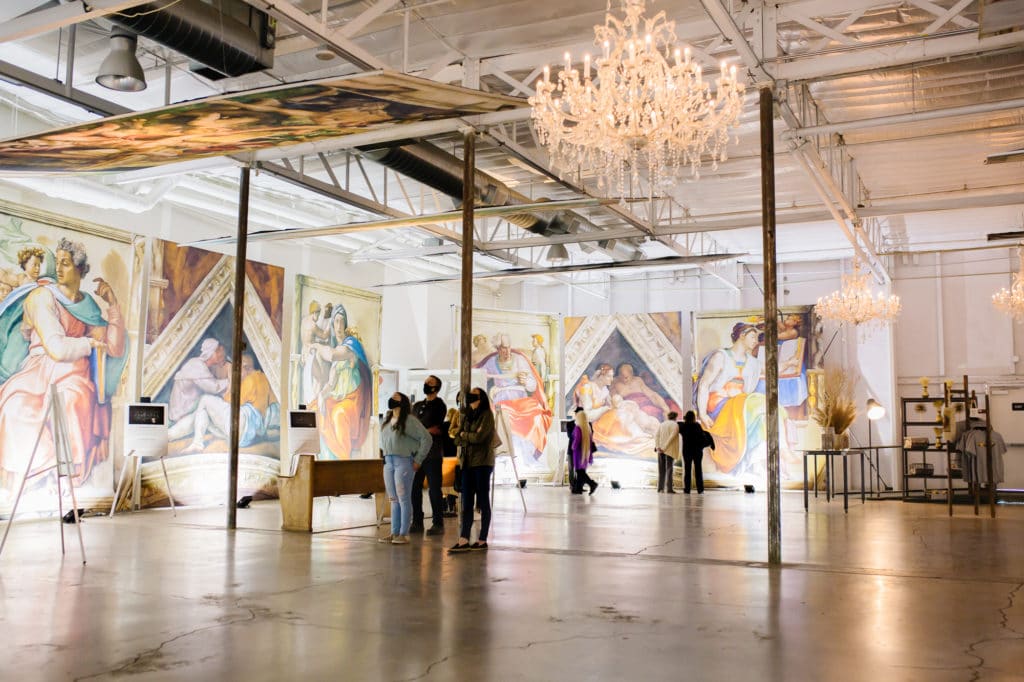 Michelangelo Exhibit
We had the privilege of visiting Rome for our babymoon almost six years ago. The first thing we put on our schedule was a day touring the Vatican and seeing The Sistine Chapel in Rome. It was a breathtaking experience, and one I'll never forget!
But it was also so much to take in that even though I thought I'd prepared, I still felt so overwhelmed so much to see in only a few hours. It's a long walk through decorated hallways to get to the Sistine Chapel, and once you're there, it feels like only a moment before it's over. It's crowded, and there are guards everywhere yelling "Silencio! No Photo!" on repeat. As sacred of an experience as it was, it felt pushy and rushed.
When I heard of the Michelangelo Sistine Chapel Exhibit, I knew immediately it would make such an amazing cultural date night. We jumped at the chance to see an up-close Sistine Chapel Exhibit with life-sized (or close to life-sized) replicas of each painting. You are encouraged to take pictures, unlike the real-life experience. Also, you can stay and linger and get a close look at any painting you wish!
Make the Experience Even Better
There are two things that make this an even better experience, and a winning date for couples.
First of all, get the audio guide. It's $3 per person, but worth every penny! You'll learn so many facts and details. I was amazed how much I only wish I'd known before seeing the art pieces in real life.
Get Italian food after. There's some of the best food in the world just outside The Vatican in Rome, Italy. I'd highly recommend finding a highly rated Italian owned restaurant near the Sistine Chapel traveling exhibit near you. It was the perfect way to end this very cultural experience that makes for a perfect date!
Like this date night idea? You may like these posts too:
Italy Day 2: Rome: The Sistine Chapel
Arizona Science Center/Van Gogh Alive
The Pompeii Exhibit Date Night
Italy Day 2: Rome: The Vatican
Get 365 Date Ideas!
We want to help you have the best date nights ever! Grab this FREE printable with 365 date ideas, a date for every day of the year so you never run out of ideas!