Italy Day 2: Rome: The Vatican
Italy Day 1
Location: Rome, The Vatican
Cost: 20 Euros per person, including the online fee. Definitely book these online well in advance- the line is outrageous even very very early in the morning
Time: At least a half day, you can spent a lot of time looking at everything or about a half day hurrying through and spending the bulk of your time looking at the big stuff. We had two days in Rome total so opted for the quicker tour.
Tip: Buy tickets in advance, and carry an umbrella! It rains often and we were soaked even with umbrellas and jackets by the time we got in with advance reservations.
This is also a religious place, so be sensitive with your pictures, and remember to dress modestly. They don't do bare shoulders or anything about the knee, so plan conservative dress even if it's a hot day.
There's also a good amount of crime in Rome, so watch your back! Taxi drivers will rip you off and subways are ridiculously crowded. Plan to walk a lot, and don't worry- it's worth the views walking the city!
We broke up our time in Rome into two days, one we called "Catholic/modern Rome day" and one "Ancient Rome day". I wish we would have had one more day in Rome, and at the same time, I was ready to be done with the crime and hustle and bustle and give my pregnant body a little bit of rest.
I couldn't get over how amazing the Vatican is though. It was pouring rain all day and it just made the ancient structures stand out even more.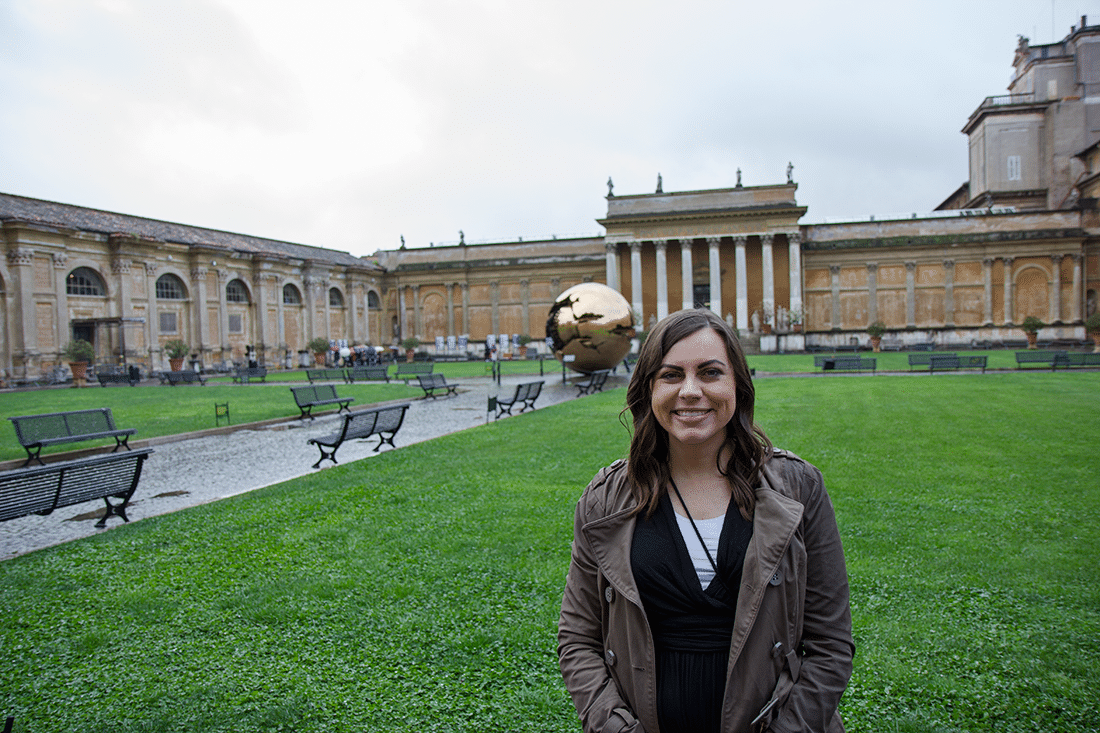 We started in the gardens, and admired about a million amazingly impressive statues of famous Romans and Gods and Goddesses.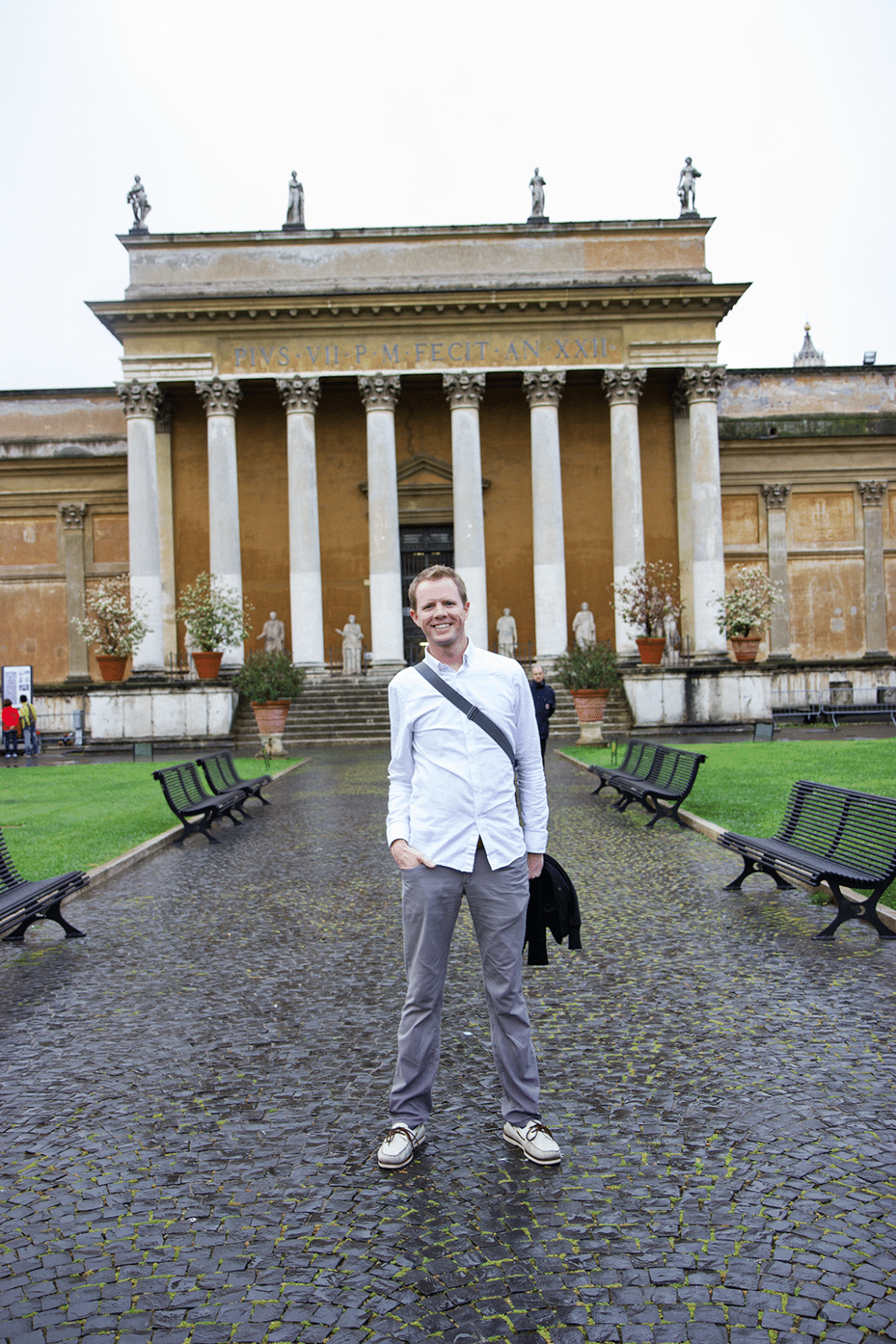 When we entered the gallery of Greek and Roman statues Jacob kept things very fun asking everyone to find the doppelganger of their spouse.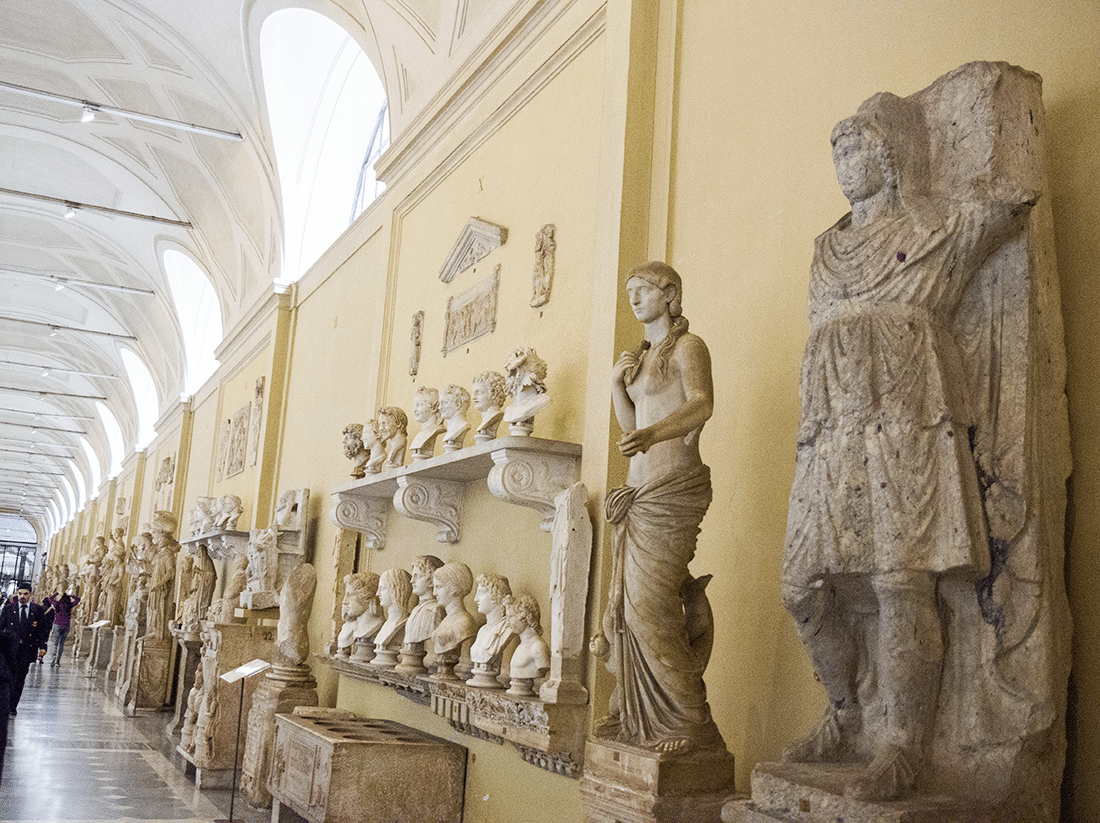 We decided we definitely have no Roman genes in any of us, but we did our best and snapped a pic with whatever one had at least one similar feature.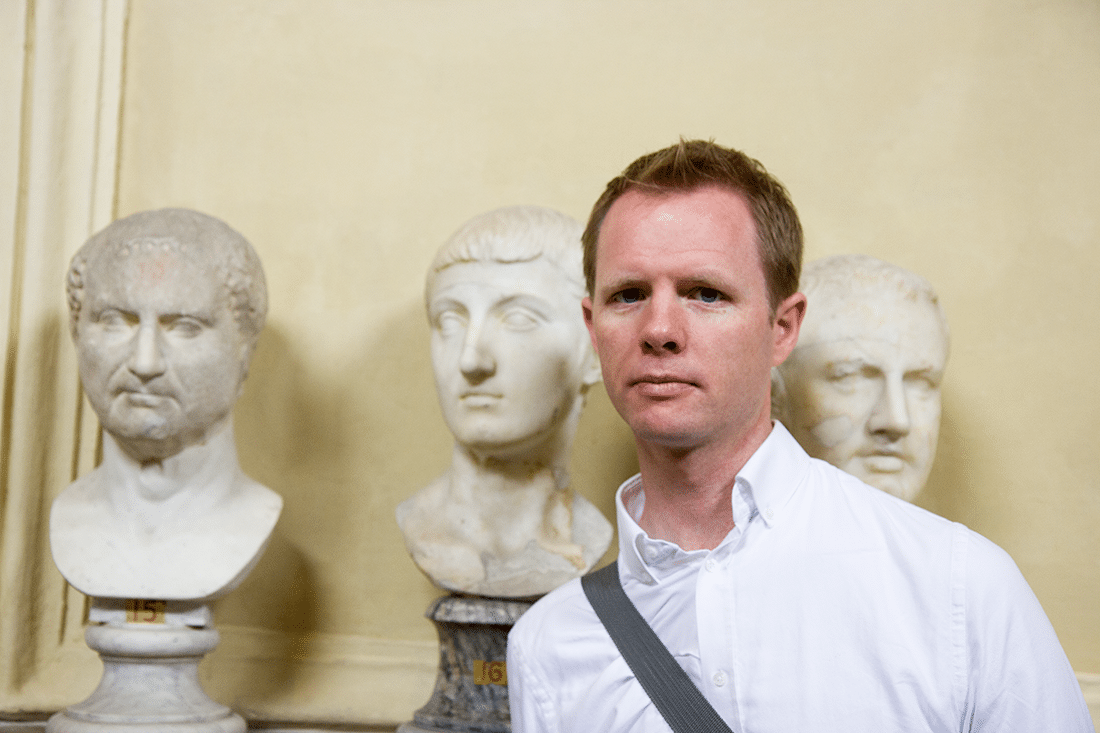 Did I mention it poured all day? There was so much rain it was crazy, and so beautiful!
We made sure to see the most noteworthy and famous statues and snag pictures with each.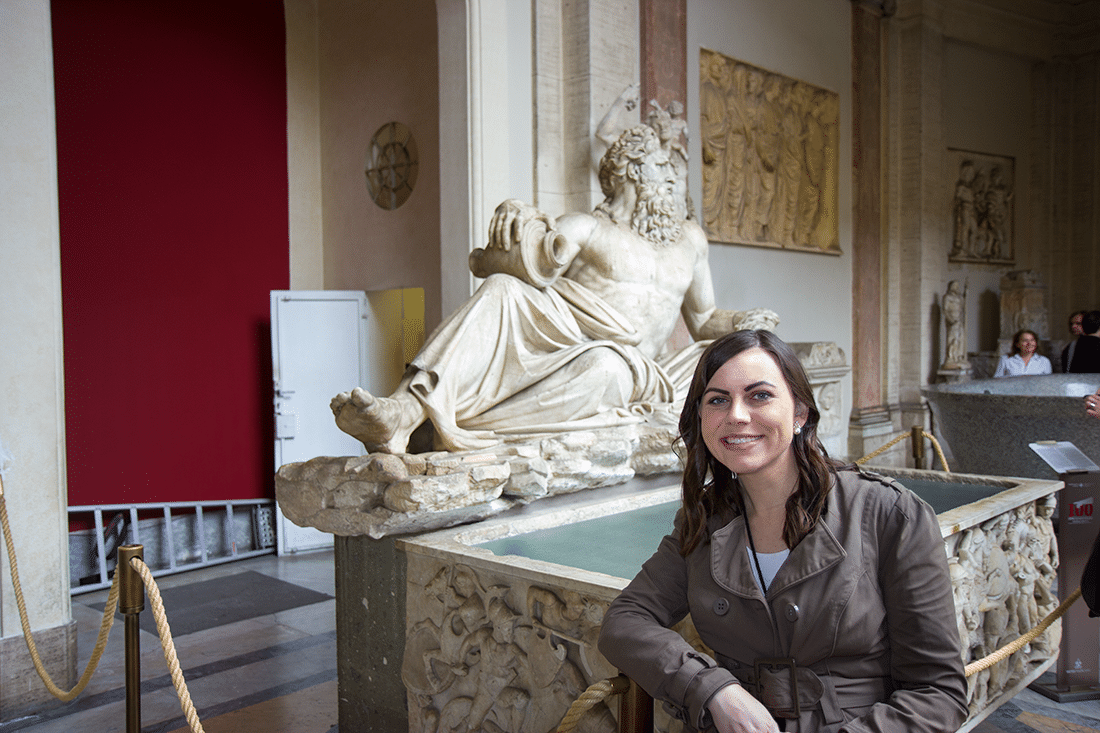 This was one of the first domes, patterned after the Parthenon. The White House was patterned after these domes too, as are many other famous buildings.
My mythology-loving self had quite a time seeing all these pieces in real life. I took mythology in high school which served as an English class for seniors (in addition to my AP English class, I really loved English), and it really made this trip come alive even more than a decade later. Mrs. Crampton if you ever read my blog I can't thank you enough for the education you gave me and how much I still remembered for this trip! I was "that person" who turned to my husband and brother and sister-in-law and mentioned details of each God and Goddess I remembered with pieces of myths.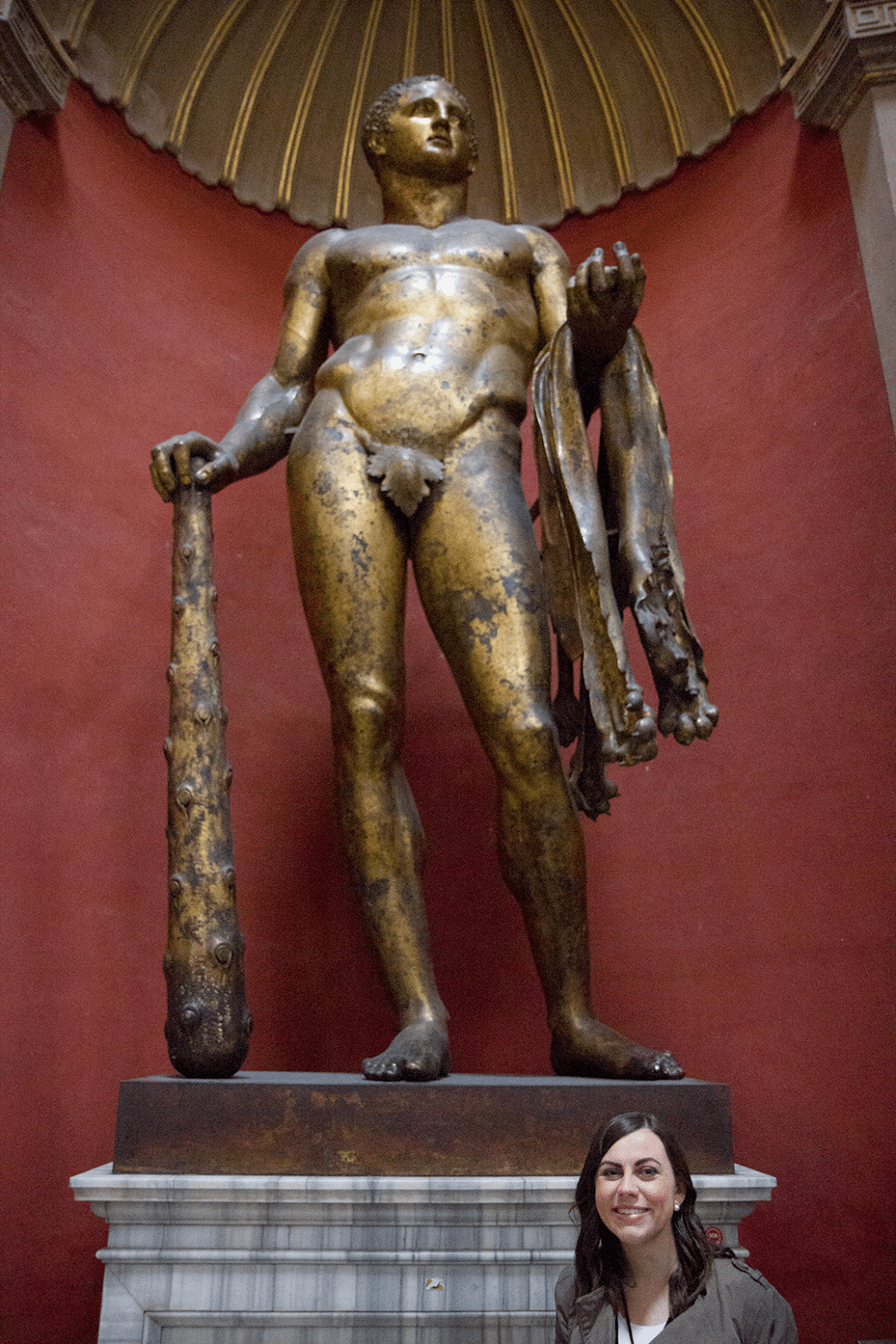 Let's talk mosaics for a minute. We had to do a square foot of one in mythology and I remember it taking over a week in class and lots of time outside of class to complete. I have such an appreciation for these things, and I just couldn't get over the floors and murals and how many there were!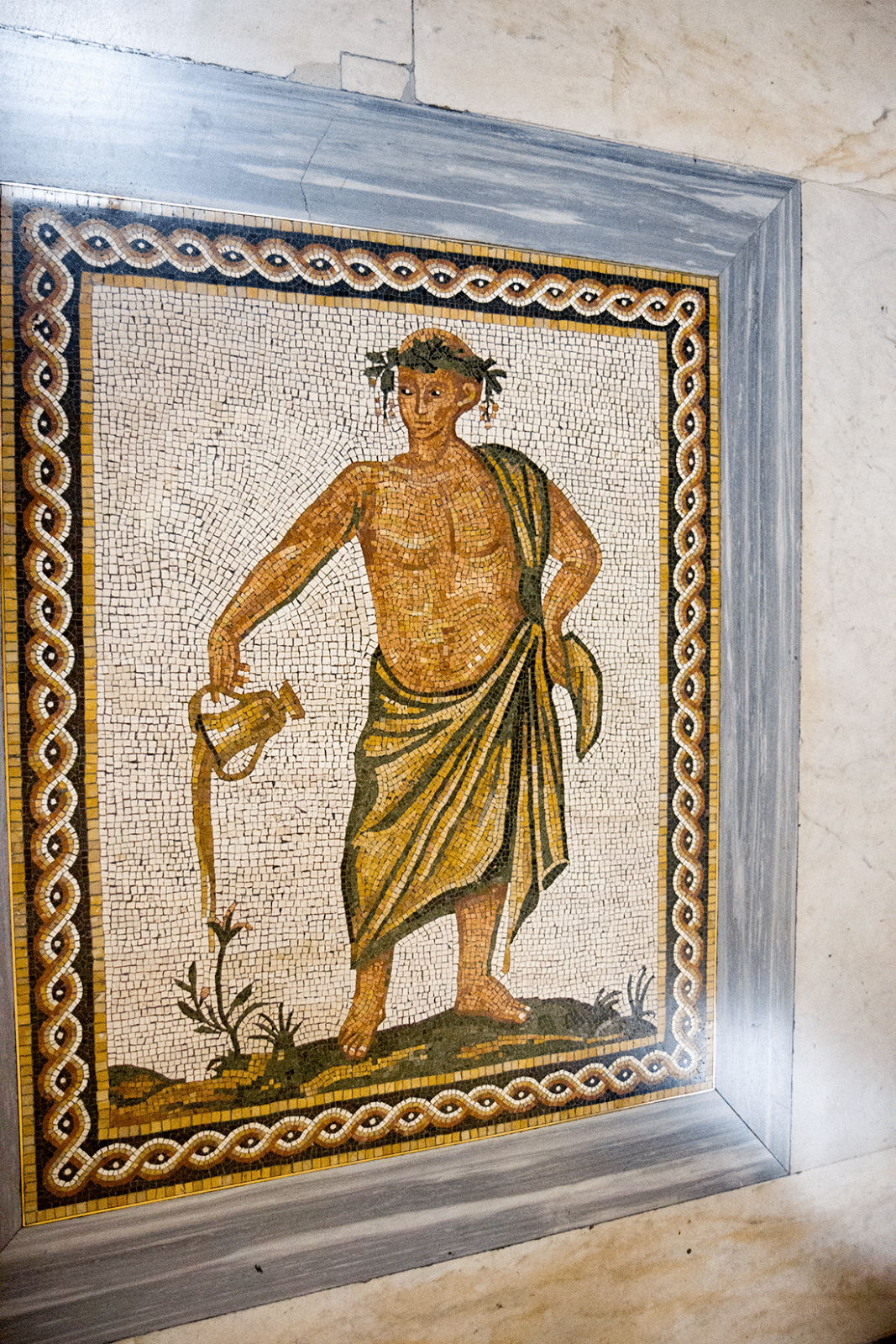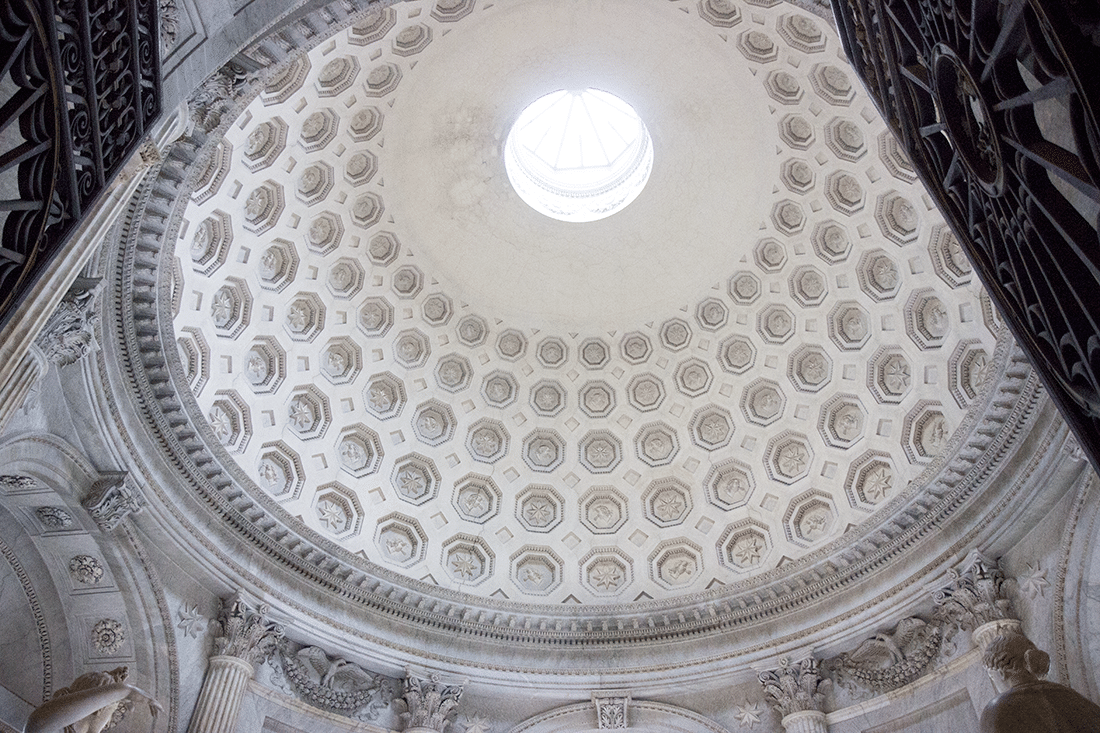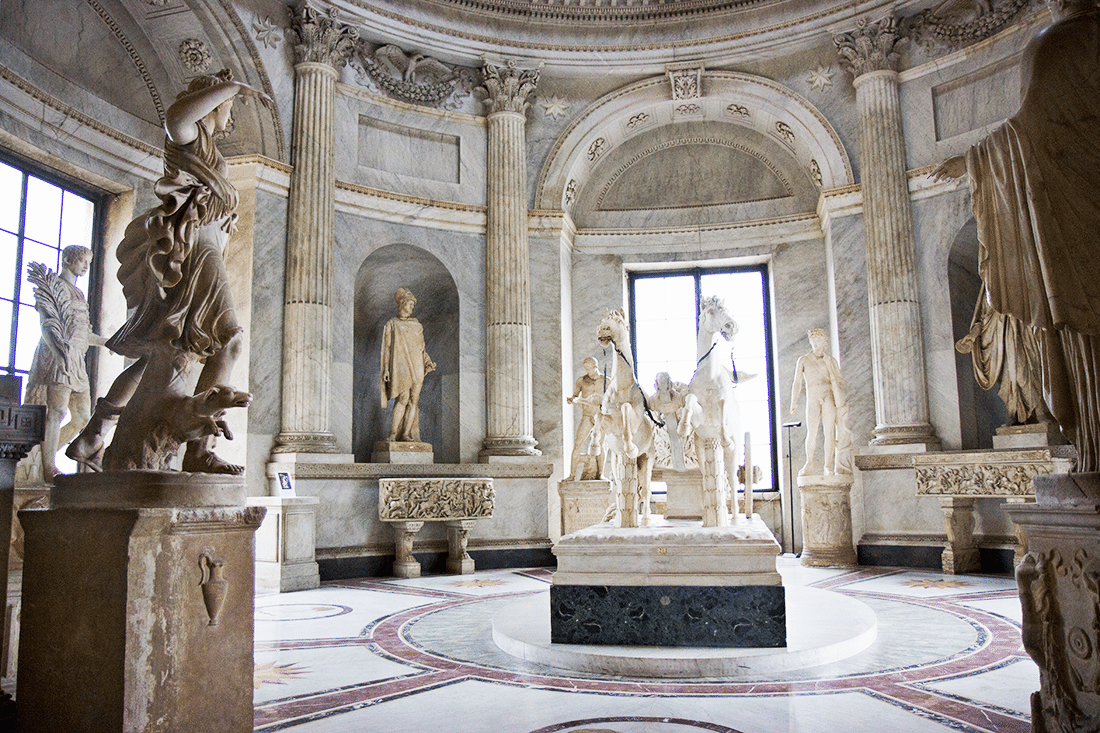 As we moved closer to the Sistine Chapel things became increasingly more Christian, more reverent, and the art forms changed to painting and tapestry.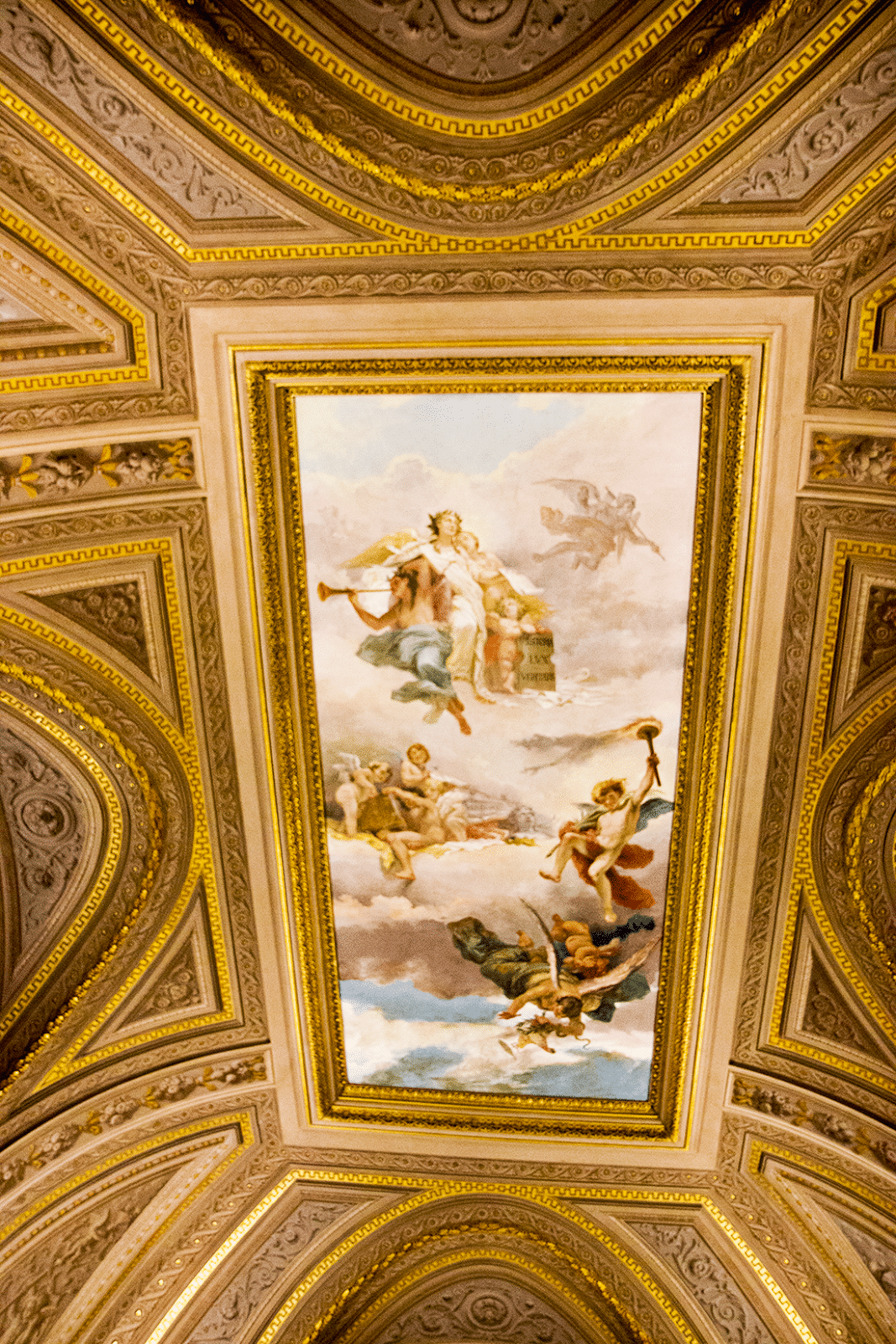 I couldn't get over the ceilings and the intricate paintings in each crevice.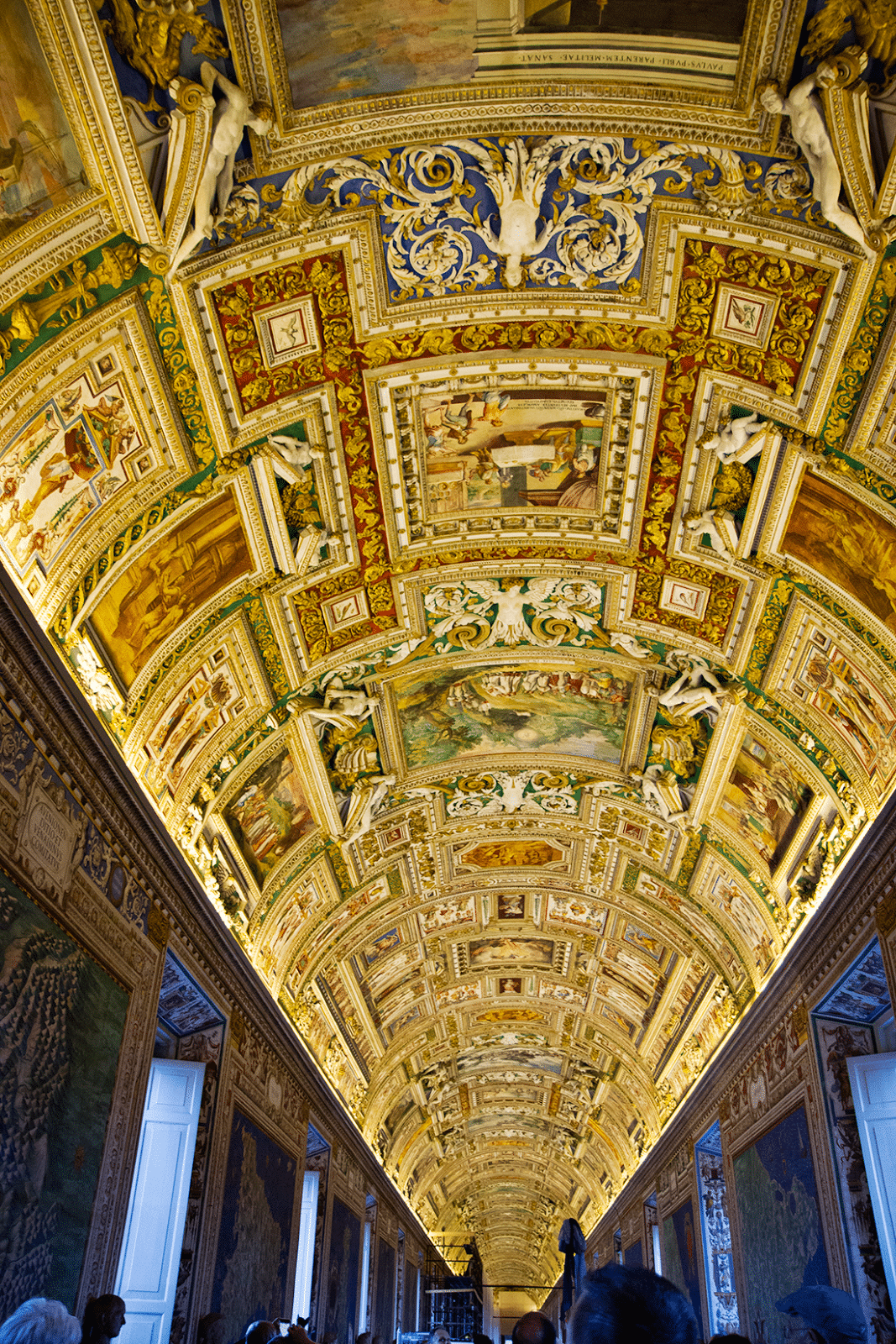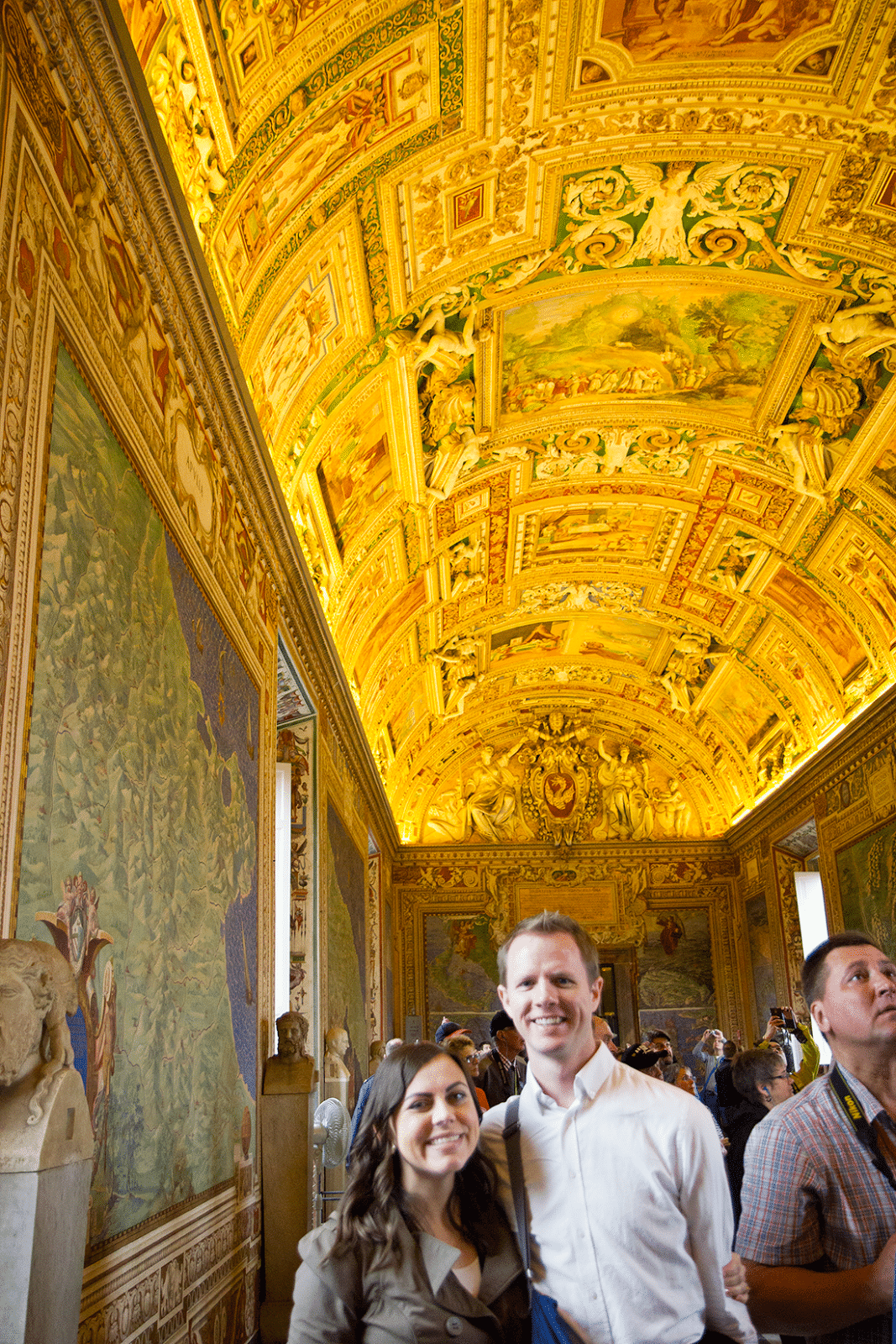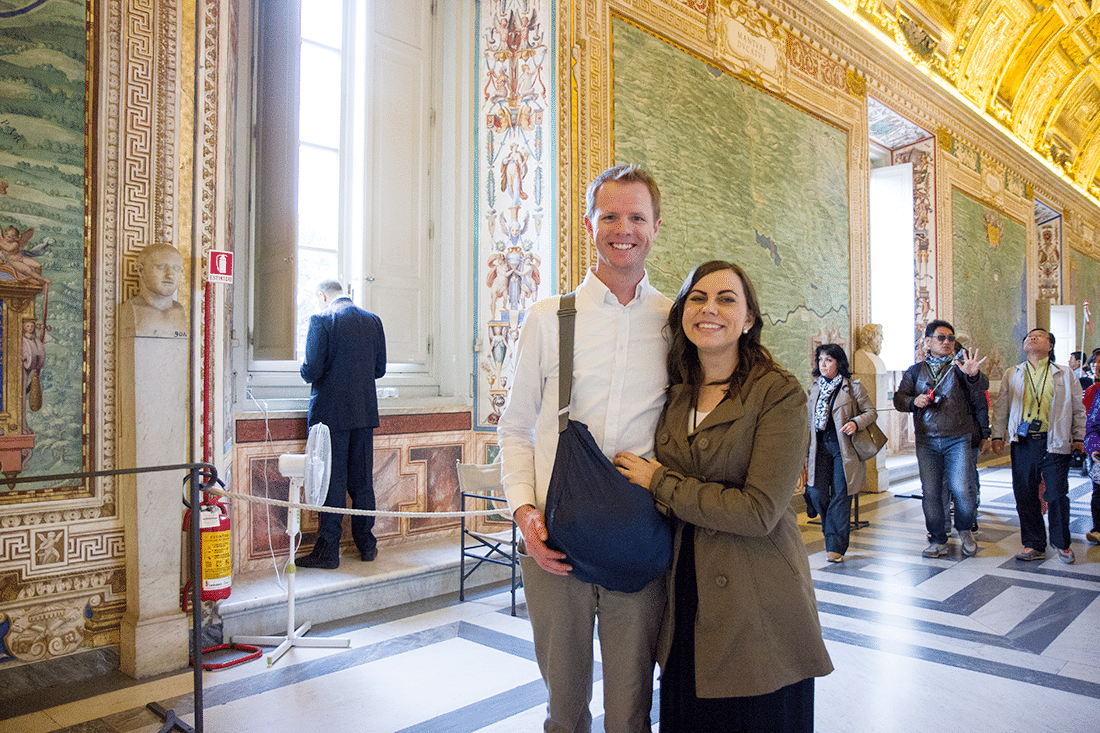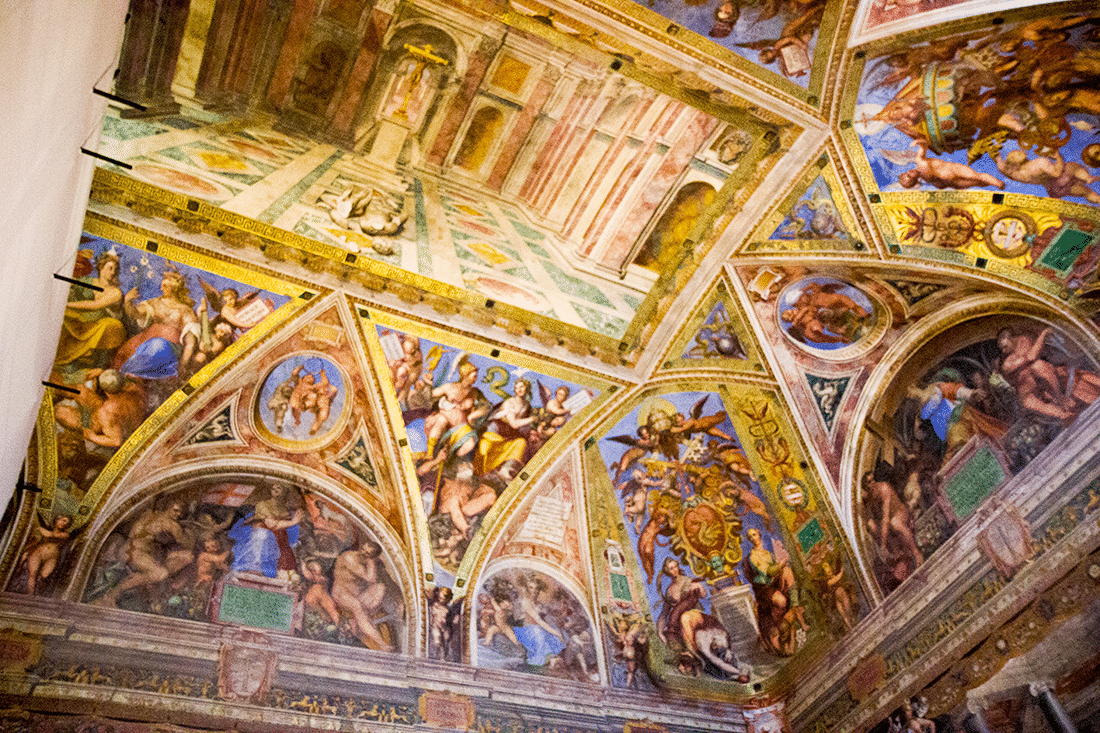 I also sat in awe of how well everything has been preserved/restored. The colors are vivid, the details are articulate, and you really get a feeling for ancient Rome.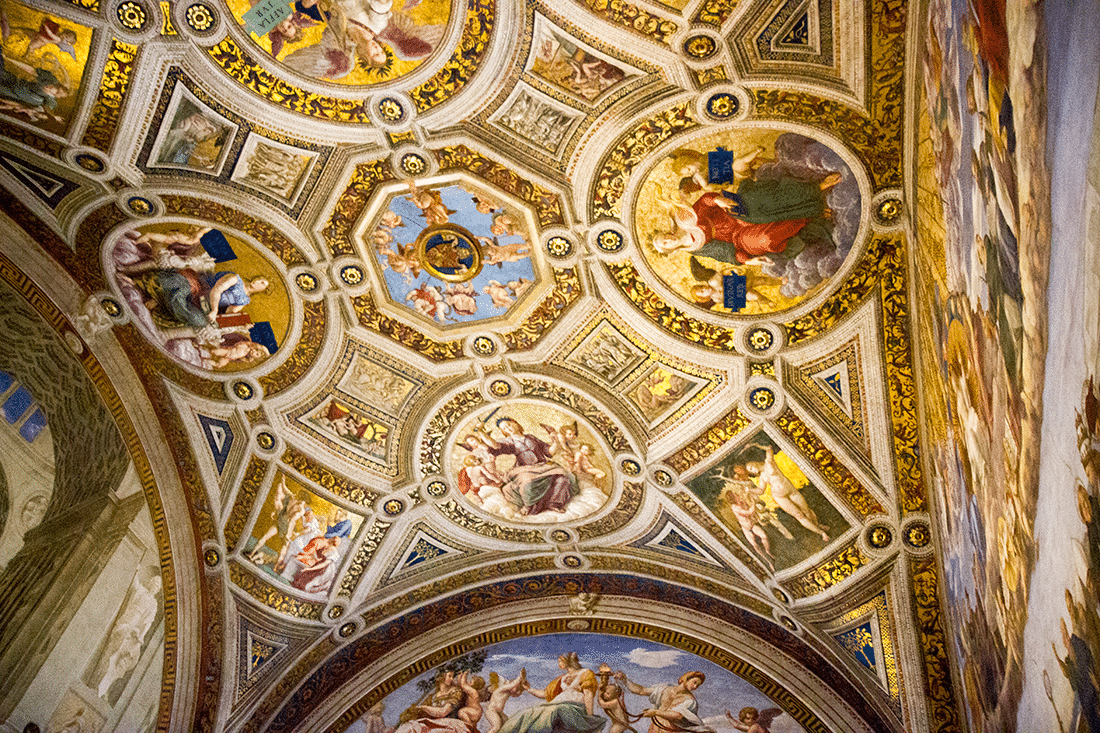 There was also some modern art on display too. Ten points for anyone who can name this piece.
The Sistine Chapel was so incredible it honestly deserves its own post, so I'm going to break up the picture overload and share that one separately. But even without that amazing piece that was one of my favorite parts of Italy, I was in awe of the amazing and vast space that is The Vatican. What an amazing gathering place it is! What an amazing marriage of ancient Rome, modern, and even the setups for hearing Pope Francis speak in modern times. I'm so grateful for the spiritual experience this was, and that's coming from someone who isn't Catholic! It's definitely a bucket-list place and one I feel so lucky to have toured!
Get 365 Date Ideas!
We want to help you have the best date nights ever! Grab this FREE printable with 365 date ideas, a date for every day of the year so you never run out of ideas!