Barcelona: 10 Tips for Visiting La Sagrada Familia
Top 10 Tips for Visiting La Sagrada Familia in Barcelona, Spain. Before you plan your trip to this iconic location, make sure you read this!
Plan a trip to see La Sagrada Familia in Barcelona, Spain
Location: Barcelona, Spain- La Sagrada Familia
Time: Plan about 4 hours
I promised myself I'd limit the number of pics significantly, and guys, I have a problem. THIS IS LIMITED! So fair warning, picture overload of one of the most amazing places we've seen on all our travels!
If you haven't heard of La Sagrada Familia you're in for a treat, and a new place to add to your travel bucket list! I had a friend once say, "That alone is worth the trip to Spain!" and I'd have to wholeheartedly agree.
La Sagrada Familia began in 1882, and the artist Antoni Gaudí took over the responsibility of design. If you've ever heard the adjective that something is gaudy (ornate or showy) you'll know where that comes from seeing any piece of Gaudi's work. Ornate is an understatement, and he claimed God was his client and was in no hurry. Every piece of this church could be stared at for quite some time! It truly is one of the marvels of the world and something you have to see to believe!
History including Spanish Civil wars, world wars, etc. added some delays, and it's still under construction today, but there's rumors it will finally be complete in about 20 years, so stay tuned. In the meantime, there's still quite a bit to see, and it's worth a trip any time you can fit it in your lifetime!
Okay so there's the very brief very mini history lesson behind it, let me tell you all about what we learned going and the tips we picked up that we need to pass along so you can make the most of it when you go! Feel free to Pin this, I sincerely hope you'll need these one day!
Top 10 Tips for Visiting La Sagrada Familia in Barcelona, Spain.
1. Book tickets online, well in advance, and print them before your trip.
The lines are painfully long, and you can't get in without a ticket. They typically sell out, and standing at the kiosk where there are many pickpockets isn't ideal. Make sure you plan ahead on this one!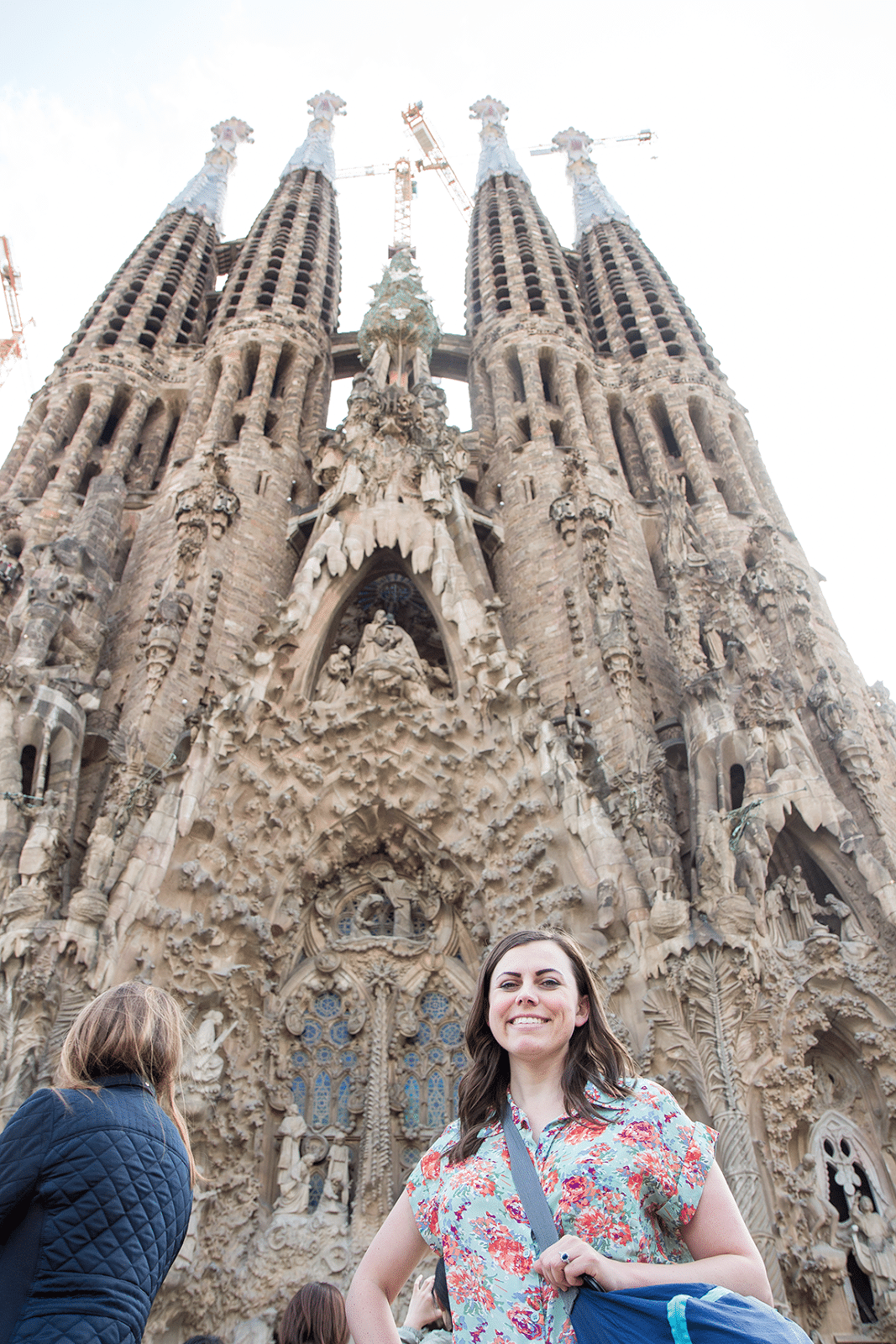 2. Take the metro. Spain's metro system is amazing, and there's a stop where you literally round the corner to the front door. It's the way to go for easy access and less stress getting there.
3. Get there early! You'll want time to hover out front and stare at the details, snap some pics, and soak it in without the rush of entering right at your set time.
4. Be ready at your set time to enter. Be at the entrance early and whatever you do don't miss that time stamp! It's a bit anxiety-inducing, so just be prepared for it.
5. Read the history, information on the different facades, etc. before you enter. You'll want to take it all in, and if you know what you're looking at in advance if at all possible. It's also going to make you appreciate what you're seeing.
6. Look in every direction, but especially, look up! My biggest regret is not getting more pics in exact locations of the ceiling, I was too busy enjoying the moment! You can certainly Google it to see what I'm talking about, but here's a preview from just an okay angle.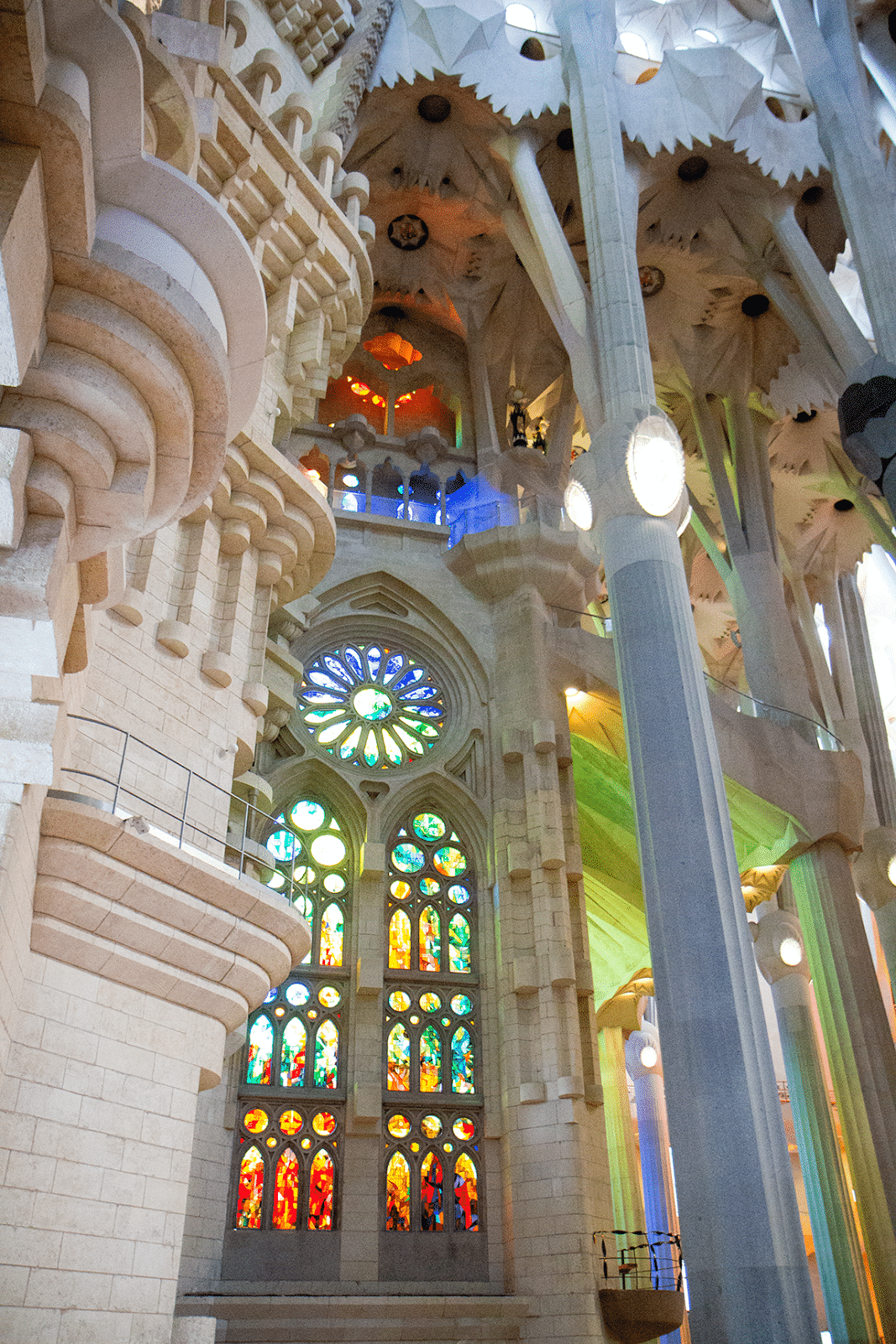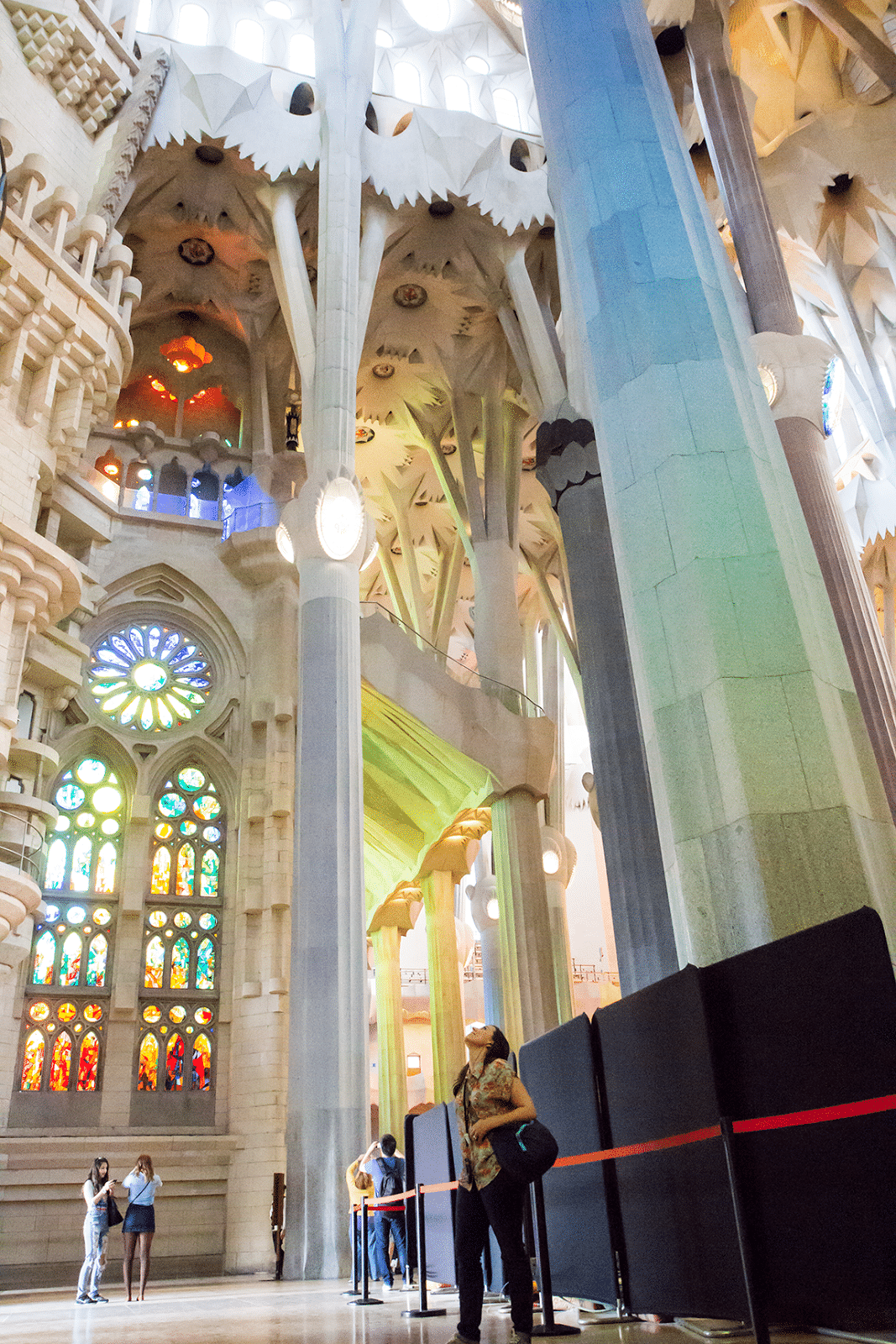 7. If you can go at sunrise or sunset, do! The windows are gorgeous and change colors throughout. There's a different vibe with different light. If you can do the first tour of the day or one about an hour before sunset I'd highly recommend it.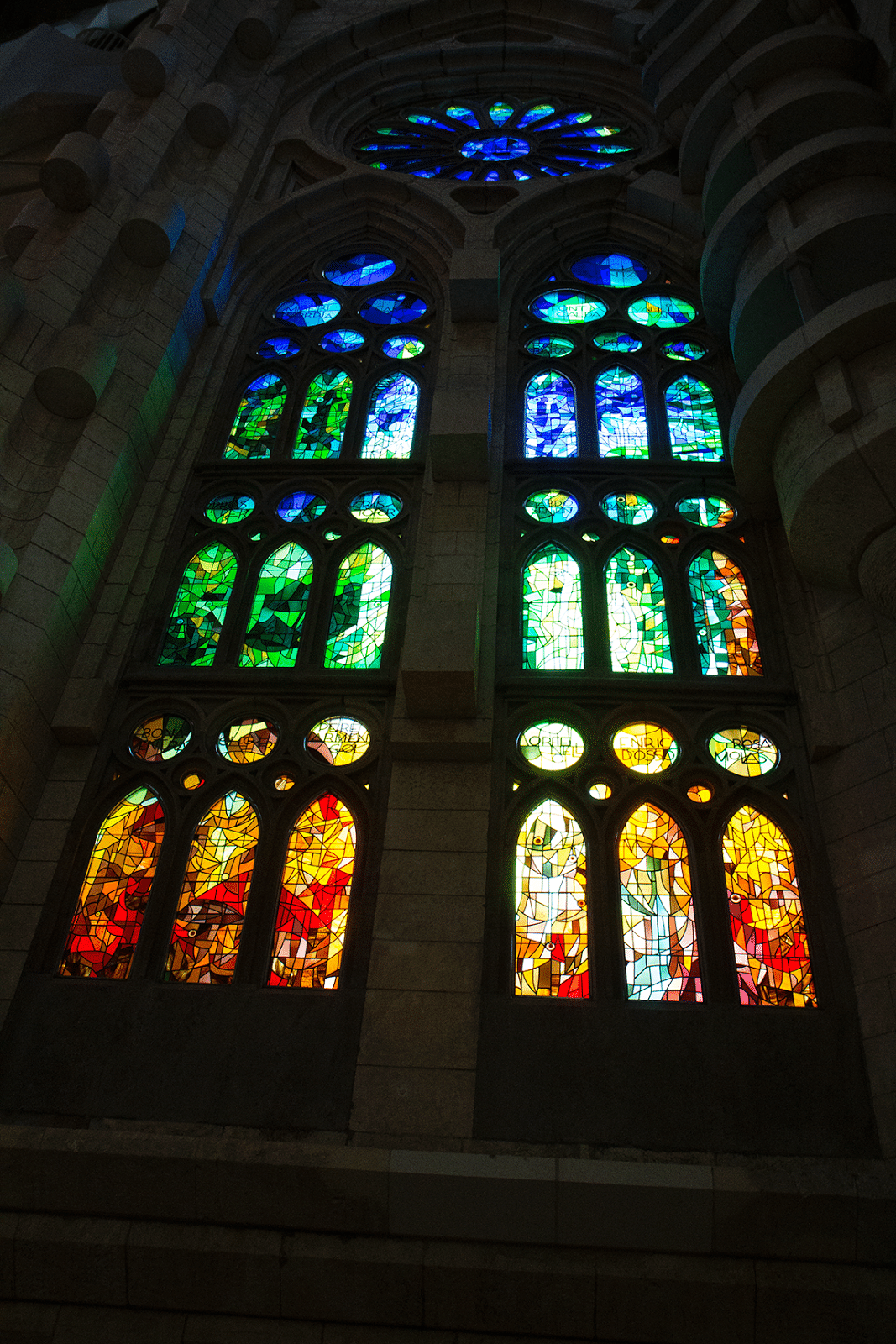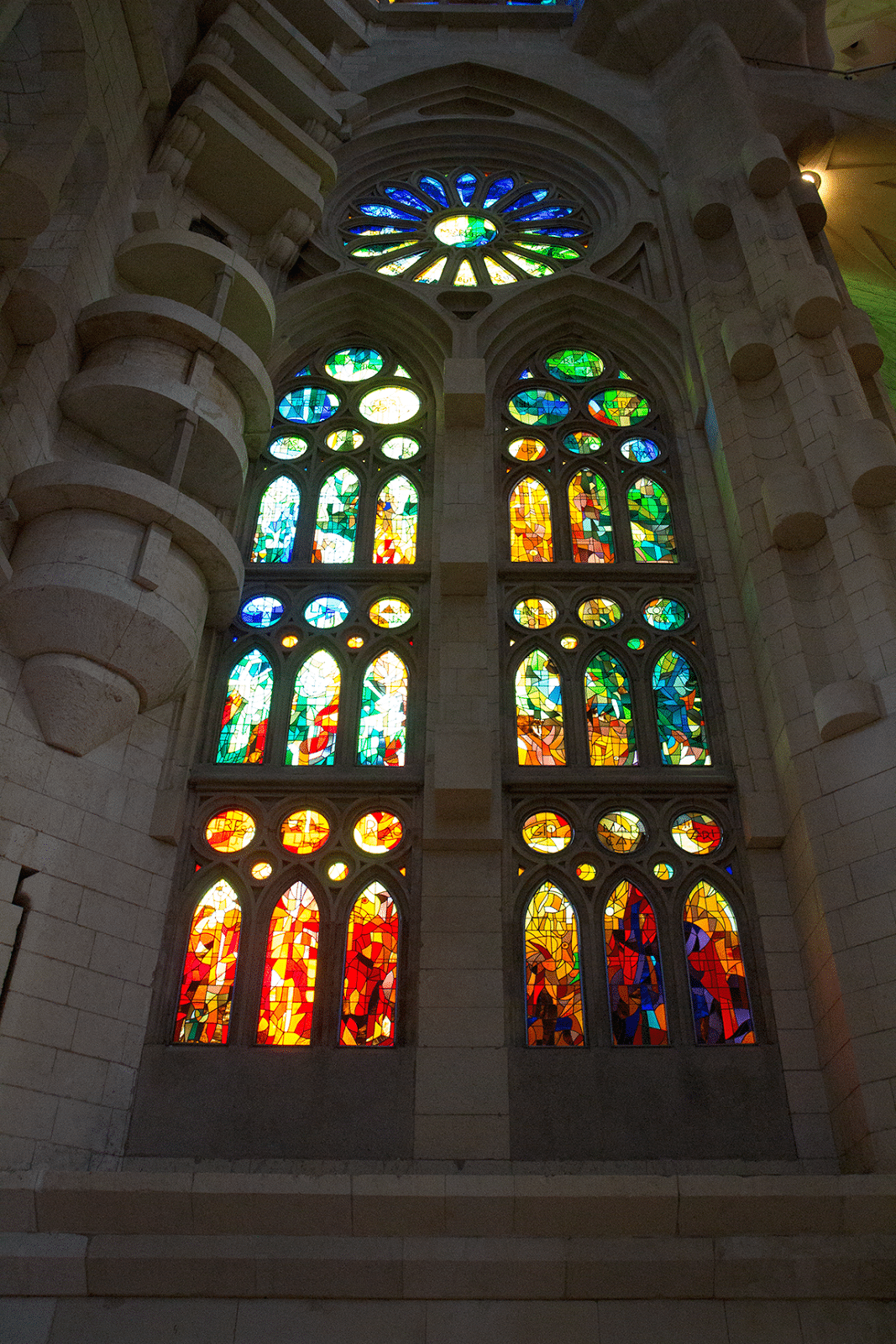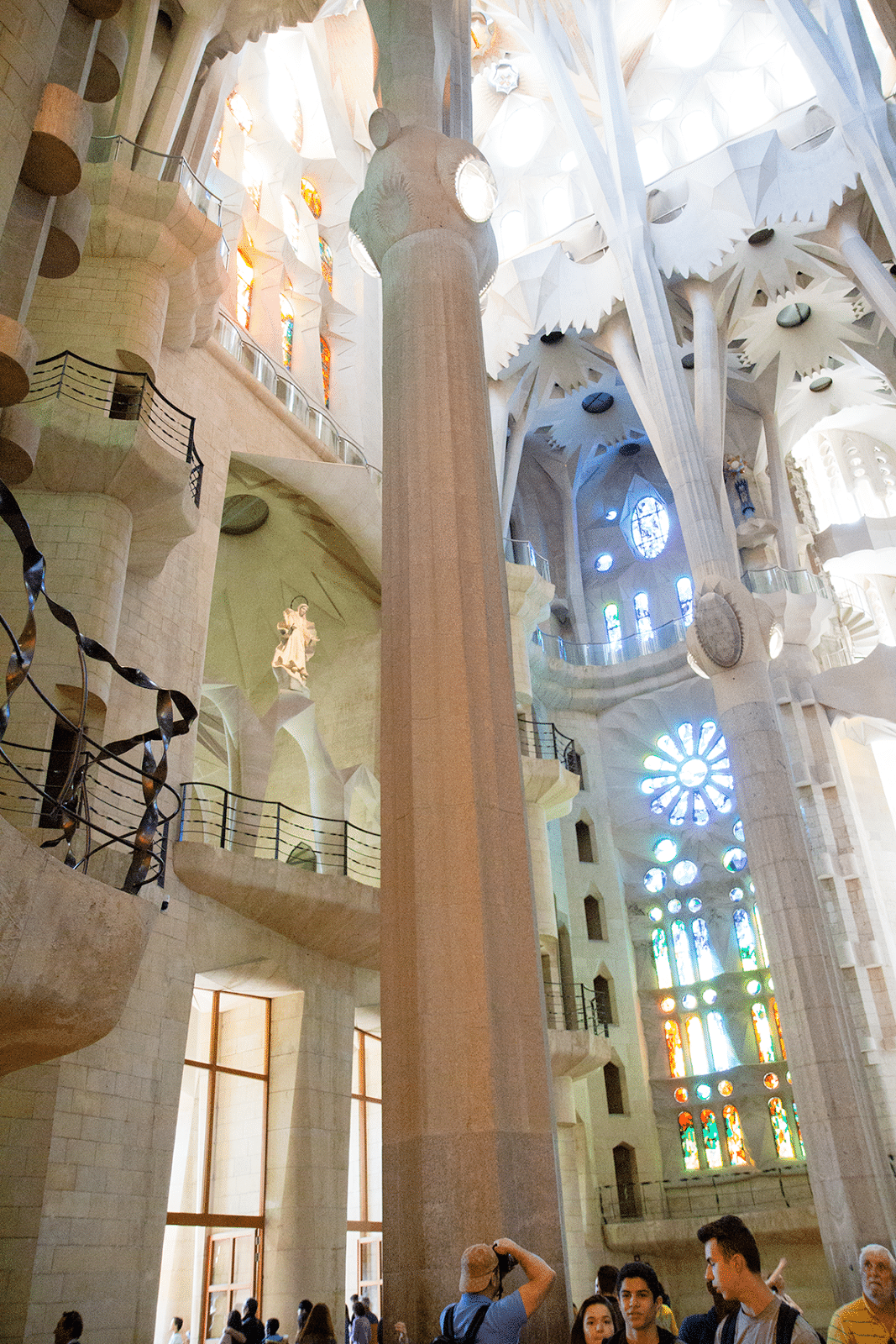 8. Take the elevator tour. It's worth the extra money and it gives you about the greatest view of Barcelona out there! Once again, be on time, and note they don't let babies or small children ride. We found this out the hard way, but they were super nice and let us take turns riding solo. I think we were lucky, so I'd plan ahead if you have small children.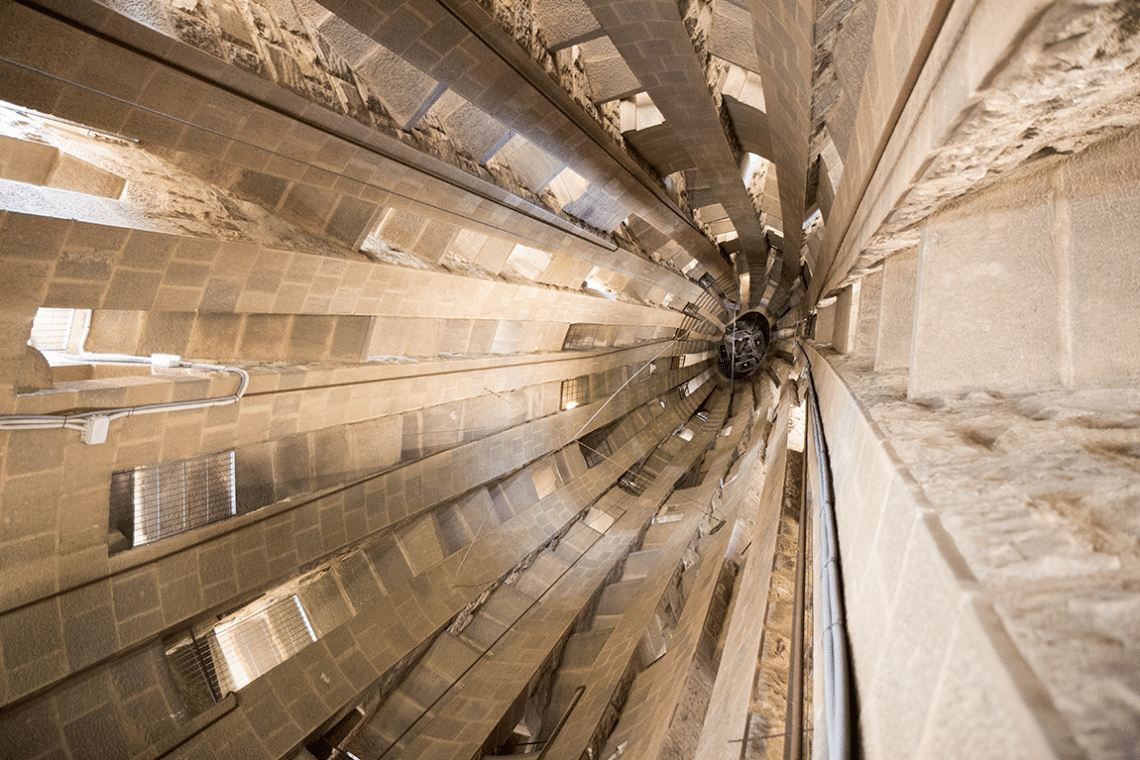 9. Food nearby is expensive, but if you're willing to walk a few blocks you'll find some of the best stuff in Barcelona! We had phone service and used Yelp to find lots of great places. I'll be posting about some of the great food of Barcelona next week, and if you're reading this later or found this on Pinterest then follow the Spain label at the bottom of this post for some ideas. Whatever you do, try to find something that isn't on the main block.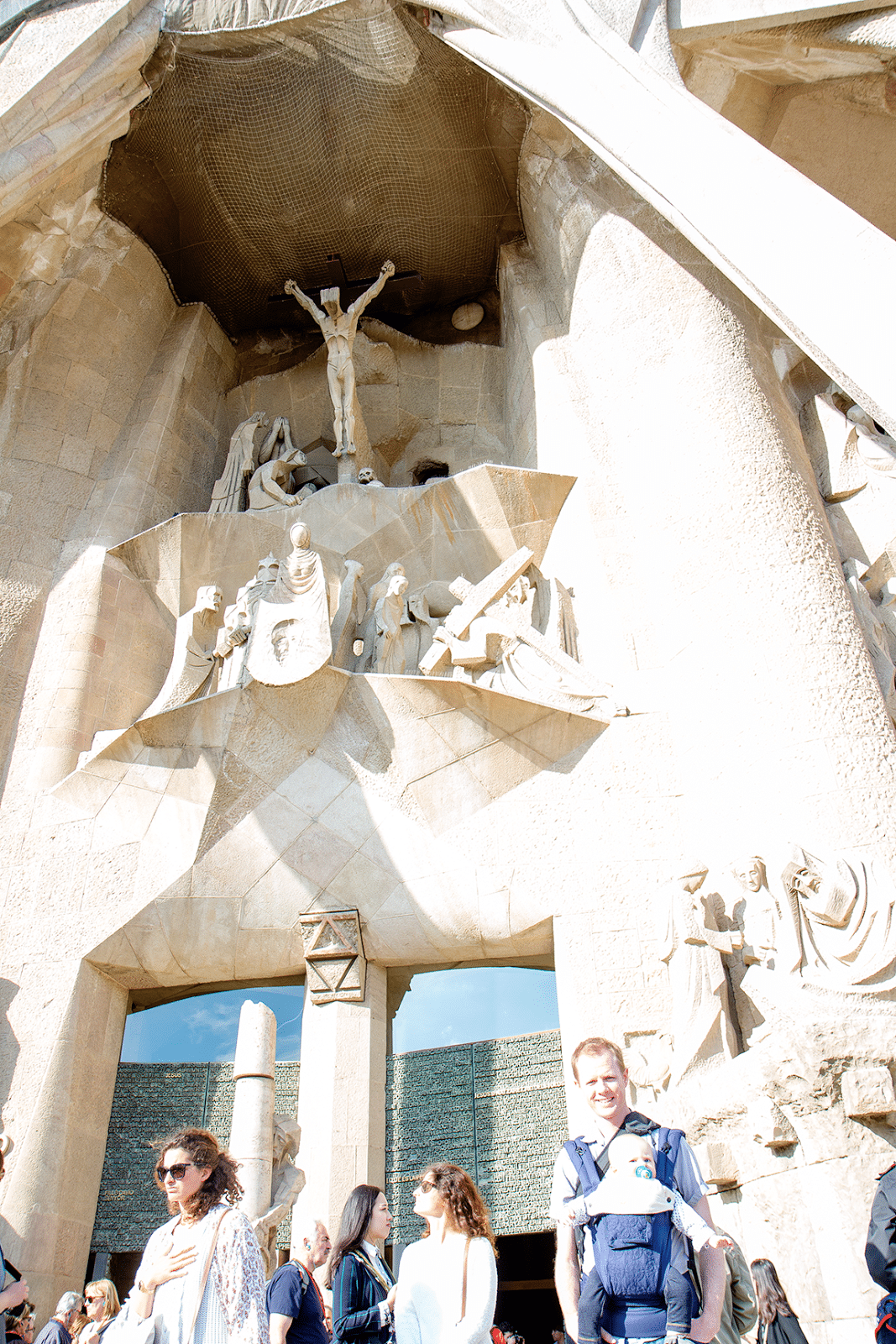 10. There are great photo ops in the front and the back. Plan about an extra hour of time to walk in both directions and get pictures from both sides. The top photo is from the front on the other side of the pond, and this photo is taken in the park from the back. It's worth the extra time on your agenda, I promise!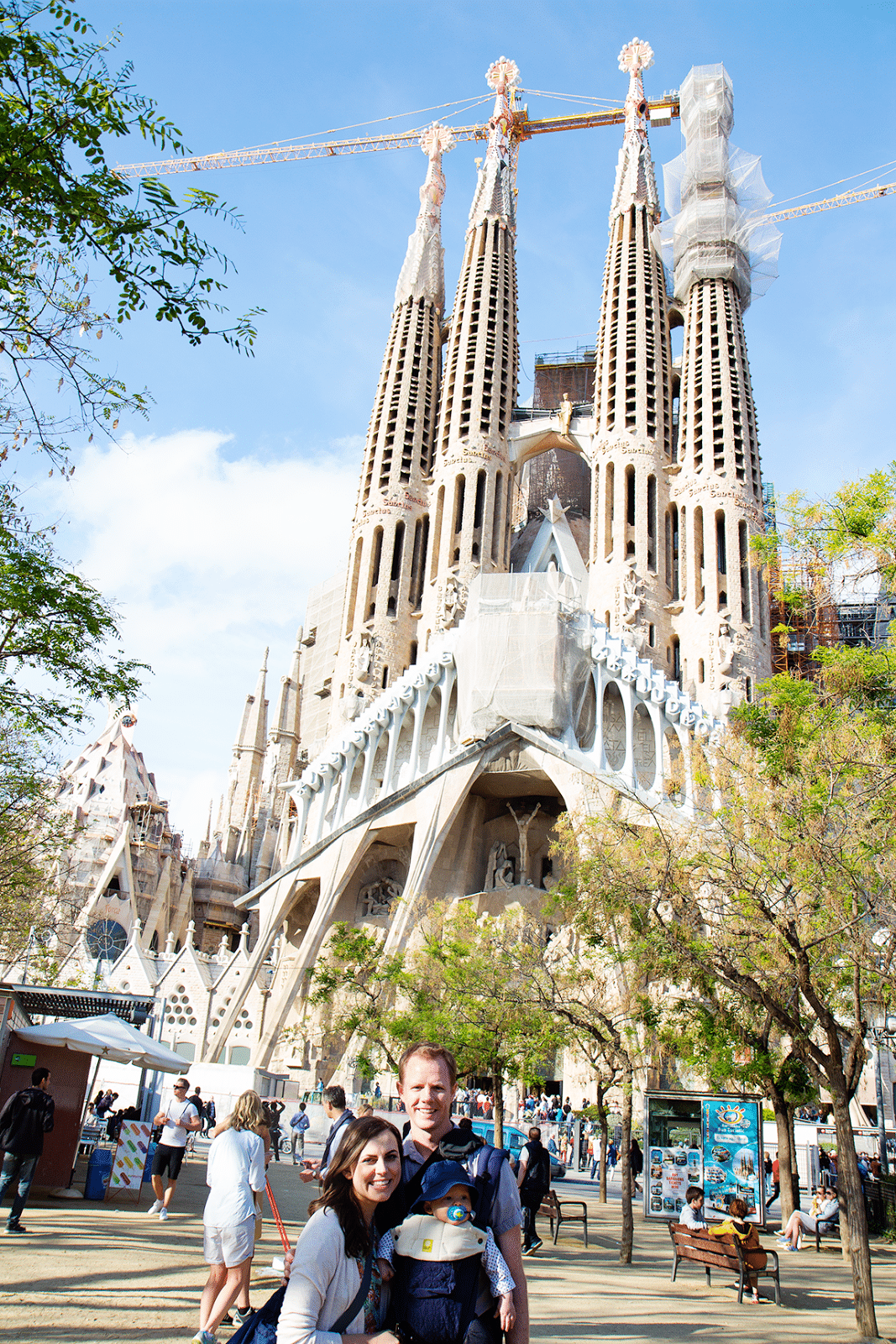 Get 365 Date Ideas!
We want to help you have the best date nights ever! Grab this FREE printable with 365 date ideas, a date for every day of the year so you never run out of ideas!