Have some time to grab a meal in San Diego? We can't recommend hitting up the Crack Shack San Diego in Little Italy enough! Here's our experience, what you'll pay, and what you should order at The Crack Shack.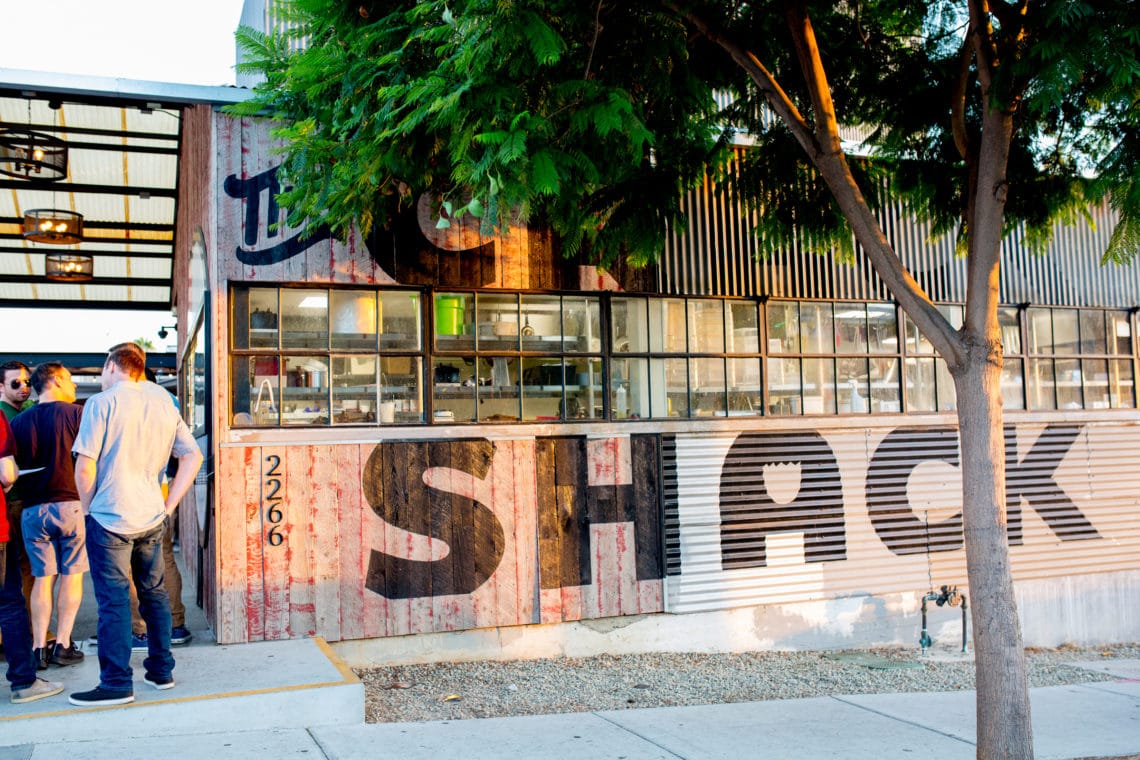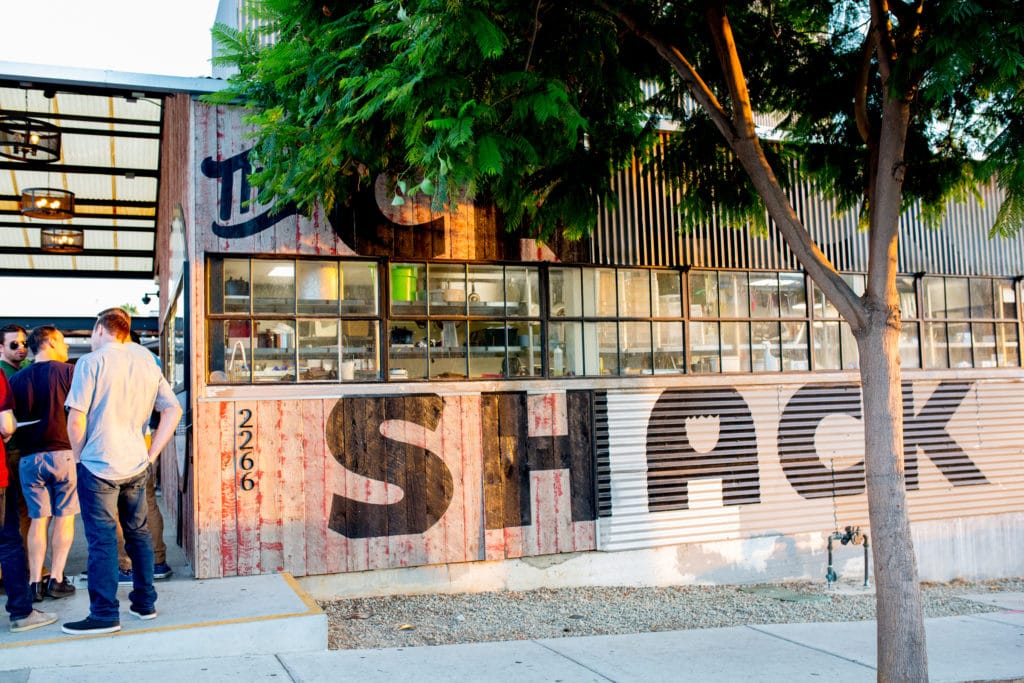 The Crack Shack San Diego Date Info:
Date Idea: The Crack Shack dinner experience
Location: We went to The Crack Shack San Diego for this experience
Price: Plan about $30-$45 for two meals and a toddler meal
Website: The Crack Shack Website
Tip: We found lots of San Diego Discounts here. It left lots more budget for great food!
Social media can be such a beautiful thing! I've learned I can ask for suggestions on where to eat, and my foodie friends always pan out! I recently asked on Instagram where we should eat in San Diego, with a toddler and baby, and I had several people recommend The Crack Shack San Diego. It's an incredibly delicious place, that's equal parts family friendly and date night fantastic all rolled into one.
The Crack Shack Menu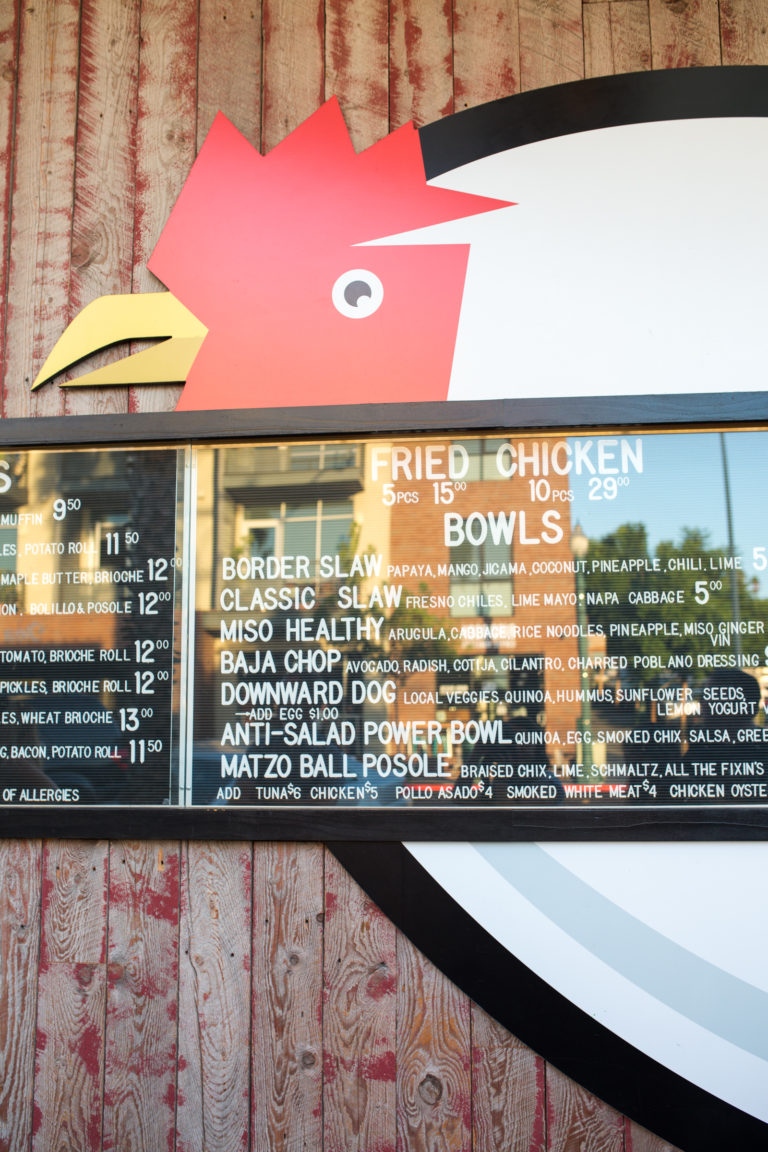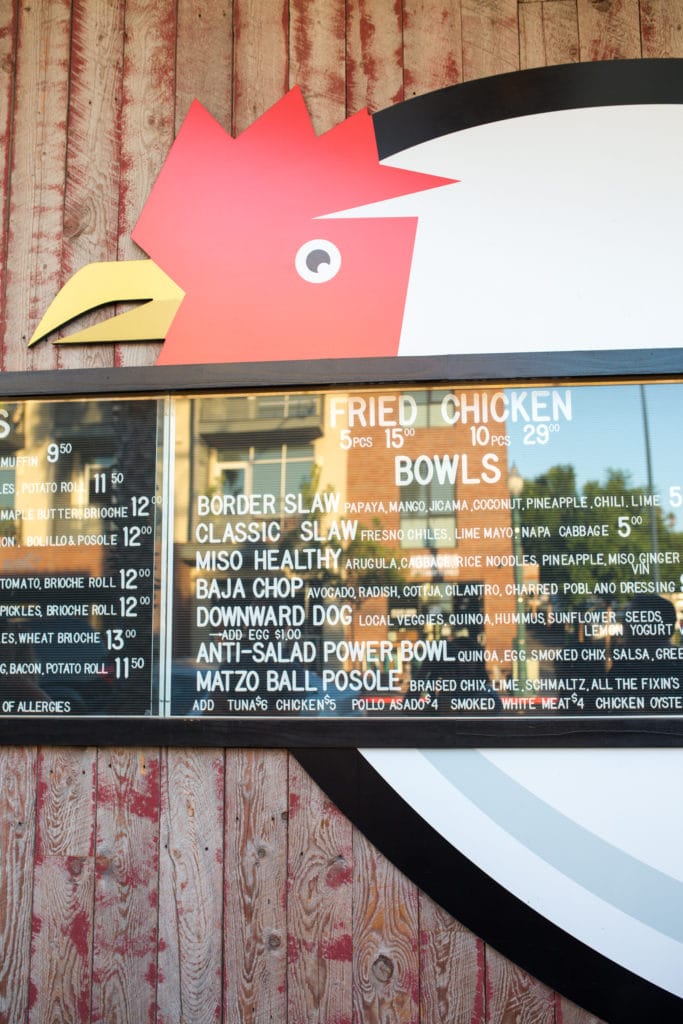 Jacob went to take our toddler to the potty while I stood in line with the baby. I was lucky enough to eavesdrop on the girls in front of me. One of them was telling the other that her roommate is the manager, and she's tried everything and has recommendations. I listened in and politely inserted that I was creeping on their conversation as an out-of-towner. She smiled and invited me to the conversations recommending sandwiches and cookies as the front-runner items.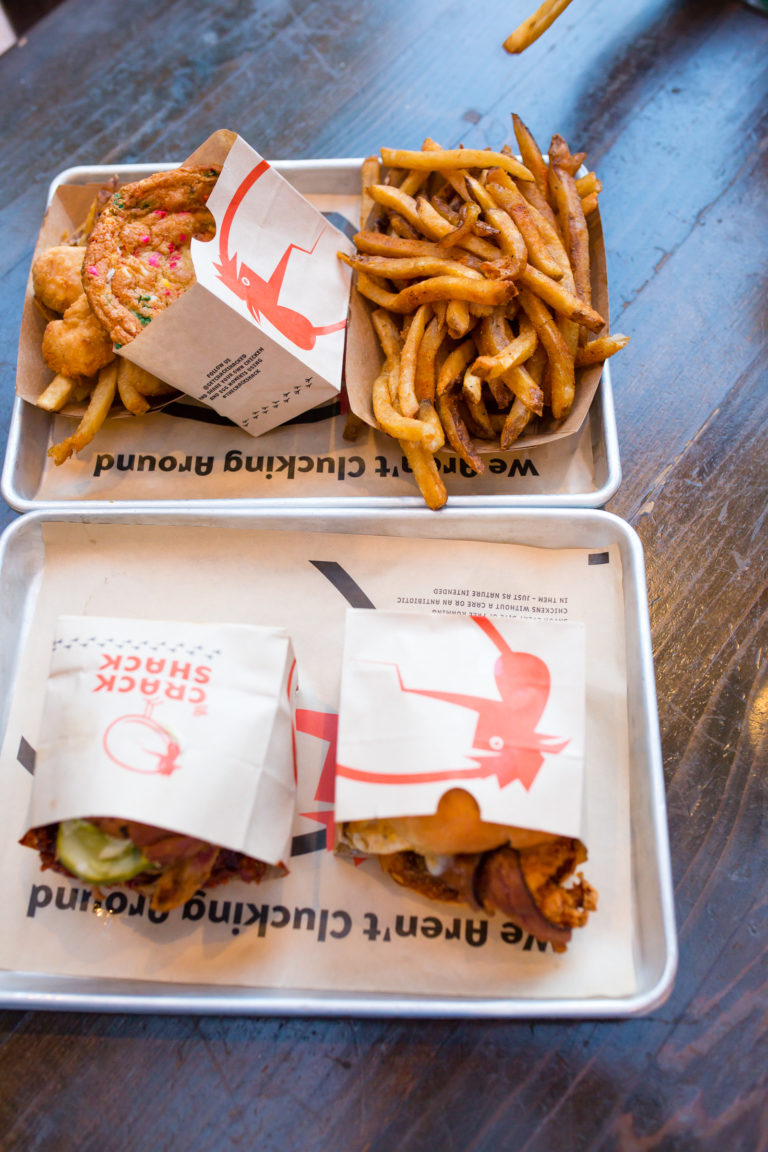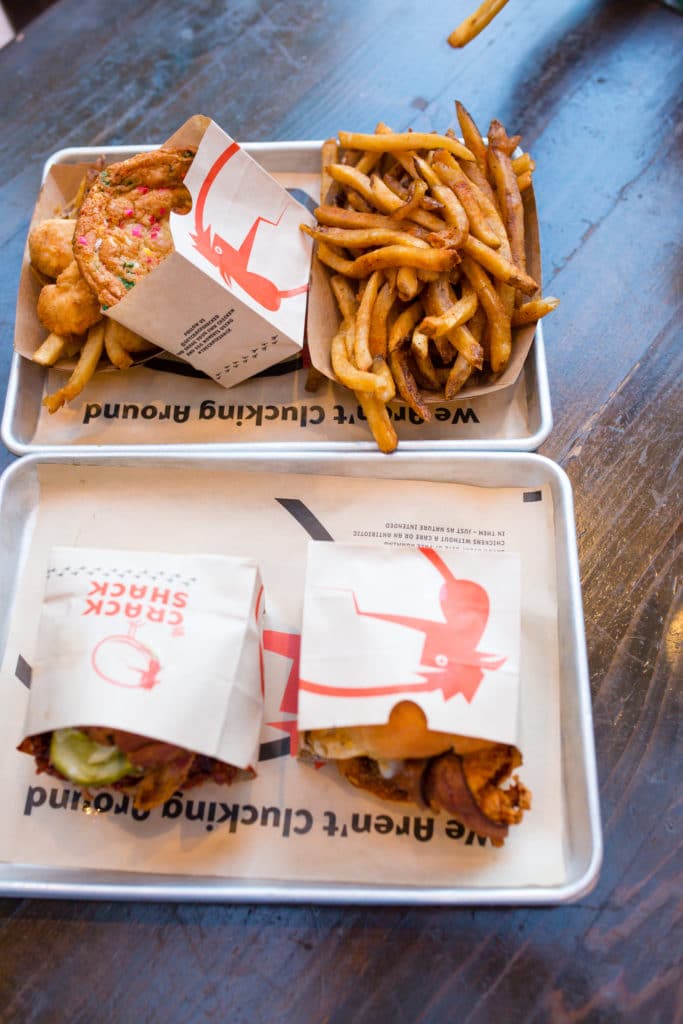 I'm so glad she did because everything at The Crack Shack sounded incredible!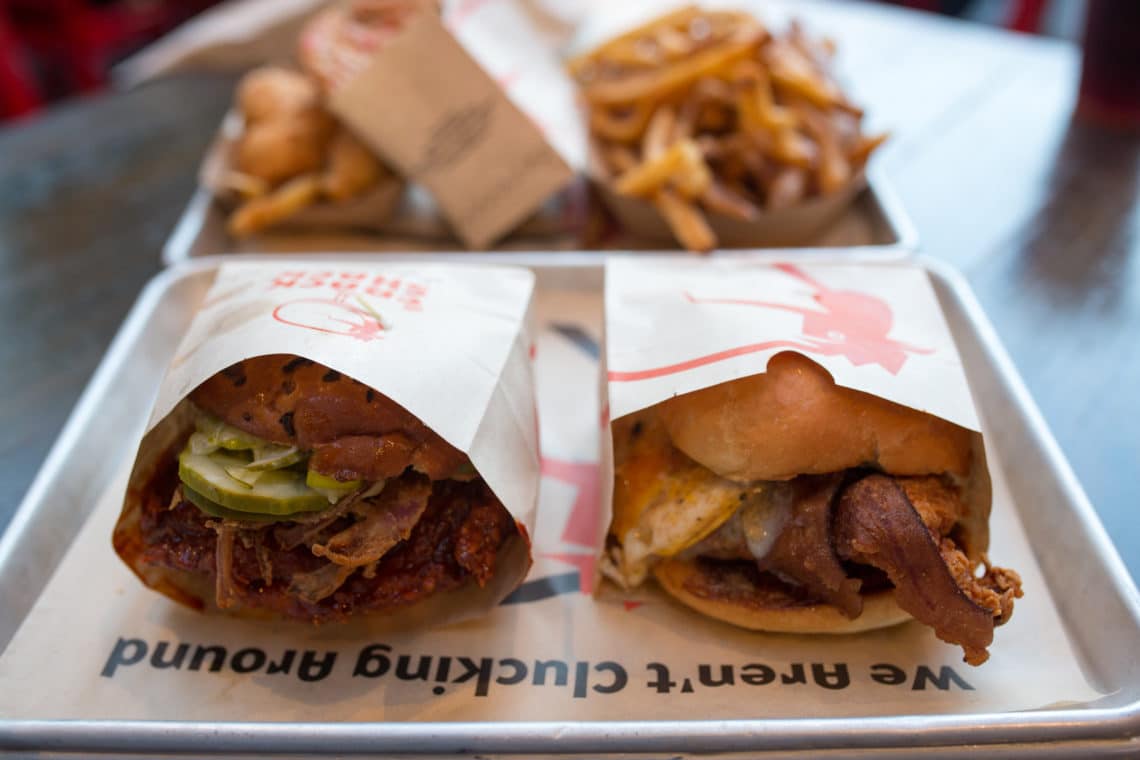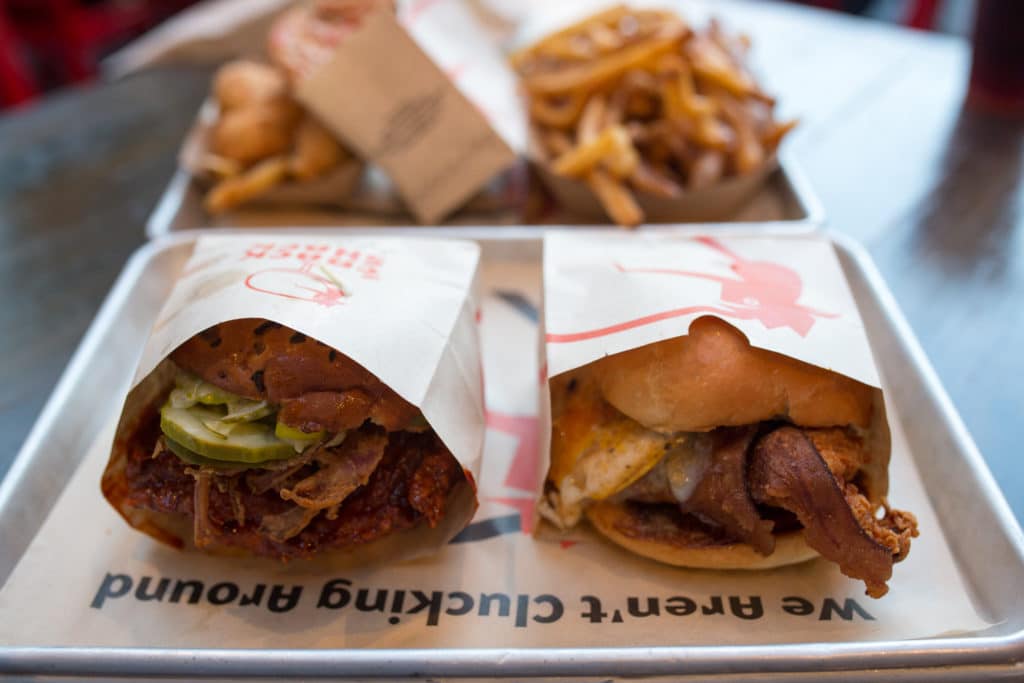 I ended up ordering the Señor Croque: a breakfast style fried chicken sandwich with bacon and a maple butter, topped with a fried egg. Jacob went with the Firebird. It's a spicy ranch fried chicken sandwich and The Crack Shack San Diego's most popular menu item! Nuggets and fries plus a birthday cake flavored cookie for our little man was also added to the mix.
Let me tell you, I will never look at a chicken sandwich the same way again! The flavors were incredible! We both loved our meal immensely! The fries were also excellent, as were all the sauces. This truly was a hipster dining haven.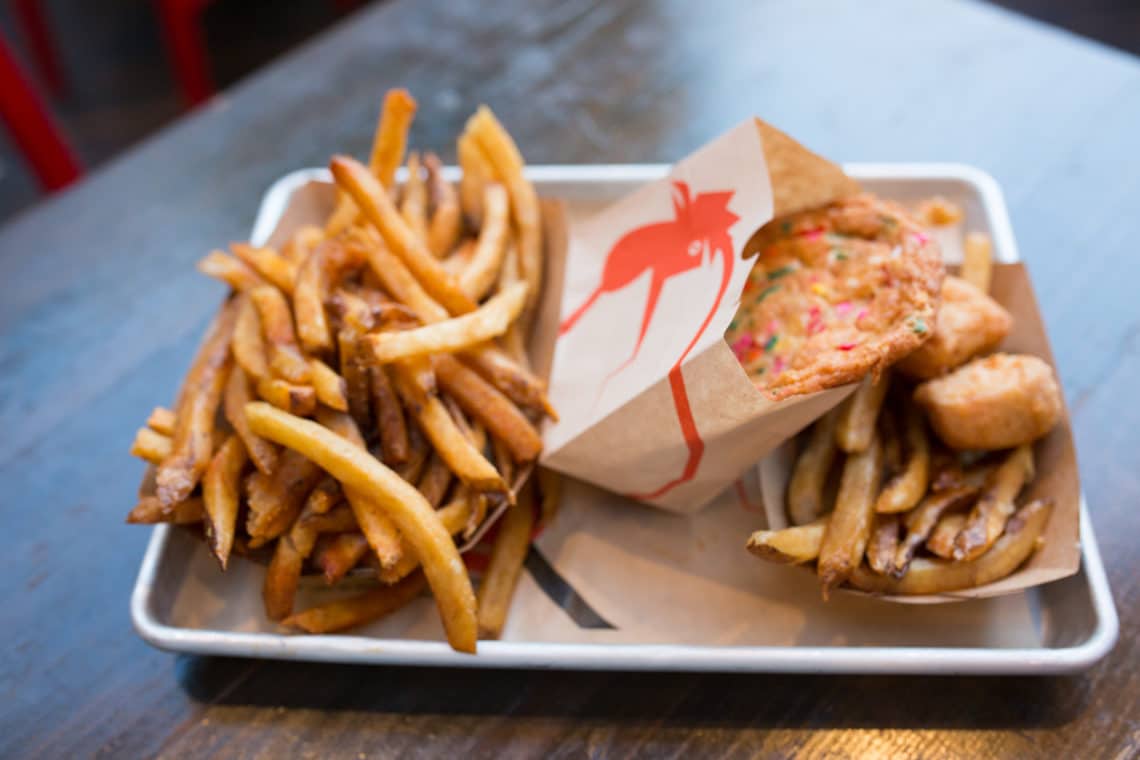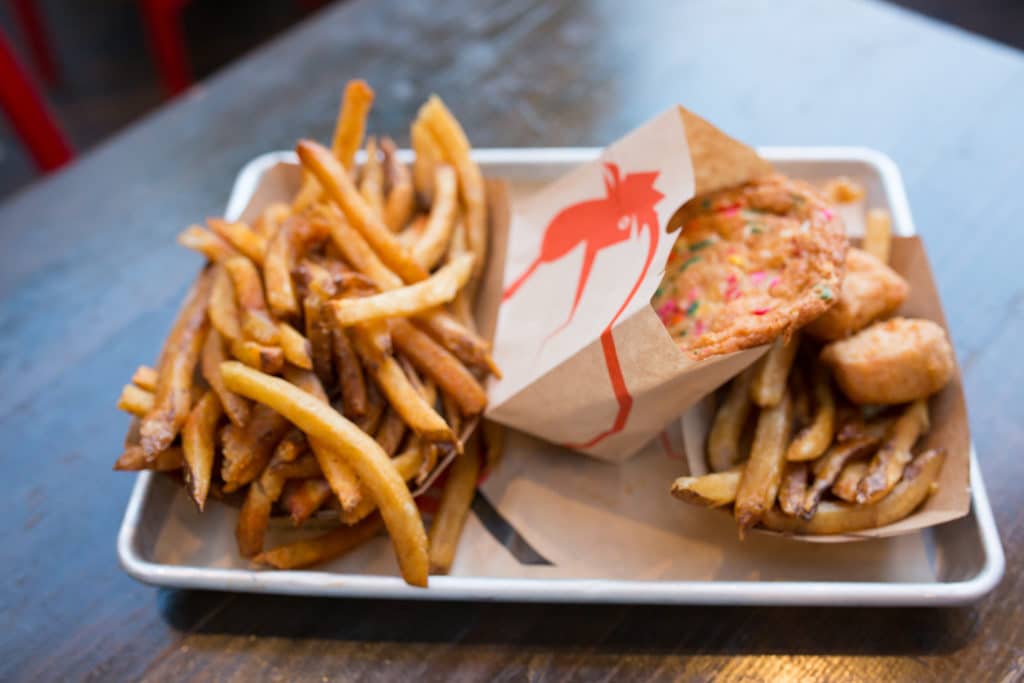 Crack Shack San Diego
Trust me, the food was enough to recommend this place. However, the atmosphere wasn't far behind! There are games you can play as a family. There are plenty of children playing cornhole and chasing each other too. It's right by the airport and I've never had planes fly so close overhead in an open space. We enjoyed watching them land while we ate.
It's pet-friendly, and it's a great gathering spot for groups. I was smiling ear to ear by how many families were enjoying the evening together, and how many people were out on a date night enjoying food as well.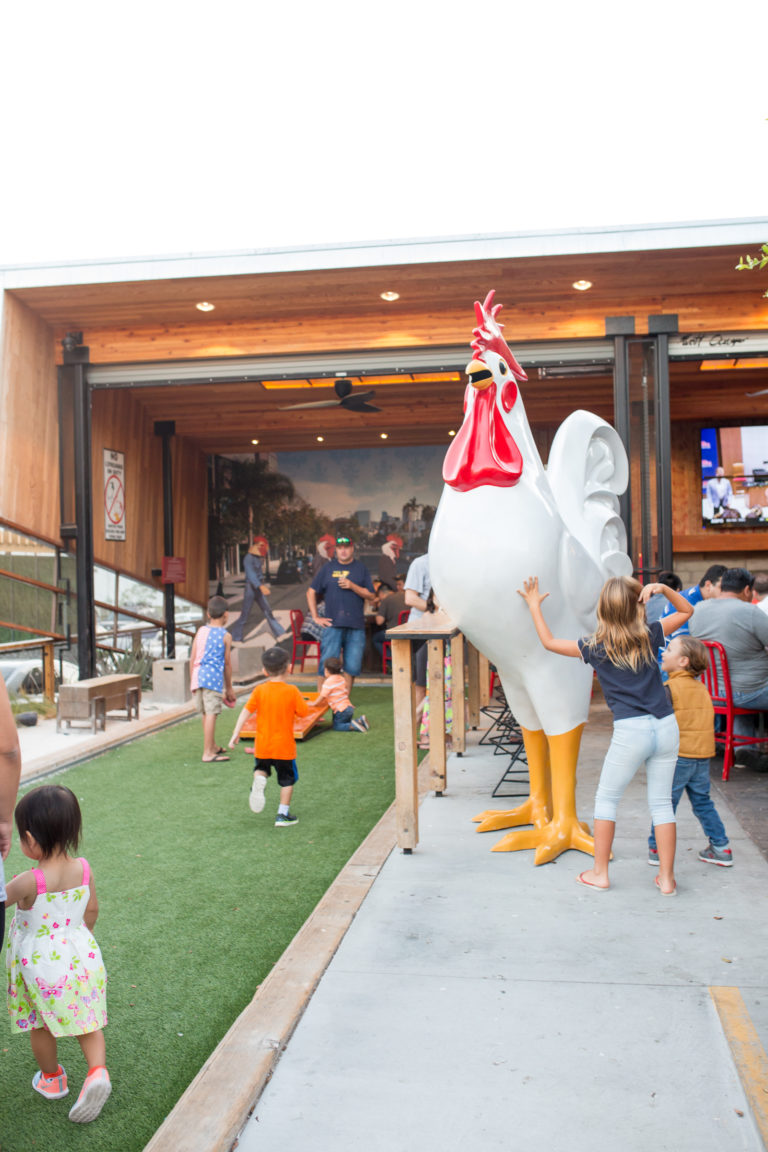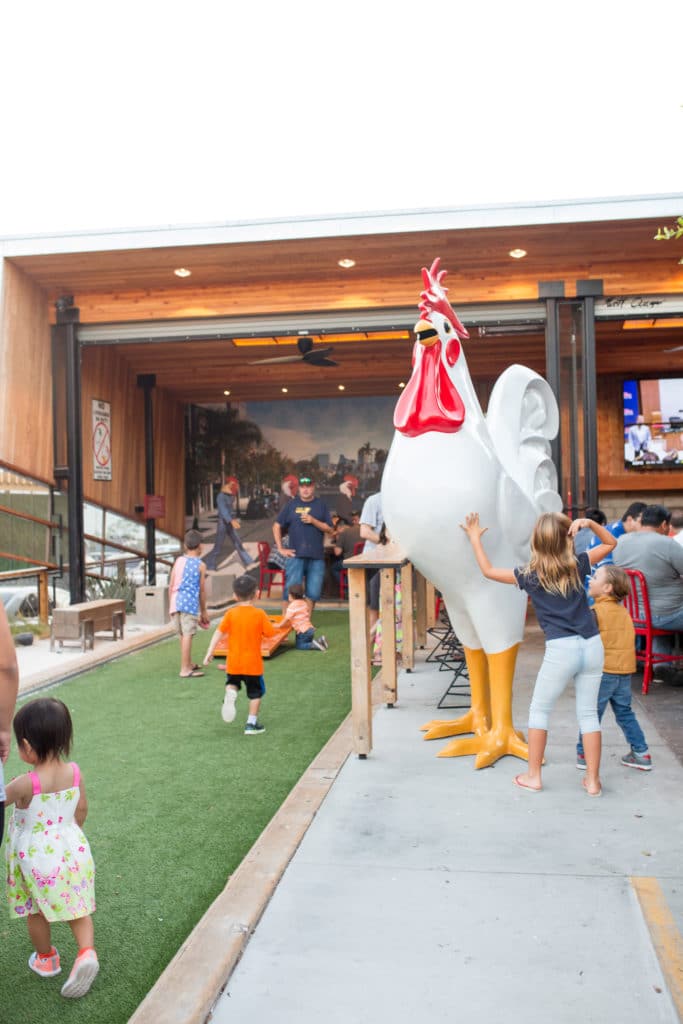 They are in LA and throughout California too. One is underway for the first Crack Shack Las Vegas. I can't wait for them to continue to grow, because Arizona needs one of you in our lives too!
Like this post? You may enjoy these travel date night posts too:
LoLo's Chicken and Waffles: The Solution to World Peace
Bruxie Orange County
Get 365 Date Ideas!
We want to help you have the best date nights ever! Grab this FREE printable with 365 date ideas, a date for every day of the year so you never run out of ideas!