Paint Splatter Studio Date Night
*This post contains affiliate links
Date Info: 
Paint Splatter Studio
Price: $100 for a package for two, but we did a Groupon to get it for $72!
Location: Pinspiration in Arizona, but search Groupon or Google one in your area
Tips: Don't dress up for this date, you get a bit messy!
Ever since I saw 10 Things I Hate About You in high school I dreamed of recreating the dream date moment when
Kat and Patrick head to paintball arena
with paint thrown by hand. It seemed like this magical place only fit for a movie. But I'm pretty thrilled to share we found something totally close, easy to do, and it's becoming a trend with paint splatter studios popping up all over the place.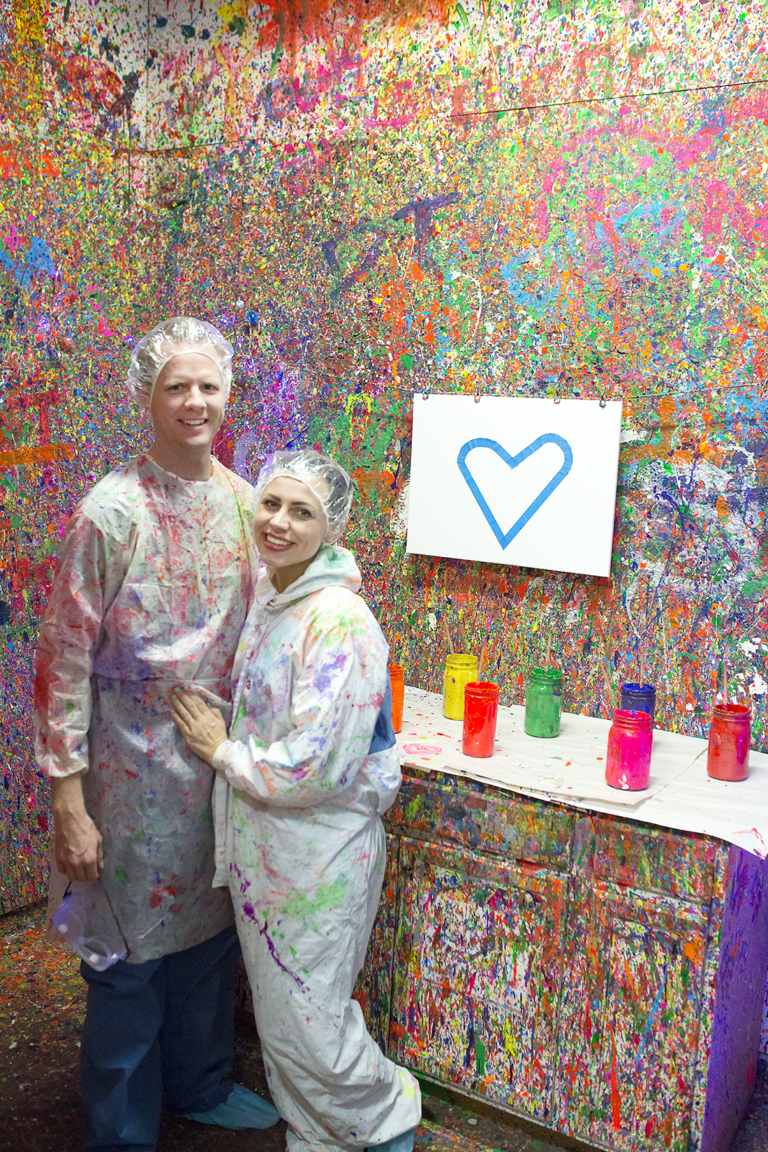 We booked the date night package, which meant a large canvas, a full hour of the room to ourselves, glow in the dark paints and blue lights we could enjoy some fun painting throwing to, a cheese board, and drinks for two. We skipped the wine since we aren't drinkers, but some of the best lemonade was just fine as an alternative!
It was so fun to head to the room and just flick paint all over the place. We could have done more at each other and turned it into a complete paint war if our hearts so desired. Maybe it's because I'm a pregnant person and Jacob just didn't want to attack me, but we stayed pretty true to our artistic vibes and focused on the canvas. It was still so much fun to flick paint everywhere and laugh trying to avoid the paint sprays for the other person.
We were pretty happy with the outcome! Even if it took several days to dry completely, it was so worth the fun experience and memory.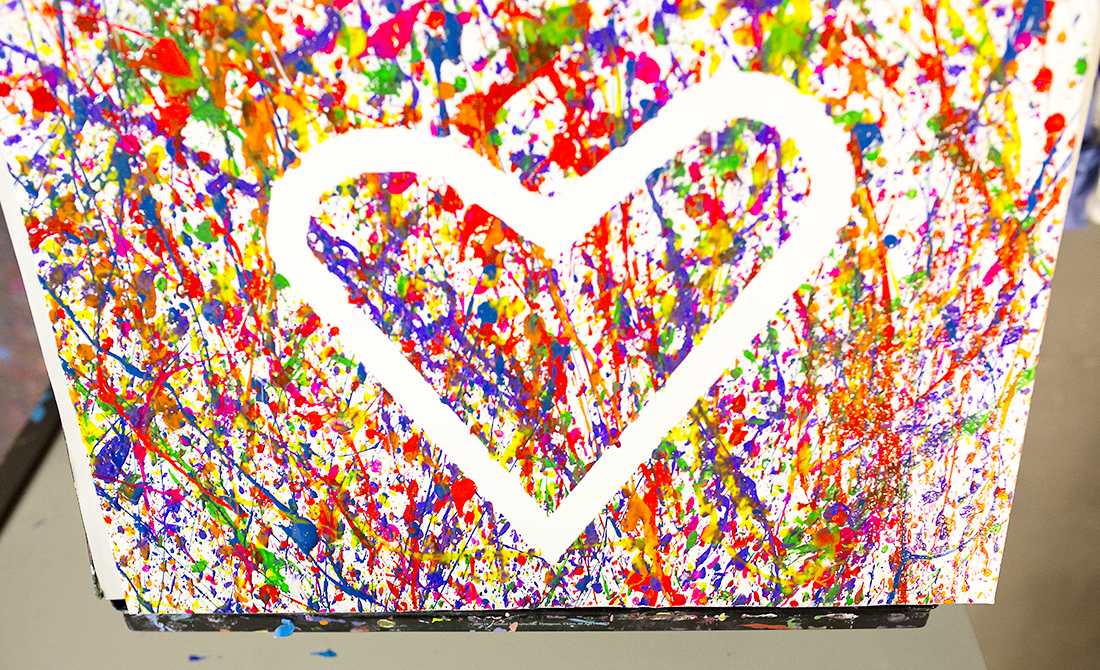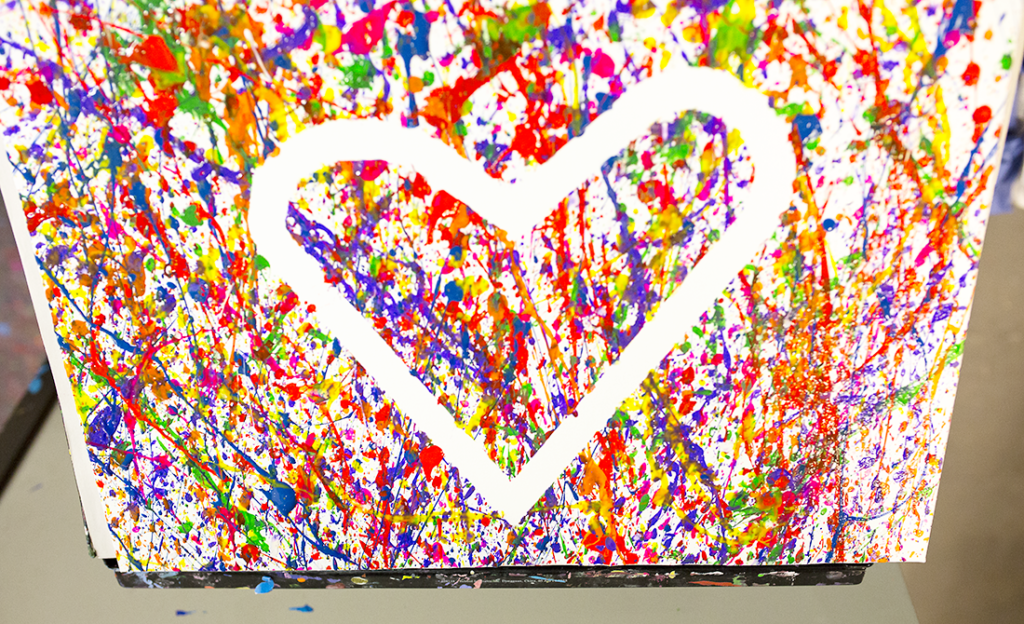 And you can never go wrong scrubbing as much paint off your hands and faces and necks as possible and enjoy a cheese board and some chocolates for two. Definitely a fun, unique date idea. And one we'd highly recommend!
Get 365 Date Ideas!
We want to help you have the best date nights ever! Grab this FREE printable with 365 date ideas, a date for every day of the year so you never run out of ideas!