Eternal Wedding Date: Why Attending a Wedding Is Great for Your Marriage
Why attending a wedding is great for your marriage! Aside from not having to find a wedding date, here are several reasons to enjoy a wedding date with your favorite plus one.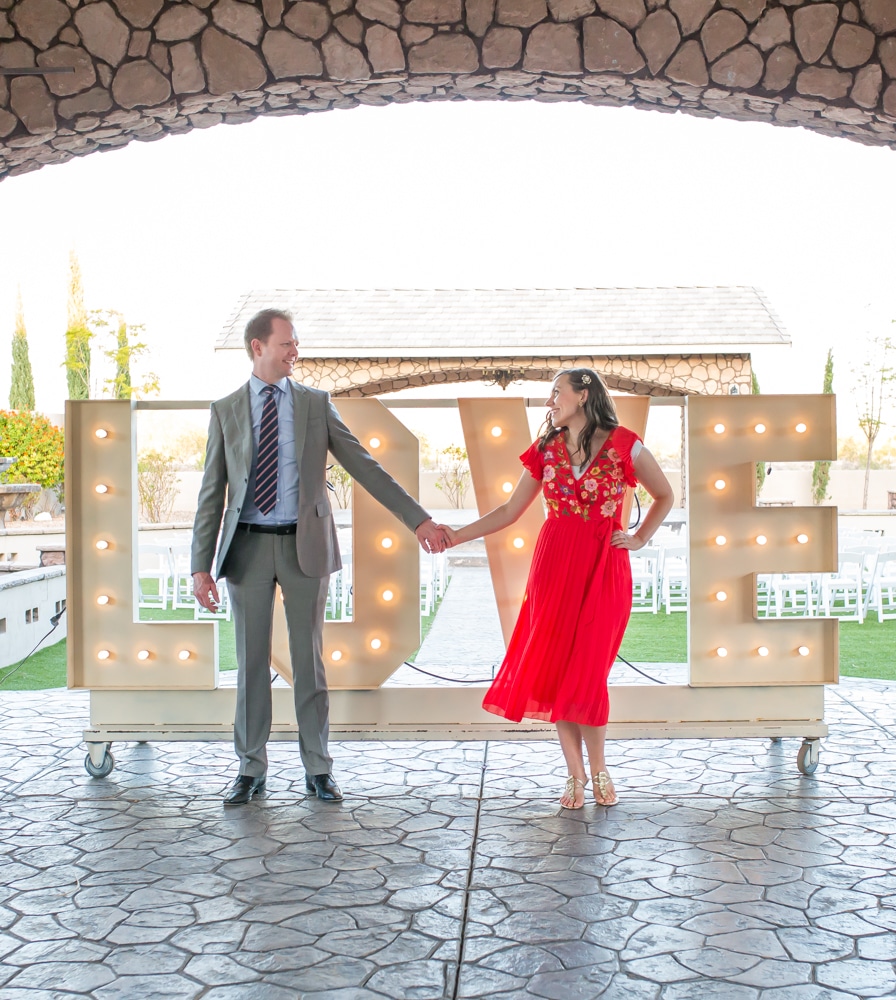 Attending a Wedding Date Night Info
Date Info: Wedding Attendance/Wedding reception with your favorite wedding plus one

Price: I'd say free, but a gift should be sent to the happy couple.
Tips: Dress up! Talk about your own wedding day. Go with a good attitude looking for the love and excitement in the day.
Sometimes I think weddings get a bad wrap. There's a lot of pomp and circumstance. Even for guests, it can be so stressful to even decide what to wear to a wedding.
We have had a wedding invitation on our calendar for about six months. It's taken time, planning, and effort to make sure we were ready for the blessed event. Honestly, we almost cancelled twice due to illness and unexpected babysitter changes. And somehow, we pulled a Hail Mary (which feels inappropriate to write since it was a Catholic wedding), and we made it!
I was so incredibly glad we did! As stressful as it can be to get out the door dressed up without toddler food smears, it was something that was so good for our marriage! As a couple who plan date nights weekly, it can feel a bit strange to have attendance at a wedding hijack your normal date night plans. But we both agree that attending a wedding for a date night is such a good thing for your marriage!
Why Attending a Wedding Is Great for Your Marriage
You See Each Other Dressed Up, Looking Your Best
We're at a phase of life where we dress up for business events, work meetings, and church. Even with these events, it isn't often semi-formal or formal shows up in the dress code. There's something so attractive about spending time together dressed up, looking your best. It shakes up the norm in a good way!
It Sparks Memories of Your Wedding Day
Most people describe their wedding day as the happiest day of their lives. Even if they've been to Disneyland! It's a pretty beautiful thing to remember that happy day. All our friends at our table talked about their ceremony and events from their own wedding. It was really amazing to see the beam in their eyes.
Renew Your Vows Mentally
I watched a couple in love make vows and promises to each other to make each other happy. It made me think of the promises I'd made, the vows I adhere to. That was a great reminder and a self-check that was good for my soul!
Love is Everywhere
Quite literally, large LOVE signs, quotes about love, scriptures about love, speeches about love. If you need a reminder that love is a beautiful thing, attend a wedding.


Why a Wedding Makes a Great Date

It Will Make You Want to Plan Another Honeymoon
At the end of the reception, it naturally came up where the couple would be going on a honeymoon. Jacob and I started talking about our honeymoon and what an amazing experience it was. Almost instantly we were reminded why every couple needs a getaway without kids annually, and that we should start planning one!
You'll Appreciate Being Married Even More
I was reminded what a rare gift it is to find your forever someone. It's kind of amazing to build a life with them and have them by your side. I kept looking at Jacob smiling, thinking how lucky I am and why I love Jacob Whiting with all my heart. The smiles and the looks that came my way let me know he was thinking the same thing.
Also, I have to add there's a lot of joy when you no longer have to plan a wedding and can just enjoy being together. I could visibly see a relief in the bride and groom when their formal dances ended and they could casually talk to guests. It reminded me to appreciate that I get to enjoy marriage and have for almost a decade!
Good Food, Open Bar
We ate a really fancy meal at this reception! Also, even though we don't drink, it was fun to see others enjoying an open bar. Our ginger ale was pretty fantastic too! Ha!
But it's one date you know there will be at least dessert, and it's a fun way to celebrate someone else and let them get the food tab.
There are few things like seeing love and happiness at a wedding! It's a great reminder for any couple to appreciate what you have and enjoy a very romantic date night!
Like this wedding date idea? You may like these posts too:
Perfect Anniversary Date Ideas
5 Easy Ways to Strengthen Your Marriage
8 Years of Marriage: Annual Anniversary Pictures: Part 2
Get 365 Date Ideas!
We want to help you have the best date nights ever! Grab this FREE printable with 365 date ideas, a date for every day of the year so you never run out of ideas!