A list of Cinco de Mayo date ideas to help you connect with your significant other while enjoying the favorite foods and activities of the 5th of May!
In case anyone is in need of some fun Cinco de Mayo activities, I thought I'd share our list! I brainstormed a bunch of Cinco de Mayo date ideas one year when it fell on a Saturday. This year, we're digging these up and planning some date nights during the month of May with a Cinco de Mayo theme.
Cinco de Mayo Celebrations
I know Cinco de Mayo is a holiday Americans misunderstand and often celebrate in their own way. Apparently, Americans love to do this, I'm looking at you too St. Patrick's Day
! I'm always sensitive to the fact of celebrating cultural appreciation instead of appropriation. This is a great time to make sure you're truly appreciating and supporting respectfully. We love to use it as an excuse to celebrate our neighboring country and honor food, drinks, and Mexican culture while supporting locally owned businesses.
It's easy to show appreciation and support living in the Southwest. I love supporting our authentic Mexican restaurants, and it's a great opportunity to financially do so. I love that most of them patiently tolerate the American views of the day and still welcome you with open arms. Many offer amazing meals and drinks, and a surprising amount of fun things to do at Cinco de Mayo.
If you're in the market for a date night, we have you covered with plenty of Cinco de Mayo Date Ideas!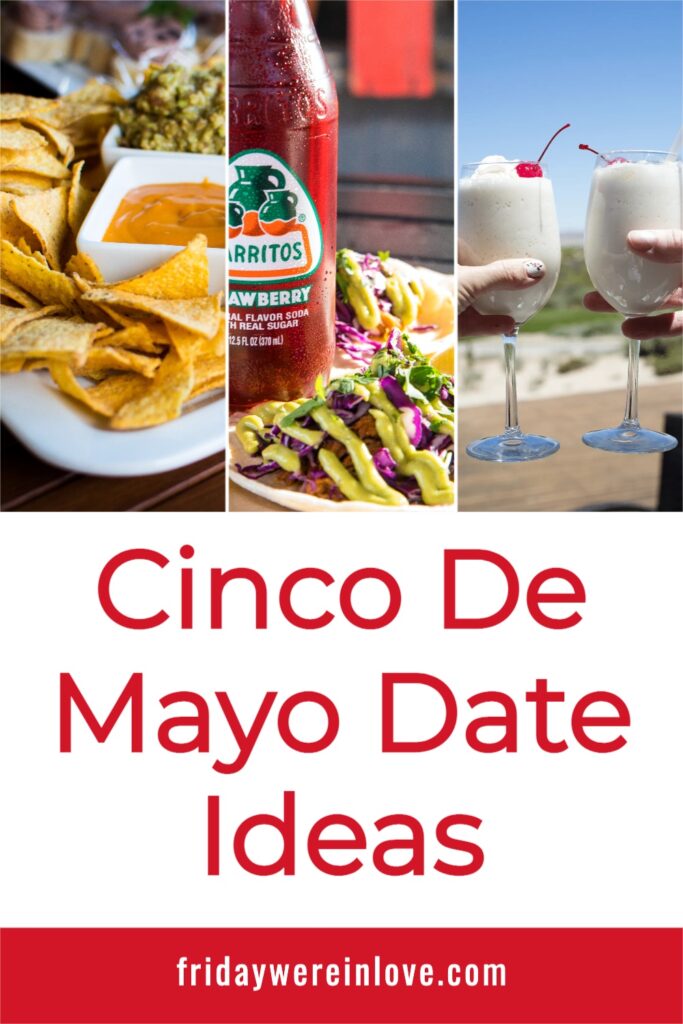 Cinco de Mayo Date Ideas
Dinner party at home- create a potluck-style meal with your favorite Mexican dishes
Go on a "pub crawl" for virgin pina Coladas.
Make reservations for one of the best Mexican restaurants in town
Make a pinata and learn about this art and the history of use for celebrations.
Make a bunch of salsa types, eat pretty much only chips and salsa that night
Order salsa from several favorite restaurants and do a salsa taste test at home.
Hit up a Hispanic Art Exhibit
Make authentic food at home, just the two of you for a romantic dinner.
Take a salsa dancing class for the night
Find Mariachi band concerts, attend one. Or watch one online and truly celebrate the music! (We applaud you if there will be pina Coladas in hand)
Attend one of the festivals in your area.
Whatever you do, we hope you support the culture and businesses in your community with Mexican heritage. And that you enjoy the American excuse to get some of my favorite food and drinks that the Southwest has to offer!
Like these May date ideas? You may like these posts too:
Get 365 Date Ideas!
We want to help you have the best date nights ever! Grab this FREE printable with 365 date ideas, a date for every day of the year so you never run out of ideas!