Easy Thank You Gift + Free Printable!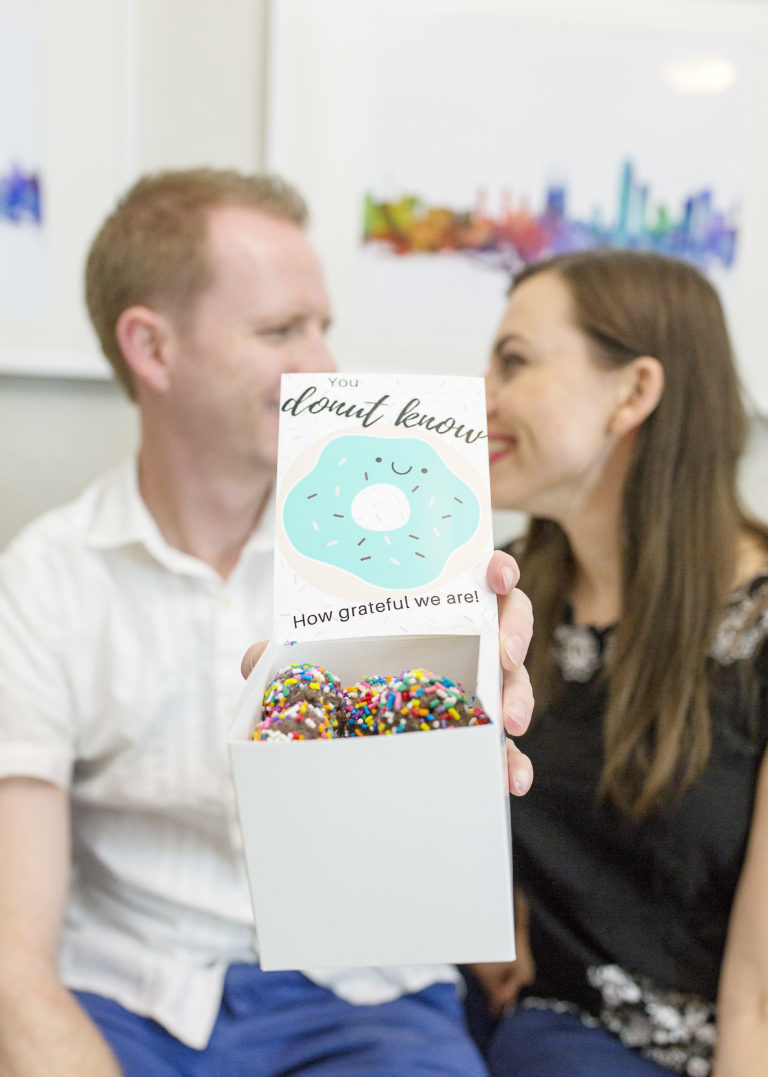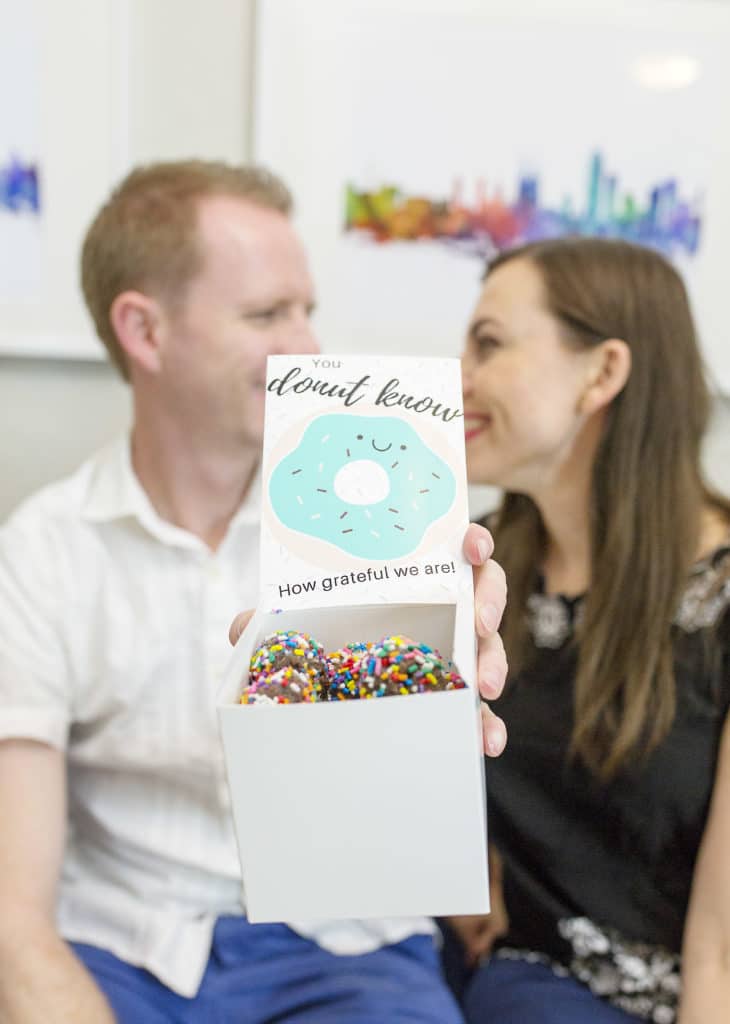 This post is sponsored by Give Bakery Because and Rich Products, but all thoughts, experiences, opinions, and this easy thank you gift date idea is all our own!
If you follow me on Instagram you know last Friday I spilled a big secret I've been keeping for a long time. We just got Jacob back after a three-month work assignment abroad. For safety reasons I didn't want to make that public, and it's definitely been a hard time for all of us to be apart! It wasn't all bad, we got a vacation in the middle to break it up and be together, he got to spend a lot of weekends home (which meant Saturday and Sunday only and a lot of cleaning and packing for the next round with about a day and a half to enjoy him), and we both kept praising Facetime for existing and making it so our toddler still remembered his face.
But every night we had a quick chat and I spent a lot of time alone, trying to balance my home and parent responsibilities with his. It's hard to never have a break, not be able to go anywhere without a babysitter and be forced into more of an introvert lifestyle instead when you're an extrovert who loves to get out. There were some crazy things that happened too, like a broken toe that made mobility hard, a night we had to call the police because someone was in our backyard, and just the general feeling of not quite feeling like myself without my better half. Oh, how I learned to appreciate him and so many little things and to really value the kindness others showed me on the days I felt so alone! I just feel so grateful for the people who really helped me through a crazy time in my life!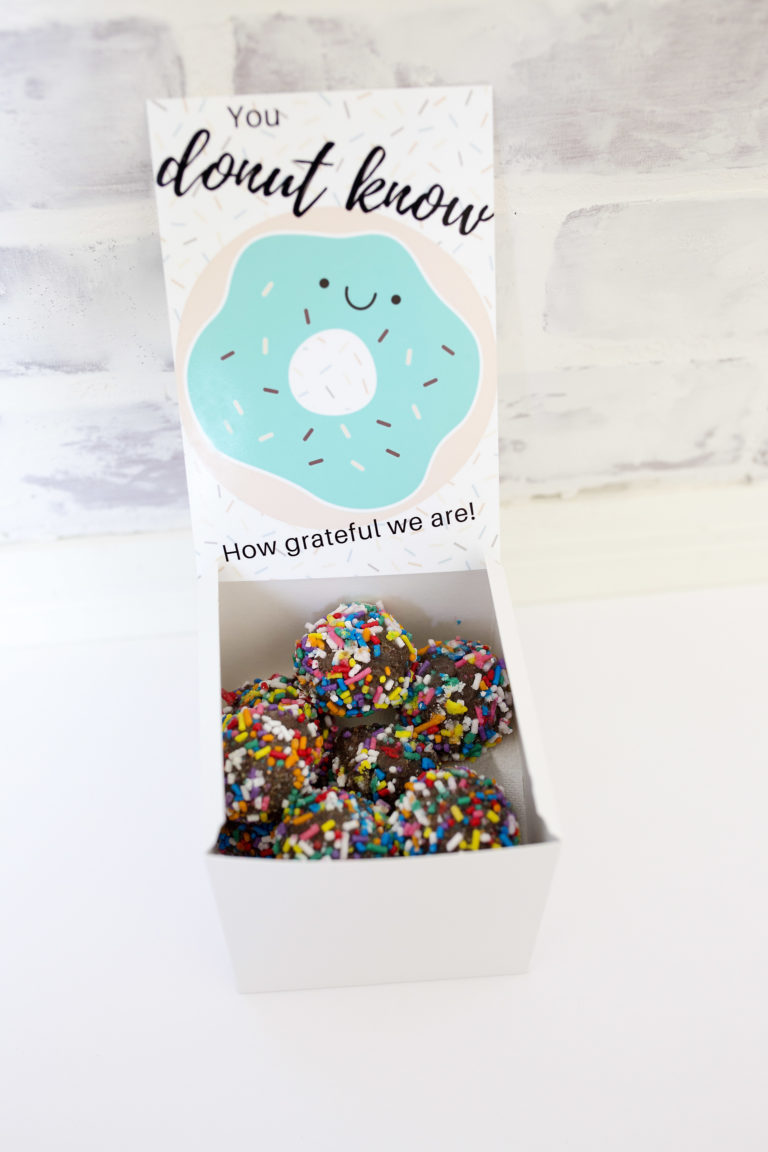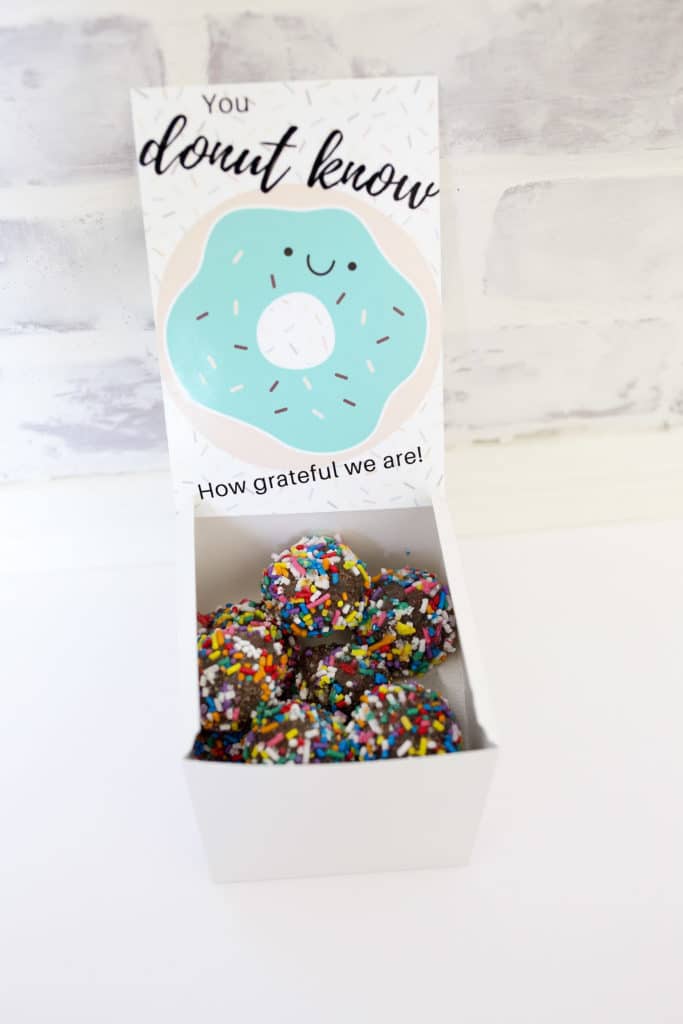 With a lot of weekends breaking our rule to go on dates and dating not being possible with this crazy schedule, we are committed to making up the time and have an extra fun three months ahead! And that means some big things and a lot of little things. I first wanted to just do something nice for everyone who really helped and showed support and kindness on days I desperately needed it when he was gone! We thought a unique date night to put together sweet treats as a simple thank you or just because act of kindness was in order to let others know they made a difference!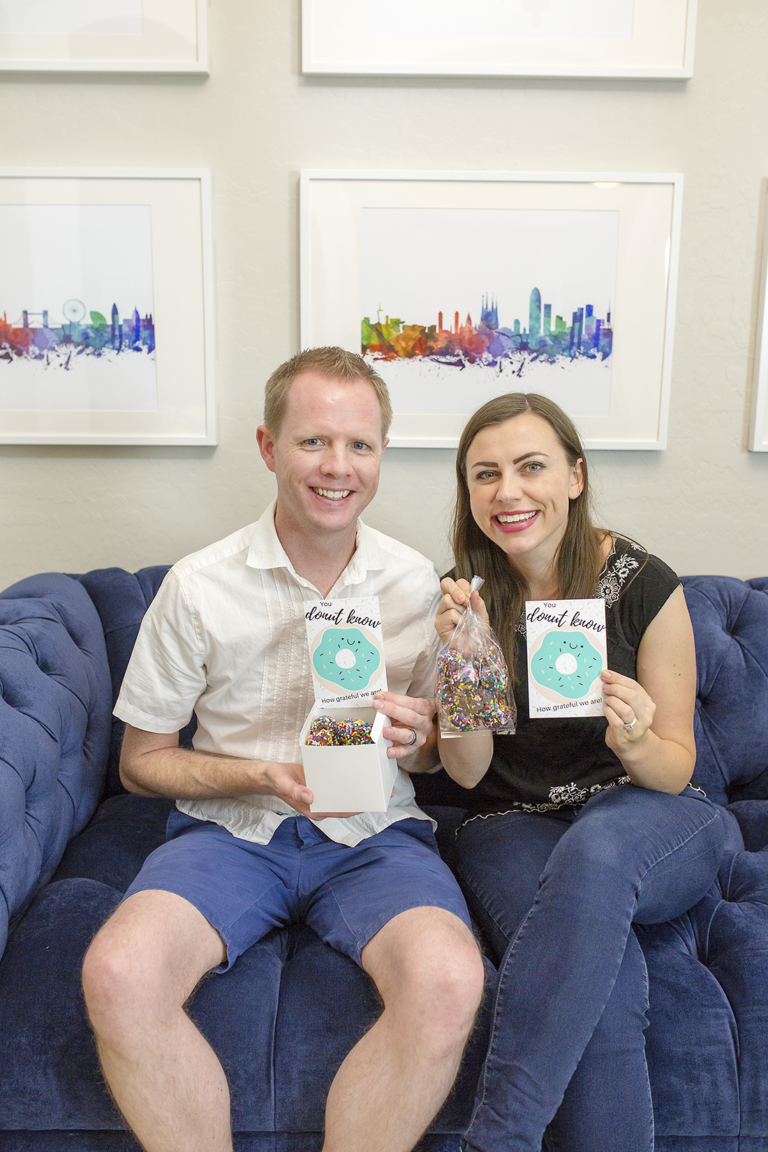 Let me share the easiest thank you gift idea and a free printable for anyone wanting to recreate this themselves!
We were inspired by Give Bakery Because, an initiative to show appreciation with simple, sweet gifts like fresh baked treats s from your local grocery store bakery, making gifting easy and delicious! How can you not love their mission to make others happy and show you care or celebrate life's little moments with tasty surprises? They have so many cute ideas, and you should visit the Give Bakery Because Pinterest Page for more creative ways to package and gift baked goods from the grocery bakery for birthday parties, holidays or just because. There's also so many great ideas on social media if you follow #GiveBakery, which you should use too when you create your own just because gift!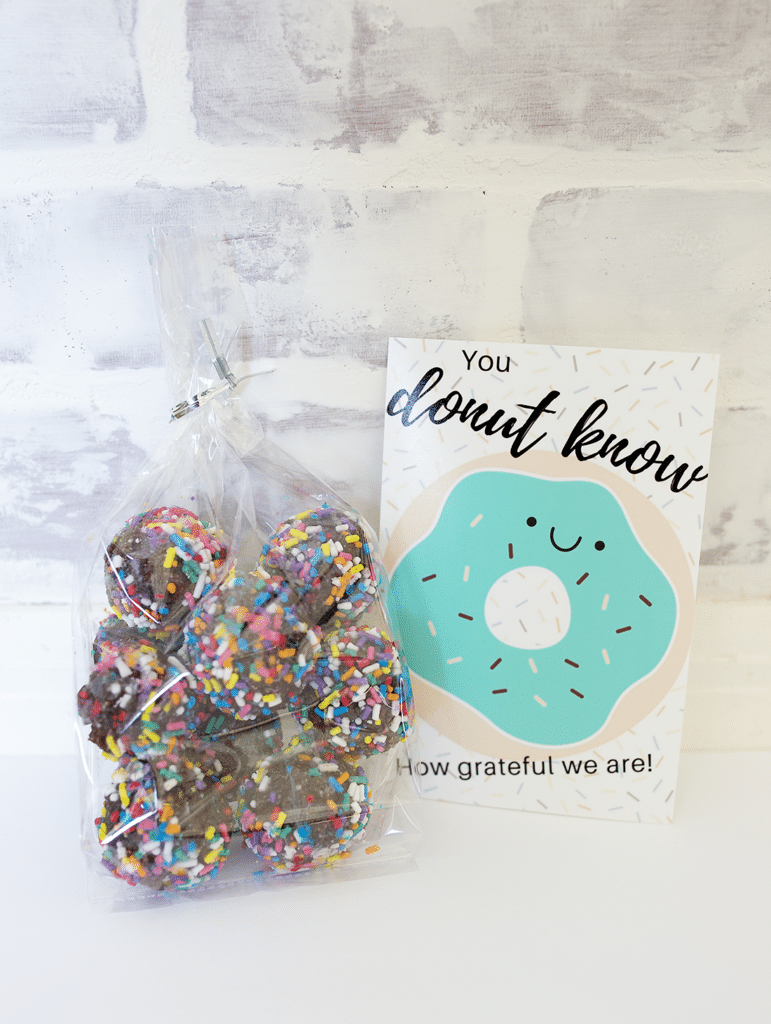 So here's what we did:

We started by running to the grocery store and picking up some donuts but fell in love with the donut holes with cute sprinkles. I love that donuts in any shape and size and form and flavor work great for this! I also love that it was convenient and easy to grab and go and give something delicious and cute!

I made a quick printable that says "You Donut Know How Grateful We Are!" and sent it to the one-hour photo center. You can print at home, I just love the photo paper and ease of picking them up after the grocery trip.

3. We headed home and grabbed a few pastry boxes and clear bags and filled them with donut holes.That's it- easy as one-two-three with a quick delivery. You can add personal notes to the printable if you'd like, anonymously drop it off, or hand deliver it. And let me tell you, this act of kindness, random or not, puts a huge smile on everyone's face and is the perfect way to give thanks during this season!
Get 365 Date Ideas!
We want to help you have the best date nights ever! Grab this FREE printable with 365 date ideas, a date for every day of the year so you never run out of ideas!