Best Places to Eat in Phoenix
Spending some time in Phoenix and looking for the best places to eat in Phoenix? We have you covered with this list of tried and true places that have the best food in Phoenix!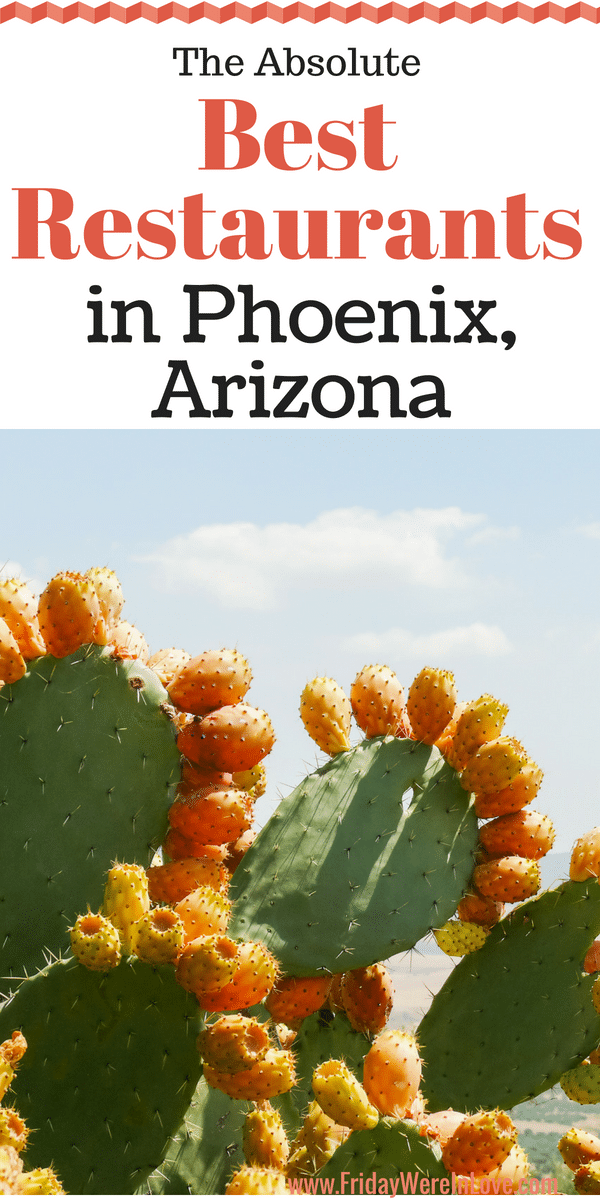 On our way home from our babymoon cruise, we sat by a Floridian who was headed to Phoenix for the first time. She was bursting with excitement, she told us she'd heard Phoenix is an excellent place for foodies. We ended up chatting and telling her about ye ole' blog, and she started talking even faster with excitement wanting to pick our brains of the best places to eat in Phoenix.
I've written my complete guide to Phoenix years ago, but I decided it is time to update a few pieces and share some more details about restaurants. We have our favorite date night restaurants coming soon, so stay tuned for that. But in this case, we wanted to include some of the best of the best and local favorites for anyone coming for a visit.
We'll be sharing the best places to eat in Phoenix, with the best food in Phoenix. Yes, in actual Phoenix the city, but a few have locations in other metro cities. Trust us, these restaurant in Phoenix are worth the drive!
Best Places to Eat In Phoenix:

The Farm at South Mountain
Fresh food, amazing views, changing menus, and a farm atmosphere. You can go here for all three meals, and you won't be disappointed by anything on the menu.
Windsor
Chalk this is up to the best place to impress. From its Instagramable cassette tape walls to its amazing food, this is a date spot everyone loves. It makes for great impress clients or enjoy an amazing atmosphere while you're in Phoenix too.
Gallo Blanco
If there's one thing Phoenix knows how to do, it's Mexican food. Gallo Blanco fuses tradition cuisine with upscale foodie tastes and ingredients for a place you'll only hear rave reviews about. Some of the biggest foodies in Phoenix swear by Gallo Blanco!
Joyride Tacos
If you want a fun take on tacos with so many delicious options, Joyride Tacos has your back! The queso is so worth your time and efforts too!
Pane Bianco
Chris Bianco is famous for his pizza, but this Italian gem makes for a more intimate setting and farm-fresh menus that will make you feel like you're in Italy.
Best Pizza In Phoenix: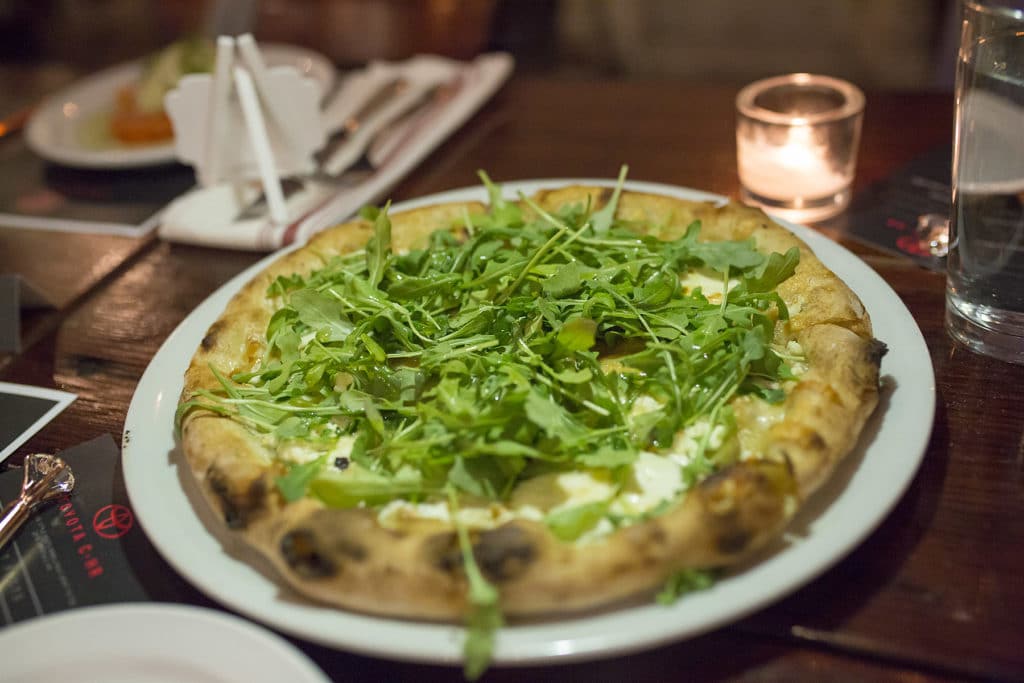 Cibo
Cibo Pizza is right in the heart of Downtown Mesa, and it's one of those places that's romantic and delicious that has something for everyone. It's a classic Italian pizza feel with a mix of local flavors. We love every pizza we've ever had at Cibo.
Pizzeria Bianco
This is the place celebrities stop to pick up their pizza! It's been voted the best pizza in the U.S., and it's a place that won't let you down with classic Italian pizza. Just be prepared to wait a few hours to get in, it's that popular!
Pomo
When asked what's the best pizza in Phoenix, we can't decide between all this list, but Pomo often comes out of my mouth first. The Downtown Phoenix location is my favorite
Federal Pizza
We went here with a group of foodie friends and ordered pretty much the entire menu to share. Not a bad thing, not a mediocre thing- all AMAZING! Every pizza is a winner, and every side will win you over too!
La Grande Orange (LGO)
Google will tell you it's La Grande Orange (pronounced Or-ON-ge), but locals will laugh and tell you it's LGO. Oh, the pizza creativity that has created so many amazing fans! Oh the bakery and dessert options! This is a hipster and foodie paradise and one of our most famous ones!
Best Food in Phoenix

Gadzooks
Watch for us, because this is the one we frequent most often! I'm not kidding, we eat here regularly even though we don't live by it. Jacob takes all new coworkers and interns here to convert them quickly. We only have created more fans.
I crave these enchiladas, I think most people who have had one do! The best ingredients, the most amazing flavors, and an enchilada you'll never forget! Plus they have amazing vegetarian and gluten-free options so it's a great place for all.
Short Leash Hot Dog
You'll rethink hot dogs as gourmet food after having one of these. The homemade pita bread is the icing on the cake to some really amazing street food in the heart of the coolest Phoenix neighborhood.
The Henry
The best way to describe The Henry is just GOOD! They do classic American dishes on the upscale, with a mix of international infusions. Every plate is delicious and purposeful. It's a great gathering spot, work by yourself location, or date spot.
Litte Miss BBQ
Get ready to get in line before they open. But I promise you'll take one bite and realize why this often voted the best BBQ in Arizona!
Zinburger
The Chuck Norris burger with a Kobe patty converted me. The green chili cheese fries will make you a loyalist for life.
Best Restaurants in Phoenix
True Food
Real food, all organic and grass-fed and everything top notch foodies care about. Plus there are every diet or allergy-friendly option. And oh yes, while you eat healthy food, you'll be dazzled with some of the best flavors you've ever had.
Arrogant Butcher
Right in Downtown by all the events. Some of the best
LoLo's Chicken and Waffles
Here's casual dining at its best. It's a cultural experience that may make you think you're in the South. The story of the founding is amazing. The fried chicken is delicious. And the jars of "drank" are a must too!
Chelsea's Kitchen
The perfect place to enjoy some amazing food and have a great sit-down restaurant you can chat and relax in. It's one of the most recommended and a place everyone loves to choose for a celebration meal.
Little Miss BBQ
I worked with some of the biggest foodies in the state at my last job. They planned to go wait in line for hours just to get some Little Miss BBQ. Even Texans admit to being utterly impressed. It's the best in the state by far!
Salty Sow
When you want something amazing, but you're going with someone who is happy with a burger, this is the compromise place with delicious food for all tastes.
Postino
Get a bruschetta board, split it, and order a drink even if you don't do alcohol. You will quickly see why this is one of the best restaurants in Phoenix and why locals adore it.
Hillstone
I met a friend from out of town who has the most refined palate here. She couldn't stop raving about it. Everything is made to perfection from the highest quality ingredients without feeling stuffy.
Best Breakfast in Phoenix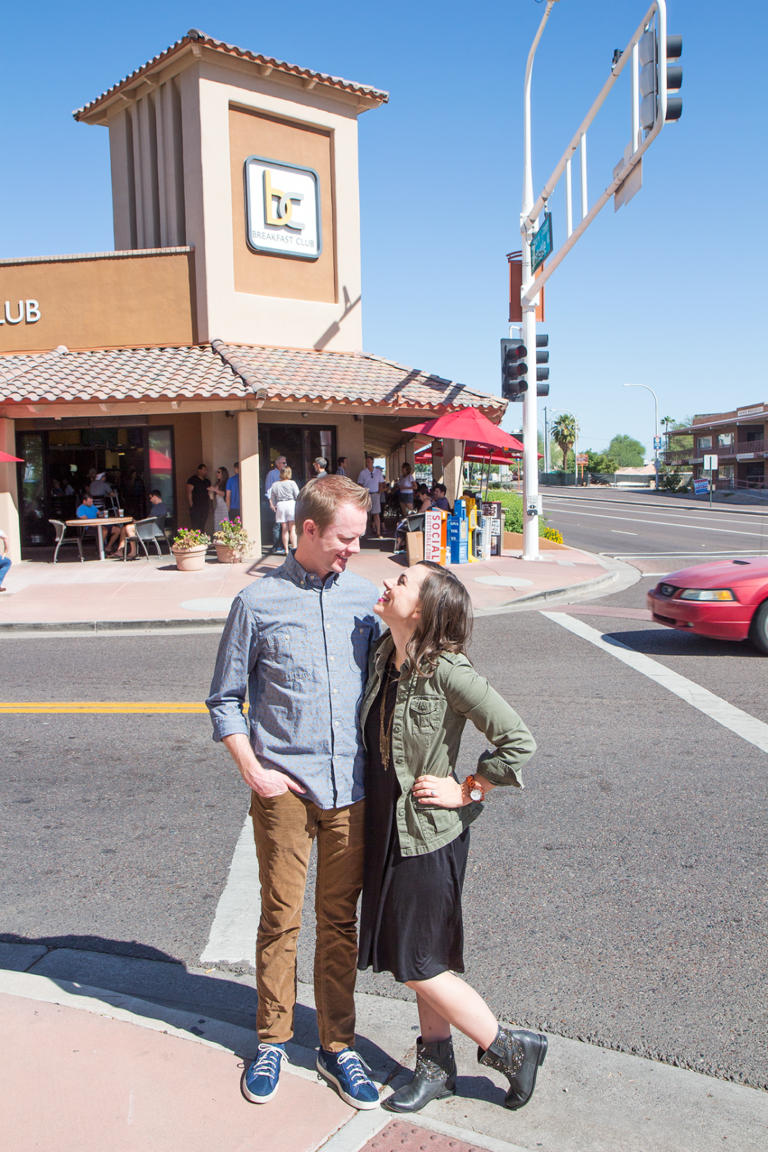 Matt's Big Breakfast
If it's a weekend brunch, be prepared for a wait! But you'll eat what's voted as the best breakfast place by even the biggest brunch-enthusiasts at Matt's. And guess what, they are all right!
Breakfast Club
On a diet? Wanting to splurge on all your calories for the day by 9:00 am? Whatever dining camp you're in, there's something for everyone at Breakfast Club. Every single item is delicious! Every type of breakfast eater will leave impressed.
There are so many amazing places to eat in Phoenix, but these are definitely the best places to eat in Phoenix out of all the many we've tried!
Like these where to eat in Phoenix recommendations? You may like these posts too:
Date Ideas Phoenix: The Best Phoenix Arizona Date Night Ideas
12 Months of Dates June: A Trip to Pizzeria Bianco
Get 365 Date Ideas!
We want to help you have the best date nights ever! Grab this FREE printable with 365 date ideas, a date for every day of the year so you never run out of ideas!