The Phoenix Zoo Family Date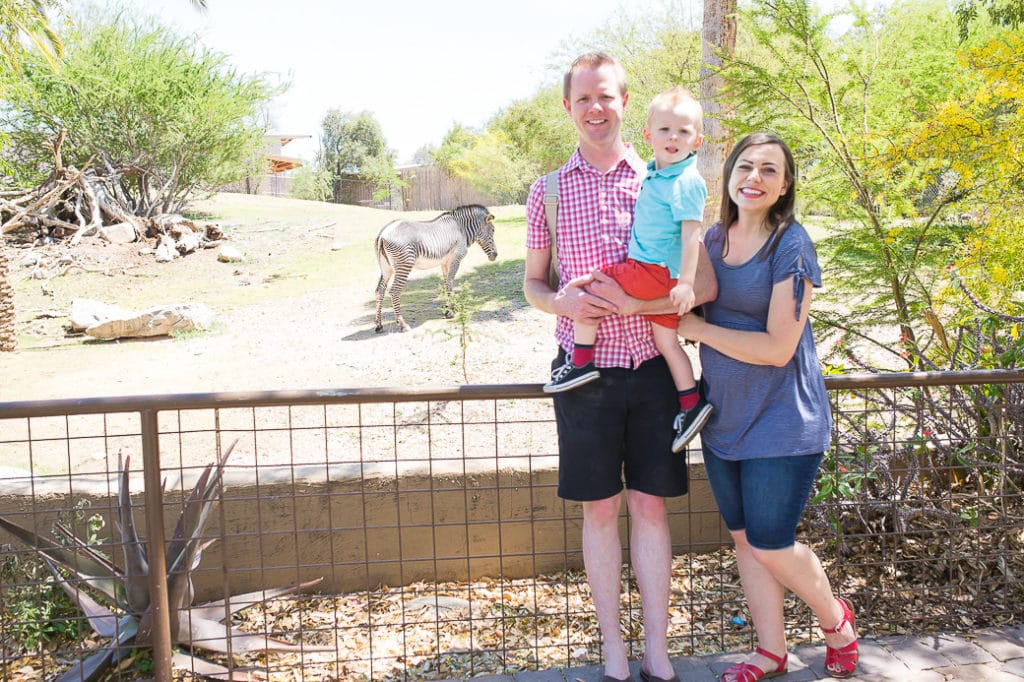 The Phoenix Zoo
Date: Family fun at the Phoenix Zoo
Price:
$24 for adults, $13 for children when you buy online, 2 and under are free! And you can often find Phoenix zoo Groupon deals. It's also a good time to look into a
Pogo Pass
that gets you zoo admission.
If you use the Pogo Pass code FRIDAY you'll get 60% off your passes, which makes the zoo and other family dates really affordable!
Location: Phoenix, AZ
Something happens in Phoenix when April and May appear- we head to every single outdoor place we can before the summer heat really rolls in. Even if it's a bit too warm, we fake and it and pretend the mid 90's feels fantastic. Hence a family date to The Phoenix Zoo needed to happen before we can't convince ourselves it's really not that hot.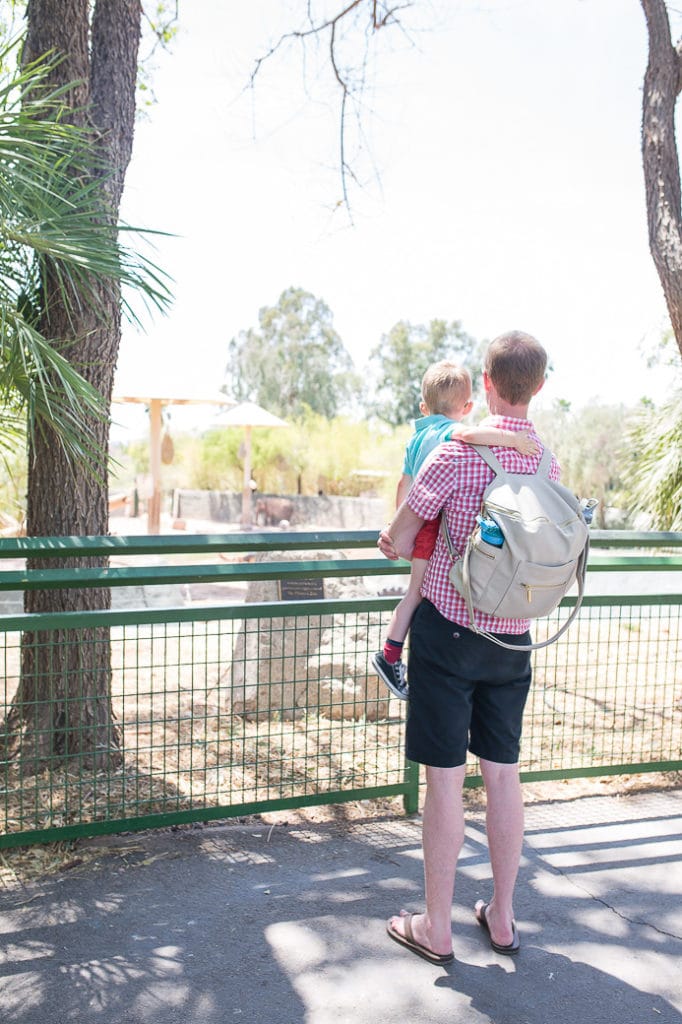 Phoenix Zoo Events
Combine this with a really fun Phoenix Zoo event, and we were sold on our family date! I'm actually quite impressed with all the special exhibits and Phoenix Zoo events that are offered on the regular! If you look up any given weekend, you're likely to find something special to see. Not that the animals aren't special, but the extra perks make it even better.
It really has me toying with getting a Phoenix Zoo membership for next fall. I think the events and activities make it a fun experience every time! Plus there is a splash pad, so that alone makes for a fun trip!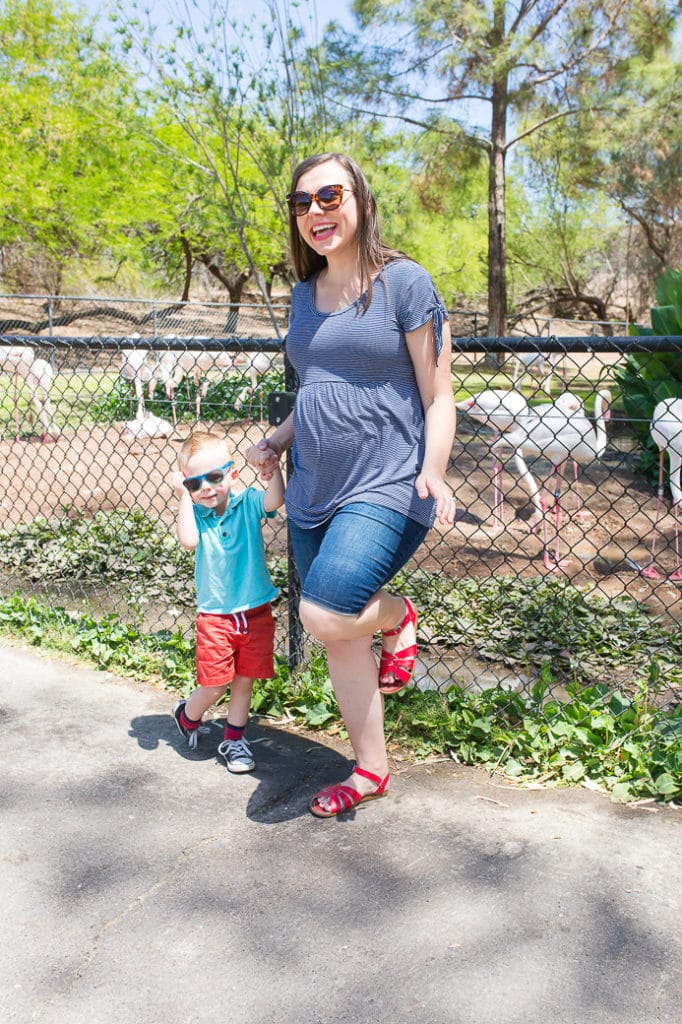 But this zoo visit, we focused on the Striderite event and shoe fitting and seeing the animals. It was fun to find out his true shoe size, play with their exhibit, and then head off to see animals. Two is such a great age to take a kid to the zoo! He knew enough animals to be excited and loved learning who the new ones were too. Plus having him stand like a flamingo was just darling!
And I kind of love that while I explained what they were doing he made sure to sneak in a kiss. Man I love this kid! I can never get over how sweet he can be and how much he enjoys family outings.
He's talked about the Phoenix Zoo for weeks after our family date. I was so happy that we made the sacrifice to be in the heat for a few hours to make such a lasting impression on the little guy!
Like this family date idea? You may like these posts too:
Enchanted Island at Encanto Park
Family date vs. Spouse date? When to know which to choose
Get 365 Date Ideas!
We want to help you have the best date nights ever! Grab this FREE printable with 365 date ideas, a date for every day of the year so you never run out of ideas!