Enchanted Island at Encanto Park Family Date
We have a family date we look forward to every year. Jacob's company puts on two big parties that we fully embrace as nice dates we don't have to spend a penny on. There's the fancy holiday dinner party for couples and a company picnic for families at Enchanted Island at Encanto Park each spring.
Enchanted Island at Encanto Park Family Date Info:
Date: Enchanted Island Park Family Date
Price: About $20 per person, but you can buy ala carte rides for less
Location: Phoenix, Arizona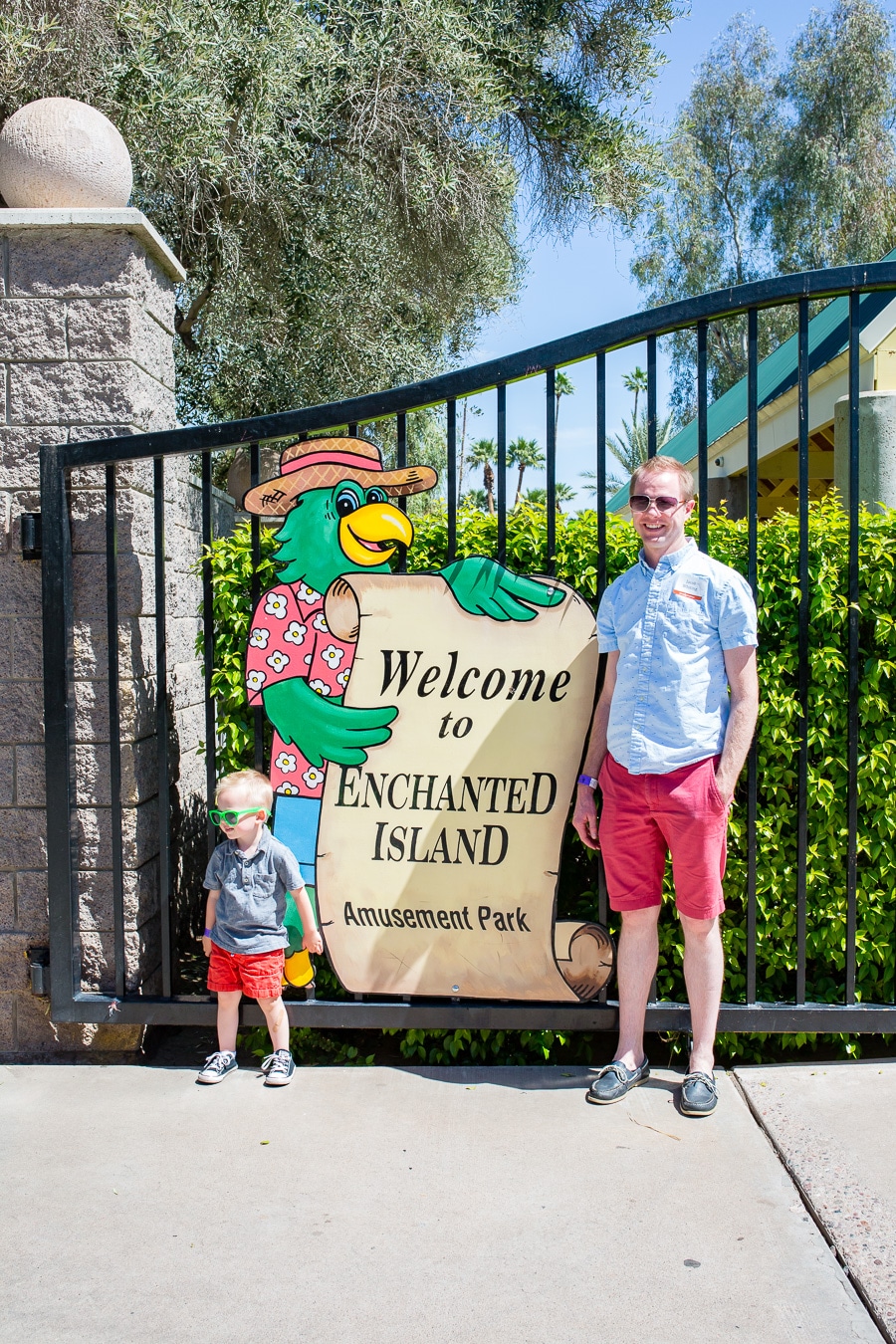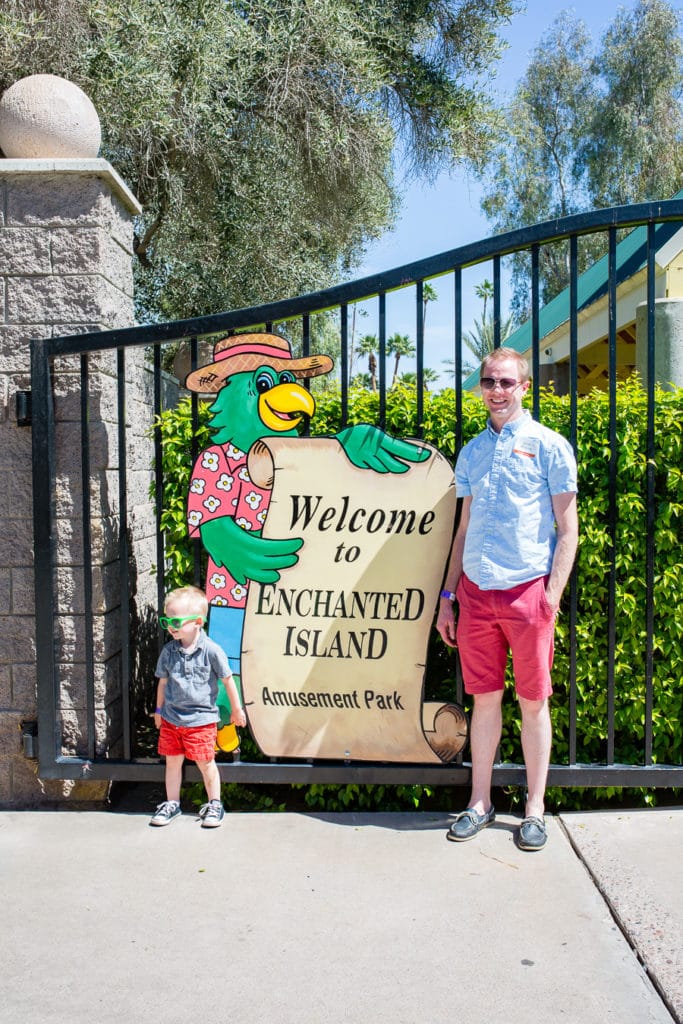 This is one of those dates we've only missed once in the eight years we've been together- it's just that good! It's
We went last year for the first time taking our one-year-old, and he loved every minute. We had no idea that he'd be even more in love with Enchanted Island and the fun to be had at Encanto Park as a two-year-old!
Arriving a little early, we got to snap some family pictures with Chrissy and then head to the company party while the music started and the families arrived. We watched our son start dancing his way into the park and we couldn't stop laughing. He was SO excited!

Things to Do at Enchanted Island at Encanto Park
There's a reason this place is so darn fun, there is just so much to do! It's definitely targeted towards younger kids, but there's plenty of fun to be had for adults and teenagers too. The amusement park area is Enchanted Island, and it's full of rides for younger kids. Our roller coaster loving little man asked to ride the kiddie coaster 10 times, and we had to stop him due to it getting too hot out.
There are a few rides older kids and adults can go on, but mostly it's for the younger crowd. There is a train anyone can ride, and we enjoyed seeing the whole park by train and hearing our train-loving toddler repeatedly making the "choo-choo!" noise at everyone.
If rides aren't your thing, Encanto Park also has paddle boats in one of the coolest settings. You can see the urban cityscape of Phoenix while you enjoy beautiful palm trees and desert scenery. We ditched them this year due to heat and pregnancy. Next year we'll be sure to jump on those again!
There's a gold course, areas to fish, plenty of picnic tables, and ducks to watch and feed too. It's such a giant park there really is something for everyone.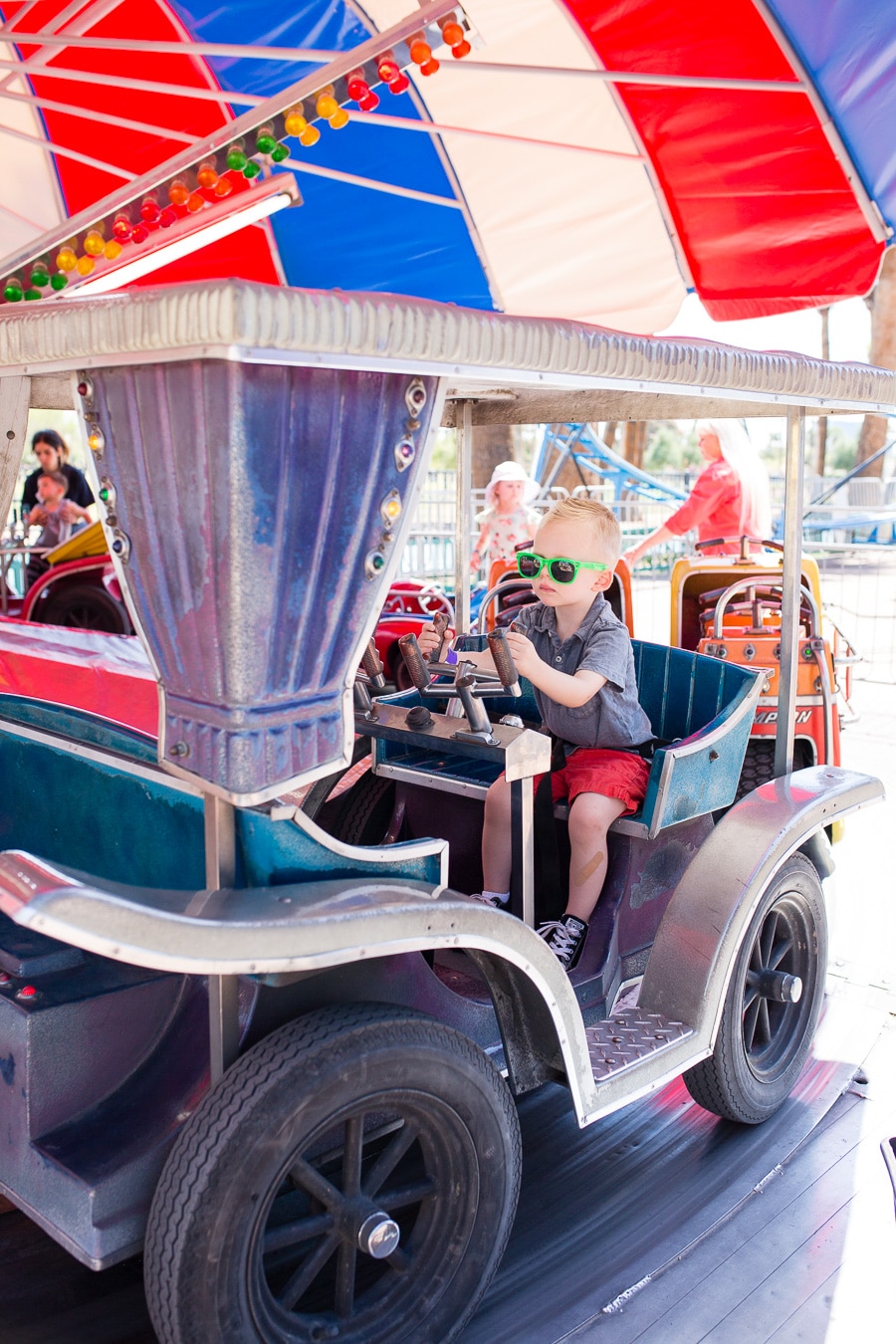 We love this in the spring, fall, and winter, and it's just one of those family dates we look forward to every year!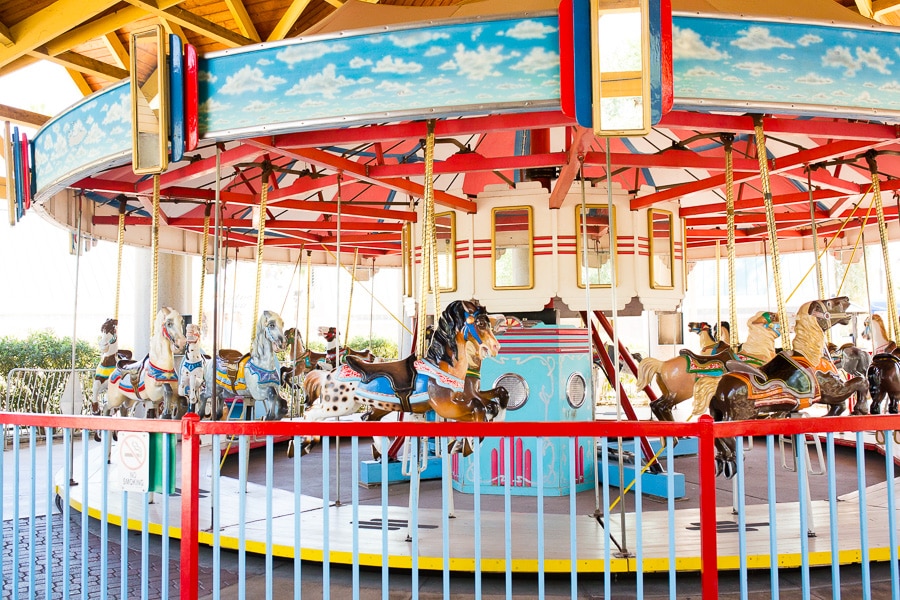 Like this Arizona Family Date Idea? You may love these posts:
Potluck Party Group Date Idea
Mom and Me Date at The Little Gym
Get 365 Date Ideas!
We want to help you have the best date nights ever! Grab this FREE printable with 365 date ideas, a date for every day of the year so you never run out of ideas!