Hey Moms Get in the Pictures with Your Kids! Why a Professional Lifestyle Shot is Worth Every Penny
Some of your child's most treasured items will be their pictures with you! All the reasons they don't care what you look like, and are begging moms get in the pictures with your kids!
A weird thing happened this week, we started previewing preschools and I type this while my son is in preview day without me. HOW DID HE GET THIS OLD? The amount of time we spent in infertility treatments long surpassed how long it took him to turn two and a half and start doing all these big kid things.
The baby phase seemed to evaporate so quickly, and I can already see where this cute toddler phase is going to end before I know it. I remember an older man telling me at a grocery store while I wrangled a 9-month-old to enjoy it, that his two were in college now and he felt like just yesterday he was wrangling them in shopping carts.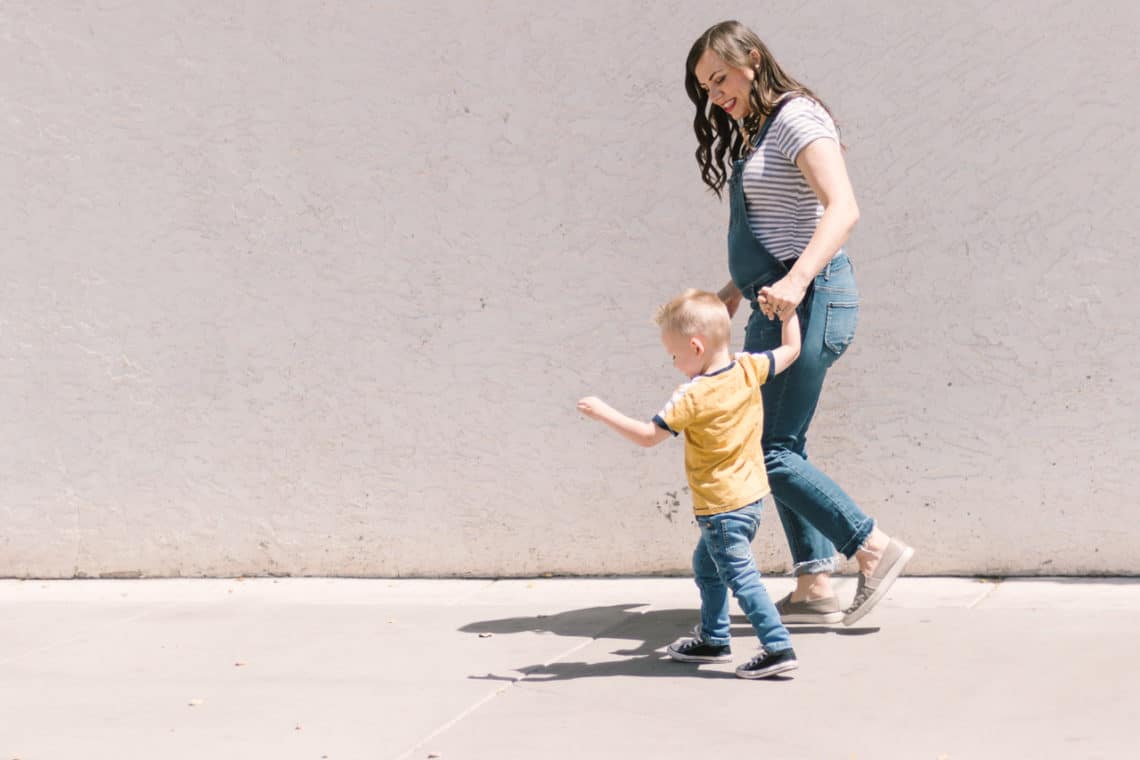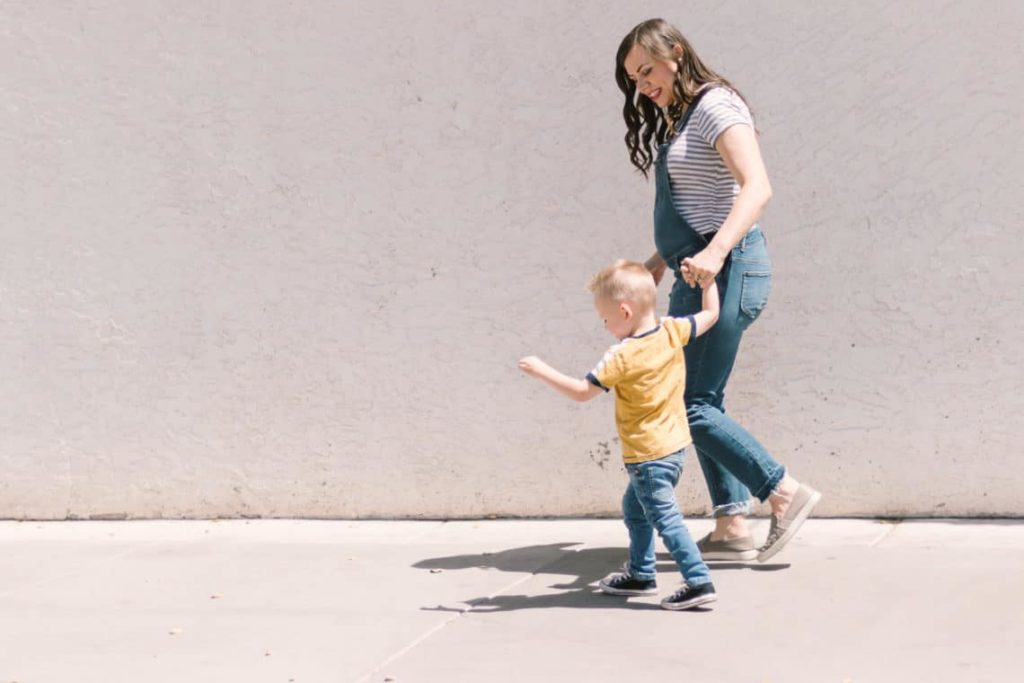 Why a Professional Lifestyle Shot is Worth Every Penny
As each phase passes one of my favorite things to do is pull out my phone and look through the Memories app at the same month one and two years ago. It's so fun to think about how little he was. It's an amazing tool to have your phone ready to capture anything via picture or video as a Millennial parent. Those videos are absolute treasures to us already.
But there's one other thing I think is absolutely a must that I would never have thought to do had I not been a blogger. I had a friend ask if I wanted to a mom and me photo session at home when my little guy was about nine months old. It kind of surprised me. Take formal pictures at home just because? She let me know a lot of bloggers do it because kids get wiggly and may need someone else to capture some everyday moments for them. I decided why not?
I loved that session, and now it's a treasure to me to have him learning to walk and those chubby cheeks documented. And even if I still had postpartum weight to lose, the fact that I'm IN the pictures is a treasure too. I can see the joy of motherhood in my eyes. I can see our relationship as we read and tickle fight.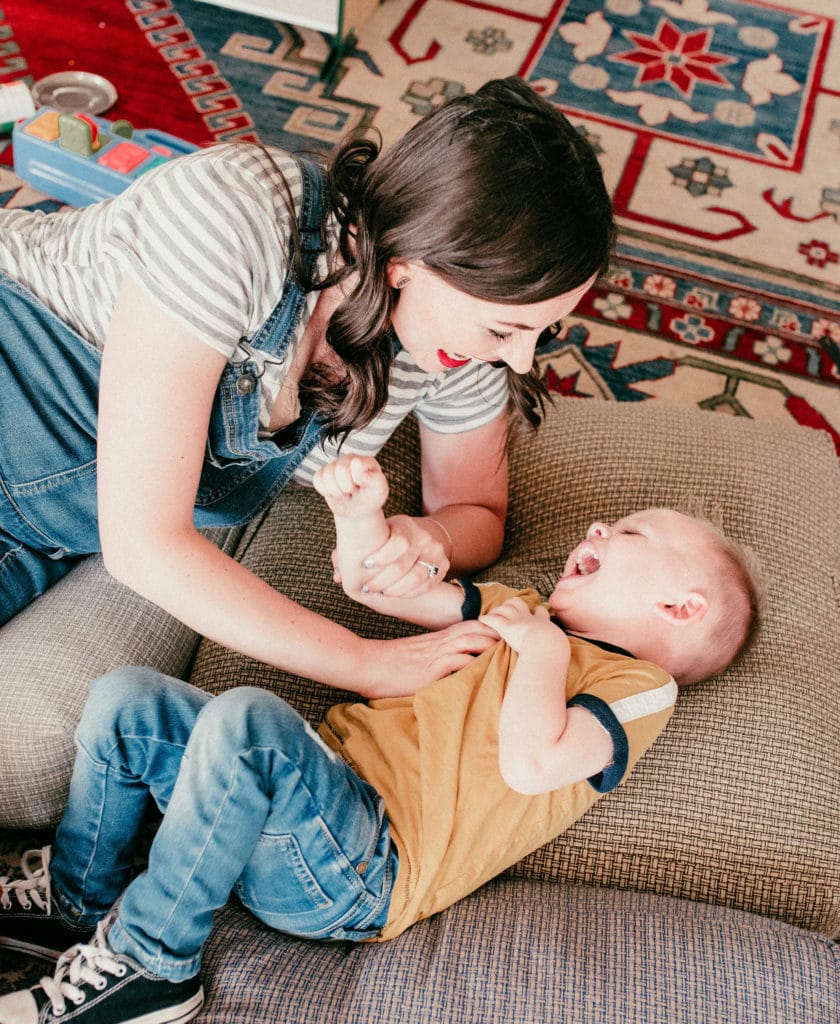 Hey Moms Get in the Pictures with Your Kids!
When I look at them and think every mom should get professional photos WITH their child and be in the picture. Having phase documented and our relationship documented has been one of the greatest things we've ever done.
I recently had the chance to do another interesting thing that I may not have done if I wasn't a blogger. I went to a mom and me shootout for an event my friend Bre created called the Luxe Shoot Out (#catchmeatluxe). It's basically an event where a bunch of photographers and a bunch of moms come together in a cool space and take some photos to help each other creatively. I have more pictures for blog posts. The photographers get to try what they want with willing models for their portfolio.
I keep looking through images that I would never have thought to take, and already I see absolute treasures. I will forever treasure the moments my little man was two and a half, and remember a bunch of his favorite things!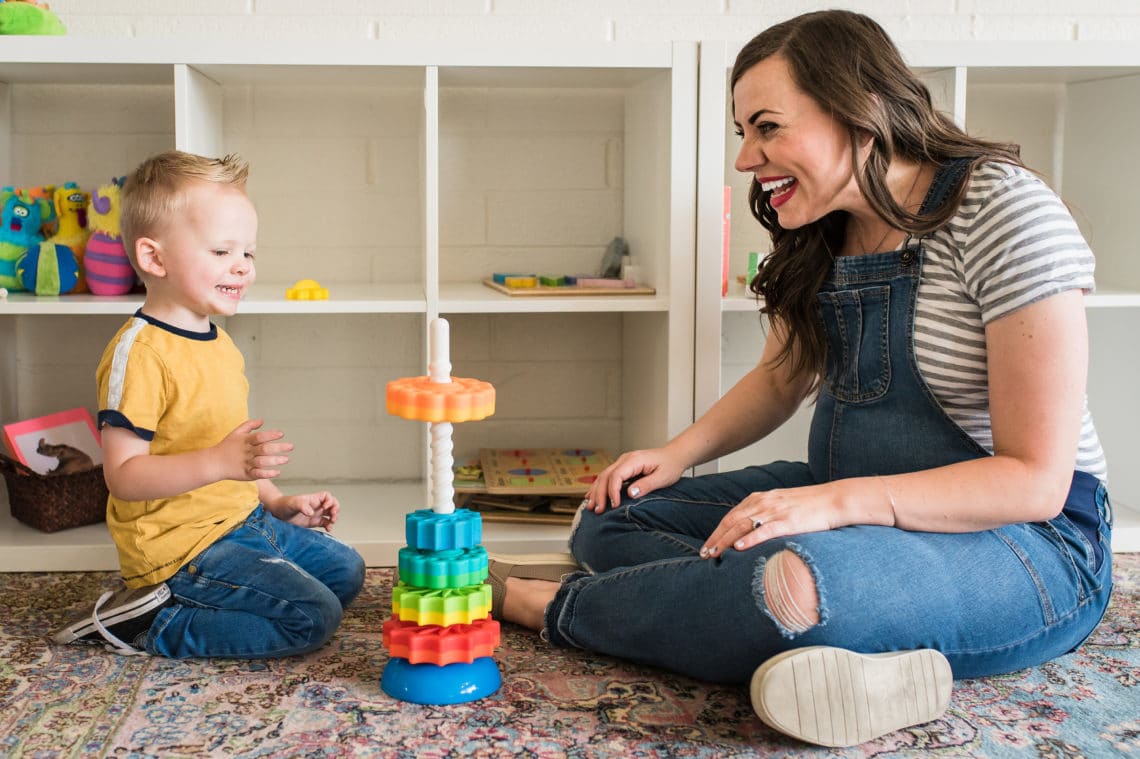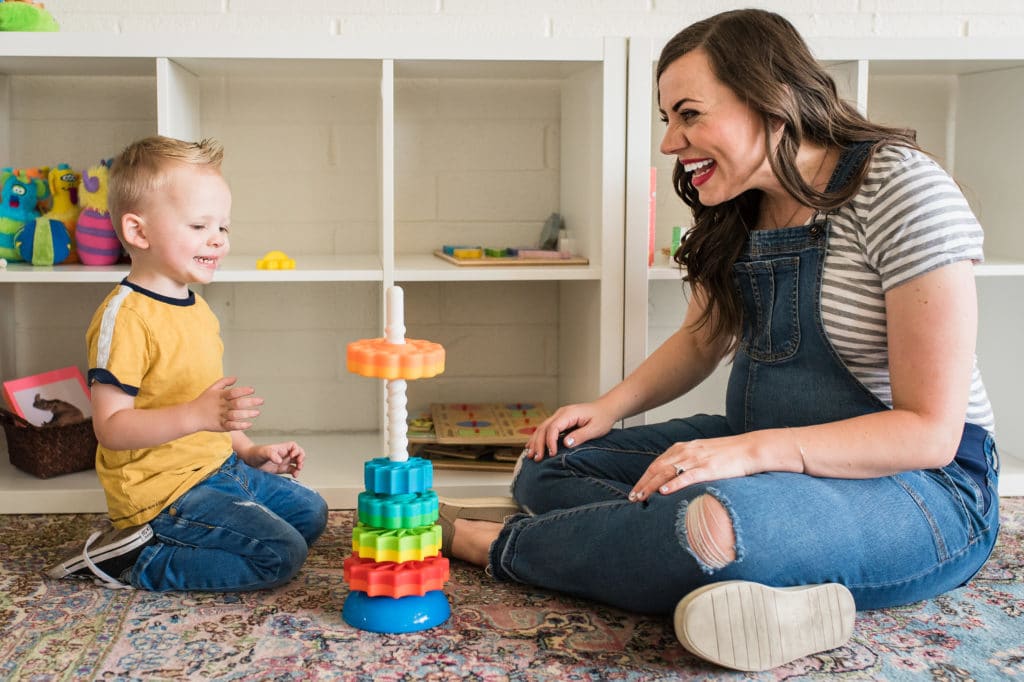 So why take professional photos WITH your child if you aren't a blogger?
The memories of the specifics of that phase of life. You can get those dimpled hands, those favorite toys, those chubby cheeks, and they are documented forever.
Your kids will forever treasure that special picture of them with their mom. I have a pic of me at age two with my mom playing with me making my stuff animals kiss me. It's my favorite picture of my mom of all time. It immortalized her young mother state and her playful nature. It's a gift every mom should give a child
We're all on social media in some form. It's really fun to showcase the happy side of motherhood and have some pictures of your life you're so proud to share.
They get you through the rough days. Cereal and milk all over the floor with an epic temper tantrum? It's okay, I'll bust out that picture of us reading a book together and forgive you.

Photos By: Becca Gutierrez with Rusty Metals Photography
How to find a photographer for a mom and me session
Chances are you know one, and let me tell you most jump at the opportunity to take lifestyle sessions instead of just posed sessions. They love those real moments, those small details, and those natural places. Ask your favorite photographer, they will probably be more than willing!
Check out Instagram and search for photographers in your area. Find those who love to show those mom and me pictures, who share candids, and whose style you like.
Have any local bloggers you've noticed tag photographers? Most of those people love doing lifestyle shots as well, and they would probably love your business! It's a great way to find people who love the real moments and getting you with your kid in those pictures!
So moms, no matter where you are in life, no matter what you look like, your kids don't care! They love you and are begging- mom get in the pictures with your kids!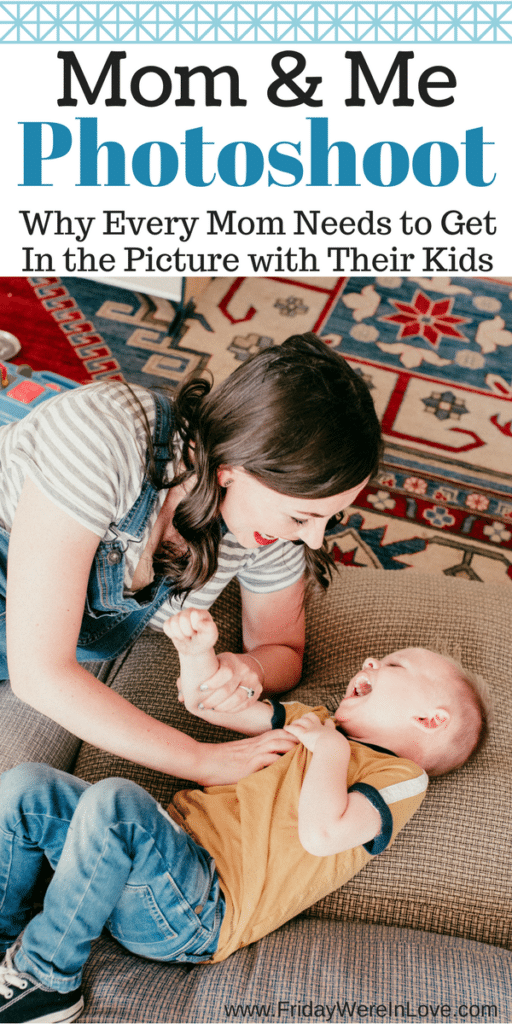 Like this mom and me post? You may love these too:
Mom and Me Date at The Little Gym
Must Take Disneyland Picture Ideas: The Most Instagramable Disneyland Spots
Palm Springs for Kids: Family Friendly Things to Do in Palm Springs
Get 365 Date Ideas!
We want to help you have the best date nights ever! Grab this FREE printable with 365 date ideas, a date for every day of the year so you never run out of ideas!