Mom and Me Date at The Little Gym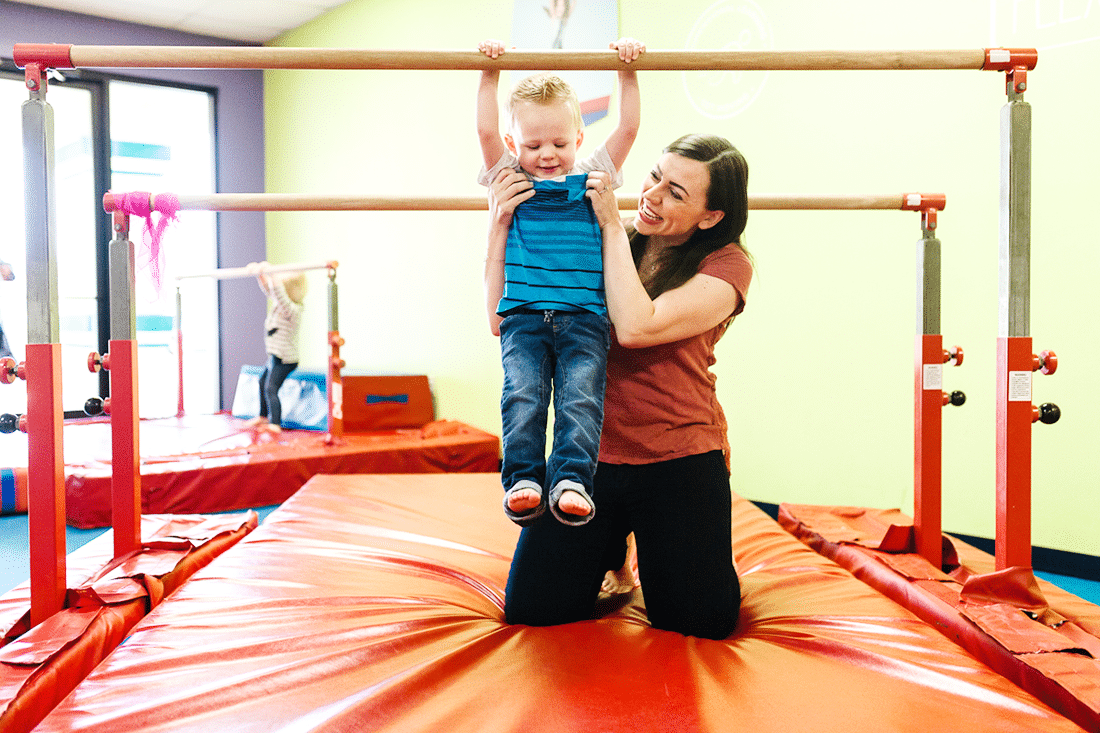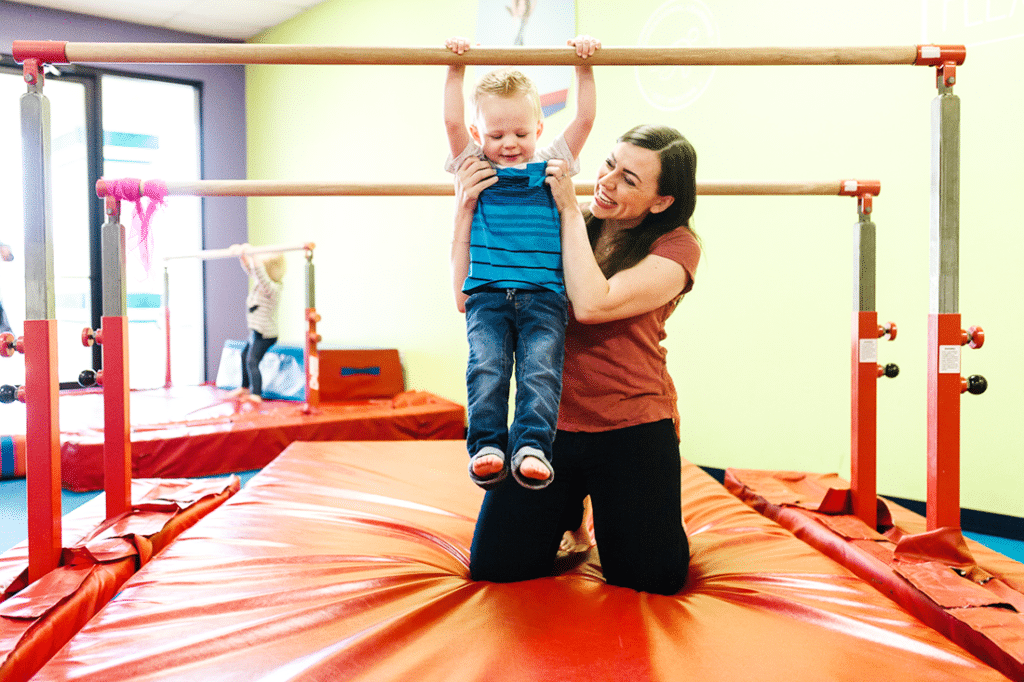 The is a sponsored post in partnership with The Little Gym and The Motherhood.
If I've learned anything about my child in his 2.5 years of existence on Earth, it's that he's an out-of-the-house go-and-do-things kind of guy! Last week we let him put on a nice shirt and join us for a simple date night out to dinner. He excitedly proclaimed "Yay! I get to on a date with mommy and daddy!"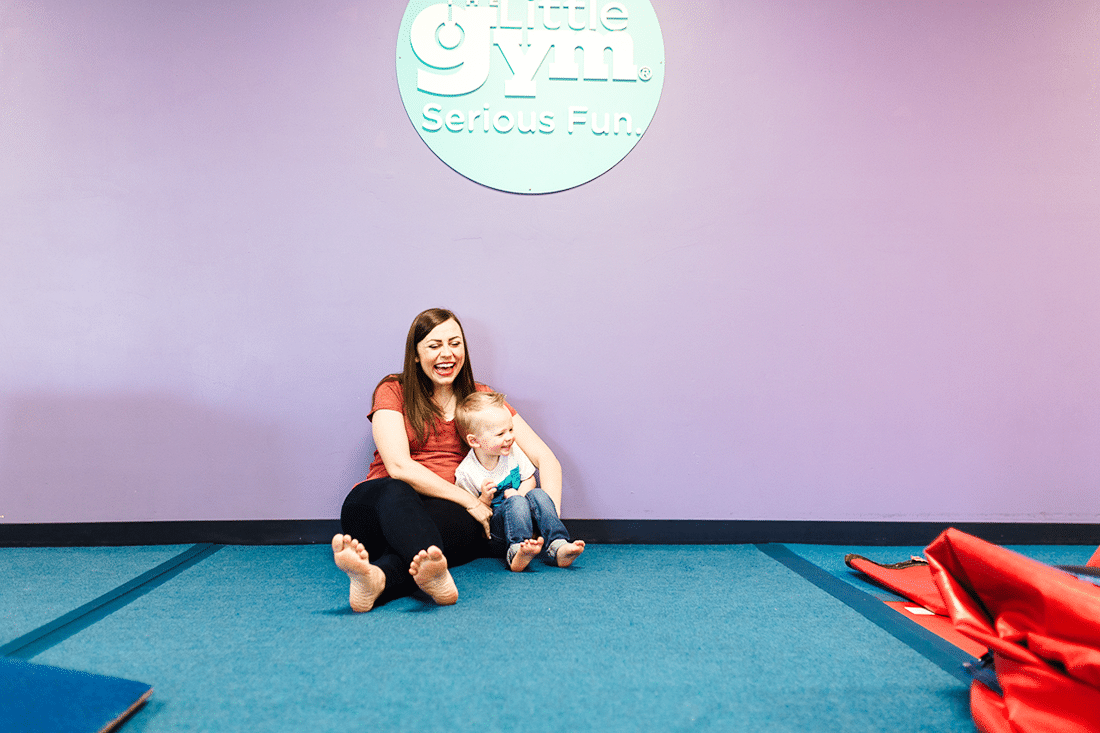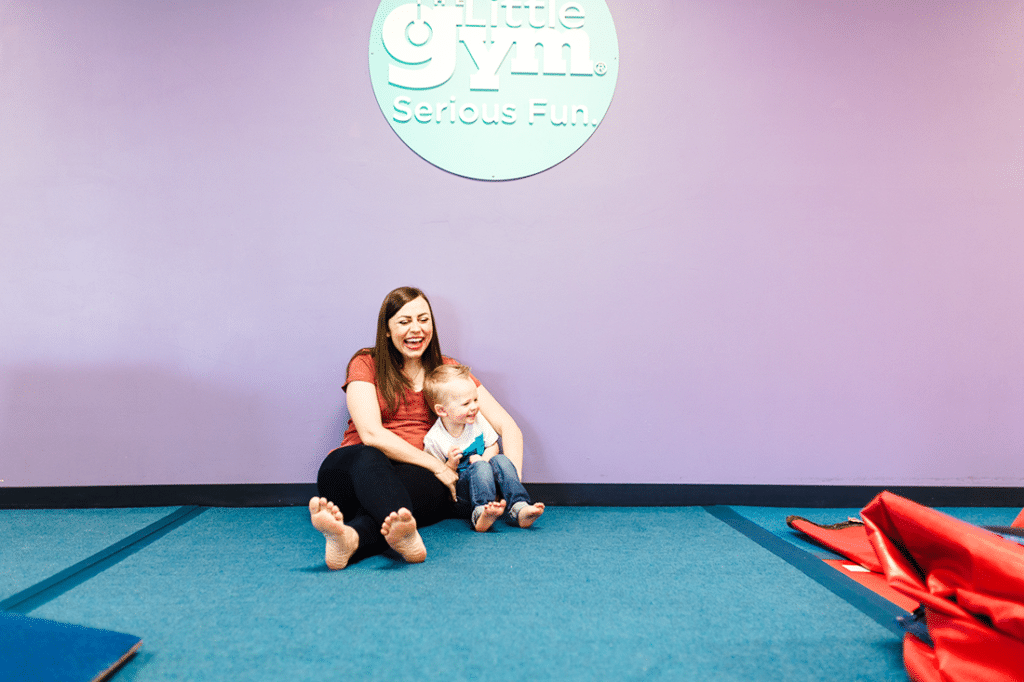 The Little Gym
He's understanding more and more that there's a lot of fun to be had in the world, and he absolutely loves learning and exploring new things.
If I've learned anything about me as a parent in my child's 2.5 years of existence, he really needs some physical activity to get his energy out and give mom some alone time for a nap! I'm choosing different activities as we leave the house these days, but every day I try to make sure there's at least some physical activity included with all the learning activities we do.
We both really love mom and me dates. He loves when we go do something fun together, and I love watching him light up with new experiences, new social skills, and learning how his little body functions as he does and more and more things independently.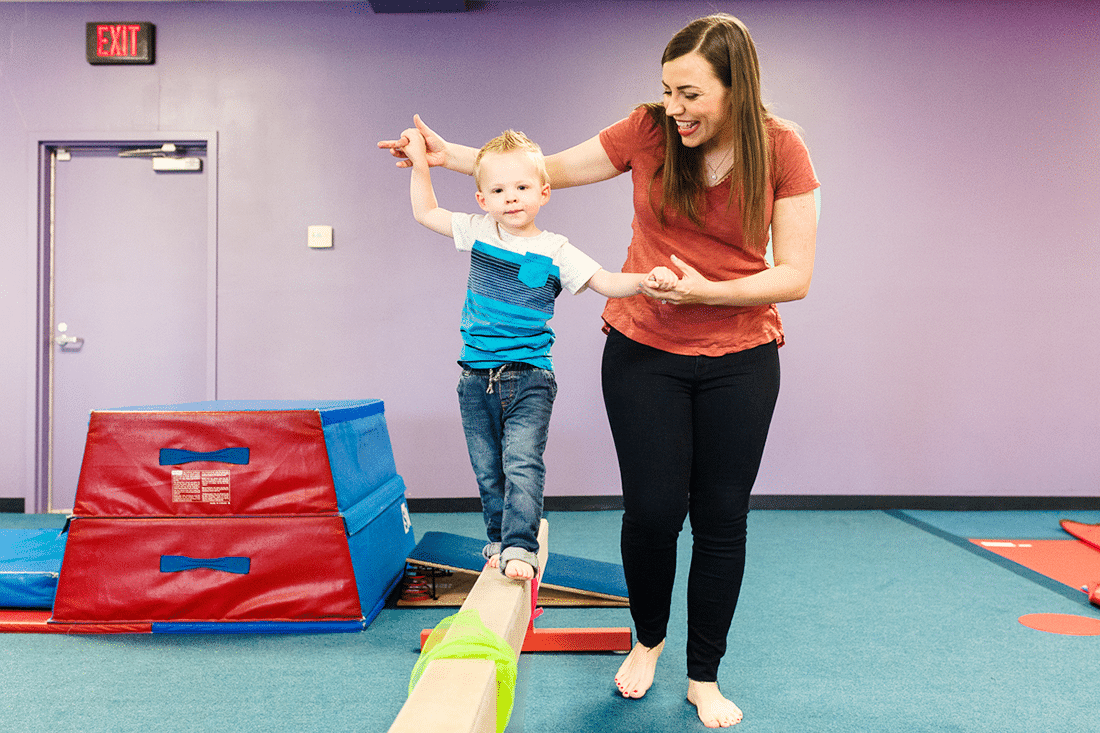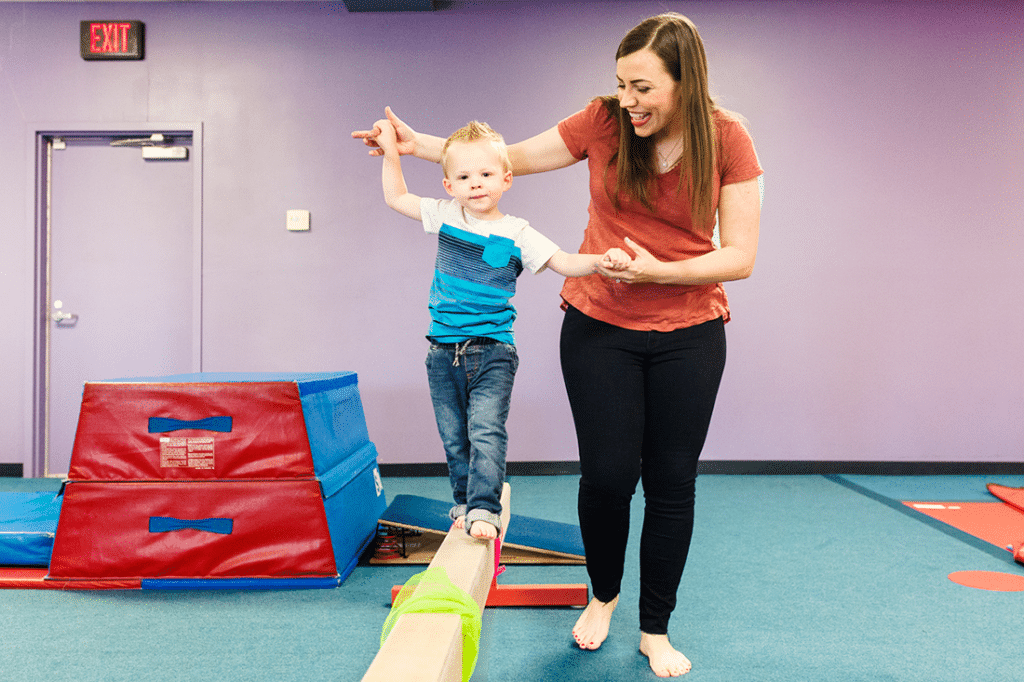 My Little Gym
That's why The Little Gym was just about the perfect mom and me date for both of us! It's such a fun place with so many class offerings! It's a place that offers unique, educational, movement-based classes for children 4 months through 12 years. The Little Gym embraces a proprietary philosophy called Three-Dimensional Learning, in which physical activity is a conduit for nurturing your whole child.
The Three-Dimensional Learning approach to skill development means that every class they offer fosters growth in three holistic dimensions—Brain Boost!, Get Moving! and Citizen Kid! In every dimension, self-confidence and a proud smile are evident outcomes. I love that so much as a mom, help my kid get his wiggles out, learn, and grow in social skills and confidence.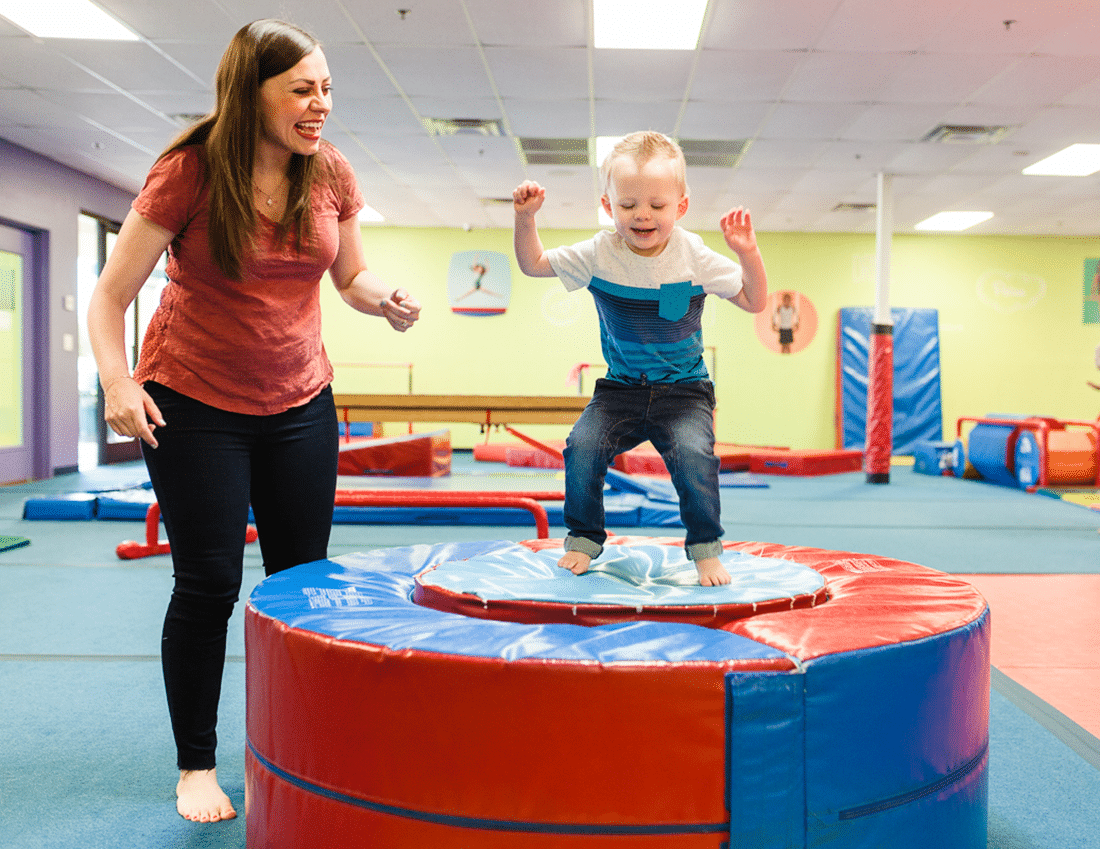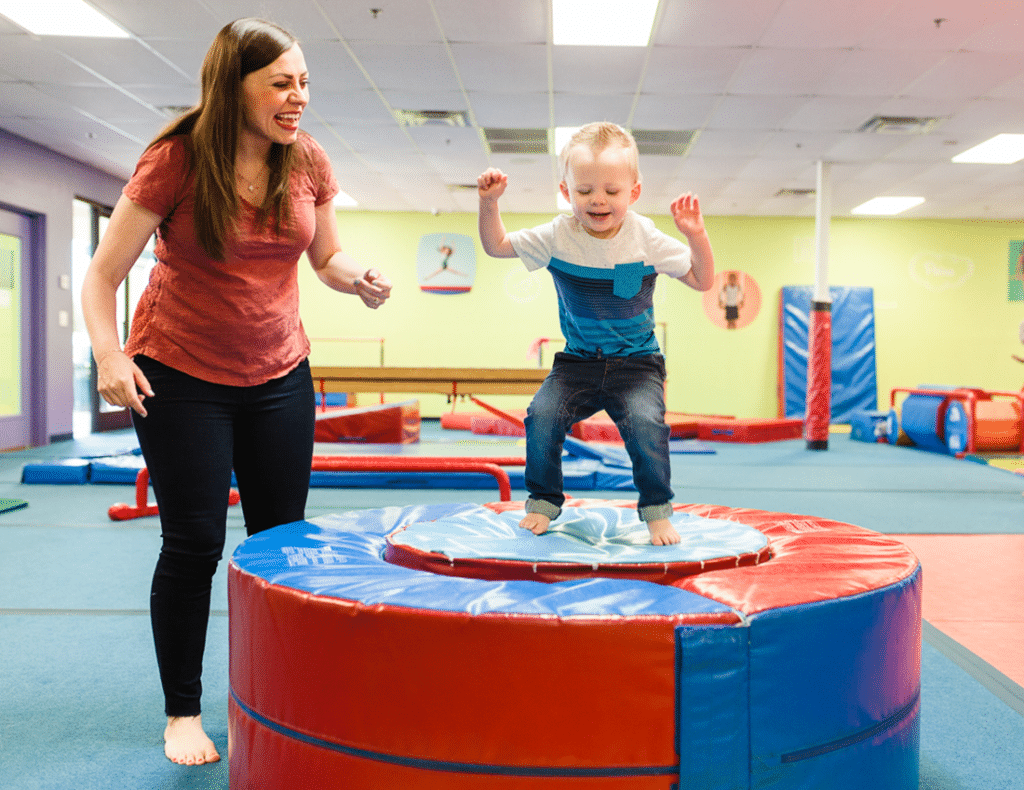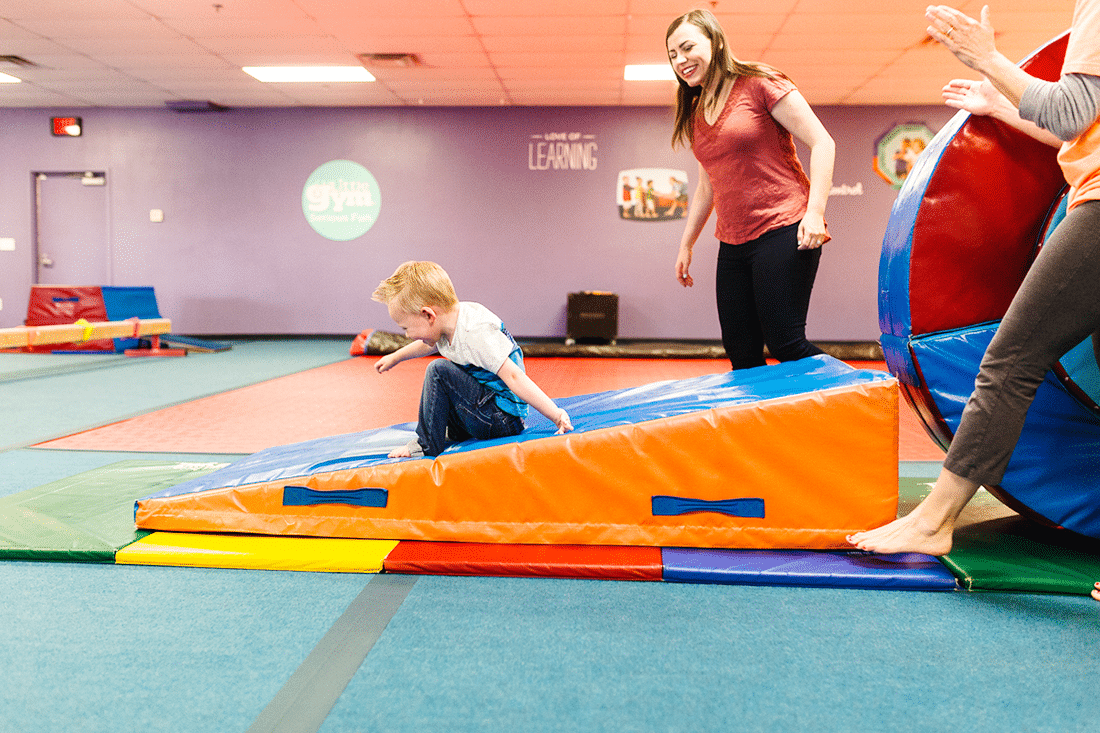 Little Gym Classes
We decided to try the Little Beasts class, which is a combination of sporting skills, physical play, basic gymnastics, music, social time, and listening and problem-solving skills.
My favorite was watching my little man problem solve! The instructor asked if they could pop bubbles with their toes. It's really hard developmentally for a toddler to balance on one foot, so many who try fall over or quickly stop. I watched my kid look, think, and sit down on his bum and hold up his foot with his hand to pop the bubbles. She praised his critical thinking, I beamed as a mom sure my kid will one-day cure cancer with this type of cognitive processing.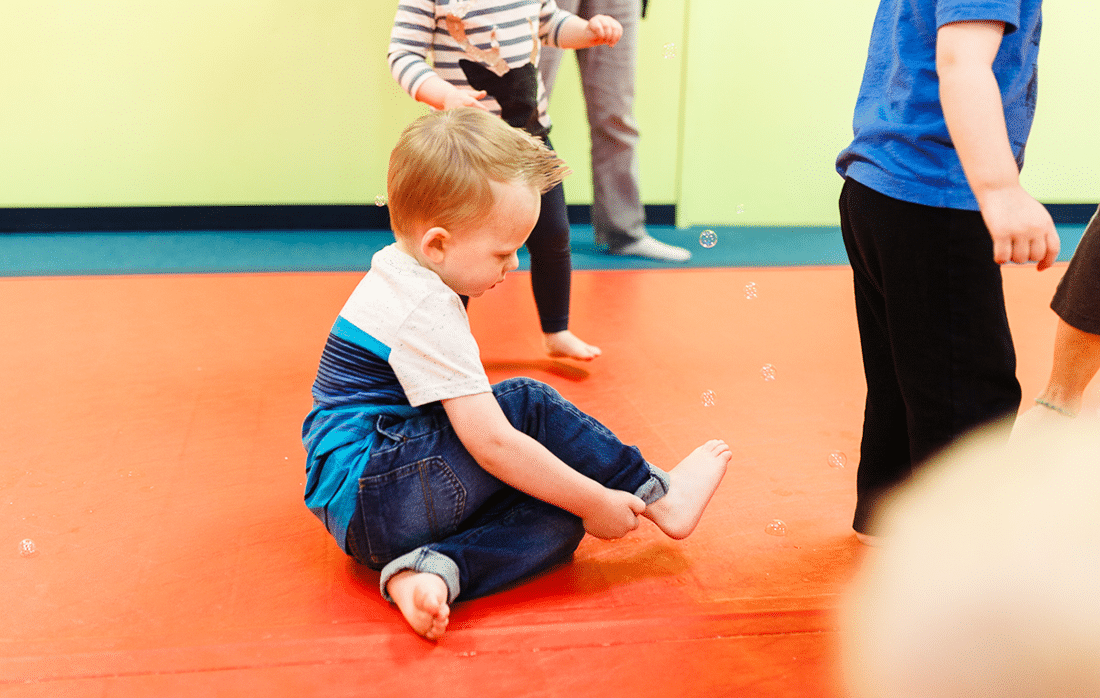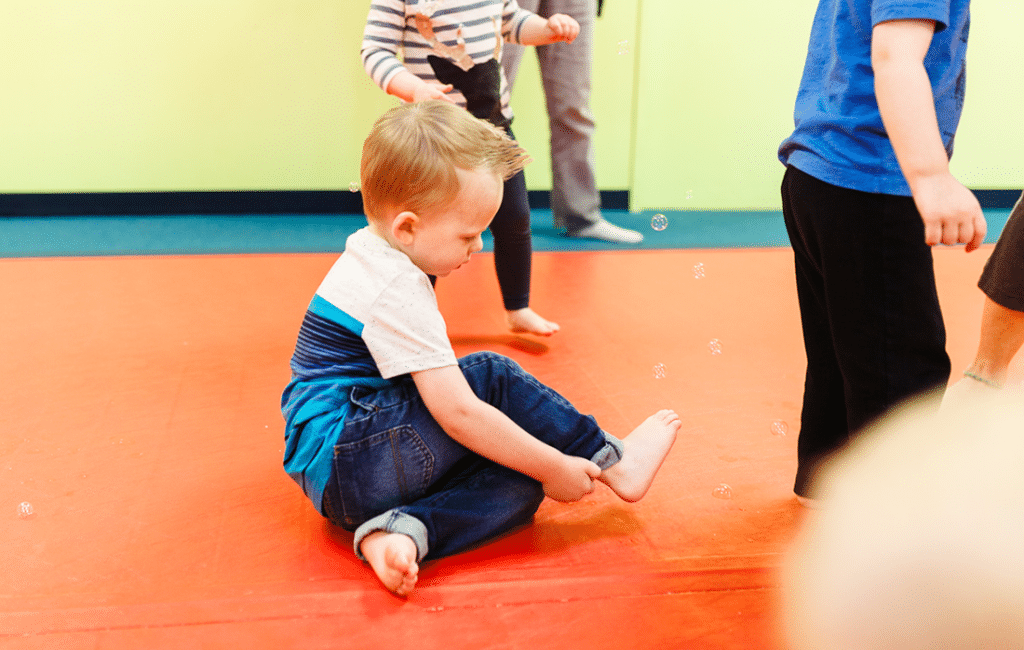 Mom and Me Class
Don't all moms think their kid is the smartest thing to ever exist? I love that The Little Gym helps us both feel really good and positive about our mom and me date together!
I loved that he was so brave tackling new things we've never done before with other mom and me classes. Also, I really love that basic sports skills were covered. Jacob and I both love to run, and I loved playing soccer in high school. But team sports inclination otherwise wasn't a part of our makeup and coordination. I'm super optimistic some early classes helping kids learn to throw and catch balls, pass balls to friends, and participate in group efforts is nothing but good for our genetic byproduct!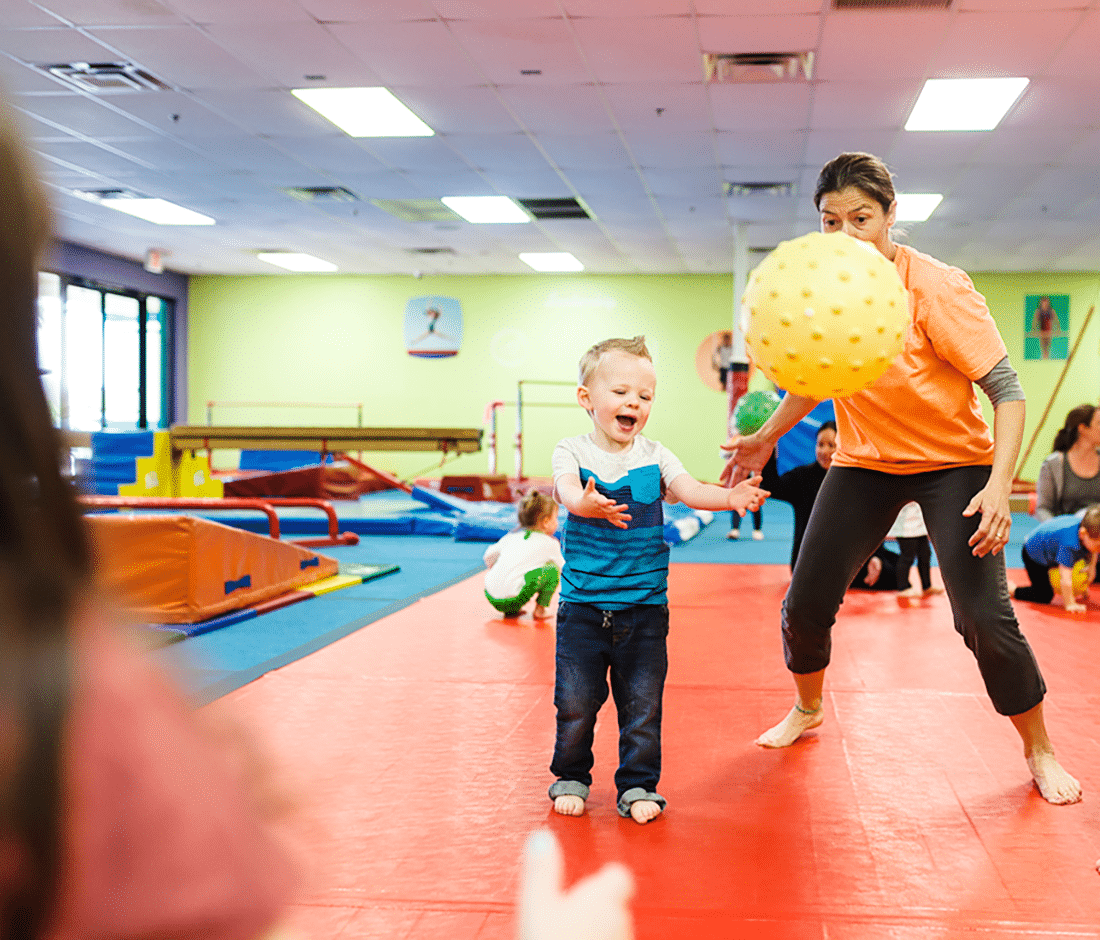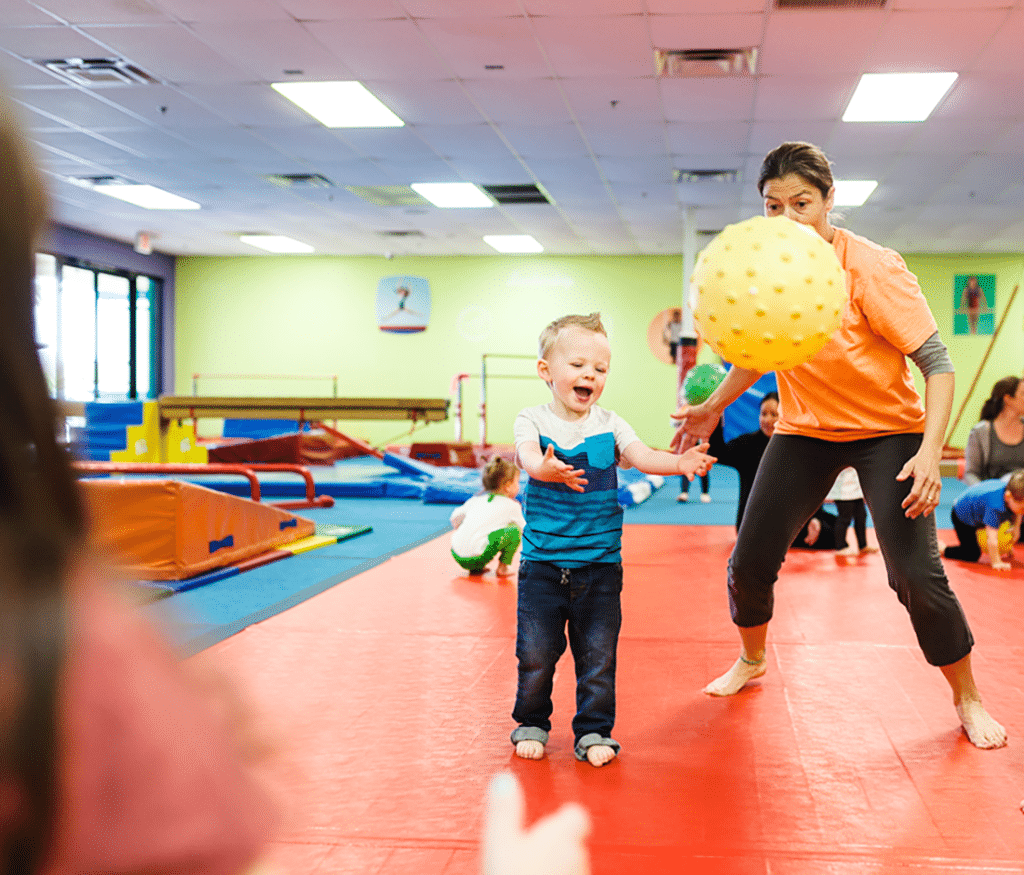 Little Gym Toddler Activities
I was impressed by the amazing instructors they hire at The Little Gym. They want every kid to have a fun and positive experience being active and learning. It was like the most positive coaching session I've ever seen telling every kid how awesome they were for a skill they were learning and mastering. She was so fun and energetic.
I even left feeling like a great mom and ready to go work on my own fitness! Check her out making us all smile after helping him learn how to do a summersault!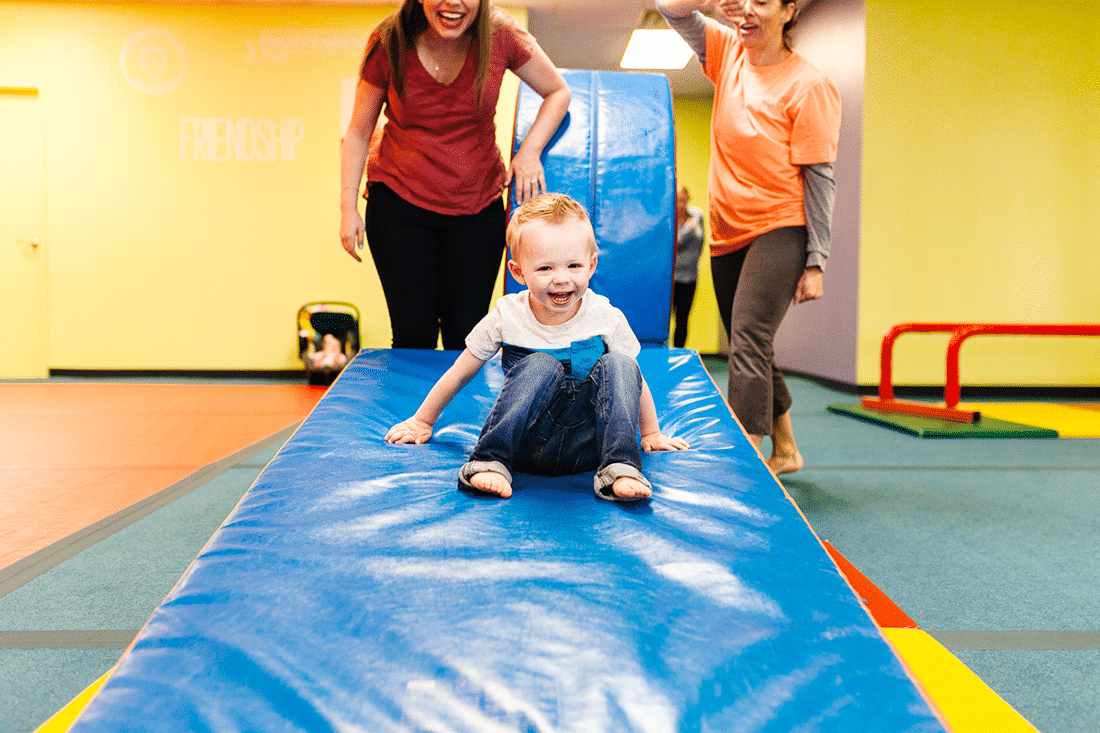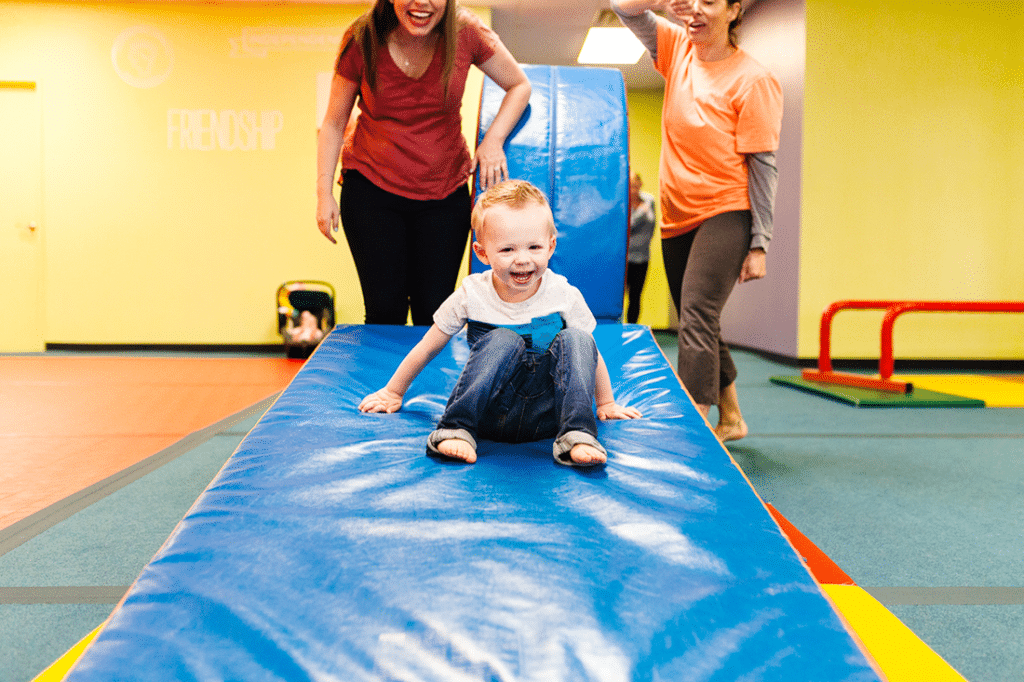 If you've ever thought your kid could use some more social interaction, some more physical activity, or just a fun time designed for them, you should definitely look into The Little Gym in your area and find a mom and me class for your next mom and me date!
Photos by: Kylie Pond Photography
Get 365 Date Ideas!
We want to help you have the best date nights ever! Grab this FREE printable with 365 date ideas, a date for every day of the year so you never run out of ideas!