The Best Family Movies for Family Movie Night
Looking for family movies that kids and adults will both enjoy? We've got you covered with this list of 52 family movies (one for each week of the year!) that the whole family will love.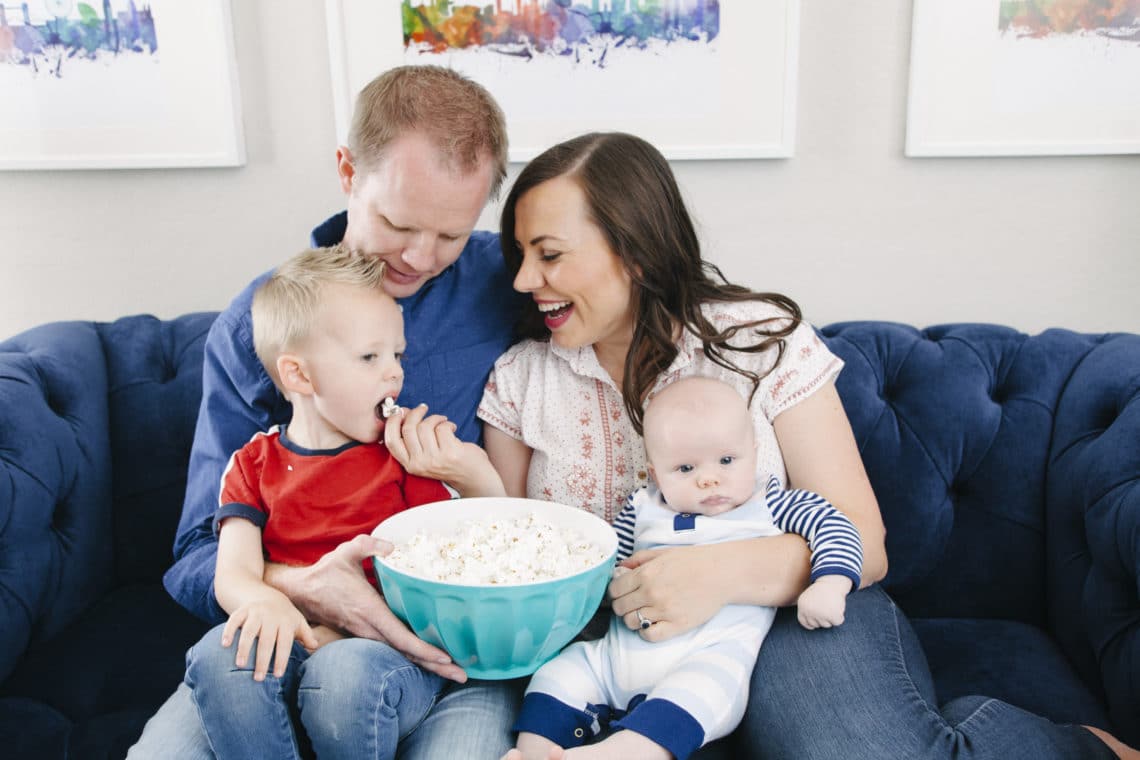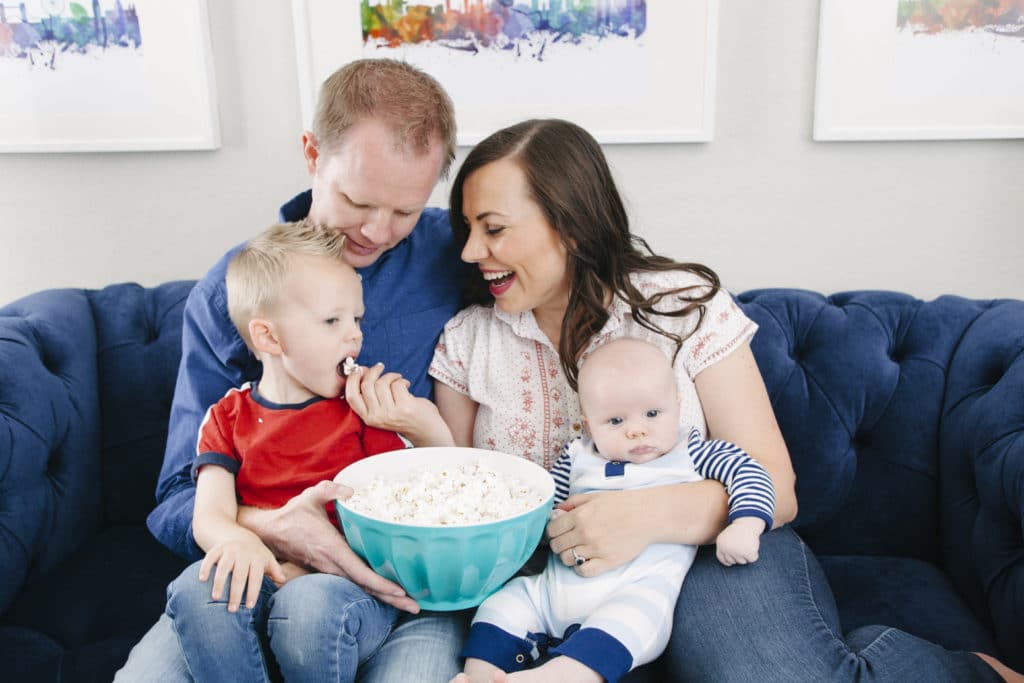 The Best Family Movies for Family Movie Night
My favorite night I looked forward to most as a child was a family movie night at home. My parents had three little children while my dad was in graduate school with a fourth (me) on the way. They didn't have a lot of money, but they did believe in family fun and creating memories with our without money.
We looked forward to Saturday nights immensely as children. They meant we could either watch one of the two VHS tapes we owned or, occasionally we'd splurge and run to the video store to find the best family night movies we could all enjoy together.
Usually, there was homemade pizza involved (using this quick homemade pizza dough recipe) which only made the night even cooler in my eyes. But there was one thing we could always bank on. My mom made two bowls of homemade popcorn: caramel corn and a savory flavor. We'd all sit on the floor, snuggle up, and enjoy a family movie night at home.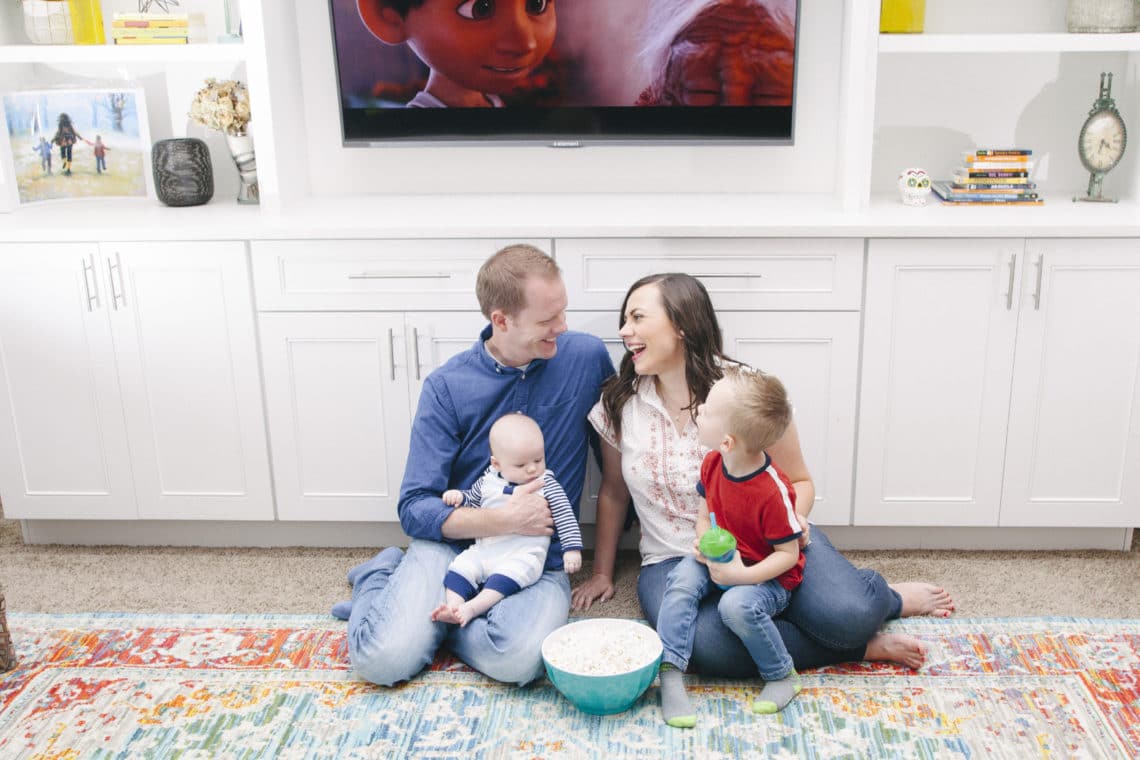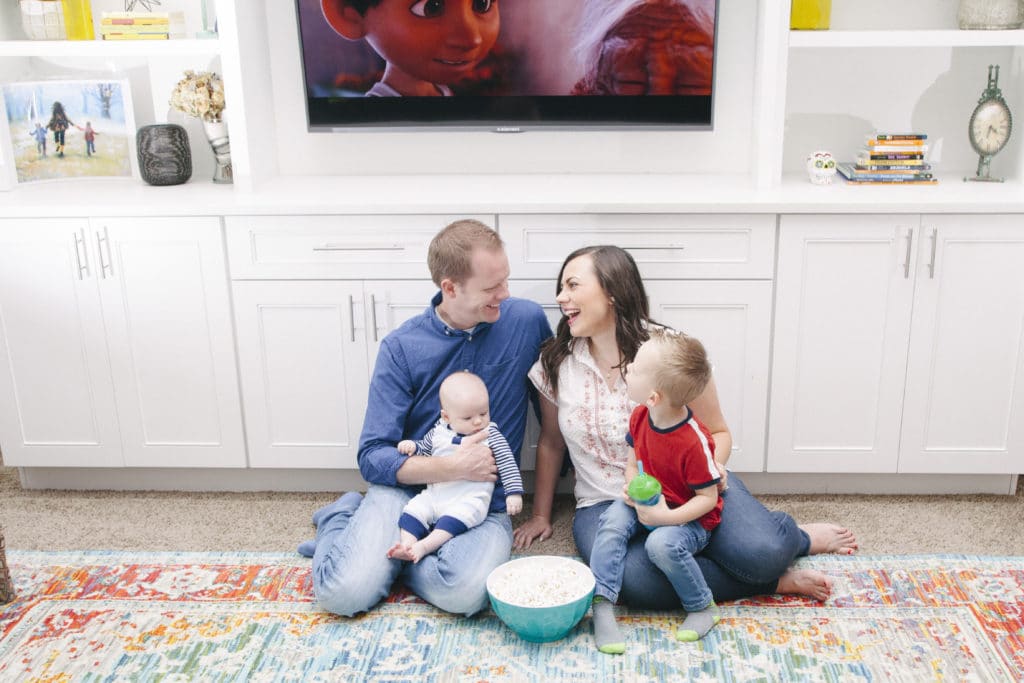 Weekend Family Night Tradition
When my son hit two and we decided to allow movie time, we agreed we wanted a family movie night at home to be one of our traditions too. It's pretty easy to whip up a pizza either from my mom's quick homemade pizza recipe or from carry out. It's easy to make it feel like a really special family night. In fact, I recently published a post about How to Make Family Movie Night a Tradition You'll All Love. We also shared how to create an outdoor movie theater for backyard movies, which is our favorite for summer family movies.
All these tips are great in any combo, and all fairly easy to do. But one thing we've found isn't always so easy: finding the best family night movies we'll all enjoy.
We've had a lot of misses, and luckily a few hits. We have really learned to appreciate filmmakers who put their time and talent into making movies kids and adults can both be entertained by. Those are the movies we'll gladly watch on repeat and know we'll all enjoy quality together time while watching.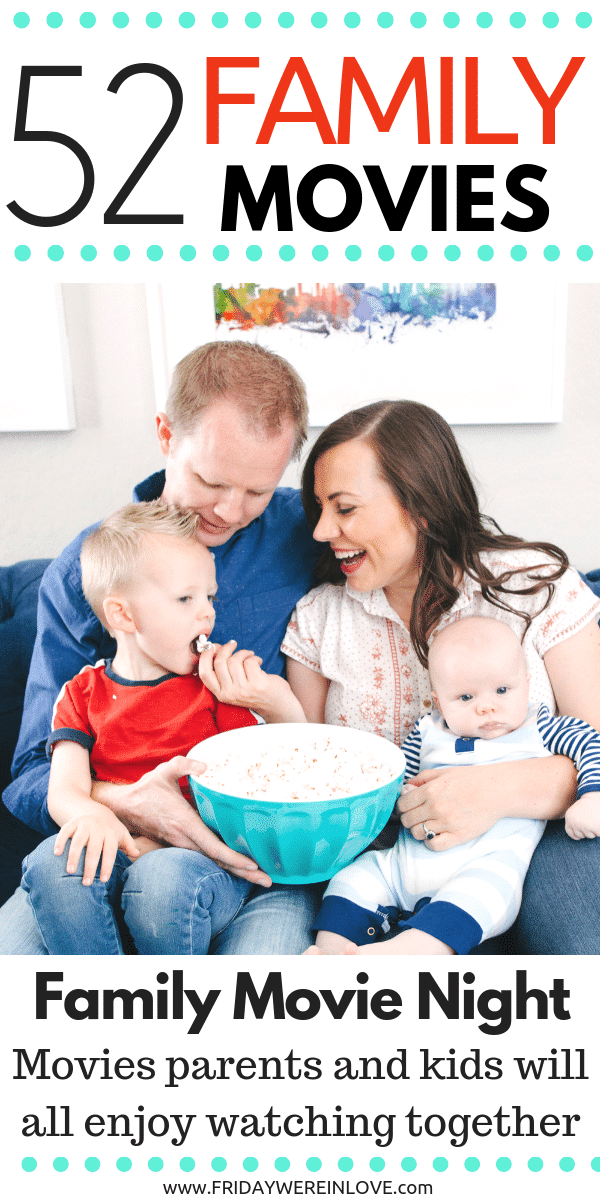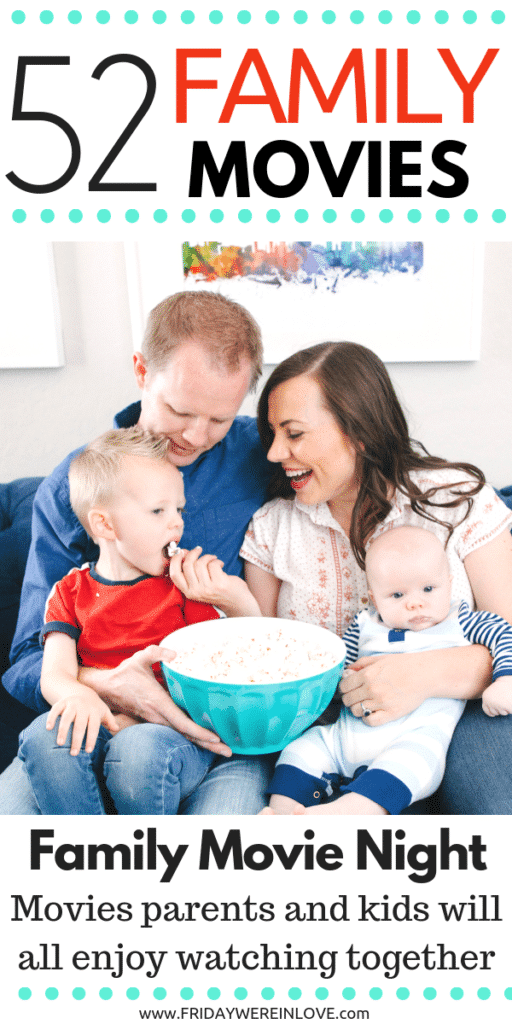 The Best Family Movies for Family Movie Night That Parents and Kids Can Enjoy Together
(In no particular order, and sequels are also highly encouraged!)
Beauty and the Beast (Live or Animation)
Toy Story
Toy Story 2
and…Toy Story 3
The Greatest Showman (best sing-along the whole family will love!)
Cars
also, Cars 2
Cars 3
Frozen
Shrek
Homeward Bound
The Incredibles
The Incredibles 2
The Lego Movie
Zootopia
Wreck-It Ralph
Wreck-It Ralph 2: Ralph Breaks the Internet
Trolls
Boss Baby
Stuart Little
Tangled
How to Train Your Dragon
Leap
Monster's Inc.
Monster's University
Ferdinand
Annie
The Grinch
Despicable Me
Tarzan
Madagascar
Ratatouille
Megamind
Inside Out
Mary Poppins
Mary Poppins Returns
The Great Muppet Caper
Bee Movie
Abominable
Hocus Pocus
Elf
Onward
The Secret Life of Pets
The Peanuts Movie
Up
Bolt
Kung Fu Panda
Mulan
Peter Rabbit
I feel like I could continue this easily with every Disney and Pixar movie, lots of families gravitate to those! We even have a list of 52 movies on Disney+ for families with elementary kids. Several have been too scary for toddlers, so there's a Disney+ watchlist for families with toddlers and preschoolers too. However, this list mixes in a large variety and sticks to the best movies the entire family will love. But overall, each family is different, and they are all worth a shot!
There are several of our favorites, and I'd love to have you add any your family has enjoyed in the comments. A good movie parents and kids love are always in order!
Like these best family movies for family night ideas? You may like these posts too:
Outdoor Movie Night: A Fun Way to Upgrade Family Movie Night
The Best Romantic Comedies for a Movie Date at Home
Beyond Dinner and a Movie: Date Ideas to Make Date Night Fun!
Quality Family Time During the Busy Holiday Season
Get 365 Date Ideas!
We want to help you have the best date nights ever! Grab this FREE printable with 365 date ideas, a date for every day of the year so you never run out of ideas!