Back-to-School Excitement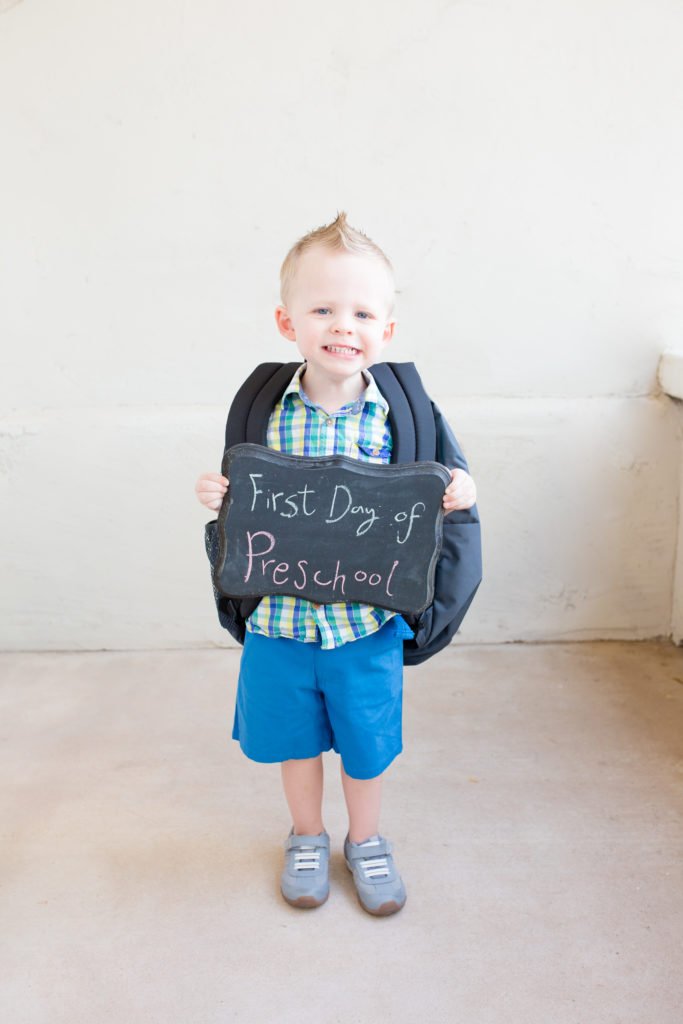 This post is sponsored by Beall's Outlet, but our back-to-school excitement and tips for prepping for the new school year are all our own!
Back-to-School Excitement
One thing I think my parents did well that I absolutely want to duplicate is the preparation for, and excitement generated about back-to-school time. They had a list of things we did every year that made back-to-school excitement part of our lives. I love that I was always looking forward to the new school year!
I can hardly believe we're here, but I have a preschooler. Didn't we just have this kid? Boy, they really do grow up fast! He's been in a preschool prep class for a few months now and loves every minute of it. We knew preschool was something he was ready for and something he'd be so excited to do!
To help him get the back-to-school excitement bug, I'm helping him get a few new items for the school year to make it feel really special!
How to Get Your Kids Excited for a New School Year
I'm a sucker for amazing brands at great prices. This makes Beall's Outlet a natural fit for some back-to-school shopping!
First and foremost, if you're a mom to an active child you know that they go through jeans and pants so quickly! I want him to feel free to explore and play. But I also know that jeans that can take a beating with all the fun and learning are a must! I found some of our favorite brands at literally a quarter of the price we usually pay.
Also, if you're a uniform parent, Beall's Outlet has so many great pants that work with uniforms. I was super impressed!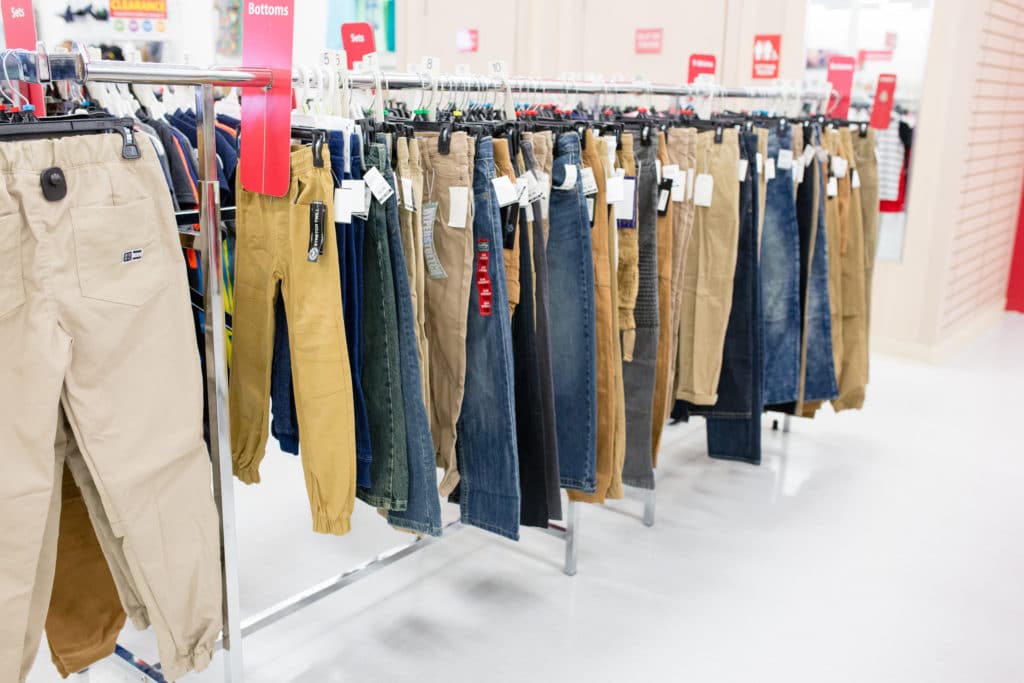 We found a really great first-day-of-school outfit with some designer names I was thrilled about! Also, the selection of shoes is fantastic! It's the perfect time of year to get a new pair of shoes that you know they'll use and love throughout the year.
Starting a New School Year
For a first official school year child, is there anything more exciting than choosing your first backpack? There were so many great brands and stylish options at Beall's Outlet!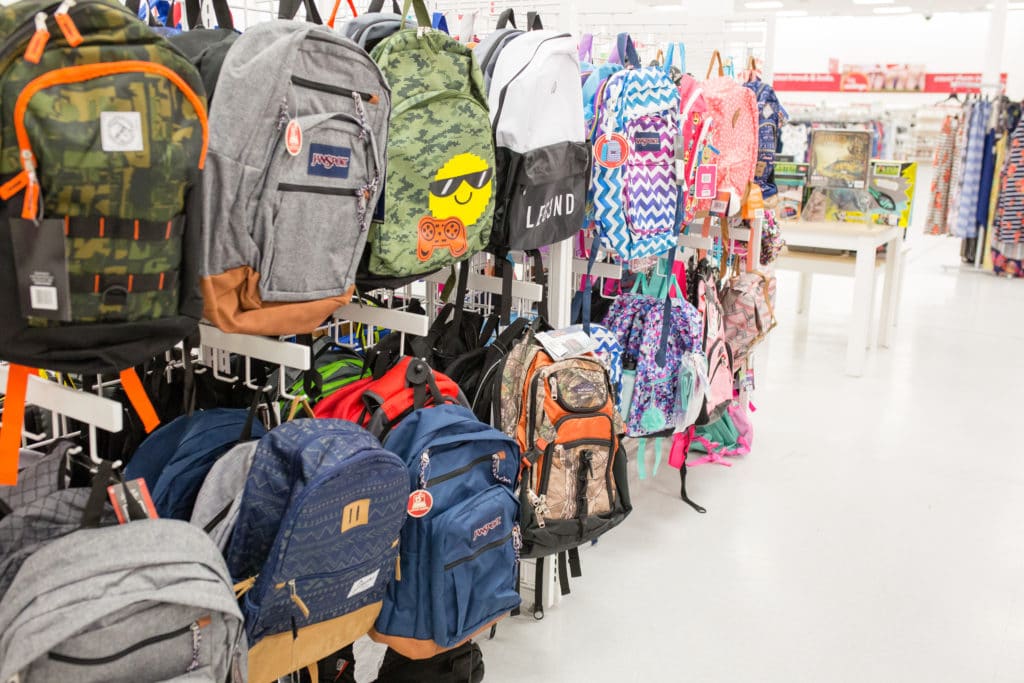 He's so excited about this backpack I can't take it! Truly happiness is a new backpack to hold all your supplies and treasures!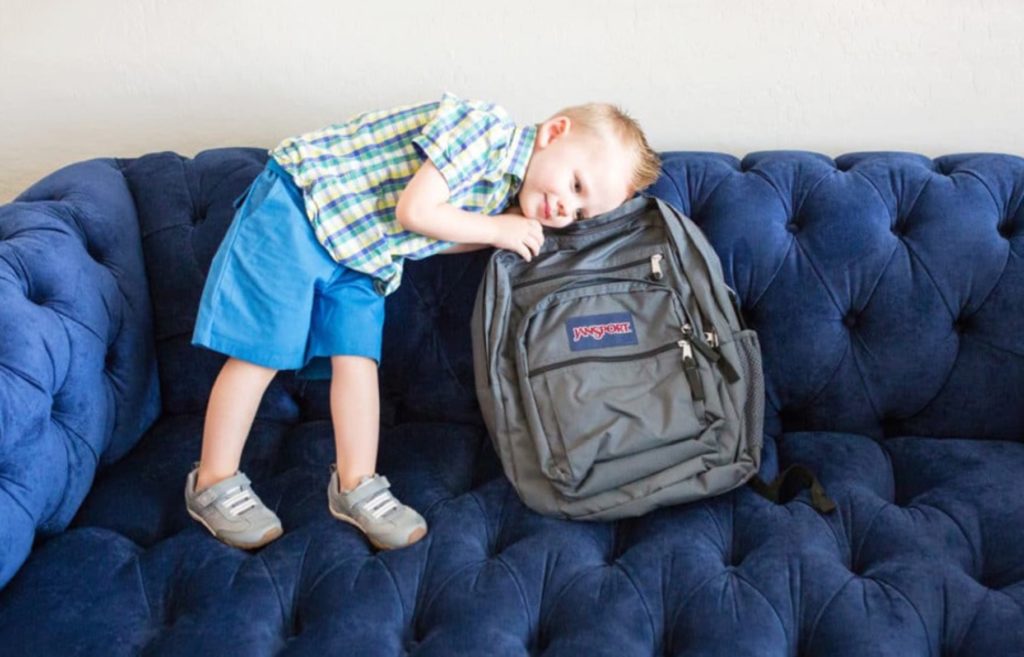 Back-to-School Excitement Preparation
We're also talking positively about school non-stop. My parents did this too. They helped us focus on all the positives and fun school brings. My parents made sure we felt the back-to-school excitement over school activities. New teachers are also something to look forward to! New classes I was interested in I could hardly wait for! In addition, it's exciting to look forward to the opportunity to make new friends and see the old.
I'm so excited for our little guy to start the year off right! It means starting his entire school career off right too! And so far, thanks to exciting new clothes and a new backpack, this little guy can hardly wait!
Like this parenting post? You may like these too:
Lunch in a Snap! Easy Back to School lunch idea
Easy (And Affordable!) Toddler Boy Easter Basket Ideas
Christmas in July: Christmas Prep Checklist for a Stress-Free Christmas
Get 365 Date Ideas!
We want to help you have the best date nights ever! Grab this FREE printable with 365 date ideas, a date for every day of the year so you never run out of ideas!