Family Valentine's Dinner
Celebrating Valentine's Day as a family? We have you covered with this fun family Valentine's dinner idea that spreads the love for the whole family!
We love a great Romantic Valentine's Day Date as much as the next person! However, we've learned some years a family Valentine's dinner is more in order. This year in particular with Valentine's Day hitting on a Sunday and so many stay-at-home orders still in effect, an at-home family Valentine's dinner is just what the doctor ordered!
Valentine Food Ideas
Any meal can feel special, romantic, and/or festive with a little intention. A Valentine Steak dinner is always a hit, so is heart-shaped pizza. But we like to a little more fancy and romantic and have fondue for Valentine's Day.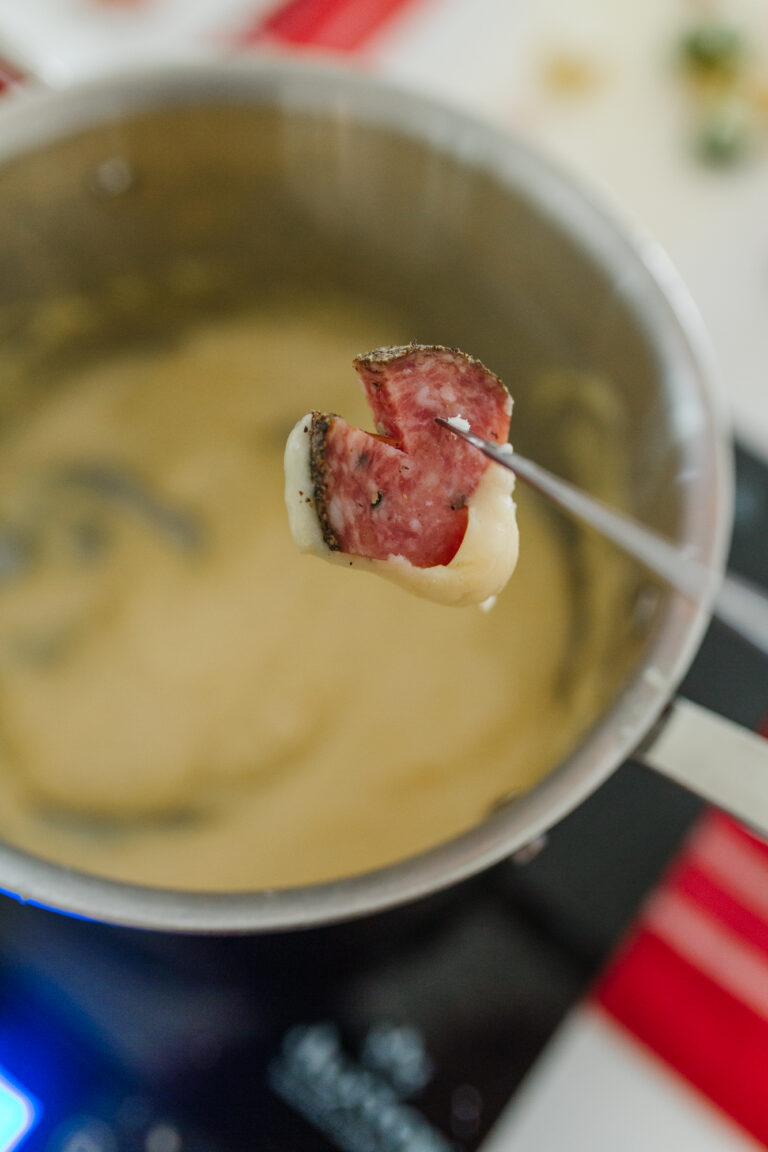 Grab the following:
2-3 meat options for dipping
bread (we like challah or french bread) cut in cubes
apples cut in slices
steamed or grilled veggies
We found a classic cheese fondue recipe online, and went ahead and made it with a few substitutes to match a more kid-friendly fondue.
We ended with chocolate fondue. I love Mel's Kitchen Cafe and her easy recipe is perfect!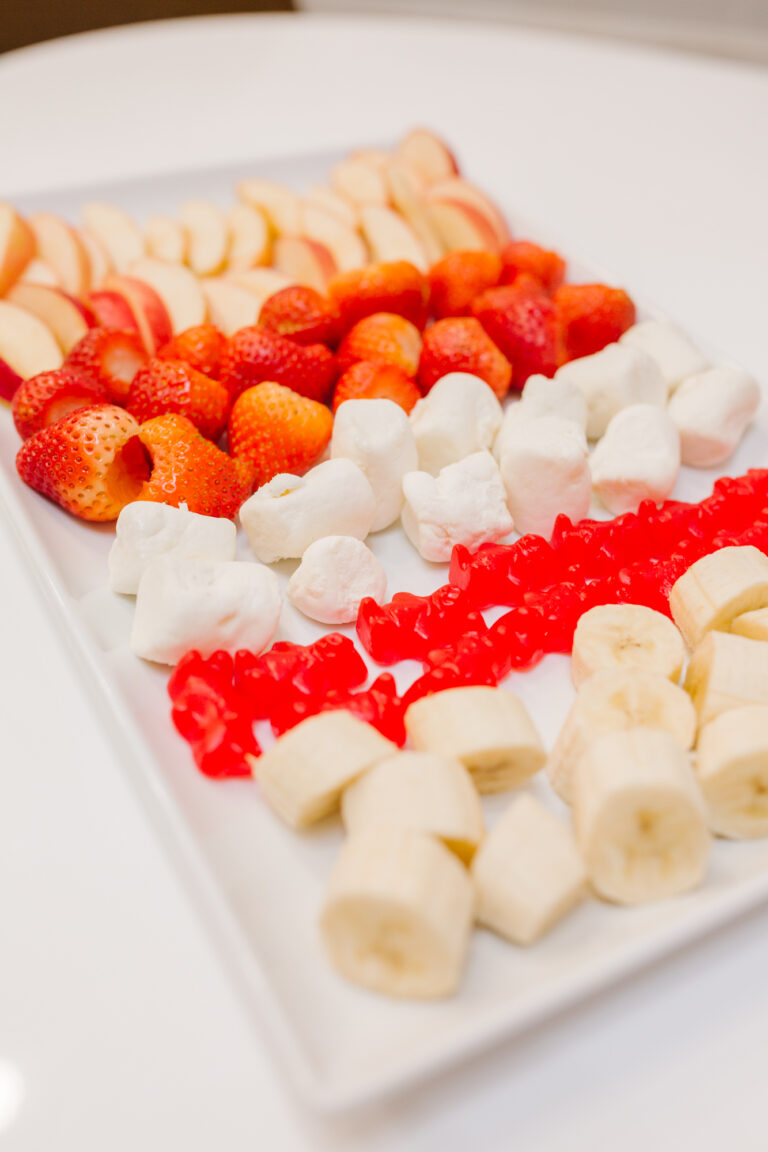 For the dipping items we went with red and white to celebrate Valentine's Day.
Here's a checklist of chocolate fondue dipping item ideas:
Strawberries
marshmallows
apples
Bananas
cinnamon bears
Anything red and white is just perfect!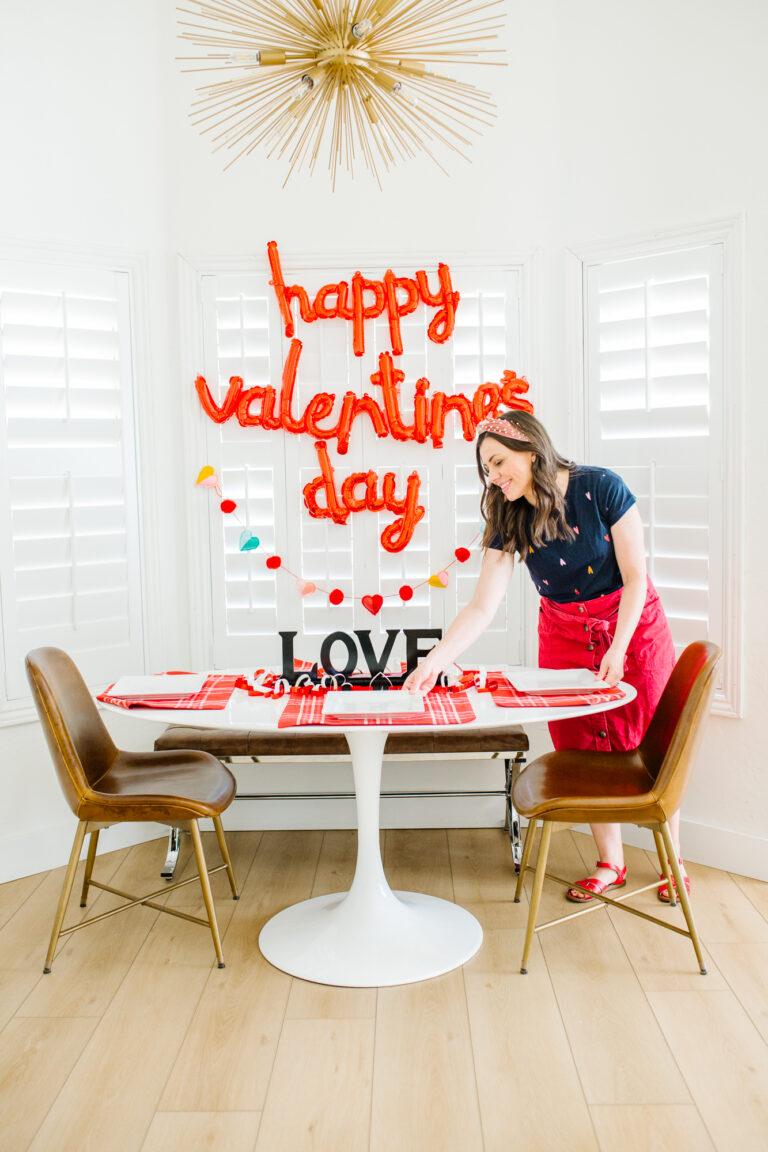 Valentine's Day Special Dinner
As cheesy as it sounds, just being together making dinner feel special. But a little Valentine's Day decor, even if it's just a red plate, makes it feel extra special!
We do a small gift for each other and for our children to spread some love. And some cute love songs help set a fun Valentine's mood too!
We gave our children a new book to read (see 20 books every new parent should own). I also wanted to support a small business for a Valentine's Day gift for kids. These playdough kits were just perfect for our kids! They have honestly played with them for hours, and they deserve their own post! It was a fun way to add some indoor entertainment throughout the end of winter.
The best part is we all felt the love we have for each other. I think that's always the perfect way to spend Valentine's Day!
Like this family Valentine Dinner idea? You may like these posts too:
Valentine's Day Date Ideas for Any Budget
I Spy Valentine Free Printable
At-Home Valentine's Day Date Ideas
Get 365 Date Ideas!
We want to help you have the best date nights ever! Grab this FREE printable with 365 date ideas, a date for every day of the year so you never run out of ideas!